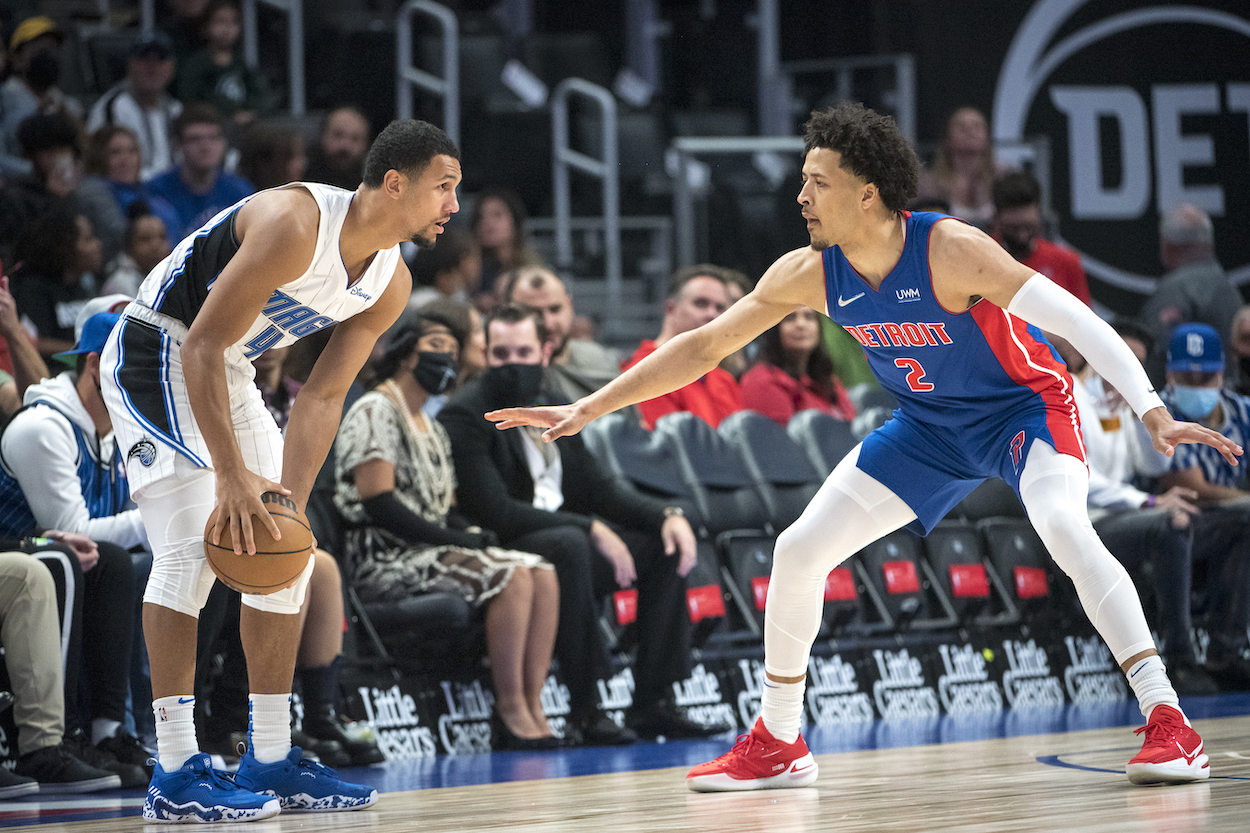 Cade Cunningham's Underwhelming Pistons Debut Evoked Haunting Memories of a Catastrophic Draft Bust
Cade Cunningham's Pistons debut was eerily similar to Anthony Bennett's in 2013.
Detroit Pistons fans finally got a look at their No. 1 overall pick in action on Saturday night, but they couldn't have been too impressed with what they saw. Cade Cunningham, after missing the first four games of the season with an ankle injury, scored just two points on 1-for-8 shooting in his NBA debut.
The underwhelming performance from Cunningham unfortunately evoked memories of the most catastrophic draft busts in recent memory: Anthony Bennett.
Cade Cunningham struggles in his Pistons debut
After missing the entire preseason and the first few games of the regular season, Cunningham finally made his NBA debut on Saturday in the Pistons' 110-103 win over the Orlando Magic. But despite watching their team notch its first win of the year, Pistons fans left the game with a sour taste in their mouth.
Cunningham struggled all night on the offensive end of the floor, as he finished with two points, seven rebounds, and two assists in 18 minutes. The Oklahoma State product made just one of his eight attempts and missed all five of his 3-point attempts in the game.
It wasn't all bad for Cunningham on Saturday night, though. The rookie impressed on the defensive end in his first NBA action, and he made an outstanding hustle play for a steal in the first quarter that brought Detroit fans to their feet.
But the Pistons would've liked to see a better shooting performance out of their No. 1 pick.
Cunningham's debut puts him in a club with catastrophic draft bust Anthony Bennett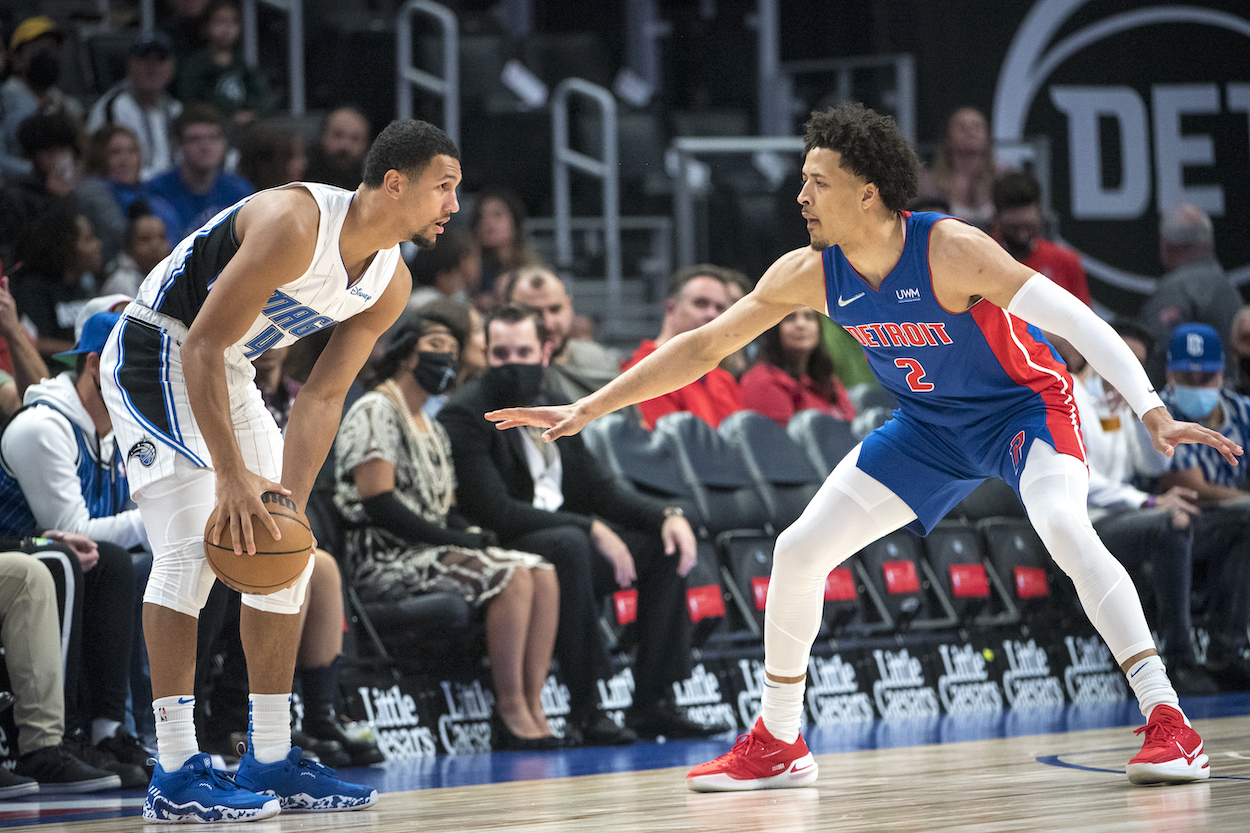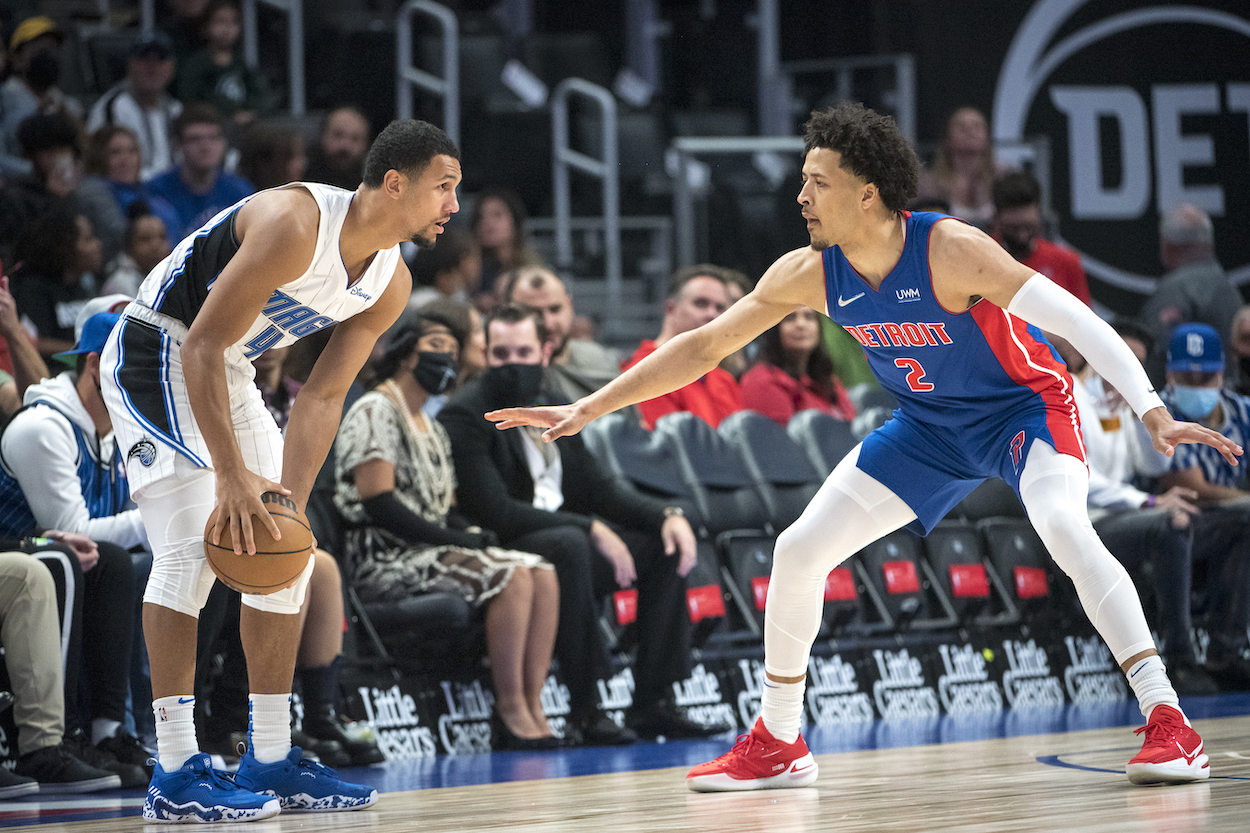 No NBA player ever wants to be compared to Anthony Bennett. The No. 1 overall pick in the 2013 NBA Draft averaged just 4.4 points per game in his career and lasted only four seasons in the league.
But unfortunately for Cunningham, his debut on Saturday evoked memories of Bennett's from eight years ago.
Cunningham's two points against the Magic were the fewest scored by a No. 1 pick in their NBA debut since — you guessed it — Bennett in 2013. Bennett also scored two points in his debut for the Cleveland Cavaliers.
Cunningham has a long way to go and a bright future ahead of him, but that's not exactly the start he envisioned.
No need to panic
It's easy to overreact to one game and say Cunningham is going to follow Bennett's career path into irrelevancy, but this won't be the norm going forward. The rookie is still recovering from the sprained ankle he suffered in training camp, and first-game nerves are natural for young players with such high expectations surrounding them.
"I think it was good," Cunningham told reporters after the game. "I feel like coming in, just being able to make some plays off the ball, get some rebounds. I felt like I was solid defensively. And, I mean those are the points that I really wanted to come out and just prove to myself that my ankle was straight and that I could move, guard and do everything else. So, I got all the jitters out now and now I can just go play free."
Expect Cunningham's debut to be an outlier in what should be an exciting season.
Like Sportscasting on Facebook. Follow us on Twitter @sportscasting19.