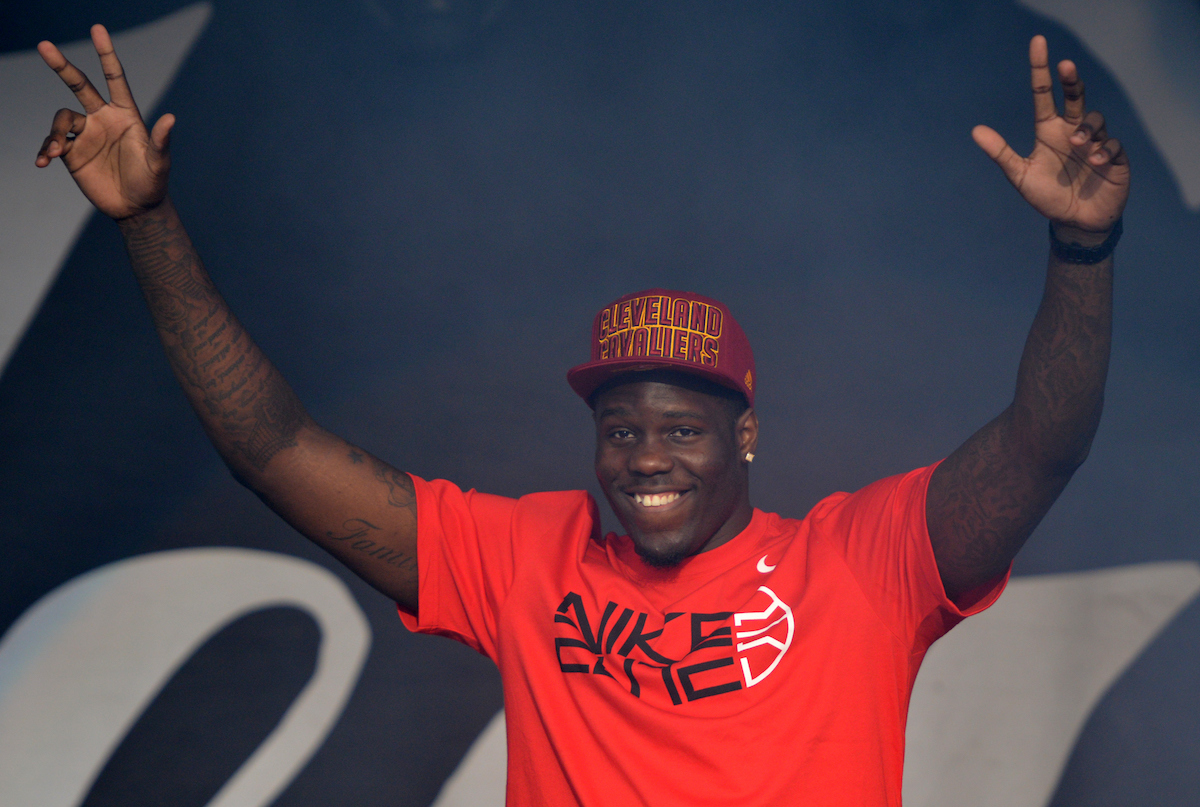 What Happened to Catastrophic NBA Draft Bust Anthony Bennett?
Anthony Bennett went from No. 1 overall NBA draft pick to epic bust in a few short seasons, but where is the former Cavalier now?
Cleveland Cavaliers fans shudder when they hear his name. The rest of the NBA can't help but chuckle. He represents one of the biggest whiffs in NBA draft history. How did a No. 1 overall pick flame out so epically that he couldn't even find a job four years into his career?
Anthony Bennett went from franchise savior to laughing stock of the league in the blink of an eye. He hasn't played in the NBA since 2017, so what went so wrong and where is he now?
Anthony Bennett was selected No. 1 overall by the Cavaliers in the 2013 NBA Draft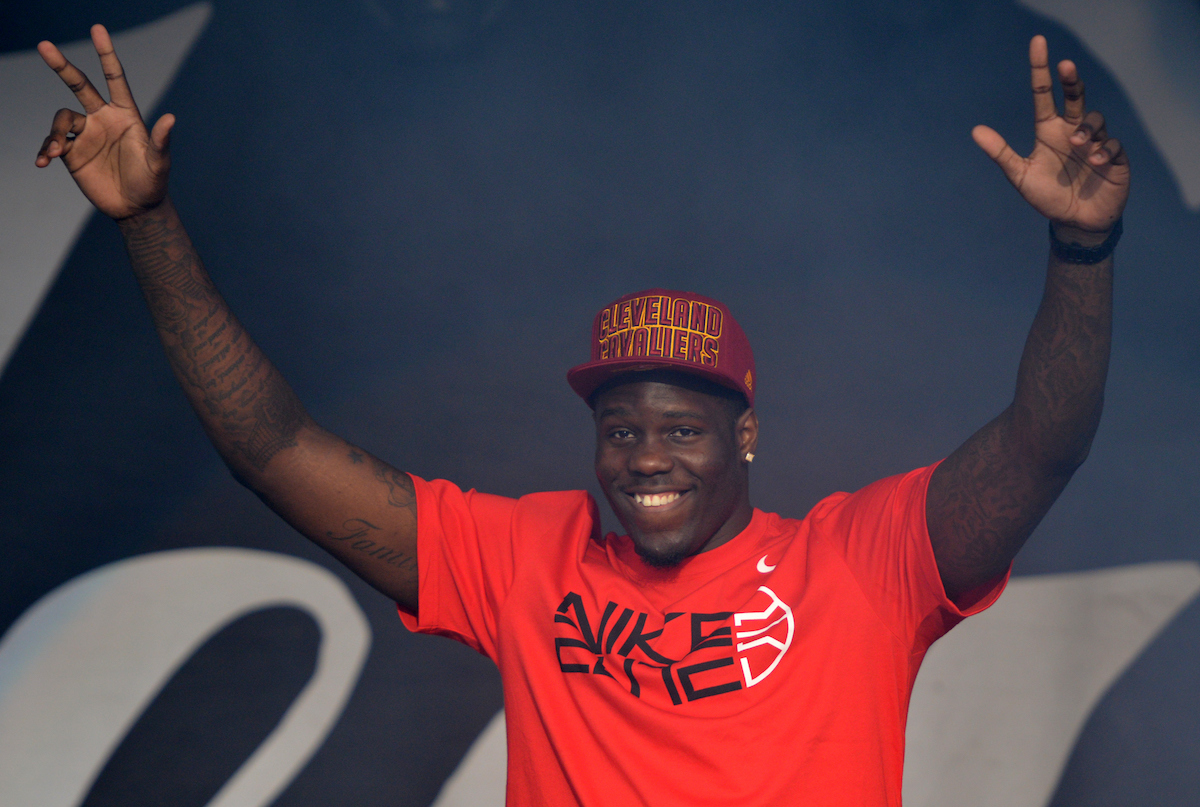 Anthony Bennett going No. 1 to the Cavaliers in the 2013 NBA Draft is one of the most puzzling moves in league history. The Toronto native played just one season at UNLV, and he never really looked like a future superstar.
Bennett averaged 16.1 points and 8.1 rebounds per game in college, but much of his success can be attributed to the weaker competition he faced in the Mountain West Conference. At 6-foot-8 and 245 pounds, Bennett was a dominant presence inside the paint in a league with few players who could match his size.
Sports Illustrated published a draft grade for Bennett after the draft, and it stated concerns about his ability from the jump: "Is he a small forward or power forward? Which position will he be able to guard in the NBA? Bennett is undersized as a power forward and could struggle to keep up with small forwards. A better post-up game would help round out his offensive game."
Spoiler alert: Bennett never found that post-up game.
Bennett played just four seasons in the NBA
Bennett started just about as poorly as a rookie could in his first few games with the Cavaliers. He missed his first 15 shots over the first four games of his NBA career. After making one shot in his fifth game, Bennett went two more contests without a make.
Bennett shot an abysmal 35.6% from the field as a rookie. He never scored more than 19 points in his 52 games with the Cavs. Evidently, Cleveland saw enough in year one, so the team dealt Bennett to the Timberwolves in 2014.
Unfortunately for Bennett, the change of scenery didn't help much. He played 57 games for Minnesota and averaged just 5.2 points per game. After the season, he moved on to the Raptors, where he shot an almost impossible 29.6% from the field. Bennett then played his fourth year with the Nets before flaming out of the NBA by early 2017.
Where is Anthony Bennett now?
Once Bennett realized he wasn't going to find another job in the NBA, he moved to the EuroLeague in 2017. Bennett signed a deal with Fenerbahçe, where he played 10 games and averaged just 1.2 points per game.
After a few seasons in the G League, Bennett got a second chance in the NBA with the Rockets in 2019. However, the team waived him before he could play a single game because of a knee injury. The power forward spent 2021 with Hapoel Jerusalem of the Israeli Basketball Premier League. The former No. 1 draft pick averaged 6.3 points and 3.3 rebounds before being waived in early 2022.
In February 2022, Bennett joined the Kaohsiung Steelers of the Taiwanese P. League+, according to the Taipei Times. This made him the highest-drafted NBA player to compete in Taiwan's professional basketball league.
In addition to his basketball career, Bennett promotes a clothing line called Royalty Collection, according to his Instagram bio. Bennett also still plays competitively for the Canadian National Team when they need him.
All stats courtesy of Basketball-Reference