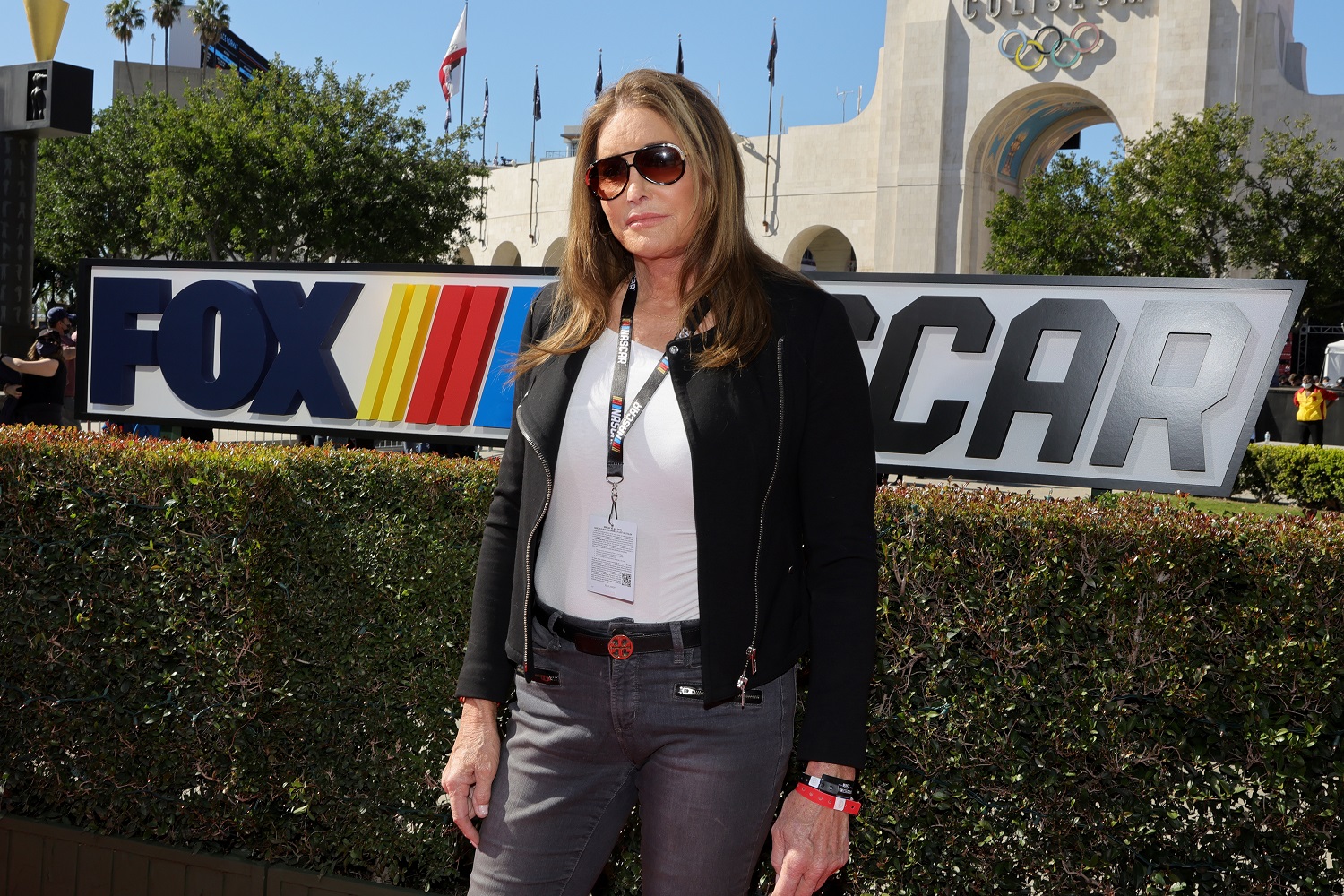 Caitlyn Jenner Joins Dale Earnhardt Jr., Rick Hendrick, and Tony Stewart in an Exclusive Fraternity
Caitlyn Jenner has a background in motorsports and is taking her interest to the next level by entering the W Series as a team owner.
Caitlyn Jenner has triumphed at a high level before, first as an Olympic decathlete and later on the IMSA racing circuit. Now, one of the best-known celebrities in the world is making the big jump into owning a racing team.
Jenner's move is similar to the transitions Dale Earnhardt Jr., Rick Hendrick, and Tony Stewart made by leaving the driver's seat to run an entire motorsports team. The most notable difference, however, is that Jenner has chosen to go international with the ambitious W Series. If the endeavor succeeds, then Formula 1 could soon include a female competitor on its roster.
The W Series enters its third season as a support race on Formula 1 weekends
The W Series, an all-female driving circuit, began with a six-race season in 2019 with a goal of developing the necessary skills and experience that might one day place women into Formula 1. The series went on hiatus in 2020 because of the pandemic but returned last spring.
The concept received mixed reviews in its infancy because some saw the strategy as an inadvertent step backward for female drivers aspiring to reach top series like Formula 1, IndyCar, and NASCAR. Critics argued that women should compete head-to-head with their male counterparts to prove they belong.
The other side of the argument has been that Danica Patrick and a limited number of other women have been the rare examples of female drivers able to attract the sponsors needed to land jobs in the bigger series. The W Series provides opportunities not previously available.
Progress in the W Series has been steady, and support from Formula 1 brings additional legitimacy. The 2022 schedule calls for eight W Series events at F1 tracks, including Miami, the same weekends that the world's best-known series races there.
Caitlyn Jenner's international name recognition can only add to the attention the W Series will garner.
"I watched on with great excitement last year when W Series made its American debut in Austin, Texas, USA, where its drivers entertained 400,000 fans over the weekend at the Circuit of the Americas," Jenner, 72, said in a statement announcing her participation. "In May, I will be beaming with pride when my Jenner Racing team starts its bid for W Series glory on motor racing's greatest stage at the first race of season three in Miami, USA, in support of Formula 1.
"As has always been the case, I'm in it to win it."
Caitlyn Jenner has a background in racing
Caitlyn Jenner's career has gone through distinct phases, beginning with winning the decathlon in the track and field competition at the 1976 Montreal Olympics. The title of "World's Greatest Athlete" brought with it major endorsement deals and motivational speaking engagements.
It also opened the door to pursuing a passion for racing. According to Motorsport, she first drove in a celebrity race at the Long Beach Grand Prix in California in 1979. The following year, Jenner competed in the 24 Hours of Daytona. In turn, that opened the door to participating in the IMSA Camel GT Championship as a factory driver for Ford Motor Company through Jack Roush's team, a relationship that entailed 57 starts over six years.
Jenner's first major victory came in the 12 Hours of Sebring in 1976 with co-driver Scott Pruett, a winner in CART, IROC, and Rolex Grand-Am Sports Car Series competitions over the years.
She became known to a younger generation through reality television series, and now Jenner is an executive trying to do what other former drivers like Rick Hendrick, Tony Stewart, and Dale Earnhardt Jr. have done: operate a successful racing team.
Preparations for the 2022 W Series have started
The W Series announcement about Caitlyn Jenner's entry into the sport as an owner did not specify whether she was starting a new team or taking over the operations of an existing program. In addition, Jenner has not announced who'll drive for the team.
Fifteen prospective drivers attended a W Series test in Arizona to audition for spots in the 2022 W Series. The top eight drivers from the 2021 season are guaranteed positions, though two-time series champion Jamie Chadwick, 23, of Great Britain is expected to move on to other opportunities through her role as a development driver in the Williams F1 program. She also made two starts in the 2021 Extreme E Series.
The W Series announced its 2022 schedule in January:
May 8, Miami
May 22, Barcelona, Spain
July 3, Silverstone, Great Britain
July 24, Le Castellet, France
July 31, Budapest, Hungary
Oct. 9, Suzuka, Japan
Oct. 23, Austin
Oct. 30, Mexico City
Like Sportscasting on Facebook. Follow us on Twitter @sportscasting19.