Cameron Tringale Disqualified Himself From the 2014 PGA Championship Six Days After the Tournament Ended
The 2014 PGA Championship at famed Valhalla Golf Club will always be remembered for its bizarre finish as Rory McIlroy finished his final round in almost complete darkness on the way to winning his second Wanamaker Trophy in three years, defeating Phil Mickelson by a single stroke. What most people don't remember is that Cameron Tringale finished tied for 33rd that week.
And why would you?
But what should be remembered is the class and honesty Tringale showed in disqualifying himself from the tournament…SIX days after it ended.
Cameron Tringale originally finished tied for 33rd at the 2014 PGA Championship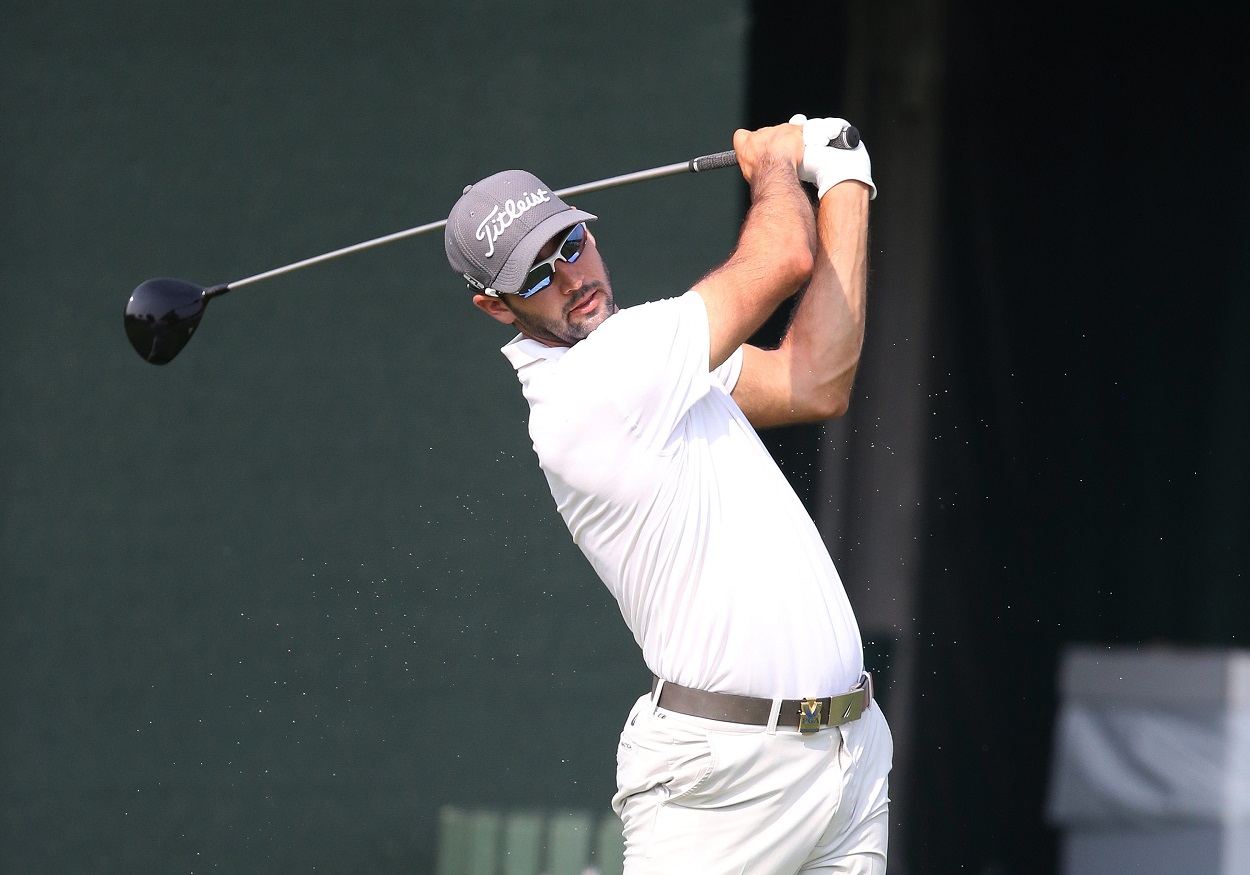 Coming into the 2014 PGA Championship, then-26-year-old Tringale was in his fifth season on the PGA Tour and had played solid golf, making 17 of 21 cuts on the year. After beginning 2014 ranked 203rd in the world, he climbed nearly 100 spots in the world rankings as the year progressed and was playing a second major championship in a season for the first time in his career.
Tringale was never truly in contention at Valhalla but had a solid week, playing each of the four rounds at par or better. He shot 69-71-71-69 to finish at 4-under for the tournament, which was good for a tie for 33rd and a $53,000 paycheck. Again, it wasn't the most memorable finish but what he did afterward certainly deserves recognition.
Tringale disqualified himself from the 2014 PGA Championship six days after it ended
During the final round of the 2014 PGA Championship, Tringale tapped in a three-inch bogey putt on the par-3 11th hole as part of his 2-under round of 69, signed his scorecard, and went home.
However, six days later, he contacted the PGA of America and asked to be disqualified from the tournament as he'd had some lingering doubt about the putt as he felt his putter may have swung over his ball before he actually tapped in, which would count as a stroke that wasn't recorded that day, which he explained in an official statement (h/t ESPN).
"While approaching the hole to tap in my 3-inch bogey putt, the putter swung over the ball prior to tapping in. Realizing that there could be the slightest doubt that the swing over the ball should have been recorded as a stroke, I spoke with the PGA of America and shared with them my conclusion that the stroke should have been recorded.

"I regret any inconvenience this has caused the PGA of America and my fellow competitors in what was a wonderful championship."

Cameron Tringale
Although the tournament had officially closed, the PGA of America honored Tringale's request using Rule 34.1b (III), which says that a stroke a player thought he took but wasn't recorded results in disqualification. Tringale forfeited his $53,000 in earnings and all the players who finished below him were elevated in the final standings.
That's called class, ladies and gentlemen. Tringale easily could have kept all of that money but chose sportsmanship instead. That's the beauty of golf. Besides, he won that cash back and then some two weeks later.
He pocketed more than $597,000 in his next start
After disqualifying himself from the PGA Championship, Tringale's next start was the first event of the 2014 FedEx Cup playoffs, The Barclays, where he had one of the best weeks of his career. Over the four days at Ridgewood Country Club, he shot 66-68-72-66 to finish at 12-under, finishing in a tie for second just two strokes back of winner Hunter Mahan.
As a result, he pocketed $597,333 and also cracked the top 100 in the Official World Golf Ranking for the first time, vaulting from 114th to 71st. Talk about good karma rolling back around in a hurry.
Stats courtesy of PGATour.com