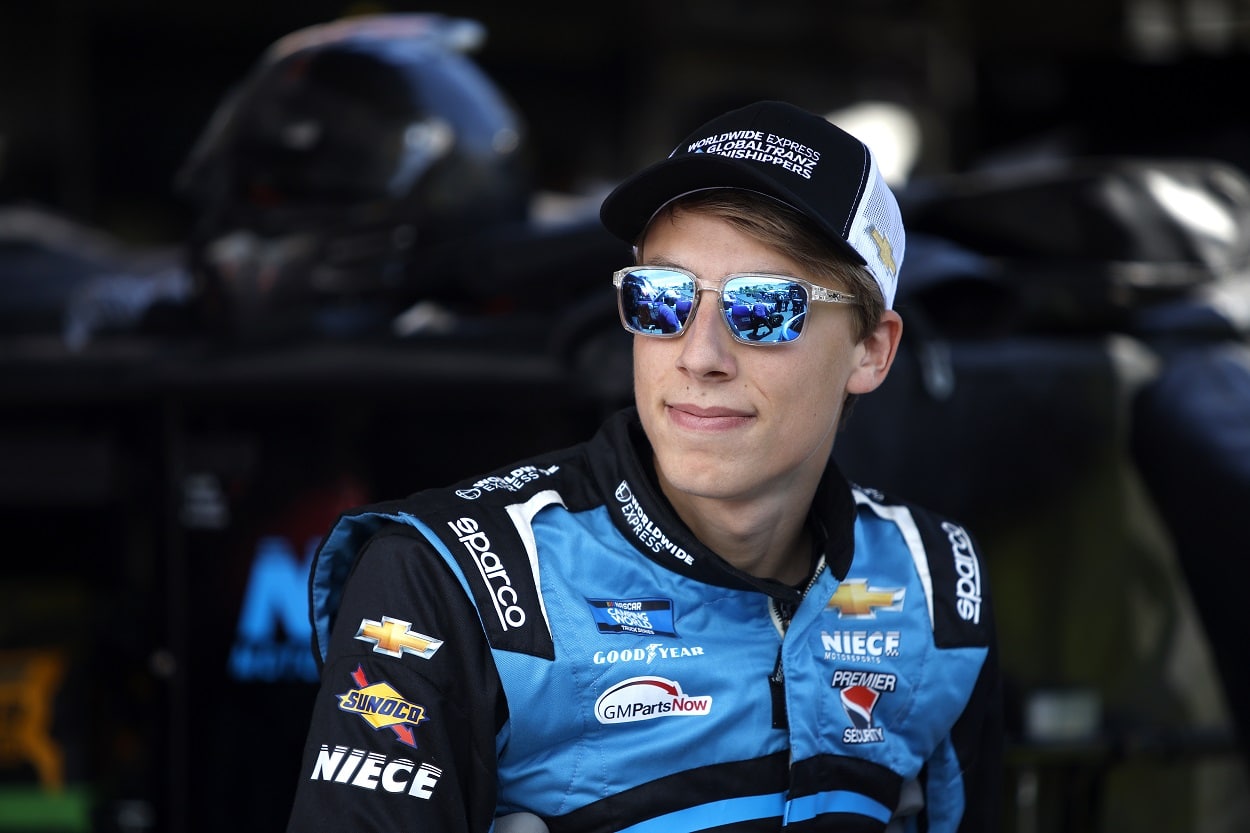 Carson Hocevar Hasn't Won a NASCAR Truck Series Race Yet, but May Already Be on the Move to the Cup Series
Breakout Truck Series driver Carson Hocevar could be the surprise of the NASCAR Silly Season.
Carson Hocevar has been perhaps the biggest surprise in the NASCAR Camping World Truck Series this season and now might be poised to be the biggest surprise of the 2022 Silly Season.
Hocevar has had a breakout year in his second full-time Truck Series season in every way, minus a trip to Victory Lane. His three top-five finishes through 13 races already match his total from 2021, and his 208 laps led rank third in the series, behind only Zane Smith (269 laps led), who leads the series with three wins, and reigning series champion Ben Rhodes (224).
Carson Hocevar has come close to multiple wins but lacks consistency
The 19-year-old Hocevar had back-to-back second-place results early in the season at the Bristol Motor Speedway dirt race and on the asphalt at Darlington Raceway. He has also led laps in four of the last five races.
As it is for many young drivers, the issue has been consistency. He has six top-10s but also five finishes outside of the top 15, and he has gotten caught up in some controversial situations.
He was in position to win his first career race in late May at Charlotte Motor Speedway when he lined up on the front row alongside former full-time Cup Series driver Ryan Preece (now a Stewart-Haas Racing reserve driver) on a double-overtime restart. Hocevar squeezed Preece into the backstretch wall and spun in Turn 4.
Neither driver won the race, as Hocevar's Niece Motorsports teammate for the night, Ross Chastain, snuck by for the win.
Hocevar was caught up in a hard wreck the following week at World Wide Technology Raceway near St. Louis and broke a bone in his ankle. The injury hasn't slowed him, however, as he won the pole award and finished sixth the following week at Sonoma Raceway before the engine problem Saturday at Knoxville Raceway relegated him to a 35th-place result after he qualified second.
Niece Motorsports is thinking about moving Hocevar straight from trucks to the Cup Series
The flashes of brilliance Hocevar has shown already have caught the eye of the executives at Niece Motorsports, perhaps more than the eccentric hats he likes to sport on race day. Niece might suddenly field a car in some 2023 Cup Series races after five years (plus one race in 2016) in the Truck Series that have produced four wins by Chastain, who has gone on to win his first two Cup Series events this season with Trackhouse Racing.
"I would like to get Carson in some races next year in Cup, I would," Niece GM Cody Efaw said on the Victory Lane with Davey Segal podcast. "I think he's able to do it, I think he's capable of doing it. We just have to get the right stuff for him and do it. I think we've got some partners that are supportive of it."
Efaw said he would prefer to bypass the Xfinity Series because he sees a lack of competitive depth in the field of that series right now, and the numbers back up his point. Four organizations have combined to win all but the two races won by full-time Cup Series drivers, and only 14 full-time Xfinity Series drivers have recorded a top-five finish.
Meanwhile, the Cup Series is amidst one of its most parity-driven seasons in recent memory. Twelve different Cup drivers have visited Victory Lane through the first 16 races this season, and 26 drivers have finished at least one race inside the top five.
Next Gen car has helped more Cup Series teams be competitive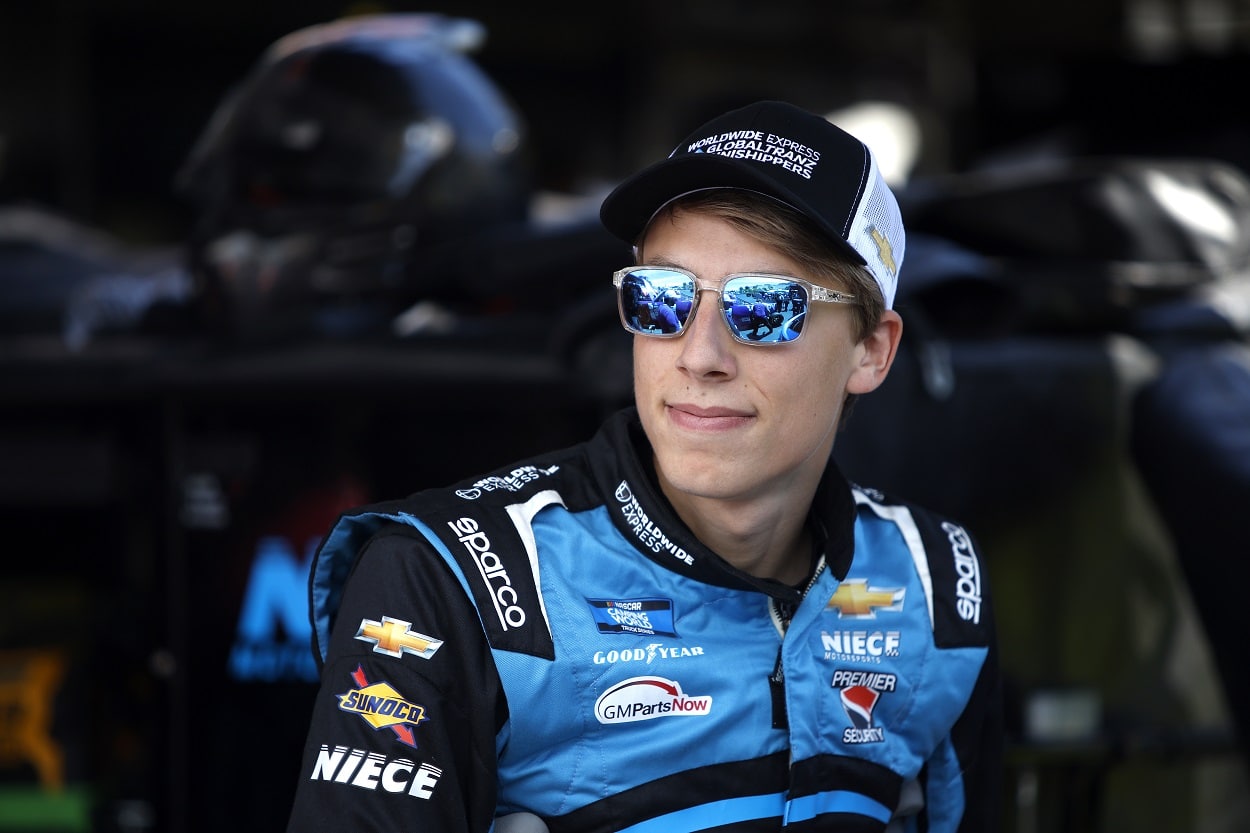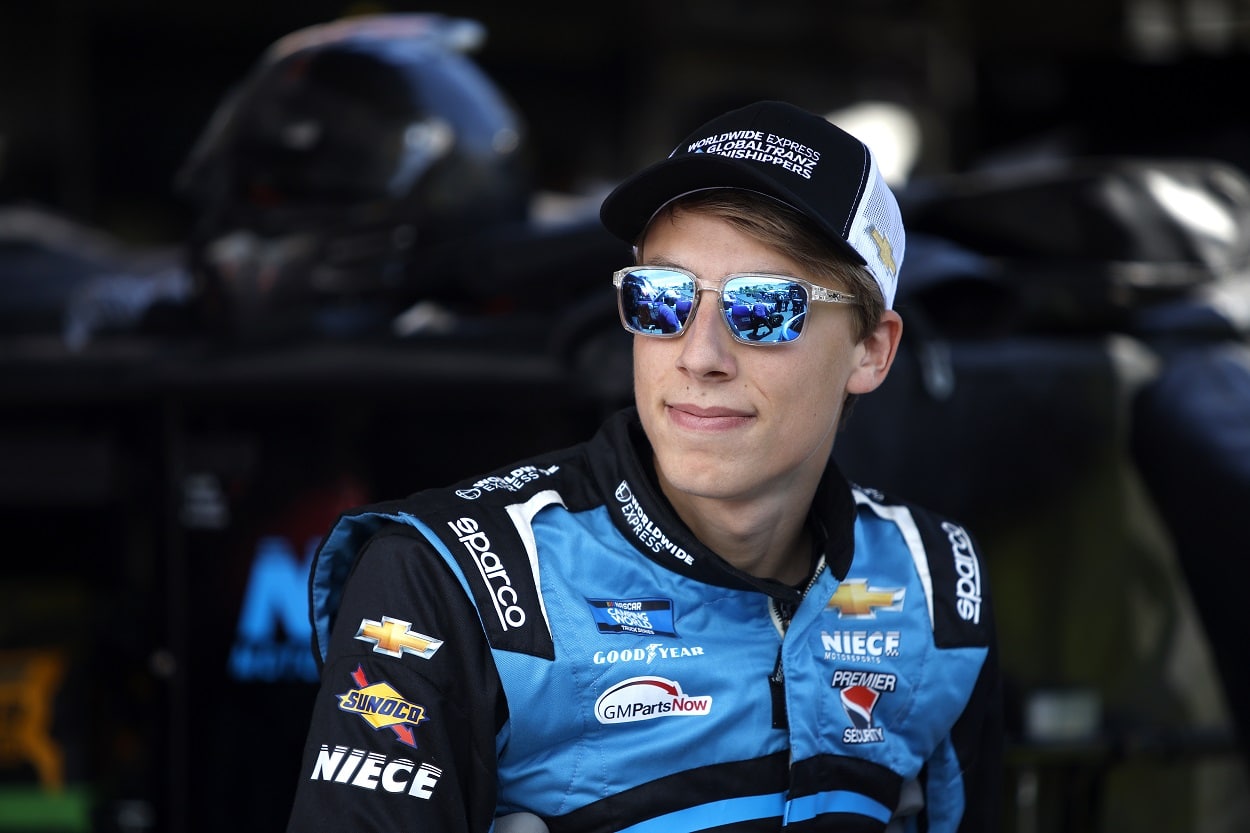 Much of that can be attributed to the increased competition at NASCAR's highest level, along with the debut of the Next Gen car model that has leveled the playing field throughout the series with mandatory spec parts on each car. It is also projected to cost team owners less to operate a team once they get through the up-front costs of buying all of the new cars and parts.
The financial aspect has helped attract new teams such as Trackhouse Racing and 23XI Racing, both of which started their teams in 2022 partly because of the development of the Next Gen car that would theoretically give smaller and start-up teams a better chance at being competitive.
Others, such as current Xfinity Series powerhouse JR Motorsports, have considered a move to the Cup Series now that the Next Gen car is in operation, although the cost of a charter to run full-time is currently quite expensive because of market demand.
Niece Motorsports might not go all in and acquire one of the 36 Cup Series charters next year already, but a few events throughout the year could take Carson Hocevar from a winless teenage truck series driver into a full-time Cup Series option faster than he might have ever imagined.
Stats courtesy of Racing Reference
Like Sportscasting on Facebook. Follow us on Twitter @sportscasting19 and subscribe to our YouTube channel.