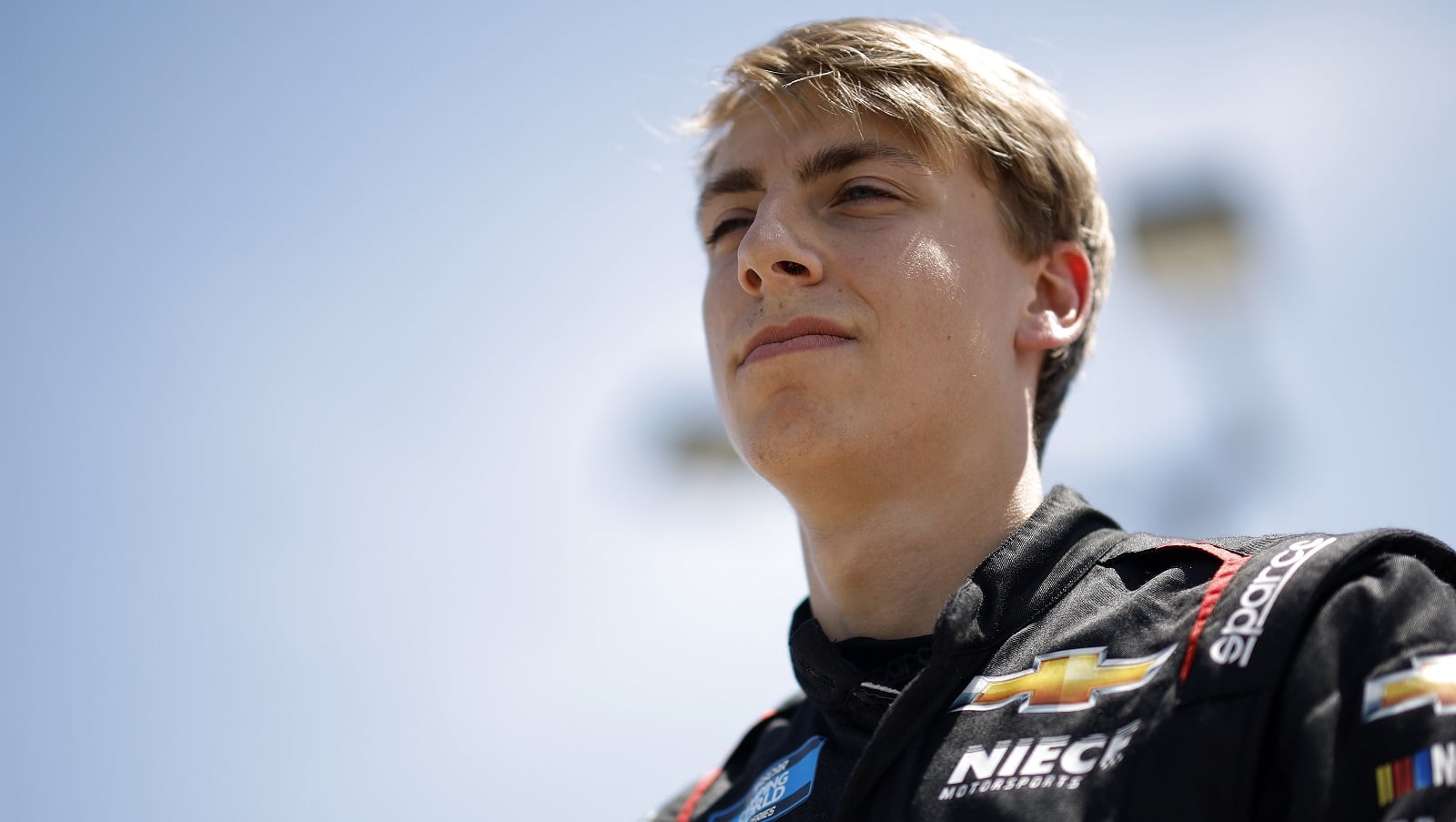 Carson Hocevar Seeks Honesty From Peers: 'I'd Much Rather See a Driver Just Say, "Man, We Sucked Today"'
Truck series driver Carson Hocevar thinks racing fans would be better served if competitors dispensed with meaningless weekly quotes.
Carson Hocevar has made news in the past few weeks of NASCAR Camping World Truck Series races. Some of it has been good and some not-so-good.
But it's all been newsworthy and generated insightful (and sometimes inciting) quotes from Hocevar and others. In his mind, that's the way it should be. If anyone wants to start a bonfire to burn the book of racing cliches, Hocevar will supply the lighter fluid and matches.
It's been a busy few weeks for rising truck series star Carson Hocevar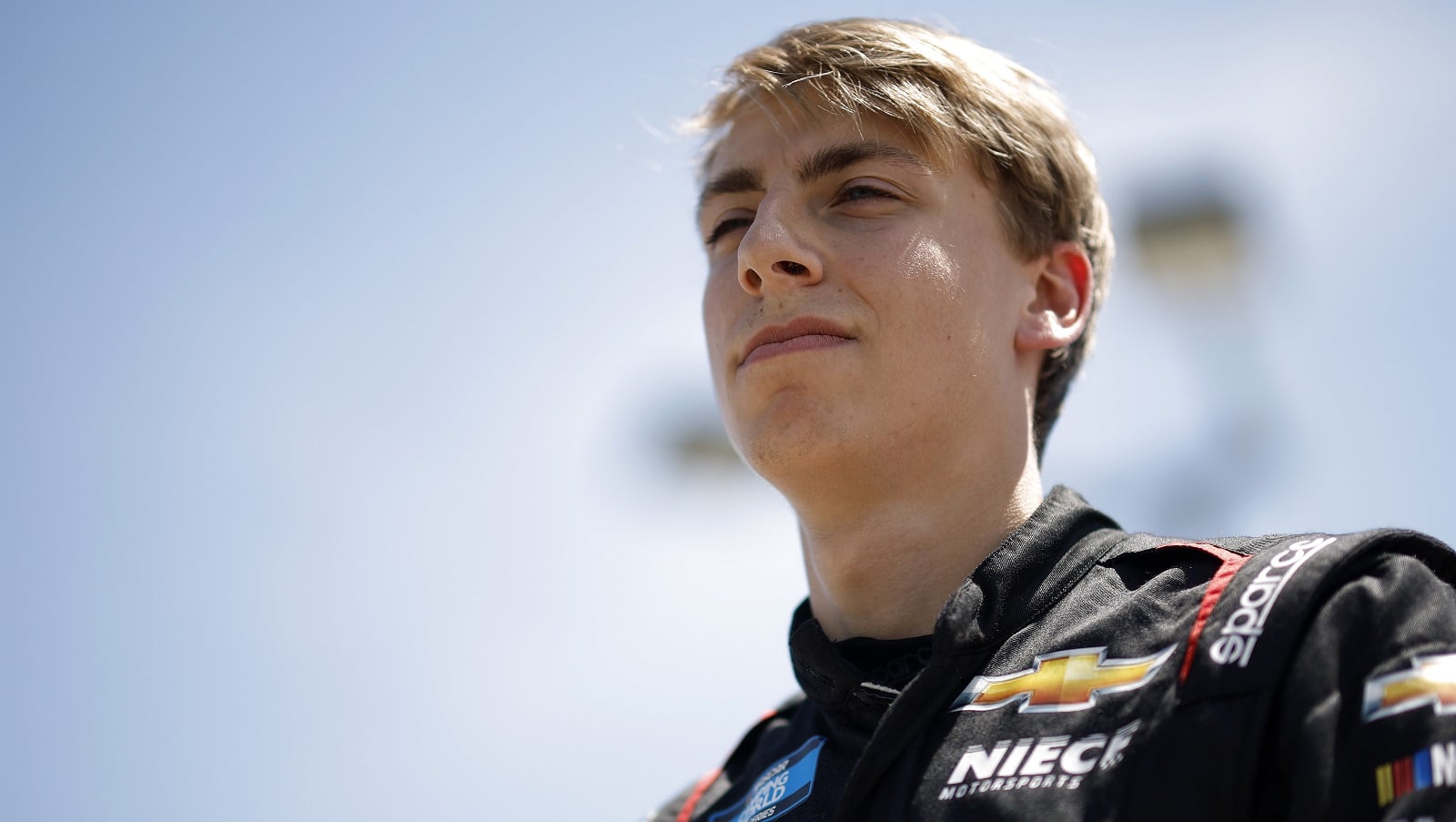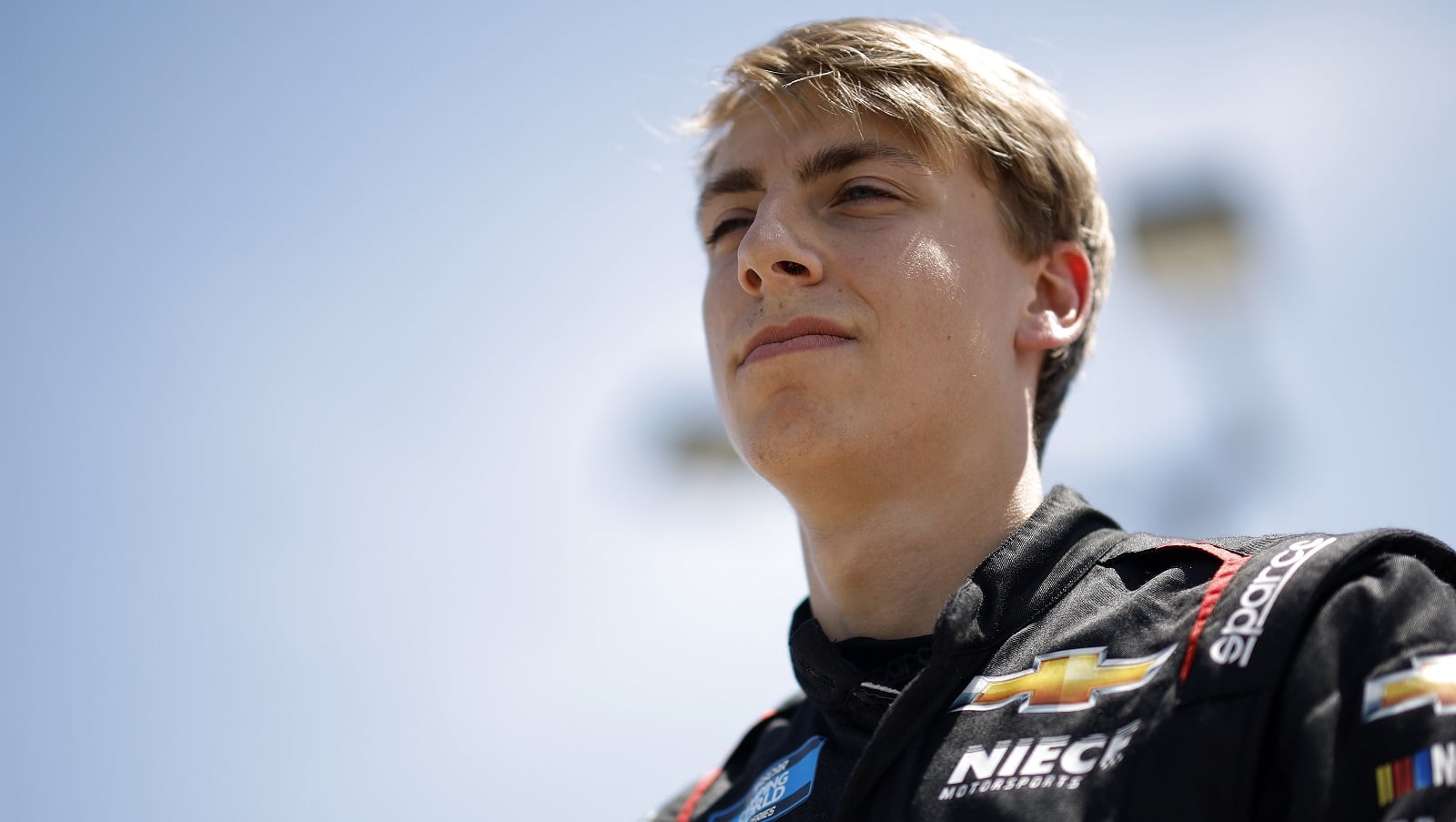 Carson Hocevar, just 19 years old, has been driving in the NASCAR Camping World Truck Series since 2019 and is midway through his second full season. After finishing 10th in last season's standings, the driver of the No. 42 Chevy has been holding steady at eighth recently while looking for his first career victory.
The Michigan native placed second in consecutive outings on the Bristol dirt and Darlington. More recently, he led 57 laps at Charlotte and was en route to the checkered flag until Jesse Little and Tyler Ankrum wrecked with four laps to go. Running alongside Ryan Preece in overtime, Hocevar slid up the track and damaged Preece's Ford. Preece, furious over the teen's driving, finished 11th and Hocevar 16th.
Last weekend, Hocevar wrecked at the finish and was left unattended while safety crews checked on other drivers. Hocevar was writhing in pain and had to be helped from his truck with an apparent leg injury.
Neither Hocevar nor his team elaborated on the injury, which sent him to a hospital. The driver tweeted on Wednesday that he intends to be at this weekend's race on Sonoma's road course. The likely scenario has him starting the race to record the points and letting Daniel Suarez take over at the first opportunity.
Carson Hocevar asks for honesty from fellow drivers
In a memorable scene from Bull Durham, Kevin Costner's character tutors a young prospect on how to answer reporters' questions with cliches. While the movie was fiction, veteran sports reporters will tell you there must really be people out there teaching athletes how to spew meaningless comments.
Carson Hocevar doesn't want to be one of those guys. He's seen too many middle-of-the-pack finishers claim their car was good or that they were victims of an ill-timed caution flag.
"As a fan, for me, I'd much rather see a driver just say, 'Man, we sucked today. It was terrible. We missed it. We didn't have it today,'" he told The Athletic. "Or, 'Pit crew dropped the ball.' Whatever the case may be. I'd much rather see the honest facts because it's real. I'd like to see what they were talking about, what they saw in the race and how they can do better.
"Tap into the conversation the driver just had with his crew chief or team and how they can get better rather than, 'I'm so excited to go to next week and we're looking good.'"
He believes William Byron missed an opportunity
Reporter Jeff Gluck of The Athletic has been asking a standard set of questions for his weekly Q&A feature with motorsports figures. Most thus far have danced around the question of whether they would interrupt the victory celebration of someone who had just blatantly wrecked them.
Carson Hocevar had to such reluctance.
"I would park right next to him during the Victory Lane deal and just want to talk to him," the Niece Motorsports driver said. "Just want to hear him out. I want to hear what he has to say in that moment before he gives the 'Car was really good today, great day for us' (speech).  I want you to explain your story before you get your moment, because you just took that moment away from me."
It explains his disappointment with how William Byron reacted after Joey Logano punted him in the closing laps at Darlington.
"I wanted to just jump into his body and just jump the wall and just go talk to (Logano)," he said. "I'm like, 'Go do something! Don't cry into a TV camera and make yourself look like that.' Just make him look like the buffoon and the bad guy. … Put it in his words, and then we can go from there after I know where he was at, whether it's a BS story or if he wants to tell me the truth.
"If he says, 'Oh yeah, I just went in there and crashed you for the win,' I don't know where I'm gonna go with that. But if he starts telling me a lie, then we can go from there."
Maybe Hocevar is being oversimplistic as a function of his youthfulness. Or, perhaps he's just being refreshing.
All stats courtesy of Racing Reference.
Like Sportscasting on Facebook. Follow us on Twitter @sportscasting19 and subscribe to our YouTube channel.