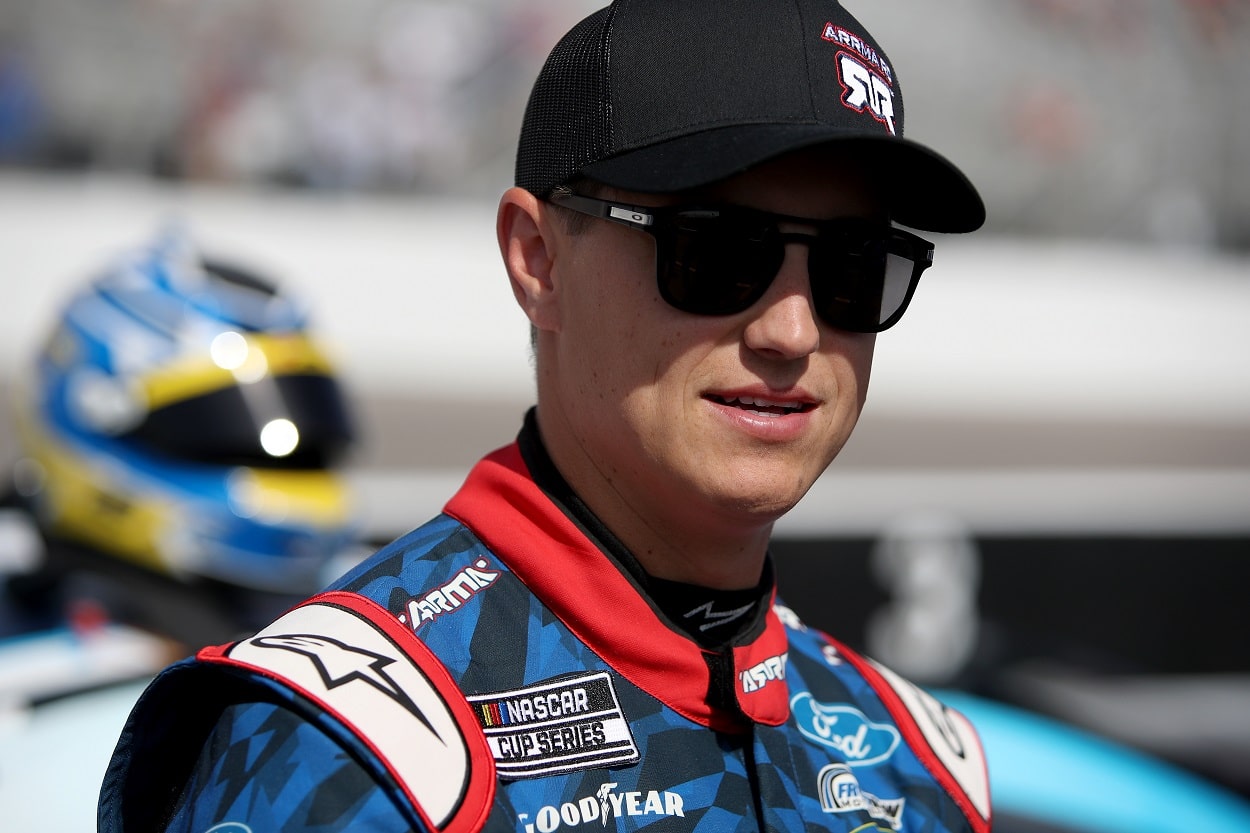 Why Zane Smith Should Actually Hope Front Row Motorsports Doesn't Promote Him to the NASCAR Cup Series
Zane Smith has been a standout driver in the NASCAR Truck Series, but shouldn't be promoted to the Cup Series just yet.
Zane Smith has been the breakout star of the 2022 season in the NASCAR Camping World Truck Series with a series-high three wins through the first 12 races in a year that has also included his Cup Series debut. But his future might be better off if he waits another year before making that jump full-time.
The 23-year-old Smith is in his third full-time Truck Series season and won three combined races in his first two years for GMS Racing after 10 Xfinity Series starts for JR Motorsports in 2019, including seven top-10 finishes.
Zane Smith is in the same pipeline as several previous Front Row Cup Series drivers
Smith now drives the No. 38 truck for Front Row Motorsports, which has fielded a truck in each of the past two seasons for Todd Gilliland with moderate success.
After a rocky first two full-time seasons in the No. 4 truck for Kyle Busch Motorsports, Gilliland moved to FRM in 2020. He found some success in his first season with 98 laps led and four top-fives before he captured the company's first truck series win the following year at the Circuit of the Americas road course and finished seventh in the points standings.
That was enough to earn Gilliland a full-time ride in the No. 38 Cup Series car for the 2022 season, although his debut campaign in the sport's top series has been all-to-similar to the previous three drivers to pilot that car, none of whom lasted longer than one season.
Gilliland sits 29th in the points standings in the car he took over from Anthony Alfredo, who had all of 24 starts combined in NASCAR's two lower national touring series before he got the No. 38 ride for the 2021 season. Alfredo registered one top-10 finish and finished 30th in the points standings.
Alfredo got the job after John Hunter Nemechek decided a return to the truck series would be better for his career than another year in the No. 38 Cup Series car. Nemechek ended his lone full-time Cup season 27th in the final points standings in 2020.
David Ragan was the last driver to hold the No. 38 ride for more than a single season, but his final year as a full-time driver included no top-10 results and a 30th-place finish in the 2019 points standings.
All of that is to say Smith might want to strongly consider his options before he potentially jumps to the Cup Series prematurely, even if his immediate opportunity isn't with FRM.
Aric Almirola's retirement could also open a spot for Smith
Aric Almirola announced before the 2022 season that it would be his last as a full-time driver. That will leave the No. 10 car open at the end of the year, and Stewart-Haas Racing has yet to announce a replacement.
The organization could go with Ryan Preece, who is currently part of the operation as a reserve driver. But Smith is likely to at least receive consideration, given he is one of the few Ford drivers in NASCAR's developmental series who has shown the ability to win on any given weekend. 
Smith also filled in the No. 17 car for Chris Buescher in the recent Cup Series race at World Wide Technology Raceway near St. Louis and finished 17th.
Still, Smith might be better served to try and find an Xfinity Series ride for next season and continue to have success before he jumps to the Cup Series. Several talented drivers have pounced on Cup Series opportunities in recent years, only to flounder consistently in the back half of the field.
Recent Cup Series examples should provide him with caution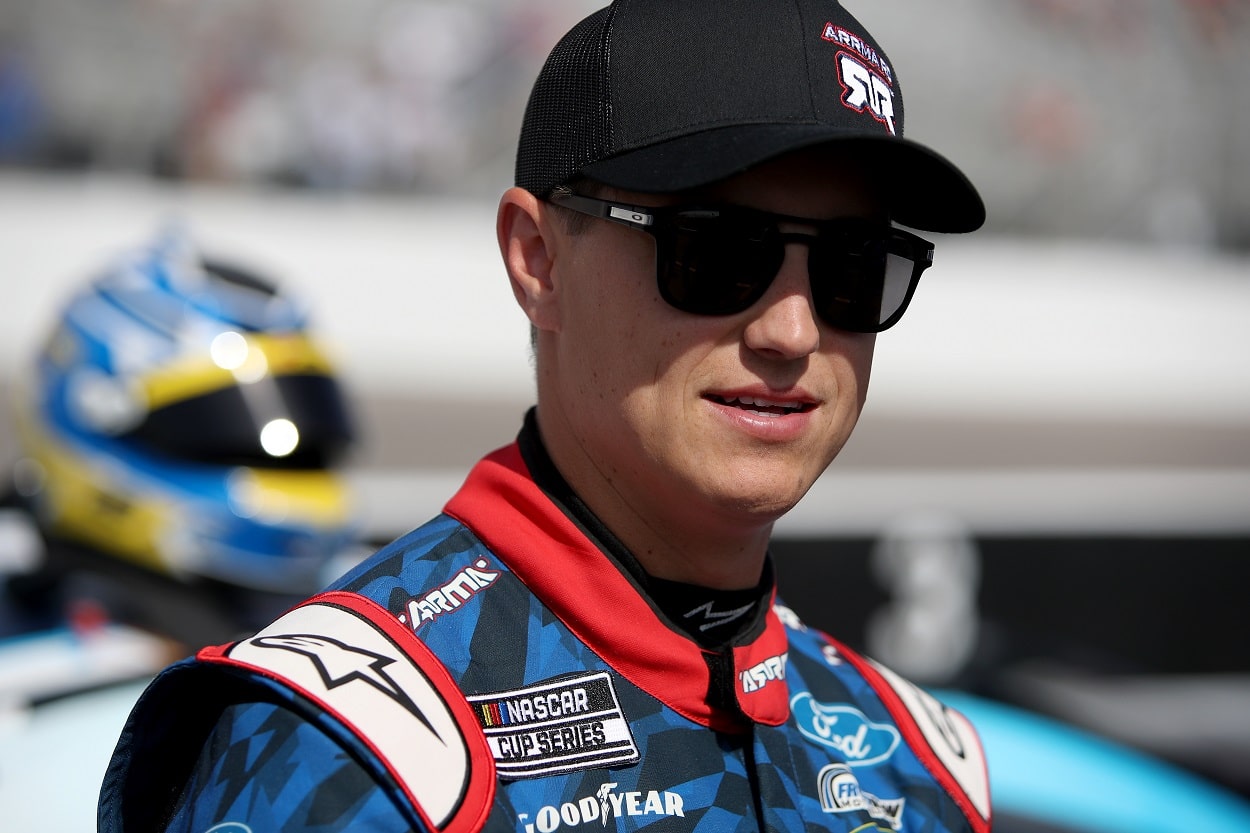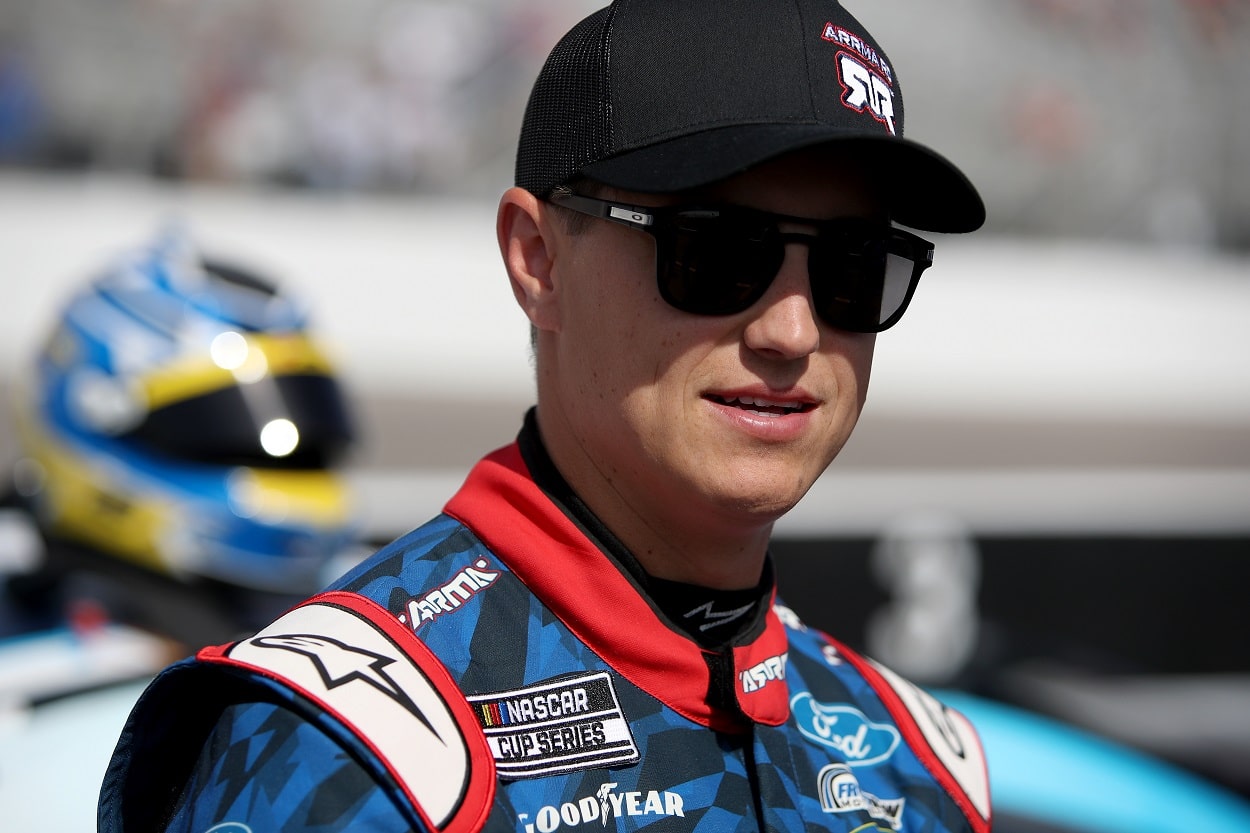 Aside from the FRM one-year auditions, Preece, Matt DiBenedetto, Ty Dillon, Corey Lajoie, and even drivers such as Gray Gaulding and Cole Whitt have had minimal success in the Cup Series when they could have at least occasionally competed for wins in the sport's lower series.
Sure, the Cup Series provides more money and notoriety. But Nemechek could potentially prove how solid success in a lower level can provide a better opportunity in the Cup Series, even if it takes a few years longer to get there.
Nemechek won a series-high five truck races and finished third in the championship standings in 2021 for KBM, and he currently sits fourth in the standings with a win and four pole awards this year.
In addition to a part-time ride in the No. 18 Xfinity Series car for Joe Gibbs Racing, Nemechek might be a candidate to replace Martin Truex Jr. in the No. 19 Cup Series car should Truex decide to retire at the end of the year. Then Nemechek would have the chance to race for wins instead of top-20 finishes. 
Smith might have a Cup Series opportunity after this season, but he might have a much better one if he is patient and takes slow-but-steady steps toward a full-time Cup Series career.
All stats courtesy of Racing Reference.
Like Sportscasting on Facebook. Follow us on Twitter @sportscasting19 and subscribe to our YouTube channel.