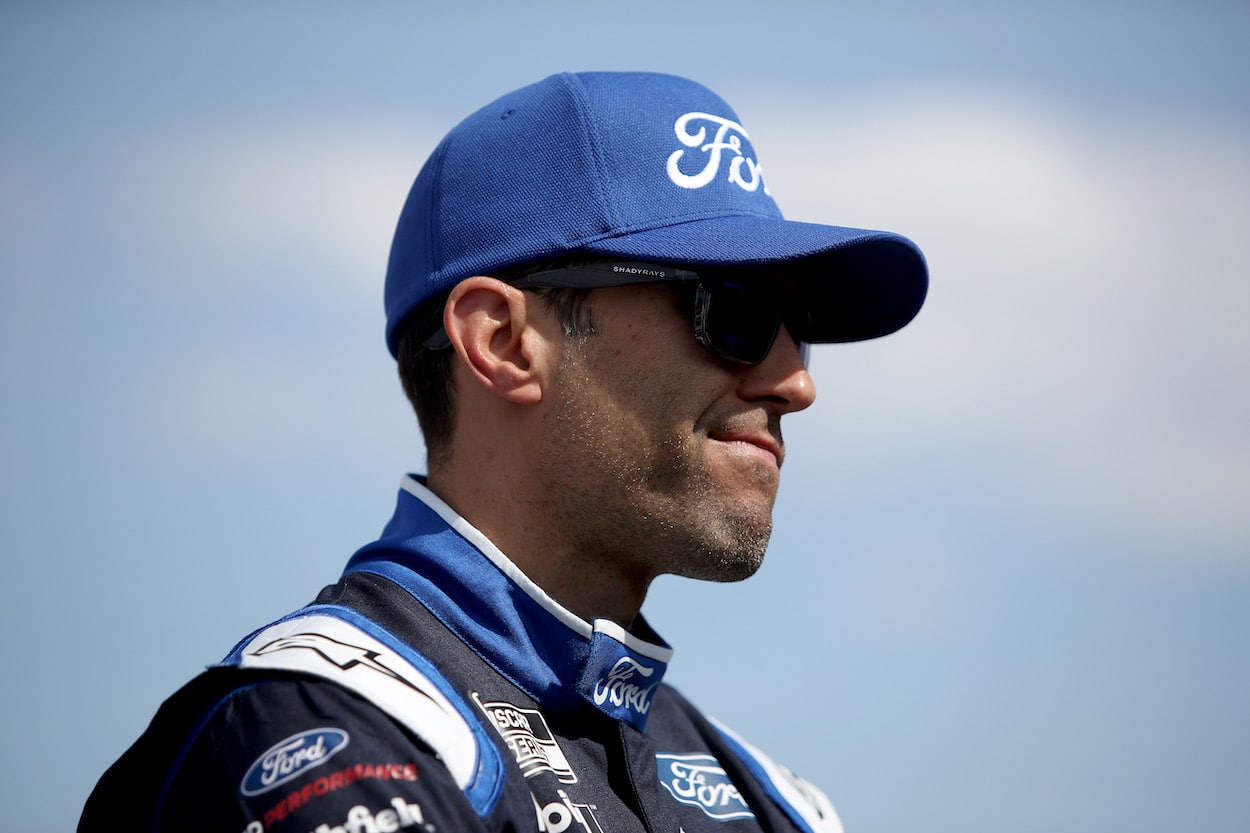 Aric Almirola Is Most at Risk of the 5 Winless Drivers in NASCAR Cup Series Playoff Spots
Ryan Blaney, Martin Truex Jr., Christopher Bell, and Tyler Reddick are also winless, but Aric Almirola has an unfortunate distinction.
The 2022 NASCAR Cup Series season heads into the final 11 races of the season with five spots still open in the playoff field for drivers who have yet to win a race this season. It is improbable all five currently in those slots will remain there until the postseason begins, and Aric Almirola, despite his quick start to the year, is the most likely driver to be left on the outside.
Almirola is currently fourth among the five winless drivers in the playoff field. He sits behind Ryan Blaney, Martin Truex Jr., and Christopher Bell, and he is ahead of Tyler Reddick.
All four of the other drivers could pop up and win a race by the time the series reaches the regular-season finale on Aug. 27 at Daytona International Speedway, while Almirola's most-likely shots at a victory are more limited.
Aric Almirola has had success through consistency, not flash
Aric Almirola has made the NASCAR Playoffs for five straight years, including a career-high fifth-place finish in 2018, but he has managed only three wins in a Cup Series career that spans 15 seasons. His only non-superspeedway victory came last year at New Hampshire Motor Speedway to save his 2021 playoff chances, but he has never won a race in consecutive seasons.
The key to his success in the Cup Series has been his consistency. He had a race-ending incident in only eight of 108 races from 2018-20 and had at least a dozen top-10 finishes in each of those three seasons.
Last season was more of an anomaly. Almirola got off to a wretched start with 12 results of 20th or worse in the first 16 races. He then won the pole in the inaugural race at Nashville Superspeedway, finished fourth, and had only one finish outside the top 20 in the next 14 events.
Still, a win at New Hampshire in the sixth race of that stretch saved his season because the hole he had dug through the first half of the year was so deep. Almirola would not have been within the top 20 in the points standings at the end of the regular season, much less the top 16 who qualify for the playoffs.
This season is more of a typical Almirola campaign. He has led only six laps, the fewest of any driver in the top 15 in points, but he is the only driver in the entire series to have finished every single race. His 4,235 laps completed are also tops in the series.
More winners will shrink Almirola's playoff chances dramatically
The problem Aric Almirola faces is the likelihood of more winners before the regular season ends.
Ryan Blaney, Martin Truex Jr., Christopher Bell, and Tyler Reddick might win some of those races, but other drivers currently outside the playoff field could jump up and grab a victory, which could squeeze Almirola out of the postseason.
Daniel Suarez, still seeking his first Cup Series victory, is in 20th, has contended for wins at times this season, and excels at road courses. He won the opening stage of the first road course race of the year at the Circuit of the Americas in Austin, Texas, and has four more chances on such tracks before the regular season ends.
The two remaining superspeedway-style races at Atlanta Motor Speedway and Daytona are also wild-card events that could allow superspeedway aces such as Bubba Wallace, Brad Keselowski, Erik Jones, Ricky Stenhouse Jr., or even Justin Haley to steal a playoff spot.
Almirola still has a chance thanks to superspeedway ability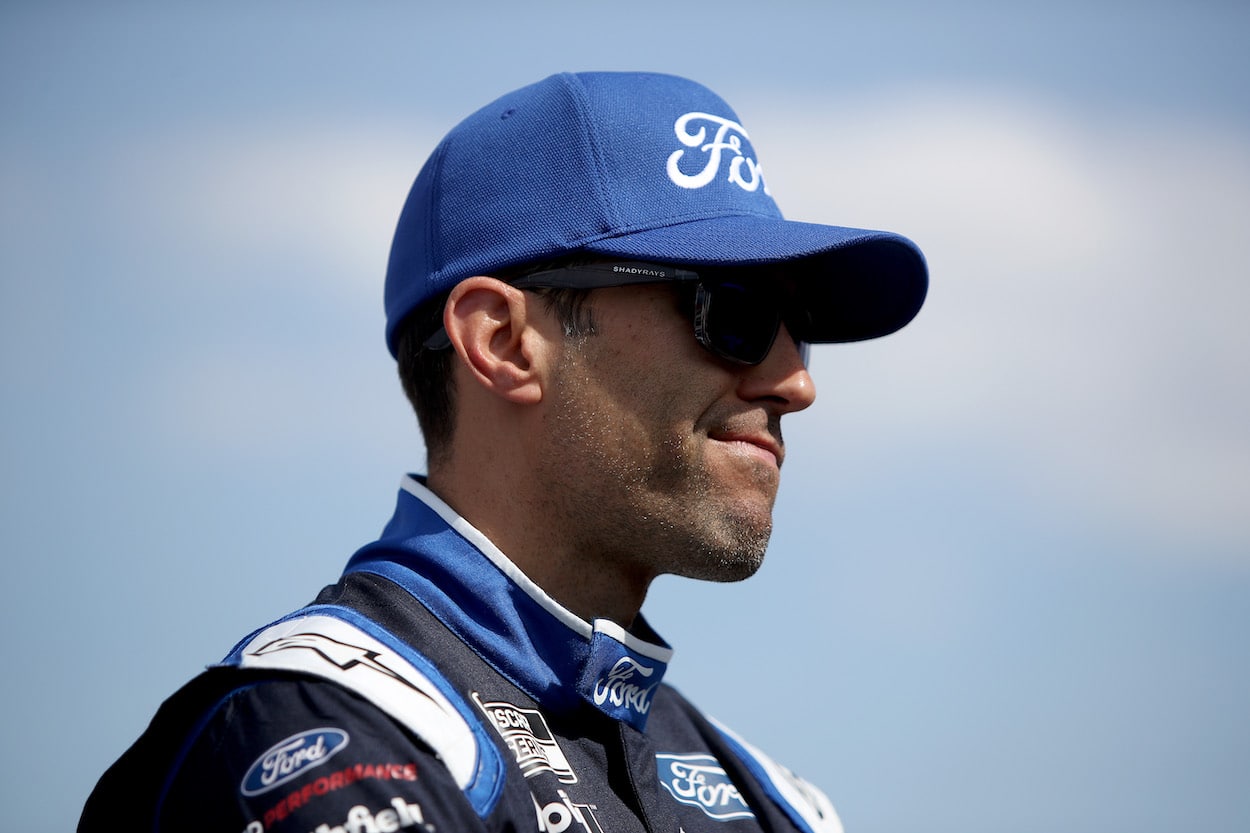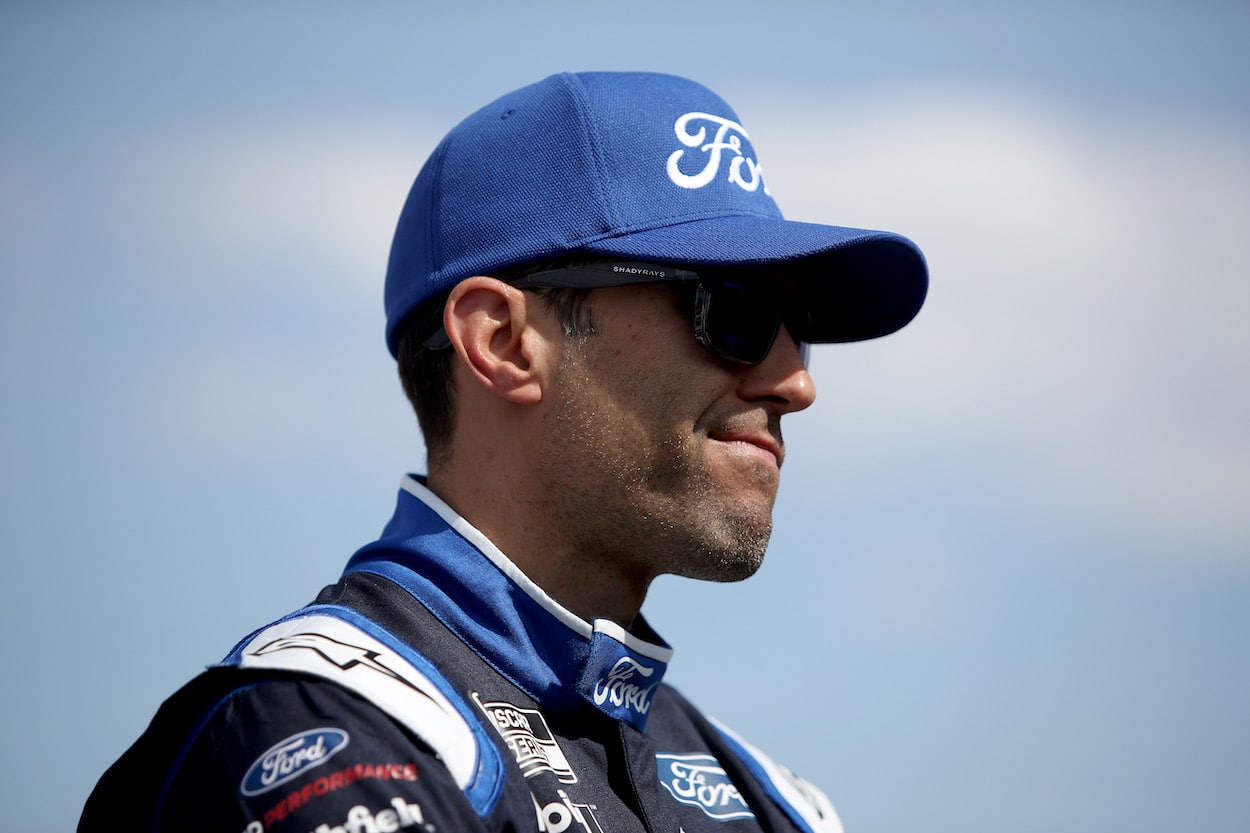 Aric Almirola is good on superspeedways, as well, with one win each at Daytona and Talladega Superspeedway, and New Hampshire could provide him entry into the playoffs for the second straight year. He matched his best finish of the season since the Daytona 500 with a fifth-place run at World Wide Technology Raceway near St. Louis, which is a flat oval similar to New Hampshire.
Regardless, his opportunities to assure himself a playoff spot in his final season before retirement are fewer than several of his fellow competitors. It is imperative for him to capitalize when he has the chance.
The other four winless drivers currently in the playoff field have all led at least 158 laps this season and have been in position to win at different points if the ends of races had played out differently.
Aric Almirola still has to get to that level. Otherwise, the end of his final season will merely be a retirement tour.
All stats courtesy of Racing Reference.
Like Sportscasting on Facebook. Follow us on Twitter @sportscasting19 and subscribe to our YouTube channel.