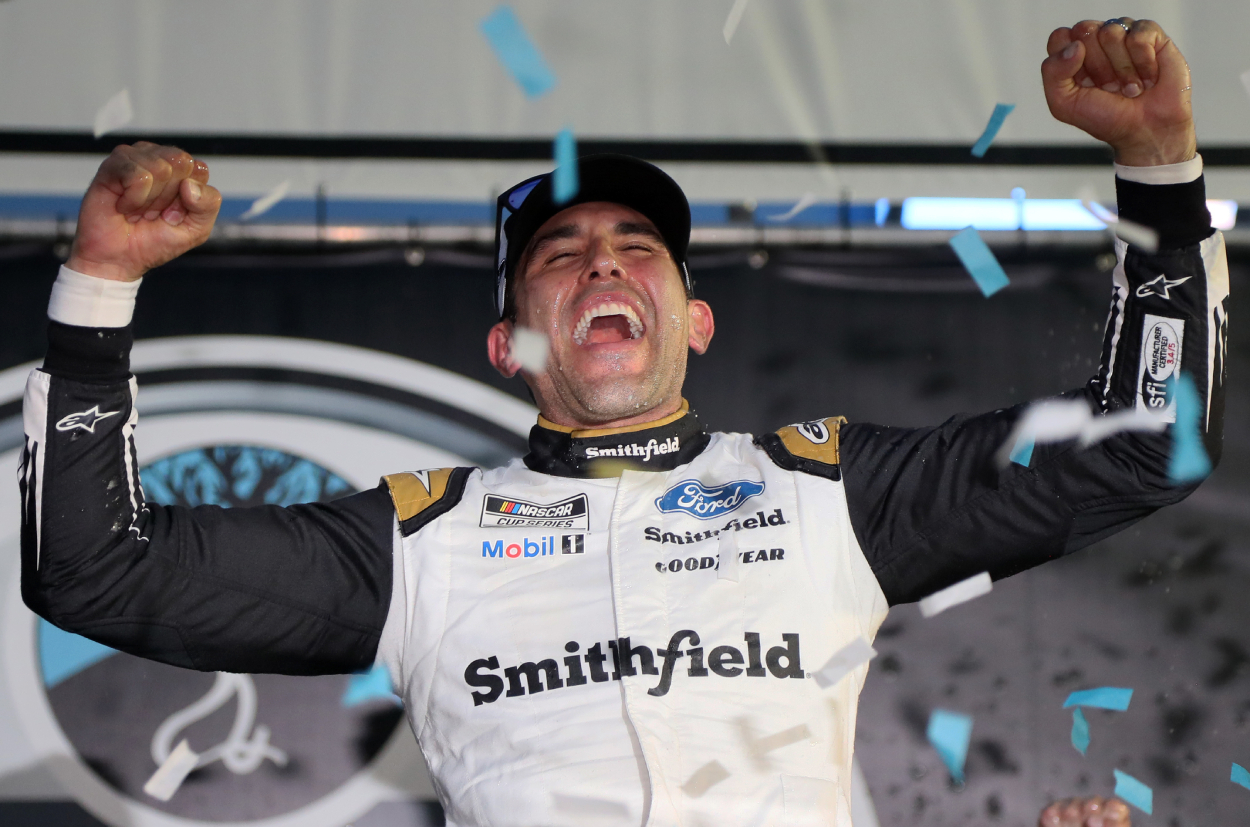 Aric Almirola Finds Glory in the 'Crappiest Year Ever' While NASCAR Stars Show Displeasure Without Saying Much
Aric Almirola ended a personal and team drought Sunday in New Hampshire.
It's been a tough racing year for both Aric Almirola and Stewart-Haas Racing. Almirola and his team were winless this year, but the SHR driver ended the ugly drought for both by capturing Sunday's rain-slicked, darkness-shortened race at New Hampshire Motor Speedway.
Almirola gave himself new life with the win, vaulting himself into a playoff spot, but the result wasn't all smiles for other NASCAR drivers.
Aric Almirola and Stewart-Haas Racing have been in a yearlong slump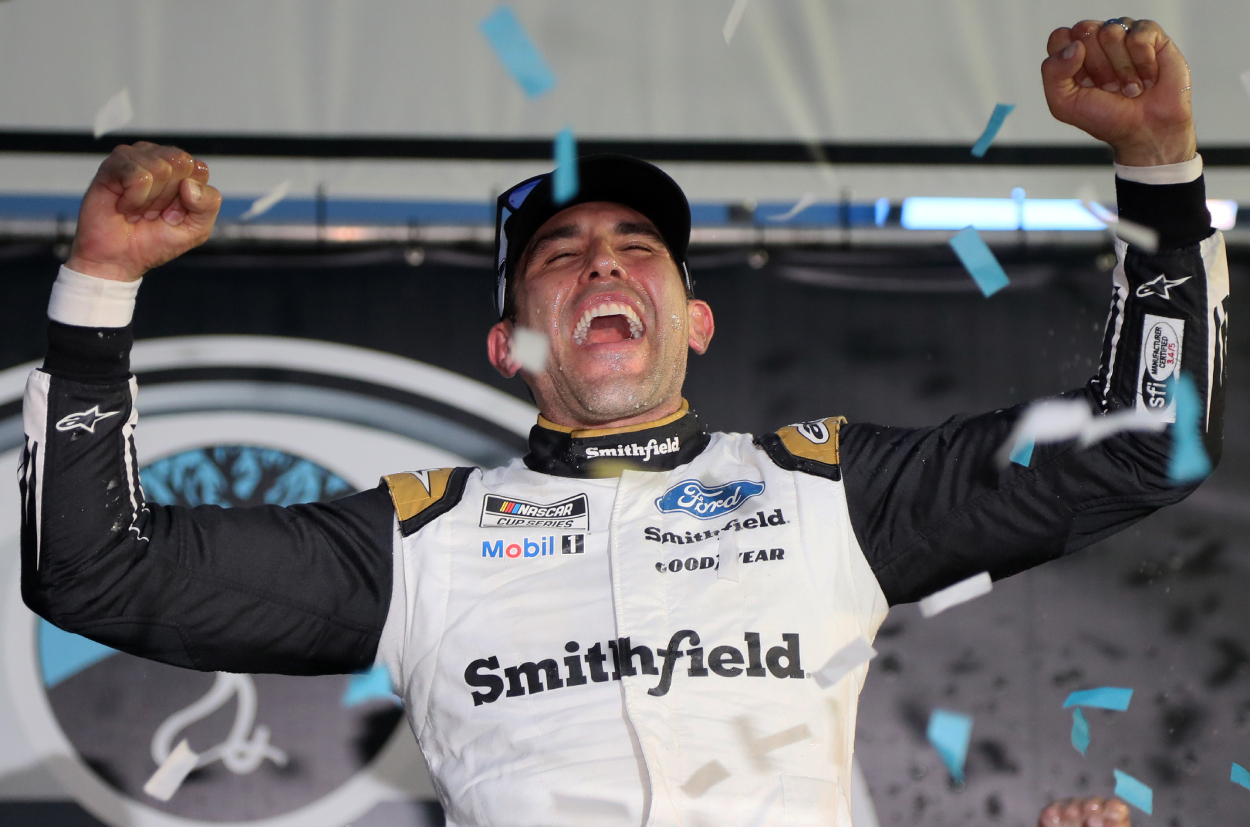 Entering the Foxwoods Resort Casino 301 at New Hampshire Motor Speedway, Almirola was a longshot to clinch a playoff berth. He was 27th overall, with 16 spots available and 12 already secured. He pulled off a stunner, winning for the first time this season in a race that was cut short by eight laps. The win was also first for the struggling Stewart-Haas Racing team.
Rain wreaked havoc throughout the day. The race was delayed roughly two hours and darkness cut short the 301-lap event. The win was Almirola's third in his Cup Series career and his first since the 2018 season. He only had a pair of top-10 finishes this season.
Although Almirola has been slumping, he said he enjoyed some success in New Hampshire.
"I love this race track," he said, according to The Concord Monitor. "I had this race won a couple of years ago and I lost it. We've been through so much and I just stood the test."
Almirola had been suffering through the 'crappiest year ever'
Almirola knew he wasn't heading into the race as any type of favorite. He said very few people thought he could pull out a victory, but there are always his loyal fans.
"There have been so many people that have supported us through the crappiest year ever," Almirola said.
He acknowledged his and his team's struggles, but the victory gave him new life and a pretty big smile on his face after the race.
"There is no doubt we have struggled," Almirola said, according to ESPN. "But guess what? We're going playoff racing."
Almirola snapped a 98-race winless streak. His other two career Cup Series wins were a rain-shortened win in Daytona in 2014 and a 2018 Talladega victory. How he's headed to the playoffs.
"Coming into this race, we never gave anybody a reason to pick us," Almirola said. "It feels good to be the underdog and come out of nowhere and have the race car we did."
While Almirola was smiling, other NASCAR stars weren't so happy
There were certainly more frowns than smiles after the Foxwoods Resort Casino 301 turned into the Foxwoods Resort Casino 293. Should the race have even started? Could the last eight laps have been completed? Some of the bigger names made their point without saying a whole lot.
Kyle Busch, who won the pole, lasted six laps before spinning out on the wet surface.
"It never should have gone green to begin with, but then it kept getting worse and worse lap over lap," Busch said.
He then bit his tongue. "There's no sense in saying what I want to say, it doesn't do you any good," he said.
Denny Hamlin made his point with just a few words, saying, "this is just a bad look."
Even Almirola thought there was enough light to complete the 301 laps. NASCAR senior vice president of competition Scott Miller disagreed.
"We just felt like it was getting too dark and needed to call it. It's just as simple as that," he said. "Completely based on raceability."
It all worked out for Almirola and Stewart-Haas Racing, making the 2021 season not so crappy anymore.