Carson Wentz Contract: QB is the 2nd-Worst Player to Make Over $100M in Career Earnings
Despite his release by the Washington Commanders, quarterback Carson Wentz has done pretty well financially in the NFL. In fact, the QB is a member of an exclusive club. The last Carson Wentz contract makes him one of the small handful of NFL players who've earned over $100 million playing professional football. And while it may seem like the Carson Wentz career earnings would make him the worst NFL quarterback in this club, that honor actually goes to Sam Bradford.
The $100 million-plus QBs not quite as bad as Carson Wentz
Right now, Tom Brady is the highest-earning player in NFL history at $332,962,392. However, Russell Wilson, Aaron Rodgers, Patrick Mahomes, and Matthew Stafford will all crest the $400 million mark by the end of the decade with their current contracts.
All told, through the 2022 season, 64 players have earned over $100 million in their NFL careers, per Spotrac. And the vast majority of them represent the best players of the last 20 years.
However, there are some notably not-so-great QBs on this list who've made nine figures without making a significant mark on the league.
Of the 64 players over $100 million, nearly half (28) are quarterbacks. So, who is the worst quarterback to hit this incredible mark?
Carson Wentz is definitely on this list.
He has a career 46-45-1 record as a starter and led the league in interceptions (15) in 2020. However, Wentz was also a legitimate MVP candidate in his second season before a knee injury cost him the end of the year and maybe his career going forward.
The other $100 million-plus contenders for worst NFL QB on the list are Joe Flacco, Andy Dalton, Jared Goff, and Jay Cutler. However, Flacco has a Super Bowl win, Goff went to a Super Bowl, and Flacco, Goff, and Dalton all have better records than Wentz.
As for Cutler, he played five more seasons than Wentz, and in his time with the Chicago Bears, the team failed to surround him much talent most seasons.
The worst NFL quarterback to make over $100 million in career earnings
Sam Bradford is the worst NFL quarterback to make over $100 million in career earnings.
The Oklahoma Sooners QB was the No. 1 pick of the 2010 NFL Draft by the St. Louis Rams. That was before the rookie salary scale, so thanks to his initial six-year, $78,045,000 contract, Bradford's career earnings are $130,022,863.
Like Carson Wentz, injuries stole some of Bradford's thunder, but the numbers just aren't good. He was 34-48-1 as a starter in eight seasons with the Rams, Philadelphia Eagles, Minnesota Vikings, and Arizona Cardinals.
Bradford threw for 19,449 career yards with 103 touchdowns and 61 interceptions. That simply doesn't even measure up to Wentz, who has 22,129 yards with 151 touchdowns and 66 interceptions in seven seasons.
The good news for Bradford is that he may not be on top of this worst NFL QB list soon. At the start of the 2024 season, Cardinals signal-caller Kyler Murray will crest the $100 million mark, and he could ultimately unseat Sam Bradford and Carson Wentz if he doesn't turn things around.
Carson Wentz contract and career earnings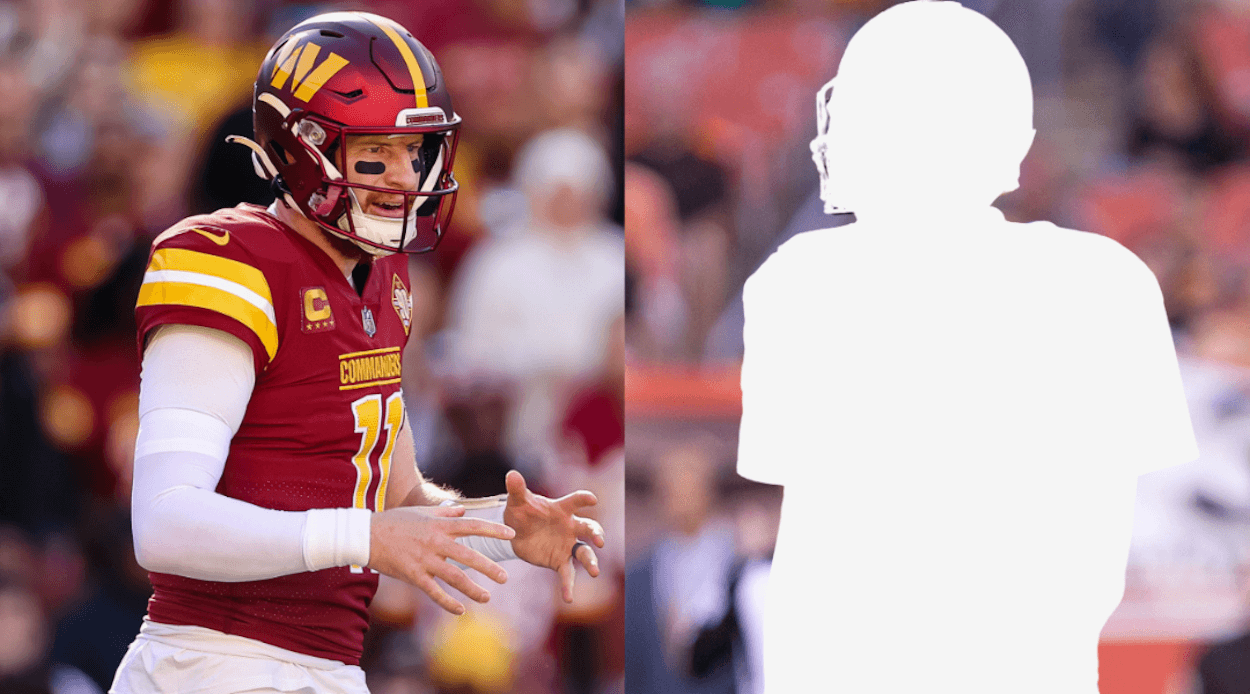 The last Carson Wentz contract was a four-year, $128,000,000 contract he signed with the Eagles back in 2019. It included a $16,367,683 signing bonus, $107,970,683 guaranteed, and had an average annual value of $32,000,000.
Before that, Wentz's rookie deal was a four-year, $26,676,338 pact from the Eagles.
Since the QB was traded twice in the last three years, the Carson Wentz contract was ultimately broken up into $79,059,339 from the Eagles, $21,305,882 from the Indianapolis Colts, and $28,294,119 from the Commanders.
That adds up to Carson Wentz career earnings of $128,659,340. That makes him the 3rd-highest earning QB of all time, a little less than $2 million behind the worst NFL QB to make over $100 million, Sam Bradford.