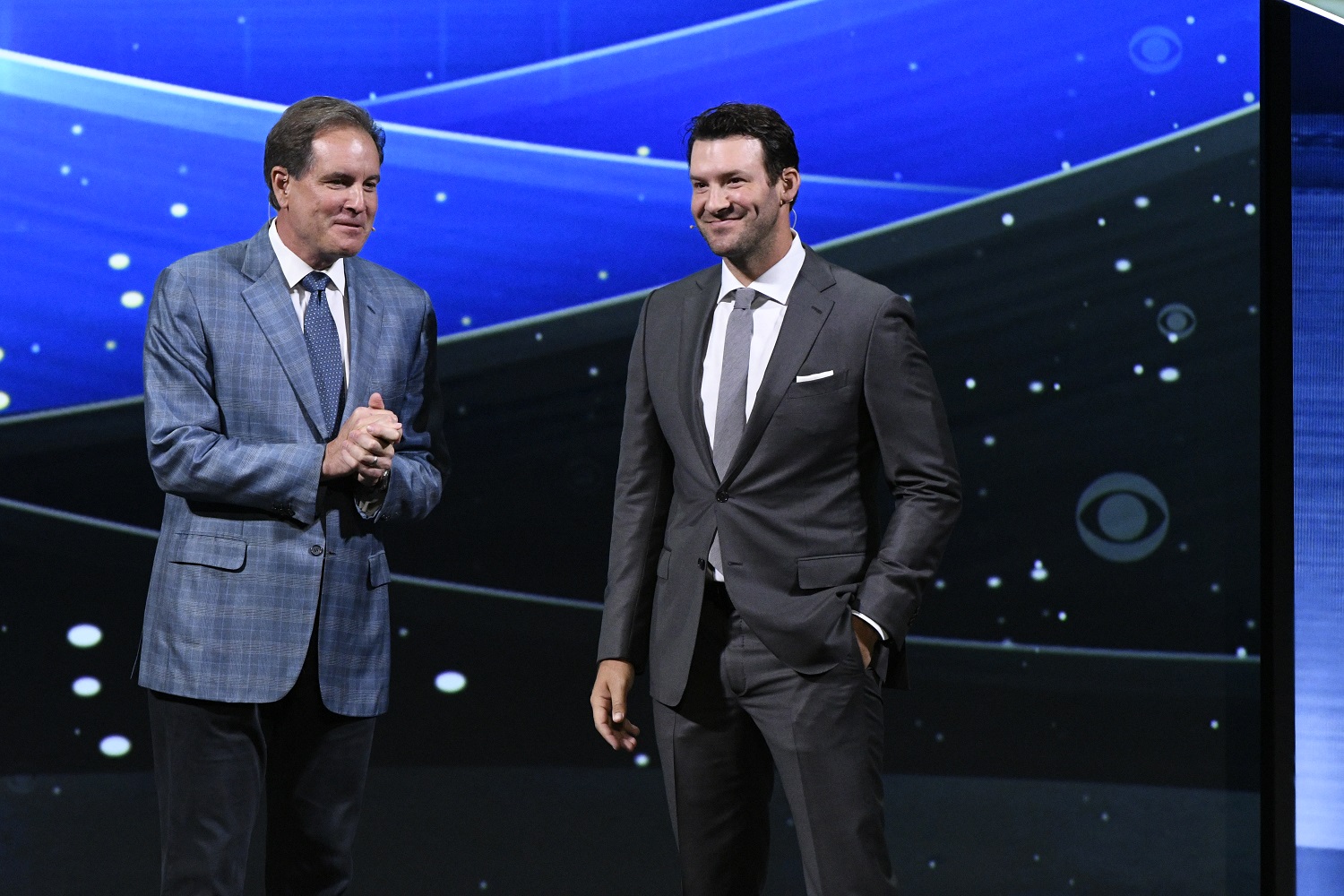 CBS Could Have an Issue With The Masters and the NFL on Sunday but Tony Romo Gets a $1 Million Week Off
With CBS airing the final round of The Masters and the NFL on Sunday, problems could arise but Tony Romo won't have a problem taking a paid week off.
In a year unlike any other, CBS finds itself in an interesting spot as a tradition unlike any other, otherwise known as The Masters, is being played in November for the first time in history. As the tournament is normally played in April, the network hasn't had to worry about covering any other major sports since it began airing The Masters back in 1956.
But that's not the case this year as CBS is obligated to air at least one NFL game this Sunday, which caused Augusta National to change tee times for Sunday's final round. But if the tournament runs long or goes to a playoff, there could be a bit of a problem. CBS is also dealing with the fact that their lead NFL broadcaster, Jim Nantz, is at Augusta, which creates an issue on what to do with his partner, Tony Romo.
It all seems as if it's going to work out, especially for Romo, who essentially gets a paid week off and will watch everything play out like the rest of us.
The final round of The Masters will begin much earlier than usual on CBS
In a normal year, final-round coverage of The Masters on CBS would begin at about 2:00 p.m. Eastern and end anywhere from 7:00 to 7:30. But this year, coverage will begin at 9:00 a.m. Eastern with the hope that a champion will be crowned somewhere between 2:00 and 2:30.
NFL coverage on CBS is scheduled to begin at around 3:00 p.m. Eastern on Sunday afternoon with Bills vs. Cardinals, Broncos vs. Raiders, and Chargers vs. Dolphins on the docket depending on what part of the country you live in.
Now, with The Masters starting that early, which was also done because of daylight issues, the tournament should finish in plenty of time. But if it doesn't, CBS will be picking football over golf.
The Masters could finish on ABC
If The Masters happens to run long, which is a possibility as it's not yet known (at least at the time of this writing) if the third round will be completed on Saturday given the weather delay that put the entire tournament behind, or if the tournament goes to a playoff that hasn't ended by 3:00, CBS will cut to NFL coverage.
If that happens, Sports Business Daily reports that The Masters would finish on ABC, which makes sense as ESPN has been airing the tournament as well. CBS Sports Network, CBSSports.com, and Masters.com would also have live coverage.
With Jim Nantz at Augusta, Tony Romo gets a $1 million week off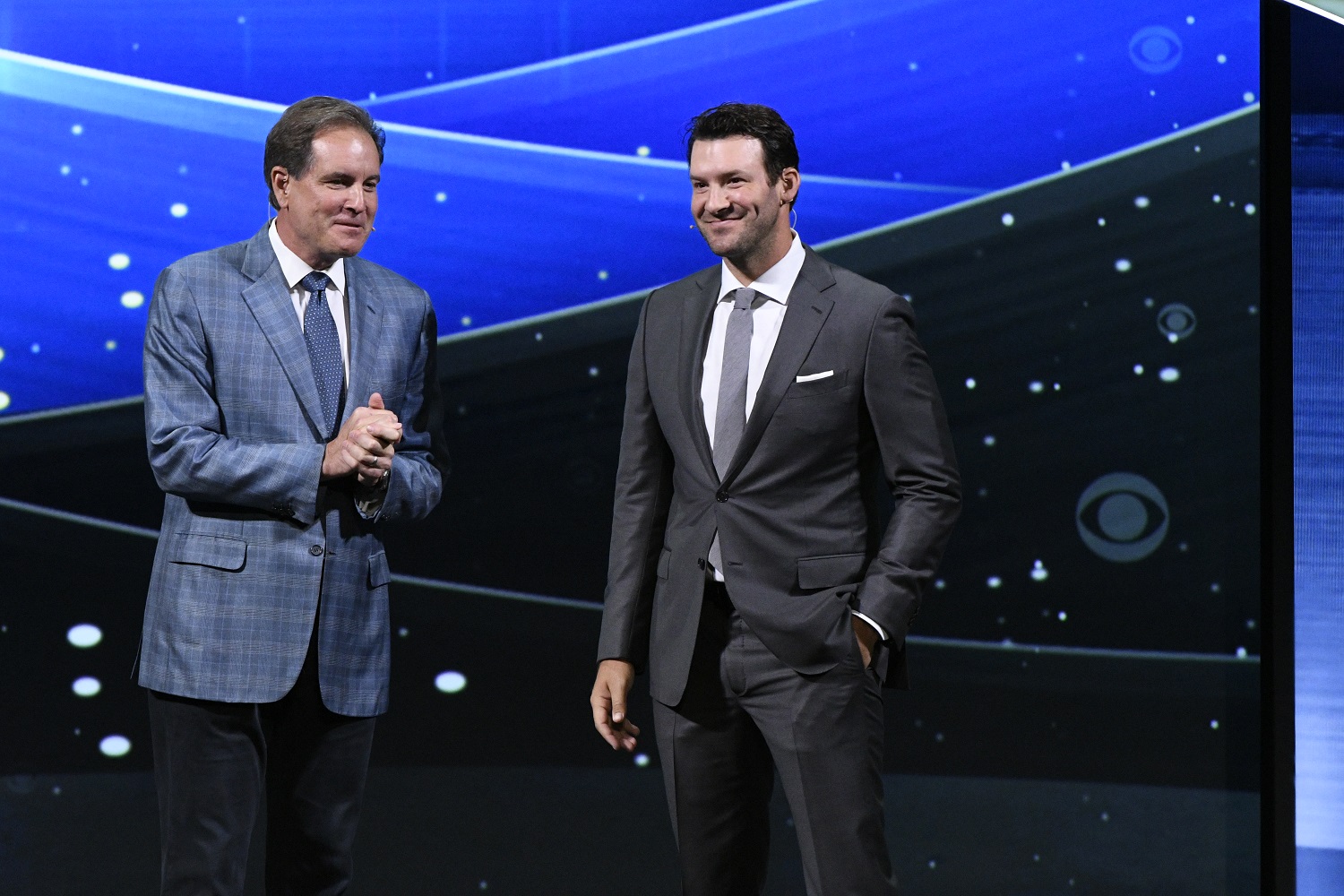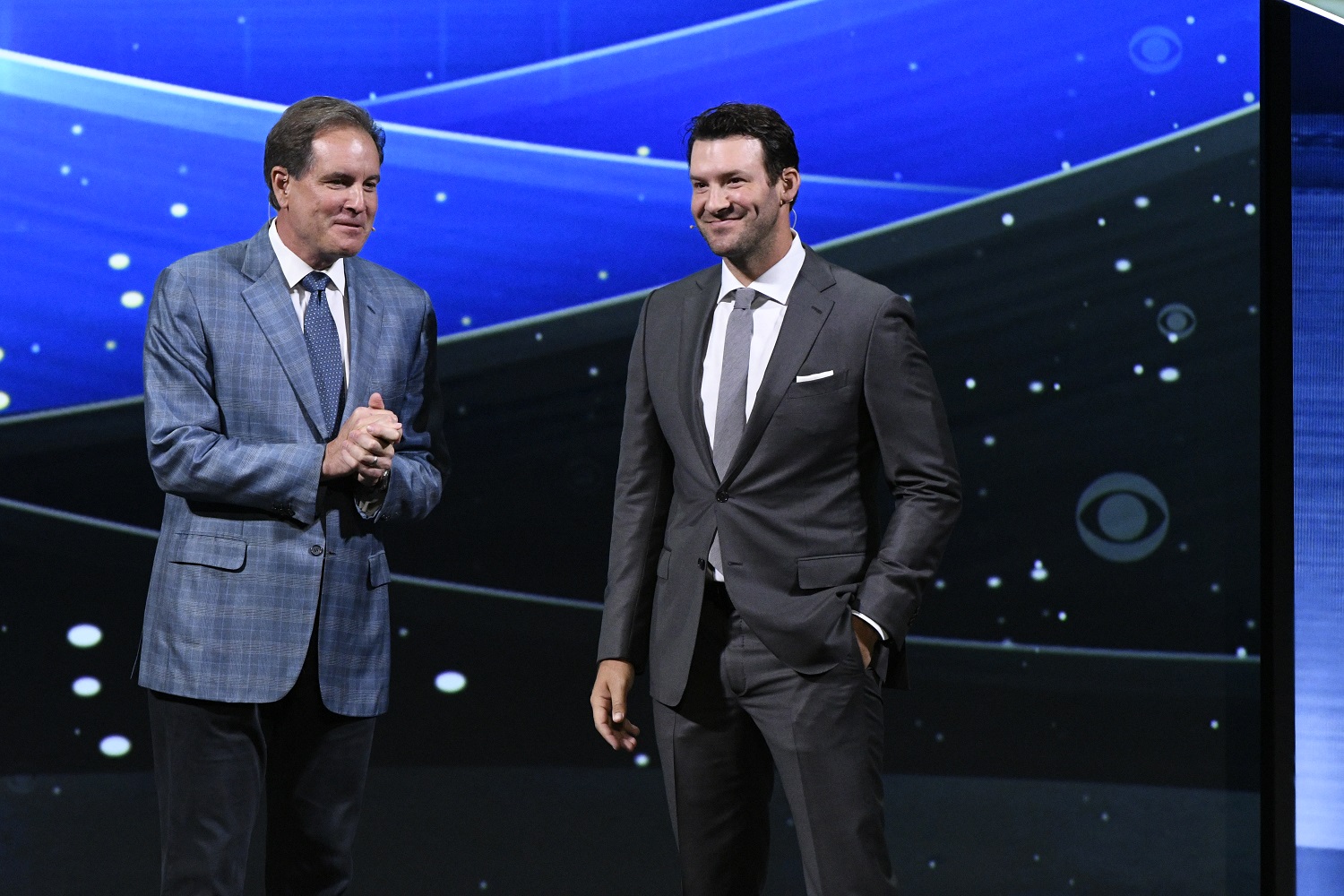 As this all unfolds on Sunday, Tony Romo will be sitting on his couch watching things play out like the rest of us. Only he'll collect about a million bucks while doing it.
As the New York Post reports, with Jim Nantz at Augusta National calling the action at The Masters, CBS has decided not to add Romo to another broadcast team for the week. The former Cowboys QB signed the richest sports analyst contract in history earlier this year, which pays him upward of $18 million per year. Looks like Romo gets a bye week as an announcer as well.