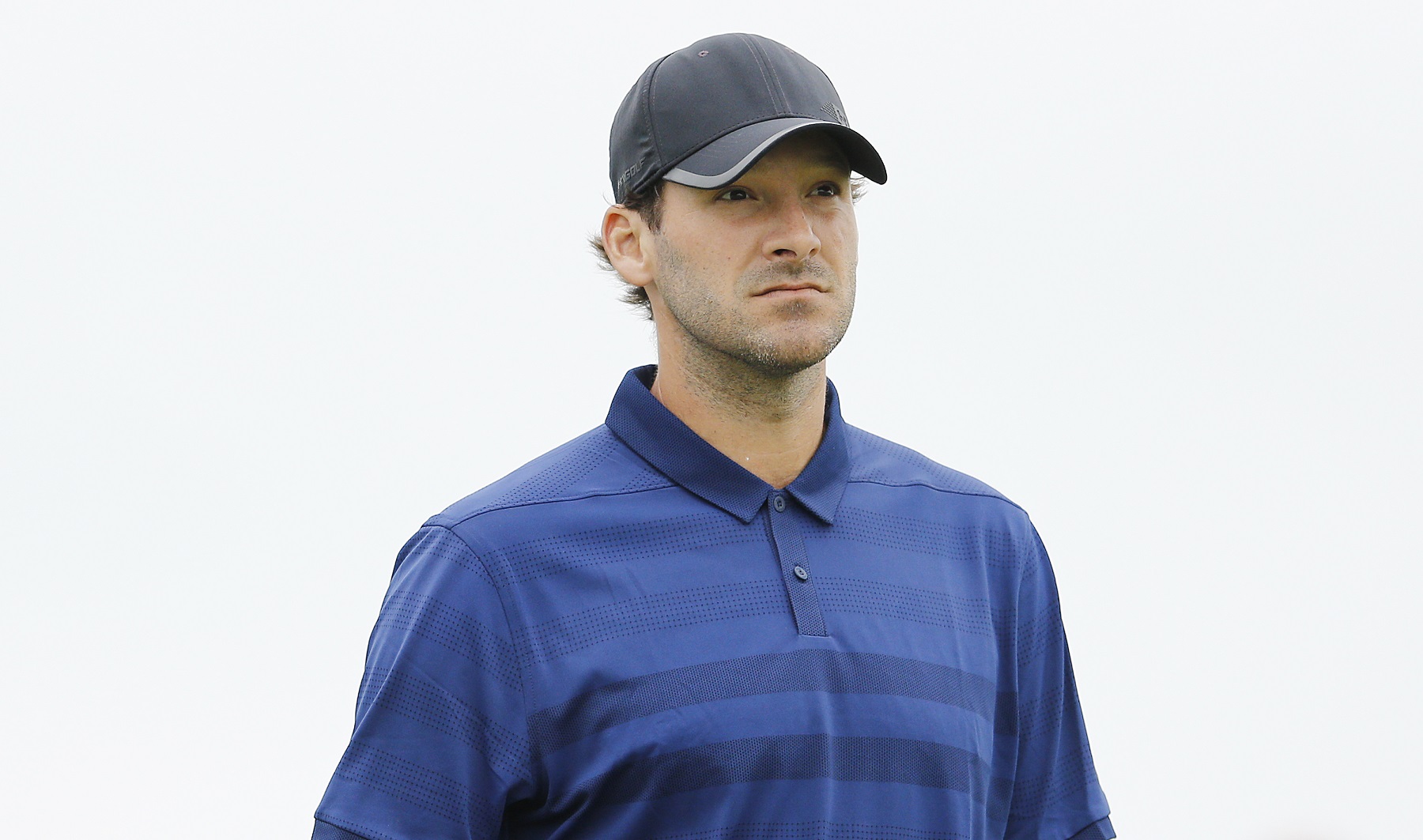 CBS Is Paying Tony Romo More Than 4 NFL Teams Are Paying Any of Their Players
CBS is paying top game analyst Tony Romo more money in 2020 than four NFL teams are paying any of their players.
The recent contract extensions for Deshaun Watson and Patrick Mahomes confirm that elite athletes can make a very comfortable living playing football. Meanwhile, Tony Romo is living proof that it's also possible to make impressive money by talking about football.
Romo, who retired from the Dallas Cowboys after the 2016 season, made news earlier this year with a contract extension of his own to continue as a CBS football commentator. The size of his new deal was surprising when revealed at the end of February. It's even more stunning now in a comparison with current player salaries.
CBS paid a huge premium to keep Tony Romo
Looking to beef up the profile of Monday Night Football earlier this year, ESPN reportedly considered making a run at luring Tony Romo from CBS. Romo became an overnight sensation after stepping into the booth alongside Jim Nantz in 2017 while broadcasting the network's top game each Sunday.
Fearing losing Romo, CBS offered retired quarterback Peyton Manning as much as $12 million a year, according to the New York Post.  When network executives couldn't get a quick response from Manning, they went all-in on Romo. Pre-empting what sources believed was an ESPN decision to offer Romo $140 million over 10 years, CBS convinced Romo to stay by giving him significantly more.
Romo reportedly will average $17.5, with various perks pushing the value to $180 million over 10 years. To put that in perspective, Romo earned a total of $127 million in 14 seasons playing for the Dallas Cowboys.
The New York Post report at the time said that Troy Aikman, another former Cowboys quarterback, is believed to make between $6.5 million and $7.5 million as the No. 1 analyst on Fox's NFL games.
The size of the contract did not go over well with some
With a salary cap of approximately $200 million apiece, the 32 NFL teams will pay their players a combined $6 billion this season to set a record for an American sports league.
Leading the way in salary this season are Seattle Seahawks quarterback Russell Wilson at $53 million and Los Angeles Chargers defensive end Joey Bosa at $43 million, according to Spotrac.com. Rounding out the top five are quarterbacks Kirk Cousins of the Minnesota Vikings ($40 million), Carson Wentz of the Philadelphia Eagles ($39,383,000), and Ryan Tannehill of the Tennessee Titans ($37.5 million).
In all, 46 NFL players will make more this season than the $18 million annual average that CBS is paying Tony Romo to serve as an analyst. That doesn't sit well with some, and New Orleans Saints receiver Michael Thomas was one of those who spoke out after hearing the reports on Romo's new deal.
"Thank you that's why we shouldn't sign the new CBA agreement no way the announcer should be making more then 90% of the players," Thomas wrote on Twitter.
Four NFL teams aren't paying anyone as much as Tony Romo makes
The average of $18 million a year that CBS is paying Tony Romo dwarfs what any other NFL announcer makes. In fact, there's an interesting comparison between Romo and NFL players.
Based on the Spotrac.com data, Romo will be making more money than anyone on the rosters of four NFL teams in the 2020 season. Those teams and their highest-paid players are:
Baltimore Ravens: Linebacker Matt Judon, $16,808,000.
Jacksonville Jaguars: Linebacker Joe Schobert, $15 million.
New England Patriots: Guard Joe Thuney, $14,871,000.
New York Jets: Running back Le'Veon Bell, $13,468,750.