CC Sabathia Eviscerates Tony La Russa in Profanity-Laced Rant: 'He Shouldn't Be F***ing Managing That Team'
The Chicago White Sox are atop the MLB standings with a 26-16 record, but that's not why they've been making headlines over the past week. Manager Tony La Russa came under fire recently after condemning his own player for hitting a home run on a 3-0 count late in a blowout. It now seems as if La Russa is losing his own locker room, and former MLB pitcher CC Sabathia believes he should lose it for good.
Sabathia spoke bluntly about the White Sox situation on his podcast, and he didn't hold anything back in a profanity-laced rant.
Tony La Russa ridiculously called out his own player for hitting a home run
All the controversy started earlier this week when White Sox rookie Yermin Mercedes blasted a solo home run off Twins position player Willians Astudillo on a 3-0 count in the ninth inning of a 16-4 romp. Now, depending on your view of baseball's unwritten rules, Mercedes swinging for the fences on a 3-0 count could be considered unsportsmanlike. But what is he supposed to do? Refuse to swing and wait for Astudillo to strike him out?
The following day, Twins pitcher Tyler Duffey threw a clearly intentional pitch behind Mercedes as retaliation for the homer. OK, fine. Unwritten rule for unwritten rule. Let's all just move past this overblown situation.
But La Russa stoked the fire with some puzzling comments after the incident.
"I wasn't that suspicious," La Russa told reporters when asked whether he thought the pitch was intentional. "I'm suspicious when someone throws at someone's head. I didn't have a problem with how the Twins handled that."
CC Sabathia eviscerates La Russa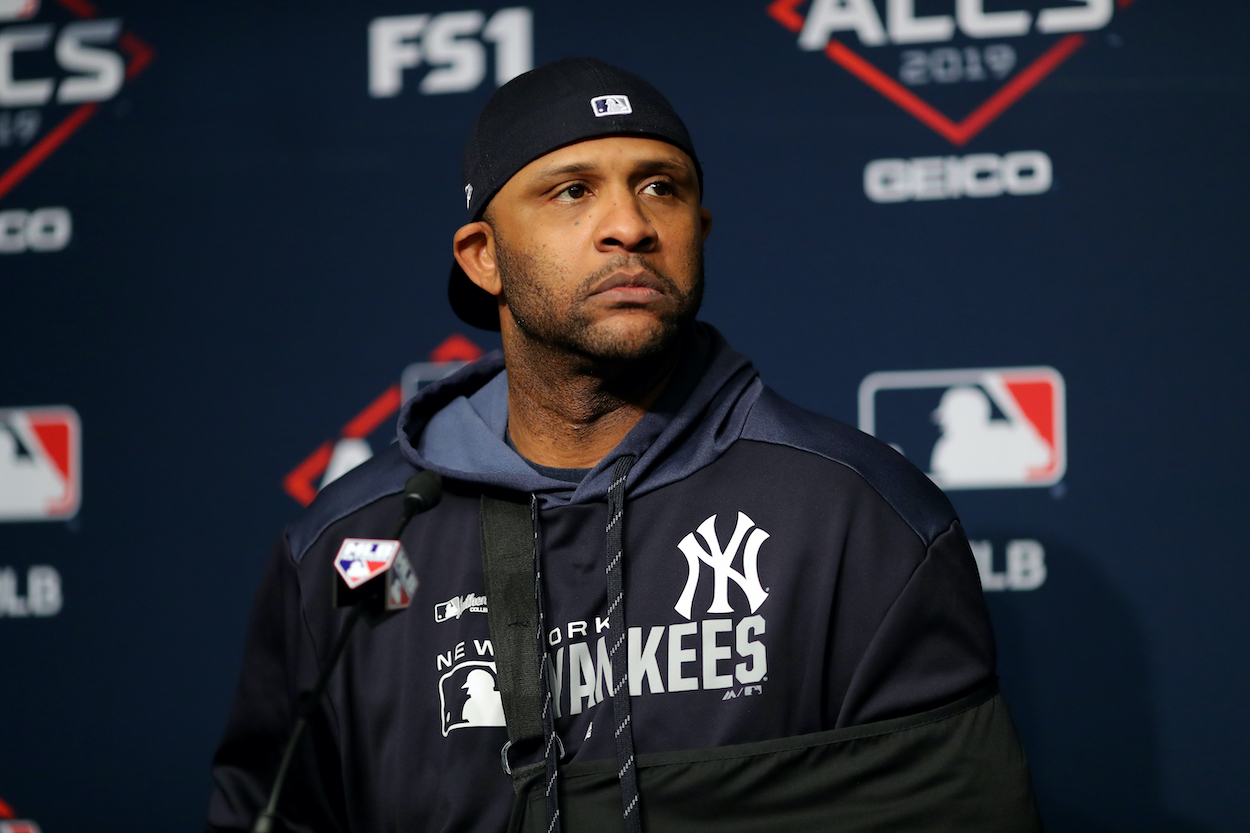 Many were quick to come to Mercedes' defense and bash La Russa for his critical comments, but none have been stronger in their condemnation than Sabathia. The former MLB left-hander went off on the White Sox manager on the most recent episode of his R2C2 podcast.
"That's just f***ing stupid," Sabathia said. "It's stupid period, I'm sorry. The s*** is terrible. He shouldn't be f***ing managing that team, and if you're not going to step up and have your player's back, what's the point of being the f***ing manager of the White Sox? S*** is stupid as f***, sorry."
Sheesh. Tell us how you really feel, CC.
Sabathia calls for La Russa's job
During the same rant, Sabathia exclaimed that La Russa is too old and out of touch with today's MLB. Sabathia said the 76-year-old shouldn't have ever been hired and that the team would be better off without him.
"He's just so out of touch with the game and most people are," he said. "I sit here and watch Christopher Russo on MLB Network. He's out of touch with the game. Like Tony La Russa is out of touch with the game. He should not be managing one of the best teams in the American League, period.
"The fact that Tim Anderson, who is basically the captain of their team, had to go on Instagram and step up for his teammate, like, 'Yeah, the game wasn't over. If you're going to put a f***ing position player in there to pitch, guess what? If he's going to lob s*** over the plate, we going to f***ing tee off.' Put a 10-run rule up there. If ya'll don't want to see people get embarrassed and you don't want to see position players pitch and people swing on 3-0 counts and all that s***, then make it a 10-run rule so the f***ing game would be over and you don't have these stupid-ass unwritten rules."
It would be an unprecedented move to fire the manager of the best team in baseball, but that's just what it might come to for the White Sox this season.