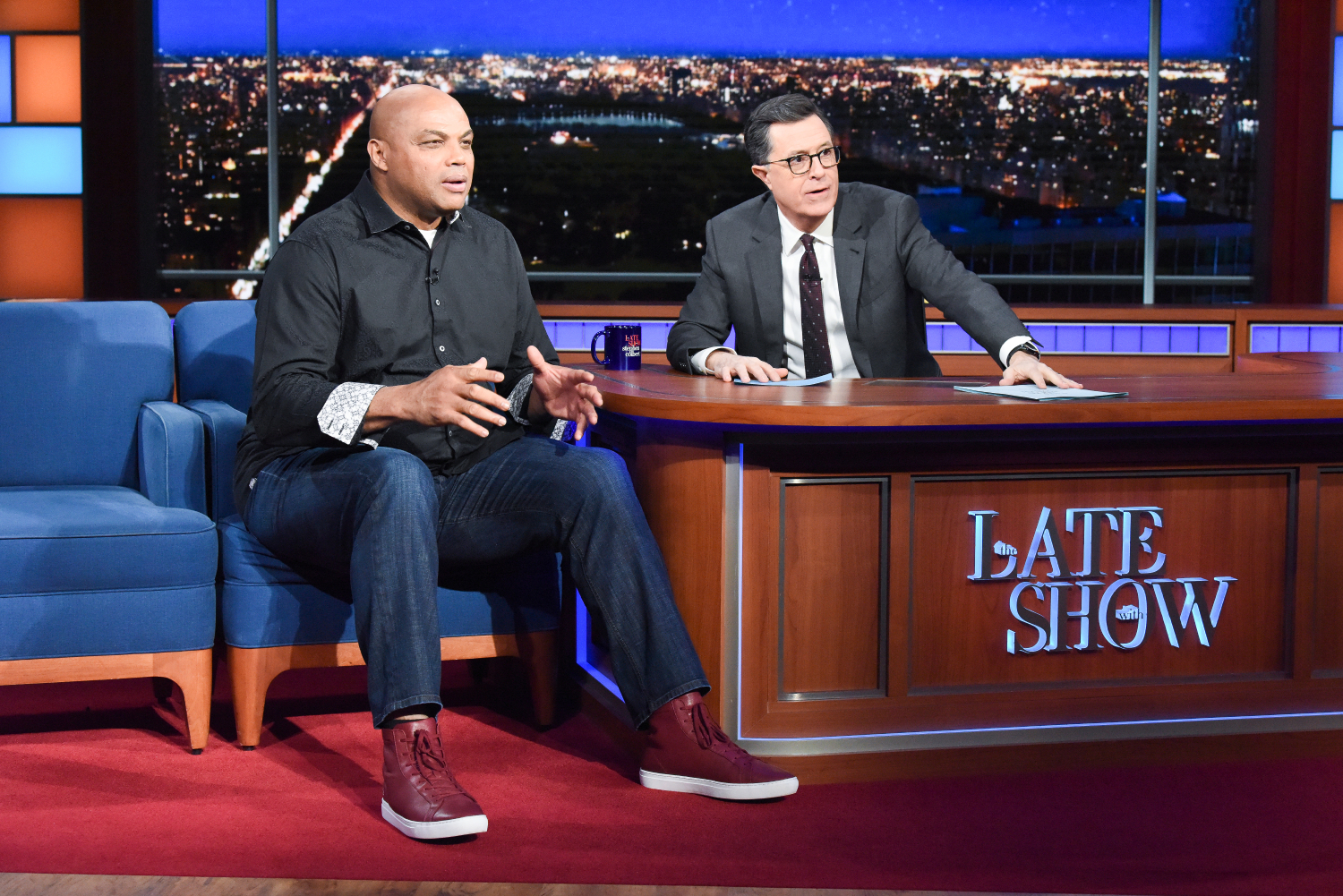 Charles Barkley Admits Struggling to Realize Why Pro Athletes Are Important
NBA Hall of Famer and current basketball analyst Charles Barkley admits to struggling to realize who pro athletes are so important.
Charles Barkley has always been outspoken. The former NBA player and current television analyst drew some attention Thursday night for his honesty regarding players kneeling for the anthem. It wasn't an earth-shattering take, but it still made its way through social media. Even Barkley once said he struggles to understand why professional athletes and their opinions are such a big deal.
Charles Barkley's basketball career
Charles Barkley played his college basketball at Auburn and was a first-round selection in the 1984 NBA draft. The Philadelphia 76ers took the 6-foot-6, 252-pound Barkley with the fifth overall pick. Known as The Round Mound of Rebound for his plumb figure and his tenacious rebounding, Barkley made an immediate impact in the NBA.
In his rookie season, Barkley played in all 82 games and averaged 14 points and 8.6 rebounds per game. After that first season, Barkley averaged double digits in rebounds in each year of his career, including a league-leading 14.6 in his third season. His scoring average also ballooned and reached a peak of 28.3 points per game in his fourth year.
Barkley's third season of 23 points and 14.3 rebounds per game began a streak of 11 straight NBA All-Star Games for him. In June of 1992, he was traded to the Phoenix Suns and was named the league's MVP in his first season in Phoenix. He played four seasons there before getting traded to the Houston Rockets. He finished his career by averaging 22.1 points and 11.7 rebounds per game. Barkley was inducted into the Naismith Memorial Basketball Hall of Fame in 2006.
Barkley's comment Thursday night
After more than four months, the NBA resumed its season Thursday night. When it returned to action, the arena was littered with social justice messages. Players wore messages on the back of their jerseys. The court screamed Black Lives Matter down the sideline. Players took a knee in unity during the national anthem and Charles Barkley made one seemingly harmless comment that managed to rattle a few on social media.
"The national anthem means different things to different people," Barkley said on TNT's pregame show. "I'm glad these guys are all unified, but if people don't kneel, they're not a bad person. I want to make that perfectly clear." He went on to say that no one should be "vilified" for standing. 
The message seemed pretty straightforward. You're not a bad person if you kneel or if you stand. While many agreed with Barkley, his comment still managed to bother some. One Twitter commenter said, "Charles Barkley does not speak for black people – he speaks for his white golf buddies who he doesn't want to disappoint. He's more worried about white men view him than how black women do. He spent years tap dancing on TV and now he's a black leader – says who?" Another Twitter commenter simply said Barkley needs to "shut the f— up."
Barkley said he just 'played basketball'
Charles Barkley has always said what's on his mind. He never understood why people get so worked up about what he says. In his eyes, he's not important enough to make a difference. He said there are many other people who mean much more in the world than a guy who "played basketball."
"There's five important jobs in the world, in my opinion," Barkley said in a 2016 interview with Graham Bensinger. "Teacher, fireman, policeman, doctor, and somebody who is in the armed service. Those are selfless, honorable people. I played basketball. I don't take myself that serious. You play a silly game – it's a great game – I love basketball. Basketball has given me every single thing in my life."
Barkley said he knows people look up to him but struggles to grasp it. "I've had five people who wanted to meet me before they die," he said. "Little kids with the Make-a-Wish. I gotta tell you something. It's one of the most humbling, sad, happy, terrific things that you can go through. Your emotions are all over the place. It's really cool and it's really sad. Your emotions are jumping all over the place."