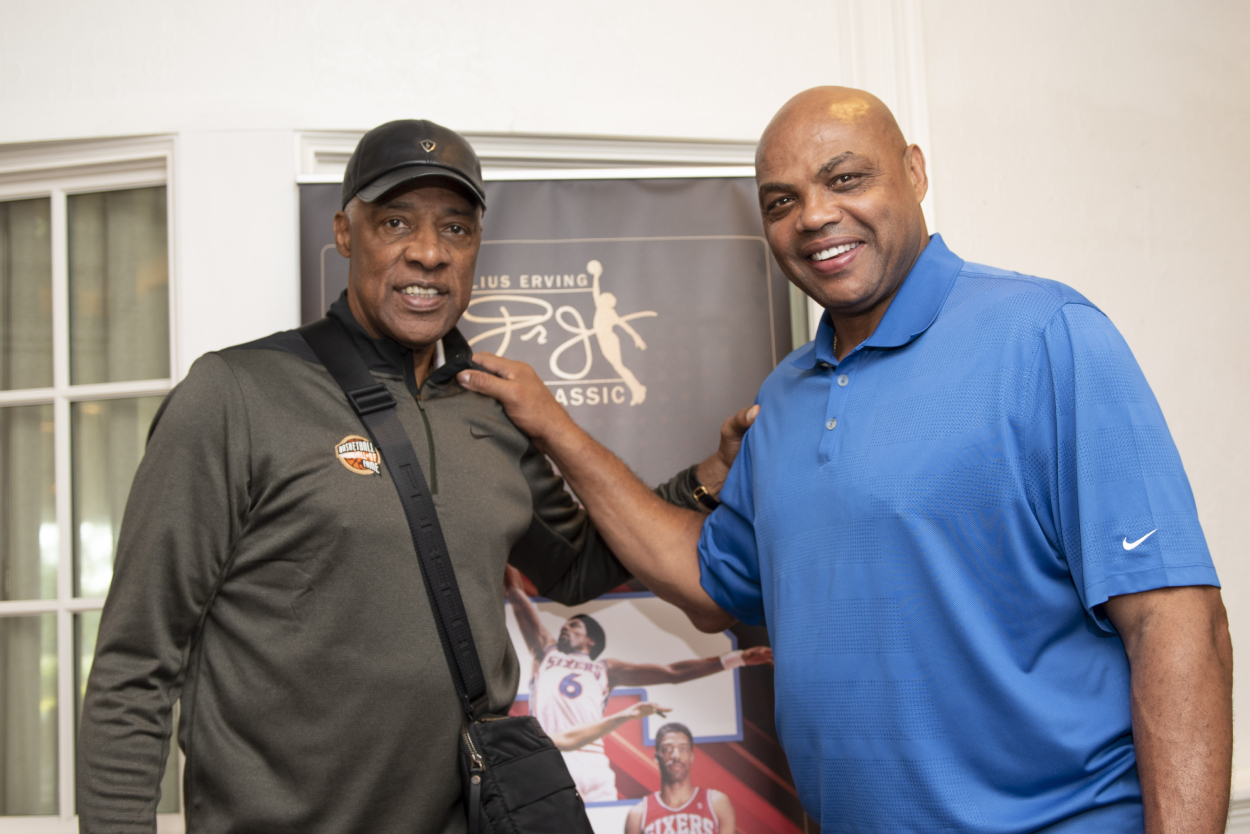 Charles Barkley and Julius Erving Had Entirely Different Responses When Sixers Owner Harold Katz Blasted the Team After a Win
Charles Barkley and Julius Erving had entirely different responses when the team was blasted by owner Harold Katz after a win in 1985.
Charles Barkley and Julius Erving are two of the biggest stars ever to suit up for the Philadelphia 76ers. The two had a lot in common on the basketball court. Off it, however, they couldn't be more different. That became quite clear early in the 1985-86 season when Sixers owner Harold Katz blasted his team after a victory over the Golden State Warriors.
Charles Barkley and Julius Erving were Philadelphia 76ers icons in their own different way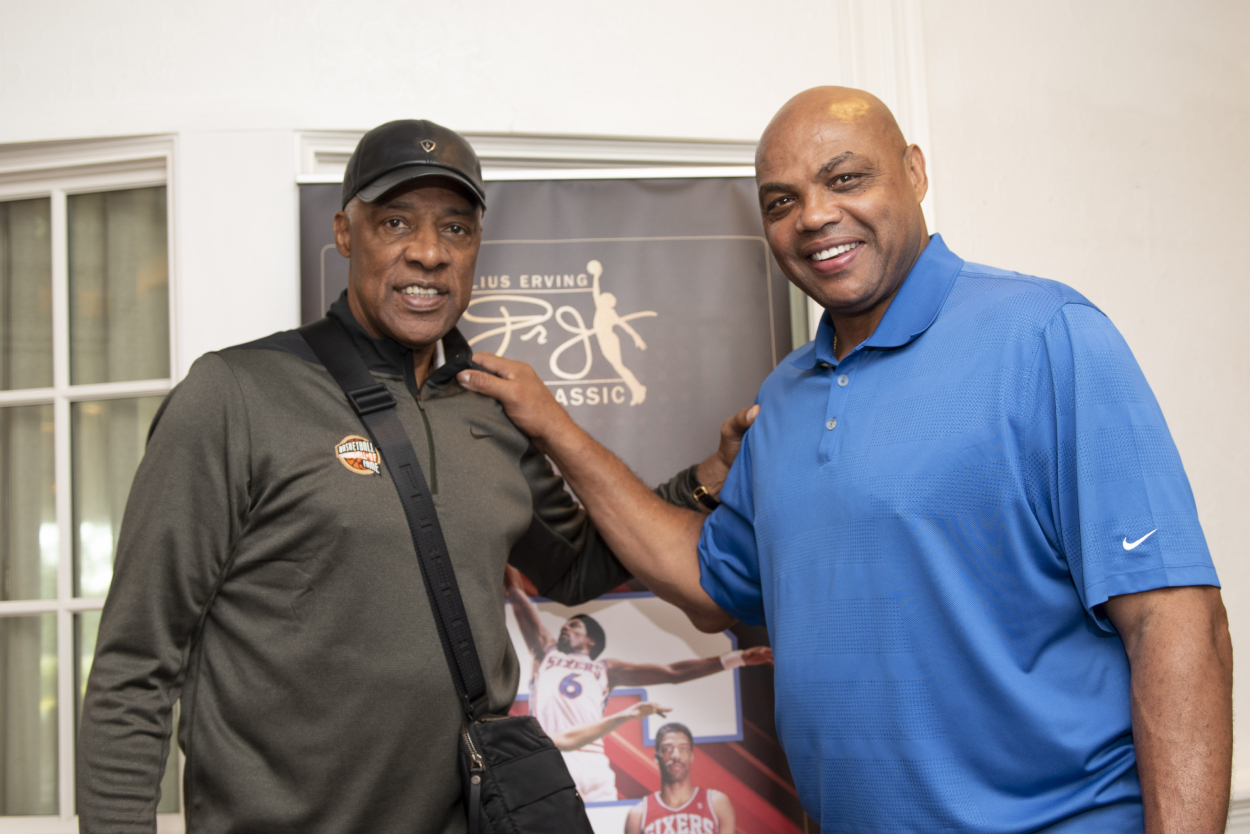 Erving, known as Dr. J, began his 76ers career during the 1976-77 season after coming over from the ABA and leading the league in scoring in three of his five years there. During his five ABA seasons and his 11 years with the Sixers, Erving was an all-star.
Erving was the quiet captain in Philadelphia. He took charge on the court, averaging 22.0 points and 6.7 rebounds in his Philly career. He guided his teams to the playoffs in each year of his career. Erving earned an NBA championship when he led the Sixers to a sweep of the Los Angeles Lakers in the 1983 NBA Finals.
Like Erving, Barkley enjoyed much on-court success in Philadelphia. Although he never won an NBA title, he put up 23.3 points and 11.6 rebounds during his eight seasons with the Sixers. He and Maurice Cheeks took over as co-captains when Erving retired.
Unlike Erving, Barkley did a lot of talking — on and off the court. Sometimes that got him in trouble, but it never bothered the fifth overall pick in the 1984 NBA Draft. Barkley was his own man. So was Erving, but they were two different types of leaders.
Sixers owner Harold Katz blasted the team after an early-season win in 1985
When the 76ers defeated the Warriors in November 1985 to improve to 6-5, Katz blasted the team after blowing a 13-point lead in the fourth quarter. Philadelphia held a 99-86 lead in the fourth quarter and had to scramble to preserve the victory. When it was over, Katz didn't hold back his thoughts.
"If they can be happy with themselves, they're only fooling themselves," said Katz after the game, according to United Press International. "This was a real tainted victory.
"I don't like what I see. We're playing slow-motion basketball. We're not pressing.
Katz said he wasn't blaming head coach Matt Goukas. It was the players who made him unhappy.
"I'm not saying it's Matty's fault," Katz said. "I'm just not happy with the team. They know it. They'll hear from me. I'm not sure when."
Charles Barkley and Julius Erving had completely different responses to Katz's comments
Erving was still the captain of the Sixers in the 1985-86 season. Barkley was just beginning his second season in the NBA. When it came to responding to Katz's comments, they both took a different approach.
Erving was diplomatic.
"He owns the team, and he has the right to say what he wants," Erving said, according to UPI. "Harold's a very emotional person. He's into every game he watches, and he has things he wants to see. Obviously, tonight was not one of the things he wanted to see."
Barkley, in typical Barkley fashion, wasn't quite as diplomatic.
"Why doesn't he coach the team?" he said. "We don't need people to tell us we're playing bad. We know we're playing bad and we need support more than anything. It seems like everyone is cutting us up. It's like spitting on a man when he's down."
Erving and Barkley were two of a kind on the court but not so much off it.