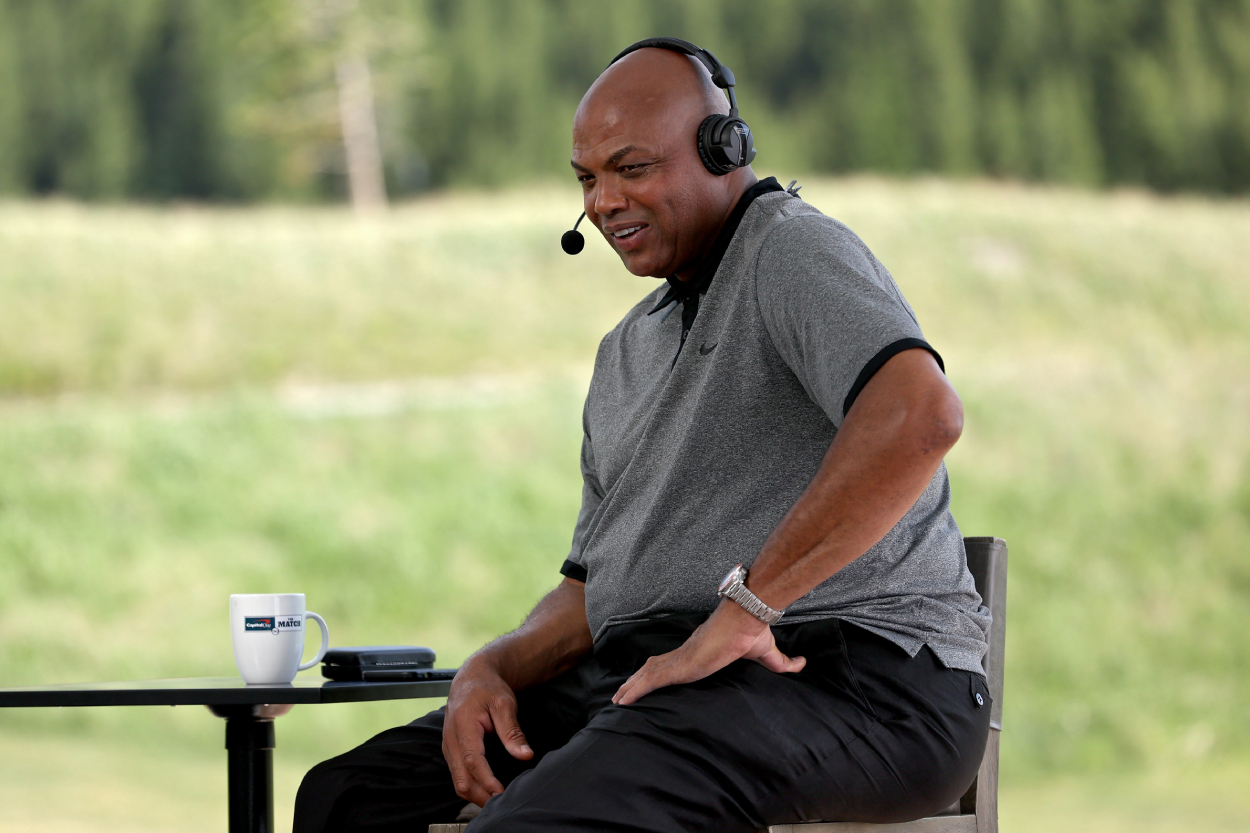 Charles Barkley, Once Basketball's Version of Will Smith, Weighs in on Oscars Debacle
Charles Barkley has grown up a lot since in NBA playing days.
Charles Barkley admits he's done some dumb things in his life. No, he didn't walk on stage and hit the host of the Oscars with millions of people watching. His antics have come on a smaller stage.
During a recent appearance on the Dan Patrick Show, Barkley and Patrick spoke briefly on the infamous incident last weekend when Will Smith didn't take kindly to a joke about his wife made by Chris Rock, the host of the awards ceremony. Barkley said Smith is "one hundred percent wrong" for his actions.
Barkley knows. He may not have decked someone in front of a national TV audience before, but he's had his share of Smith-like moments.
Charles Barkley had his share of moments on and off the basketball court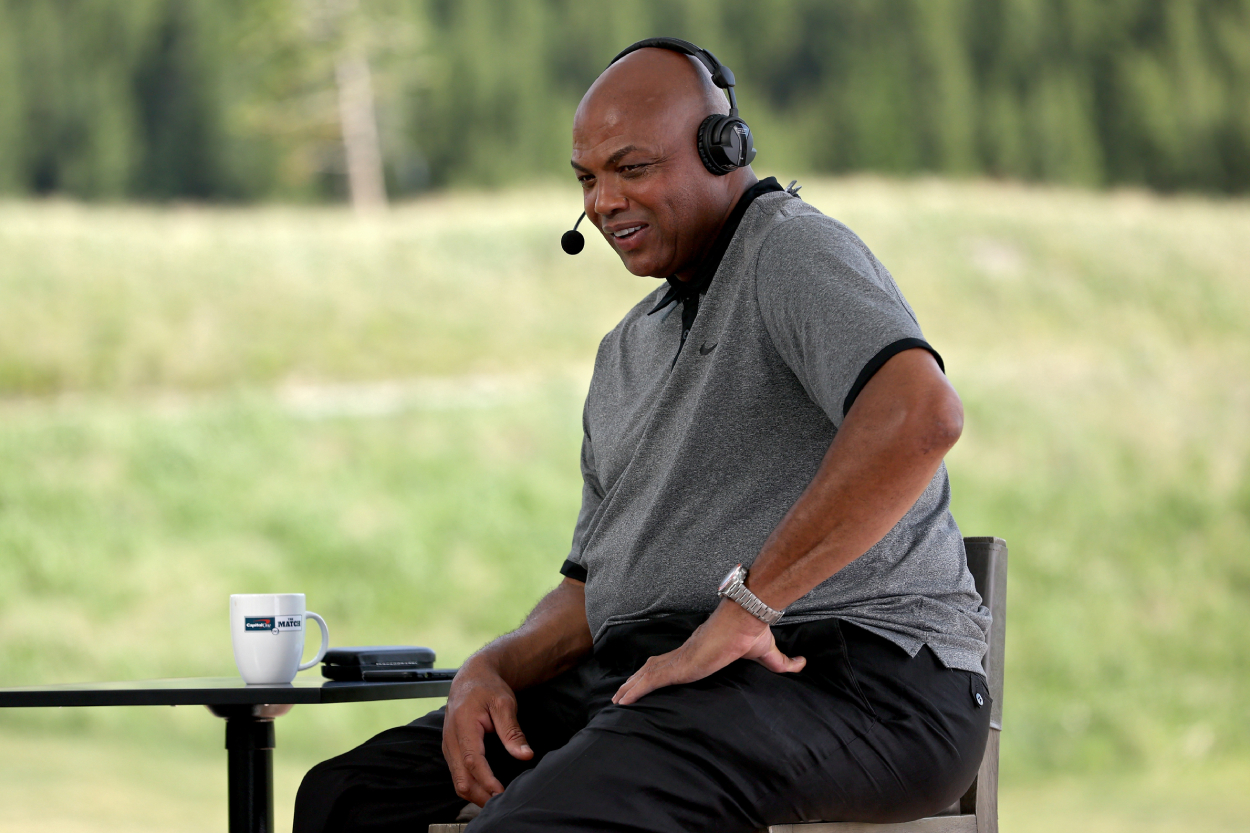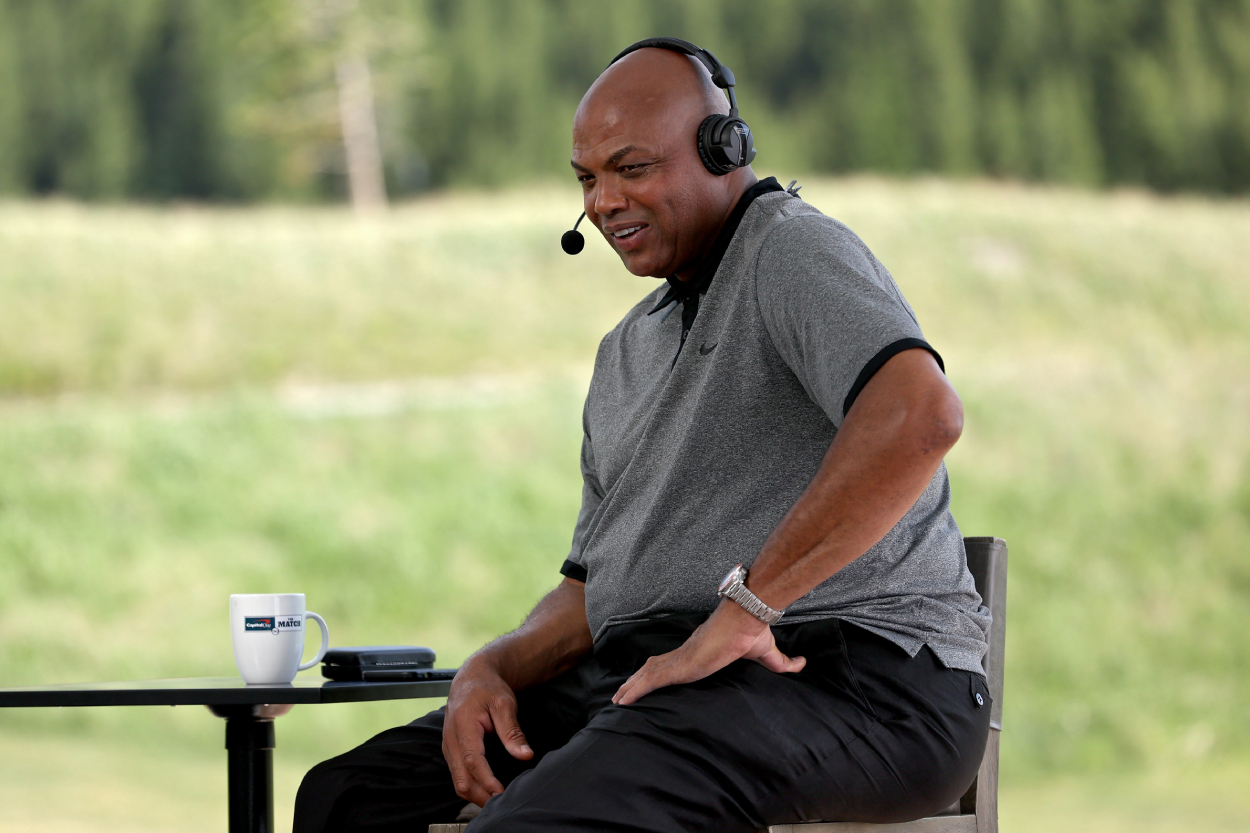 Along with his basketball ability, Barkley is famous for uttering "I am not a role model" during a Nike commercial that aired in 1993.
"I am not a role model," he said in the controversial ad. "I'm not paid to be a role model. I'm paid to wreak havoc on the basketball court. Parents should be role models. Just because I dunk a basketball doesn't mean I should raise your kids."
Whether he's right or wrong, kids do look up to professional athletes. Barkley was an 11-time NBA All-Star and has a home in the Naismith Memorial Basketball Hall of Fame. He's also had some troubling incidents on and off the basketball court.
In 1991, Barkley was ejected in a game against the New Jersey Nets when he spat on a young girl. A fan had been allegedly heckling Barkley with racist comments, Barkley inadvertently spat on the young girl sitting near him. There were other off-the-court incidents, including a time when he was arrested for punching a man after a game with the Milwaukee Bucks, according to The New York Post.
Barkley told Patrick he has been arrested "four or five times."
Charles Barkley said Will Smith was wrong, just like he was
When Barkley came on the Dan Patrick Show as a guest this week, Patrick jokingly said Barkley would have to host the Oscars next year so there wouldn't be any problems with anyone rushing the stage.
"That would be a lot of pressure, brother, to handle that situation," Barkley said. "Listen, I love Chris Rock. I love Will Smith. Will was 100 percent wrong. Let's just leave it right there. I don't want to pile on. I love Chris Rick and I love will Smith, but Will Smith was 100 percent wrong. that's it."
Patrick then brought up Barkley's playing days.
"But you've had moments where somebody has said something when you played," he said.
"Yeah, and I was wrong," Barkley quipped. "I think I've been arrested four or five times for punching people. I was wrong. It's all right to admit you're wrong, Dan. I was wrong. Seriously, I think I've been arrested four or five times. I can't remember off the top of my head, and I was wrong when I did it.
"It was an overreaction. Part of our job is to get heckled, and people say stupid stuff to you. At the time, I was 25, 26, and I was an idiot for overreacting. Unless somebody physically comes at you, grow up."
Barkley said turning the cheek is the best option
Barkley has grown up a lot since his playing days. He's still as outspoken as they come. He'll tell it like it is, no matter the situation.
Barkley knows athletes and celebrities are targets. He's just learned how to deal with things better as he's gotten older.
Patrick said it must be tough for athletes and celebrities to bite their tongues when hecklers go at them. He said he has sat courtside at games and hears what's going on.
"Listen, unless they get personal, you just turn the other cheek," Barkley said. "Most of the fans are great. I've said this to you before. Ninety percent of the fans are great. Ten percent of them are just jackasses who are jealous and just mad at you because you're successful, but you've got to turn the other cheek."