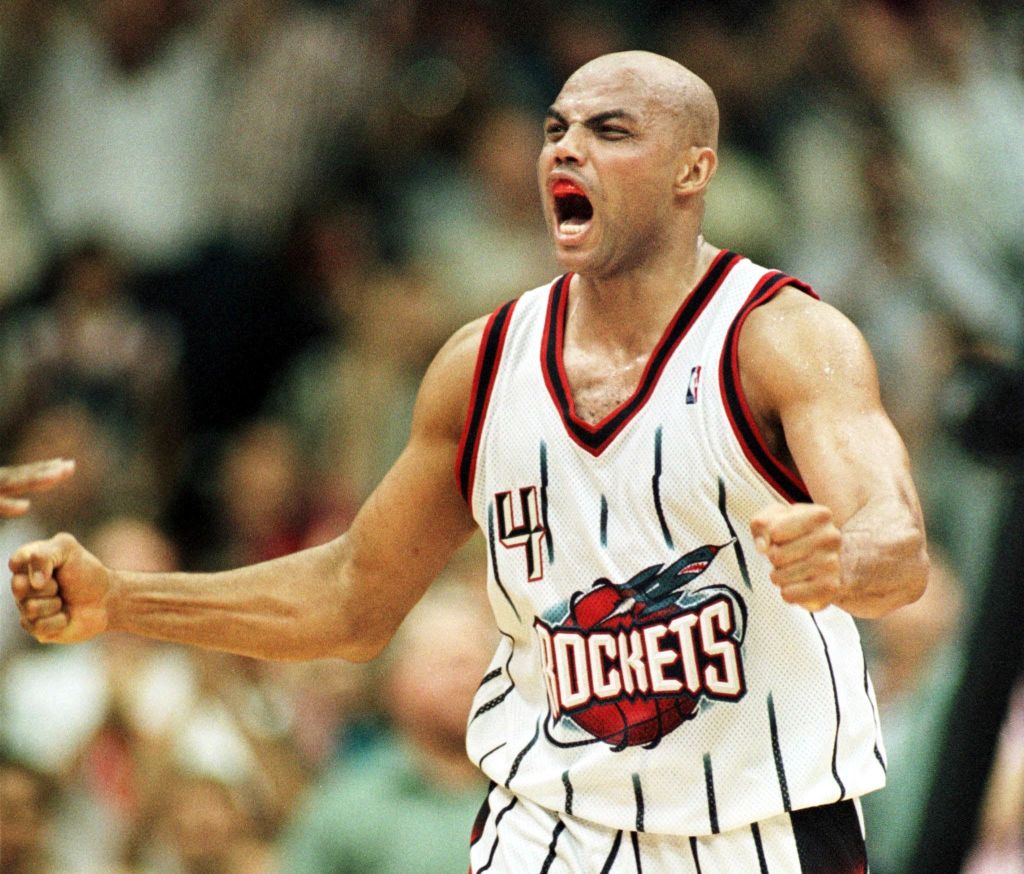 Charles Barkley Once Got Arrested After Imitating 'The Karate Kid' In a Street Fight
Charles Barkley is far from conventional, but imitating the 'Karate Kid' in a street fight takes things to a whole new level.
While he hasn't played an NBA game since the 1999-2000 season, Charles Barkley is still a major figure in the basketball landscape. During his prime, the forward was an elite rebounder and scoring threat; these days, he's showing off a different skillset on TNT. Sir Charles, however, still found himself in trouble from time to time.
One of those instances came in 1991, when a group of weightlifters challenged the Round Mound of Rebound to a fight. Barkley refused to back down; instead, he imitated The Karate Kid and ended up spending the night in jail.
Charles Barkley's NBA career
While Charles Barkley may have found his calling as a media member, he was an incredibly talented player on the court.
After bursting onto the scene during the Alabama state high school basketball playoffs, Barkley headed to Auburn. While he was small for a center, Sir Charles immediately made an impact; he averaged 14.1 points, 9.6 rebounds, and 1.7 blocks per game and, as a junior, helped the Tigers reach the NCAA Tournament for the first time in program history.
Barkley entered the 1984 NBA draft and went fifth overall to the Philadelphia 76ers. He earned a spot on the NBA All-Rookie Team, and would only continue to improve from there.
While there were some notable episodes—including a fight with Bill Lambier and an infamous spitting incident—Barkley managed to put together an impressive career. He never won a championship, but Sir Charles averaged 22.1 points, 11.7 rebounds, and 3.9 assists per outing over his 16-year Hall of Fame career.
An eventful night in Milwaukee
In December 1991, the Philadelphia 76ers headed to Milwaukee for a game against the Bucks. Charles Barkley, however, would make news away from the basketball court.
According to a newspaper report from the time, "Barkley and a female friend were leaving a downtown tavern when [local student James] McCarthy called out to him, 'Charles, I hear you're one of the baddest dudes in the NBA."
"McCarthy and three of McCarthy's companions then approached him," the article continued, "and McCarthy raised his fist saying, 'You're so tough on the court. Show me how tough you are."
Barkley punched McCarthy before nearby bouncers broke up the fight. The forward then returned to his hotel, where he was arrested; the forward was charged with battery and spent the night in jail before posting bail the next morning.
Faced with a fight, Charles Barkley channeled his inner 'Karate Kid'
While the AP report from 1991 may give us an idea of what happened that night, it's a bit dry. Thankfully Charles Barkley shared his more colorful side of the story.
"That was the night I got arrested and did my 'Karate Kid' impersonation," Barley explained during the 2019 Eastern Conference Finals in Milwaukee. "I took all my clothes off because I had these three guys who were trying to beat me up."
"I wanted them to think I was crazy. I remembered the 'Karate Kid' — these three weightlifters come up on me. And I had to take my clothes off. I thought they were gonna think I was crazy because it was snowing too. So, I thought they were gonna think I was crazy and leave me alone," Sir Charles continued. "But this one guy kept standing right in front of me. And I said 'wipe on, wipe off!' And two guys backed off but one fool's standing right there. And I hit his ass as hard as I could. I broke his nose."
Whether you're on the basketball court or the street, one thing is clear: don't mess with Sir Charles.