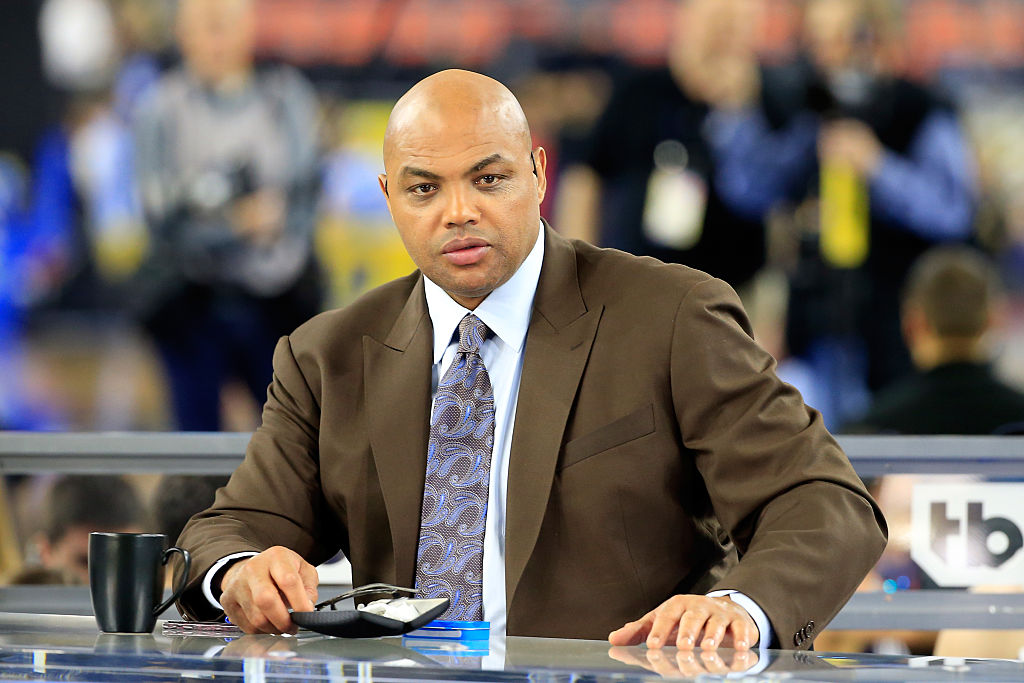 Some Charles Barkley Quotes to Enjoy While the NBA is on Break
NBA analyst and retired Hall of Fame player Charles Barkley has been a combination of funny, insightful and controversial on the air.
It's time to acknowledge one of the guilty pleasures of basketball fans: Yes, they miss watching NBA stars like LeBron James, Zion Williamson, and Giannis Antetokounmpo while the season is suspended during the coronavirus pandemic. But what they really miss is Charles Barkley.
The NBA regular season consists of 1,230 games, but the "NBA on TNT" has only four commentators — and Barkley is the one fans tune in to hear. He's generally insightful regarding what's happening on the court, sometimes controversial and almost always funny.
To that end, we offer some of the more memorable Charles Barkley quotes.
Charles Barkley has no NBA sacred cows to worry about
NBA analyst Charles Barkley has a running feud going with Draymond Green of the Golden State Warriors. Most recently, Barkley skewered Green for his contributions on the court by saying he could only be counted on for "his normal triple-single."
The crack blew up social media and became a common put-down heard from playgrounds to college arenas. And everyone recognized it to be a Barkley-ism. Green returned fire at Barkley, but the retired Naismith Hall of Fame player wasn't bothered. After all, this the man who once dismissed an insult by saying, "My initial response was to sue her for defamation of character. But then I realized that I had no character."
And then there was this assessment of the basketball landscape:
"If you go out with a girl and they say she has a great personality, she's ugly. If they tell you a guy works hard, he can't play a lick. Same thing."

Charles Barkley
Charles Barkley recalls his days as a student-athlete
"NBA on TNT" host Ernie Johnson was making small talk on the air with Charles Barkley and gave props to Auburn University as a strong academic institution that required students to work hard in the classroom.
Replied Barkley: "Twenty points and 10 rebounds will get you through, also."
When asked if he graduated from Auburn, he said, "No, but I have a couple people working for me who did."
And as for the rigors associated with remaining academically eligible?
"All I know is, as long as I led the Southeastern Conference in scoring, my grades would be fine."

Charles Barkley
Sir Charles tackles societal issues and more
Charles Barkley has said more than a few controversial things as both a player and TV analyst. One of his first observations to stir debate came in the early 1990s when he announced in a commercial, "I'm not a role model. … Just because I dunk a basketball doesn't mean I should raise your kids."
The remark initially earned him a rebuke from many directions. Politicians, parents, and columnists took him to task for abdicating responsibility. Over the course of time, however, some of the discussion did swing back in Barkley's favor as observers asked whether families needed to take greater accountability for their children.
Three more Barkley perspectives:
On the Enron scandal investigation: "Almost all those politicians took money from Enron, and there they are holding hearings. That's like O.J. Simpson getting in the Rae Carruth jury pool."
On his support of the Republican party: "My family got all over me because they said (George W.) Bush is only for the rich people. Then I reminded them, 'Hey, I'm rich.'"
On race relations: "If I weren't earning $3 million a year to dunk a basketball, most people on the street would run in the other direction if they saw me coming."
A parting thought that sums up why he does what he does
At the risk of stating the obvious, Charles Barkley is paid to analyze basketball for the "NBA on TNT," which often means expressing an opinion.
In a profession with dozens of other retired athletes eager to land that job, milquetoast is not the route to take. "You can talk without saying a thing. I don't ever want to be that type of person."

Charles Barkley