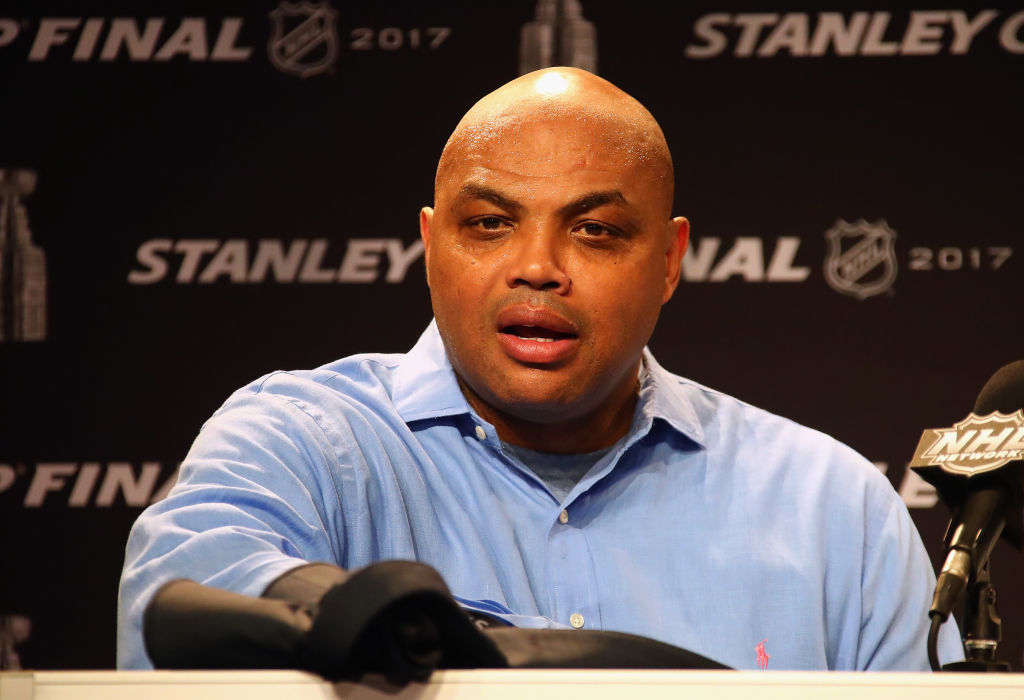 Charles Barkley Reveals Why He'll Sell His 1993 MVP Trophy
Hall of Fame basketball player Charles Barkley has plans to help his hometown and a way to raise money for the project.
Charles Barkley won the NBA Most Valuable Players Award in 1993 while Michael Jordan was still in his prime and leading the Chicago Bulls to a three-peat, so the trophy should certainly hold great meaning to him. But Barkley has found a cause so important to him that he's selling that trophy and other memorabilia to raise money.
Sir Charles wants to remake part of a city
Charles Barkley has announced that he wants to focus on his hometown of Leeds, Alabama. The retired basketball great said there are between 20 and 30 blighted properties that he wants to purchase, rehabilitate, and sell as affordable housing.
"I'm going to build the houses myself and sell them and put the money into a trust for the city to use. Not for the politicians to use."

Charles Barkley
Barkley attended high school in Leeds, which is 20 miles east of Birmingham, and played college basketball in the state at Auburn from 1981-84. Although he now lives in Arizona, he remains committed to Alabama, occasionally suggested he could return to run for office there.
What is Charles Barkley's memorabilia worth?
The 1992 Olympic gold medal earned with the United States basketball "Dream Team" will stay in the family with his daughter. But Charles Barkley is going to let go of much of the other memorabilia now sitting in his grandmother's home through an autograph deal he has with Panini, which sells authenticated items.
Barkley said the estimated value for the MVP trophy is $300,000 or greater. It's not clear how much his 1996 gold medal might be worth.
Barkley made a $1 million donation to Miles College in Fairfield, Alabama, in January to kick off a $100 million campaign by the school. He previously made similar donations to Alabama A&M, Clark Atlanta University, and Morehouse College 
He holds a stake in Redmont Distilling Co., which donates a portion of its proceeds to charity, and Barkley is an investor in a venture capital fund focused on serving as a business incubator in Alabama.
Charles Barkley's career on the court was exemplary  
Charles Barkley was one of the top performers during his Hall of Fame career despite being undersized as a 6-foot-6 power forward for the Philadelphia 76ers, Phoenix Suns, and Houston Rockets.
Barkley averaged at least 14 points a game in all 16 seasons and at least 10 rebounds in each season after his rookie year. He finished with 23,757 points and 12,546 rebounds while averaging a double-double for his career. Despite having to muscle up against taller players in the paint, he shot 54.1% for his career.
Although he never played for an NBA championship team, Barkley earned Olympic gold medals with the U.S. basketball team in Atlanta in 1992 and Barcelona in 1996. Barkley is currently an NBA analyst on TNT, where he frequently makes provocative comments and observations.
He was back in the news over the weekend when Golden State Warriors forward Draymond Green commented on their ongoing feud by announcing he would take Barkley's job.