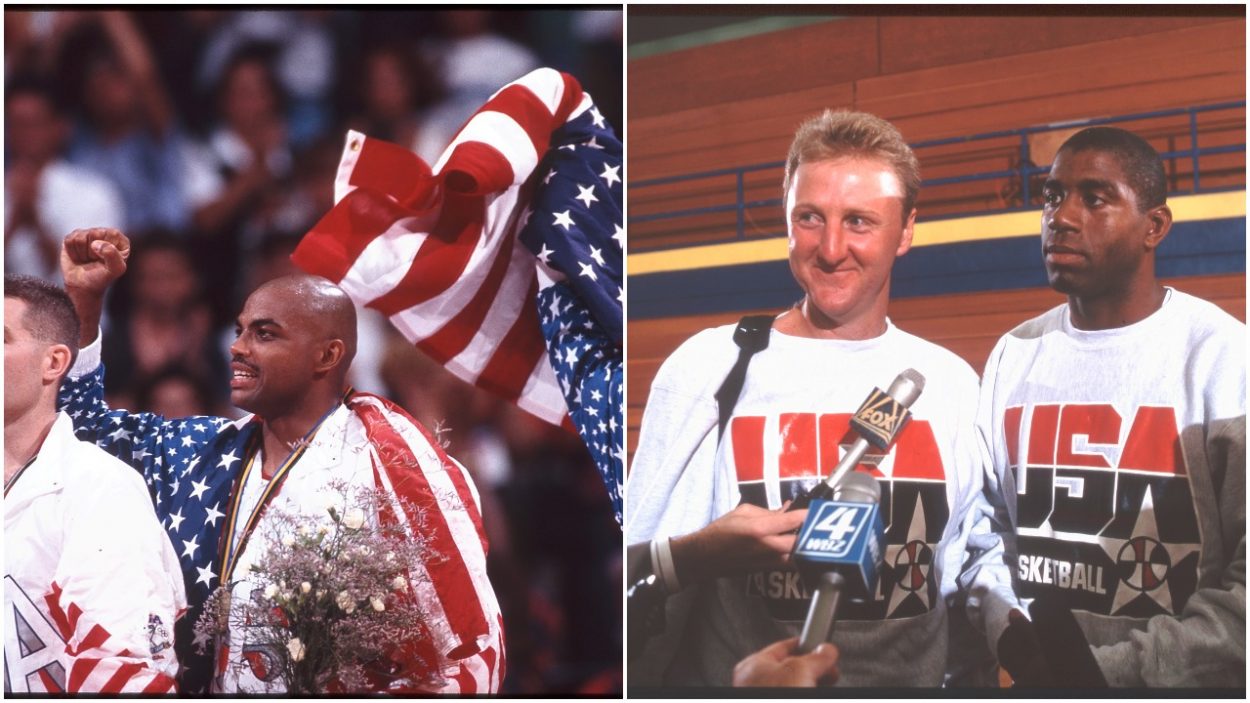 Charles Barkley Instantly Regretted Drinking Beer With Larry Bird and the Dream Team During the 1992 Olympic Games: 'My Head Hurt for Like 2 Days'
Charles Barkley and the rest of the Dream Team engaged in ferocious competition during training camp in Monte Carlo ahead of the 1992 Olympic Games. But they also had free time to spend by the pool, where Barkley quickly learned never to drink beers with Larry Bird. He also had a hilarious mischaracterization of Budweiser.
Charles Barkley not only had the privilege alongside some of the best players in NBA history as a member of the Dream Team. He also had the chance to cultivate friendships with his teammates and enjoy the luxuries of Monte Carlo before the squad began its quest for the gold medal at the 1992 Olympic Games in Barcelona.
However, while Barkley enjoyed all the things Monte Carlo had to offer, he immediately regretted trying to hang with Larry Bird at the bar. Chuck also hilariously overdramatizes the alcohol content in Budweiser beer.
Charles Barkley and the Dream Team held training camp in Monte Carlo before the 1992 OIympic Games
The Dream Team had already won the Tournament of the Americas when they traveled to Monaco for a brief training camp in Monte Carlo. That's when the real competition began.
Dream Team head coach Chuck Daly decided he wanted to play an intrasquad scrimmage to motivate his guys. Charles Barkley and Magic Johnson headlined one team, with Chicago Bulls teammates and back-to-back world champions Michael Jordan and Scottie Pippen among those on the opposing side.
The scrimmage is hailed as the most famous basketball game nobody ever watched, save for a few select cameramen.
Johnson vividly recalled Barkley wanting to assert himself as the best power forward in basketball against the only other guy who could tack up to him in that regard: Karl Malone. Meanwhile, Jordan and Magic were locked in a psychological conflict for the ages, with MJ forcibly claiming his status as the face of the NBA and ripping that title away from Johnson and Larry Bird.
At this point, Bird was ready to hand the league to Jordan. Larry Legend had just finished his NBA career, with the last few seasons proving difficult due to chronic back pain. While Bird remained a notable piece of the Dream Team, he was every bit as keen at enjoying his time off the floor.
Barkley came to learn never to try to keep pace with the Hick from French Lick at the bar.
Barkley couldn't match Larry Bird's drinking chops and hilariously mischaracterized Budweiser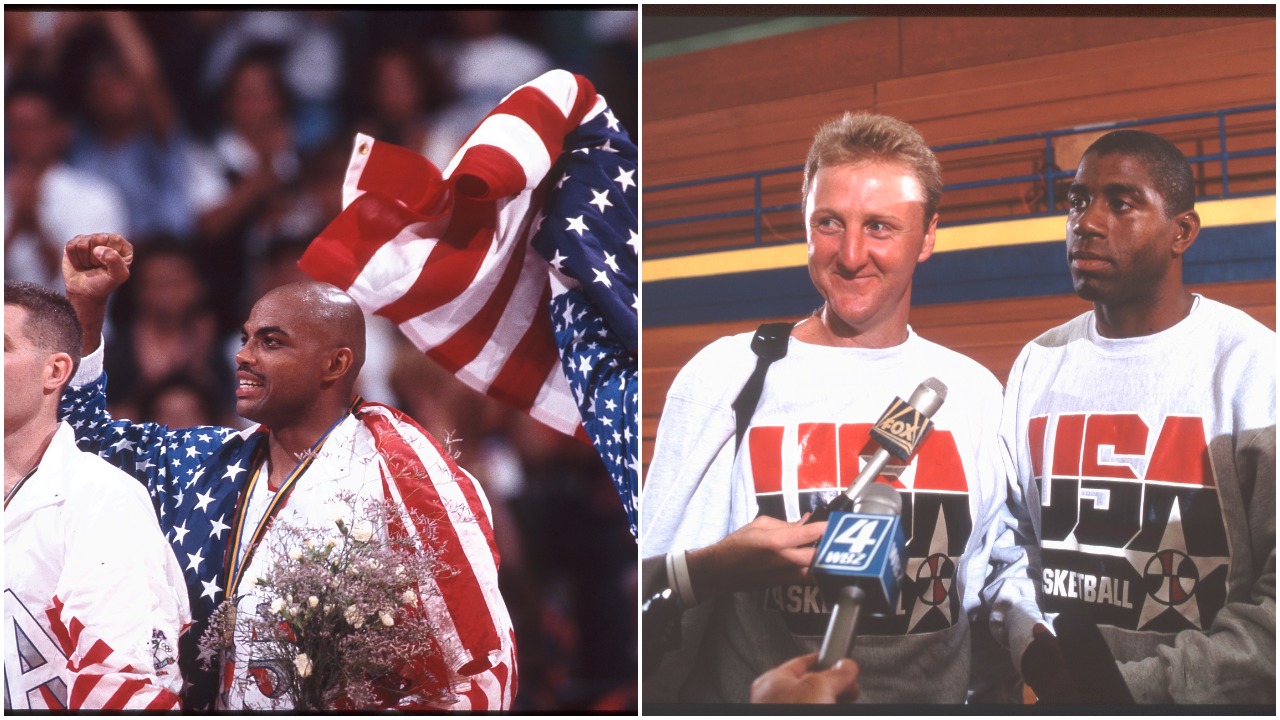 Each member of the Dream Team seemed to have a different takeaway from the time spent in Monte Carlo. For Larry Bird, it was the $7 beer Patrick Ewing bought at the pool.
Bird appreciated the generosity on Ewing's part, though he humorously pointed out the New York Knicks center didn't understand how much beer was since he didn't drink. Larry Legend wasn't going to let that stop him from knocking back a few cold ones, however. His tolerance made an impression on Charles Barkley, who remembered regretting trying to drink with the Boston Celtics great in Monte Carlo.
Barkley said (h/t NBA TV's The Dream Team via YouTube) he was still feeling the effects of drinking with Bird days after. He also had a humorous mischaracterization of Budweiser.
Maybe Chuck's interpretation of the ABV (Alcohol by Volume) explains why his head hurt for two days because, well, it isn't the strongest beer in the world. Far from it, actually. Barkley probably didn't have much of a tolerance. Pretty foolish to try drinking with Larry Bird, in that case.
The Dream Teamers knew how to have fun and enjoy themselves off the court. But Barkley and Co. also buckled down and represented the United States proudly when it came time to do so.
Barkley led Team USA in scoring as the Dream Team romped to the gold medal
Although Michael Jordan, Magic Johnson, and Larry Bird seemingly had a heightened gravitas as generational representatives of the NBA, Charles Barkley had plenty of fanfare in Barcelona. He also had plenty of game.
Barkley led Team USA at 18.0 points per game. He also averaged 4.1 rebounds, 2.4 assists, and 2.6 rebounds, giving the Americans a bit of an edge to complement the artistry of Jordan and Magic.
The Round Mound of Rebound would win another gold at the 1996 Olympic Games in Atlanta. But there's only one Dream Team, and there's only one Larry Bird in terms of beer-drinking, or so Barkley seems to believe.
Stats courtesy of Basketball Reference.