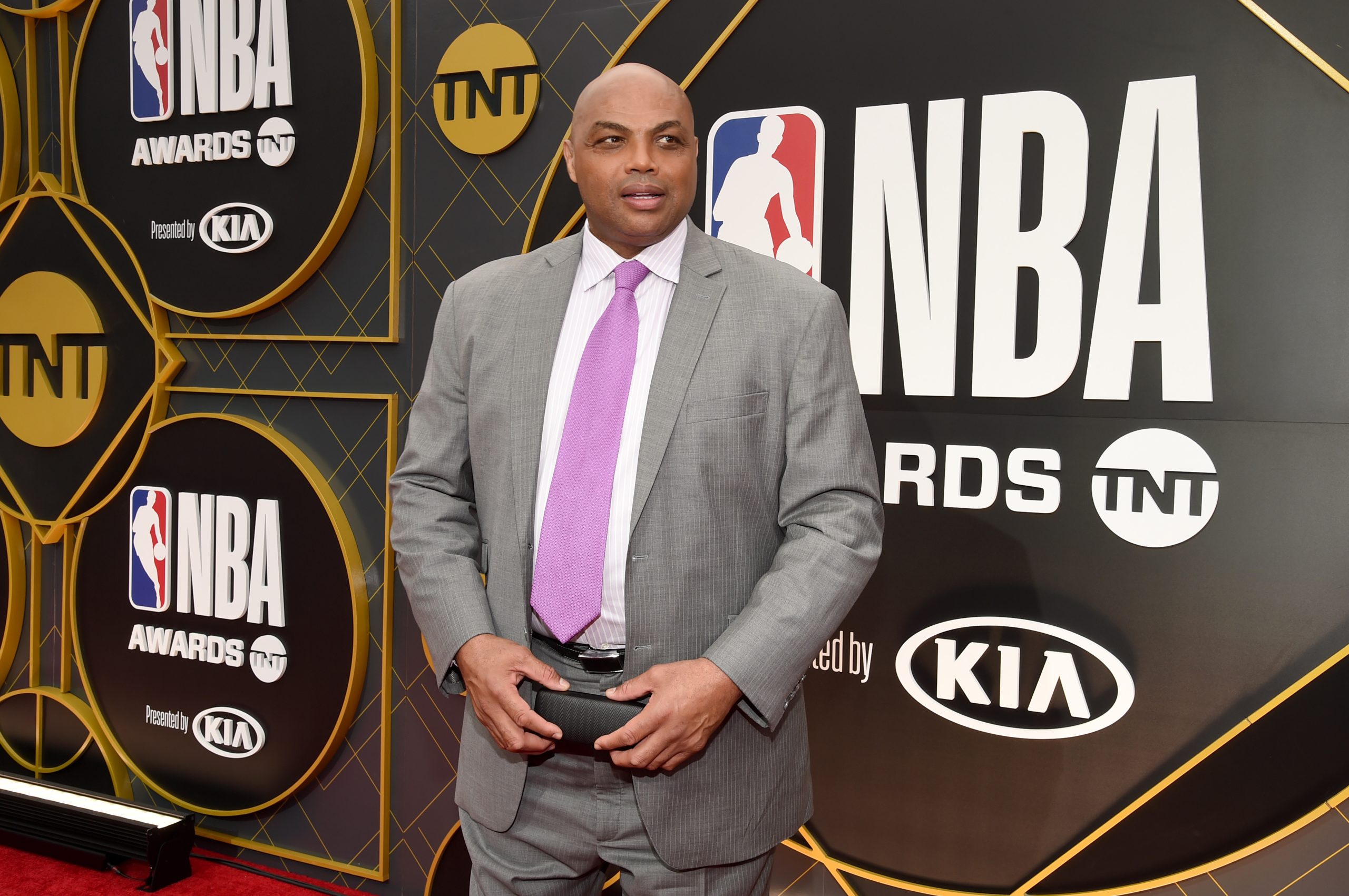 Charles Barkley Once Revealed the Career for Which He Would Forgo His $6 Million TNT Salary
Charles Barkley have a hilarious answer for what career he would choose if he wasn't doing basketball analysis for TNT.
Charles Barkley is a man defined by two careers. His first career was on the hardwood, where his 11 All-Star appearances and MVP award helped him land a spot in the Basketball Hall of Fame. His second career is behind the desk at TNT, where he now stars as a basketball analyst alongside Shaquille O'Neal, Kenny Smith, and Ernie Johnson.
It's impossible to imagine Barkley doing anything besides a basketball-related career. But given his choice to do any other profession, Sir Charles gave a stunning answer for the one job he would most want to have.
Charles Barkley has been with TNT for over 20 years
TNT has been covering the NBA since 1989. But it wasn't until Barkley came aboard that the network struck gold.
Ahead of the 2000-01 season, Chuck joined Johnson and Smith in the studio, bringing analysis and hilarity to the mix. Immediately, viewers fell in love with the way Barkley shared his opinions, politically correct or not. The trio found success, winning their first of 15 Emmy Awards in 2002. The Emmys and accolades only continued when O'Neal entered the fold in 2011.
Barkley's television career has largely been uninterrupted, although there have been a couple of retirement scares. One came back in 2014 when TNT managed to convince Chuck to re-up his contract with $1,700 worth of alcohol. Two years later, a report came out that Barkley was planning on leaving, which naturally resulted in a fake "going away" party for the outspoken analyst.
And just this year, Sir Charles revealed his newest retirement plans. The Hall of Famer, who reportedly makes $6 million a year, claimed he was going to hold on for a couple more years before they can, "kiss my a**."
Barkley reveals what he'd want to do if he wasn't on TV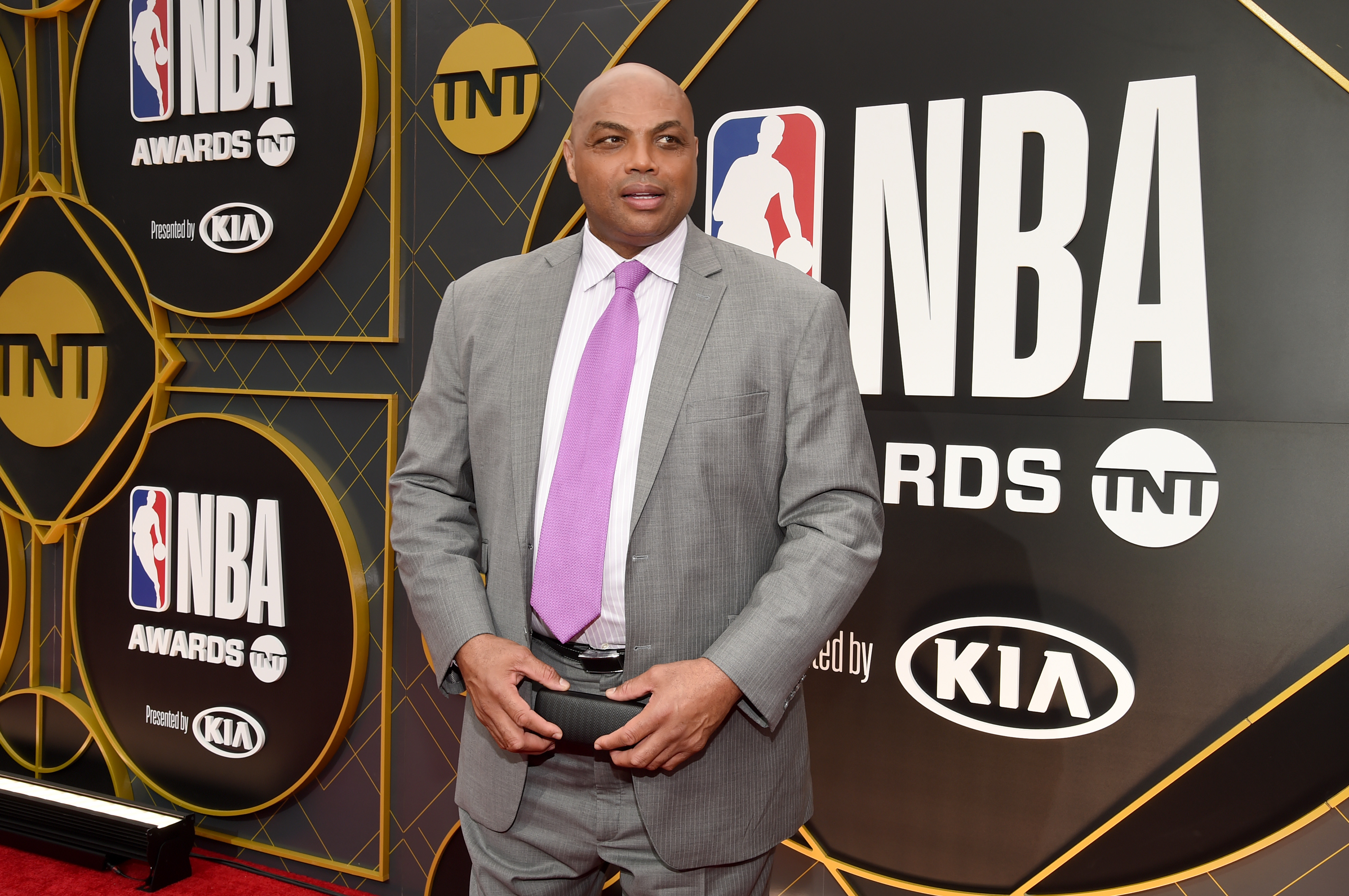 If Charles Barkley wasn't doing TNT's NBA show, what would he be doing? That's exactly what Johnson wanted to know.
As the four talking heads wrapped up the night on Outside the NBA, Ernie asked Barkley what he would most like to do if he wasn't doing the show. The 58-year-old responded with an answer no one would expect.
"I'd like to be a firefighter," Barkley said. His answer was met with laughter, particularly from Smith. But Chuck gave his surprising reasoning anyway.
"One of my favorite TV shows is 'Chicago Fire', so I watch it religiously every week. So I think I would like to be a firefighter."

Charles Barkley
In one final mention before moving on, Barkley also stated how it's great to save people's property.
Chuck has given back to firefighters
It's humorous imagining Barkley as a firefighter, especially considering his explanation for why he'd want to become one. But Chuck has a history of showing his appreciation to real members of the profession.
In 2007, the Angora Fire burned 3,100 acres around Lake Tahoe. The fire destroyed 254 homes, causing more than $160 million in property damage, while forcing over 2,000 firefighters to put out the blaze. Seeing the toll done on both the victims and firefighters, Barkley took it upon himself to help.
The NBA legend, who was scheduled to play in the nearby American Century Championship, treated over 100 firefighters and their guests to a full buffet and drinks. Additionally, after seeing the damage done firsthand, he increased his donation from $25,000 to $100,000.
"I didn't think it was appropriate for us to be out here just having fun playing golf when so many people experienced such devastation," Barkley said. "After seeing the fire area, I wanted to do something for them."
Additionally, Sir Charles met a father and son who lost their home of 17 years in the fire. Moved by their story, he asked the boy if there was anything he could do. After hearing the request, Barkley delivered on it: a signed basketball from him and Michael Jordan.
Barkley likely won't get a chance to become a firefighter for his third career. But it's clear he owns a tremendous amount of respect for those who put their lives on the line to protect their communities.