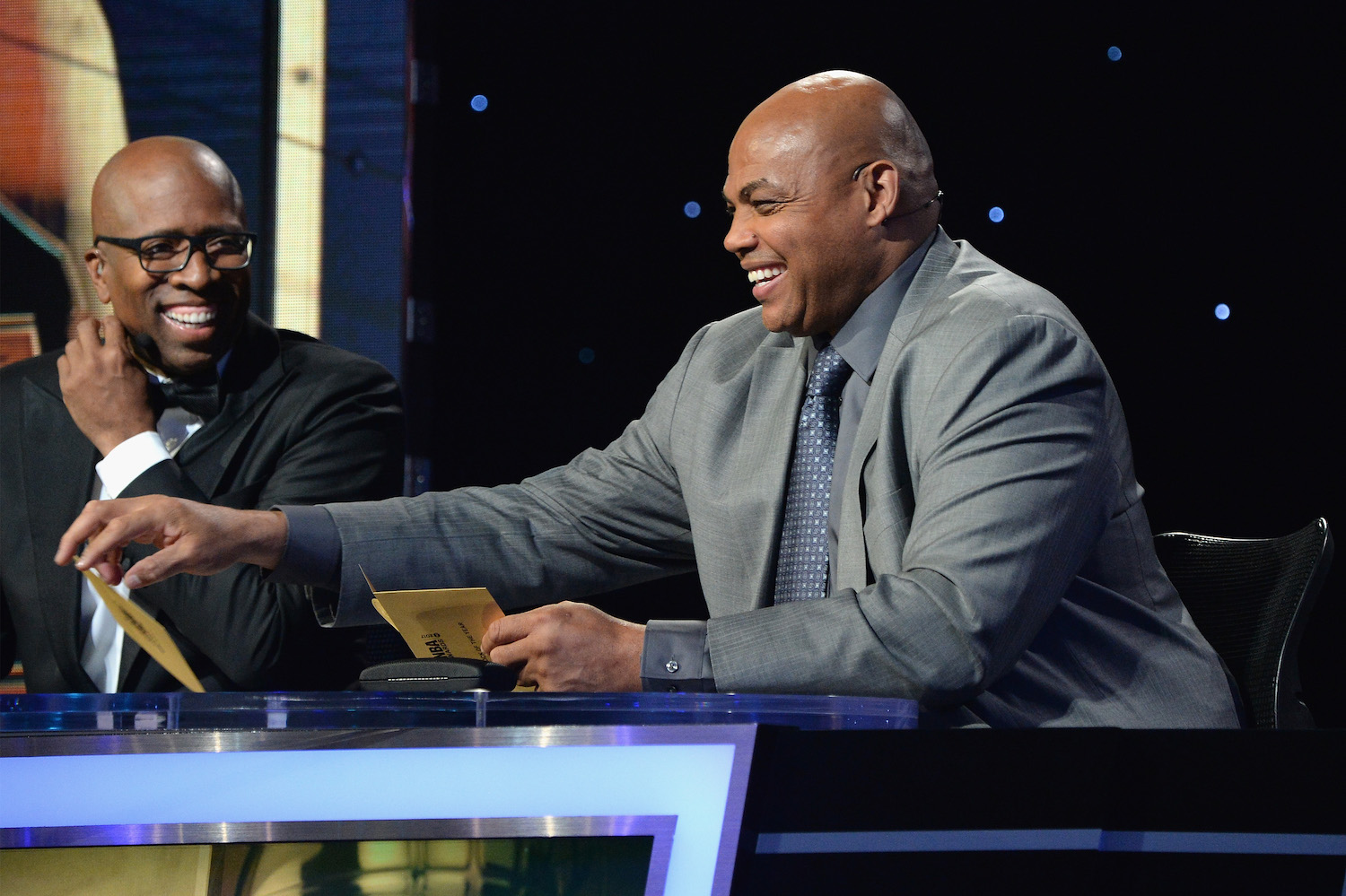 Charles Barkley Taking Gambling Game to Next Level in 2020-21 NBA Season
Charles Barkley is known for his love of gambling. This season during the NBA on TNT broadcasts, Barkley will be taking his gambling game to the next level.
Charles Barkley is an NBA Hall of Famer. Outside of playing sports, Barkley is known for his affinity to gamble on them. Through the years, he has reportedly won millions. But it's gambling, so he's also incurred his share of losses. Now, Charles Barkley has found the perfect gambling partner for the upcoming 2020-21 NBA season that will allow him to share his betting wisdom, or lack thereof, with basketball fans.   
Charles Barkley's staggering betting history
For 16 seasons, Charles Barkley was one of the best small forwards in the NBA. He was also one of the game's most entertaining figures — emphasis on the figure. His size earned him a whole host of nicknames, including The Round Mound of Rebound, The Prince of Pizza, and The Incredible Bulk. 
In addition to being known for his physical size, Barkley also developed a reputation for the size of the bets he liked to make on sports. During an ESPN interview in 2006, he estimated he had lost $10 million in gambling. 
"It's a stupid, bad habit. I have a problem," Barkley admitted. "But the problem is when you can't afford it. I can afford to gamble. I didn't kill myself when I lost two and half million dollars. I like to gamble and I'm not going to quit."
Charles Barkley's Guarantees have guaranteed failure in past
Charles Barkley's penchant for gambling has become a part of his personality and is highlighted when he works with the TNT on NBA crew, alongside Shaquille O'Neal, Kenny Smith, and Ernie Johnson. 
He's become known on the show for his Charles Barkley Guarantees, which based on his success rate, have been anything but successful. In fact, according to a stat posted on the show in September, for his career, the 11-time All-Star has a 13.7 winning percentage. That's even worse than Shaquille O'Neal's career free throw percentage (52.7).
Despite his sustained lack of success, Charles Barkley is never one lacking in confidence. To his credit, he did close out the 2019-20 season with a win, predicting the Lakers would defeat the Nuggets and advance to the NBA Finals. Never mind his earlier playoff prediction that the Blazers would sweep the Lakers.
Partners with FanDuel and takes gambling game to next level
Charles Barkley has partnered with FanDuel for the 2020-21 NBA season and will serve as an ambassador and spokesman for the sports-betting giant. What can viewers expect from The Chuckster this upcoming season?
According to Turner Sports, fans can expect to see the same "Charles Barkley Guarantee" and more. 
"When he offers a guarantee or a prediction, you will see significant banter with his co-hosts and then what you will see following that as the game begins on social media there will be a discussion of what he said and what his predictions are," said Will Funk, executive vice president of sports partnerships and branded content at Turner Sports. "This is a natural extension of what he already does within the show and it's completely and totally organic."
Also as part of the agreement, Charles Barkley will appear in FanDuel advertising and Turner Sports promotions featuring FanDuel's free-to-play contests, and will provide unique content for the company's social media channels and make guest appearances on podcasts and television programs affiliated with the company.
While the money involved in the agreement was not made public, it's a safe bet to assume Barkley will get some kind of discount for using the service. Not like he needed another reason to bet.
How to get help: In the U.S., contact the National Council on Problem Gambling helpline at 1-800-522-4700.