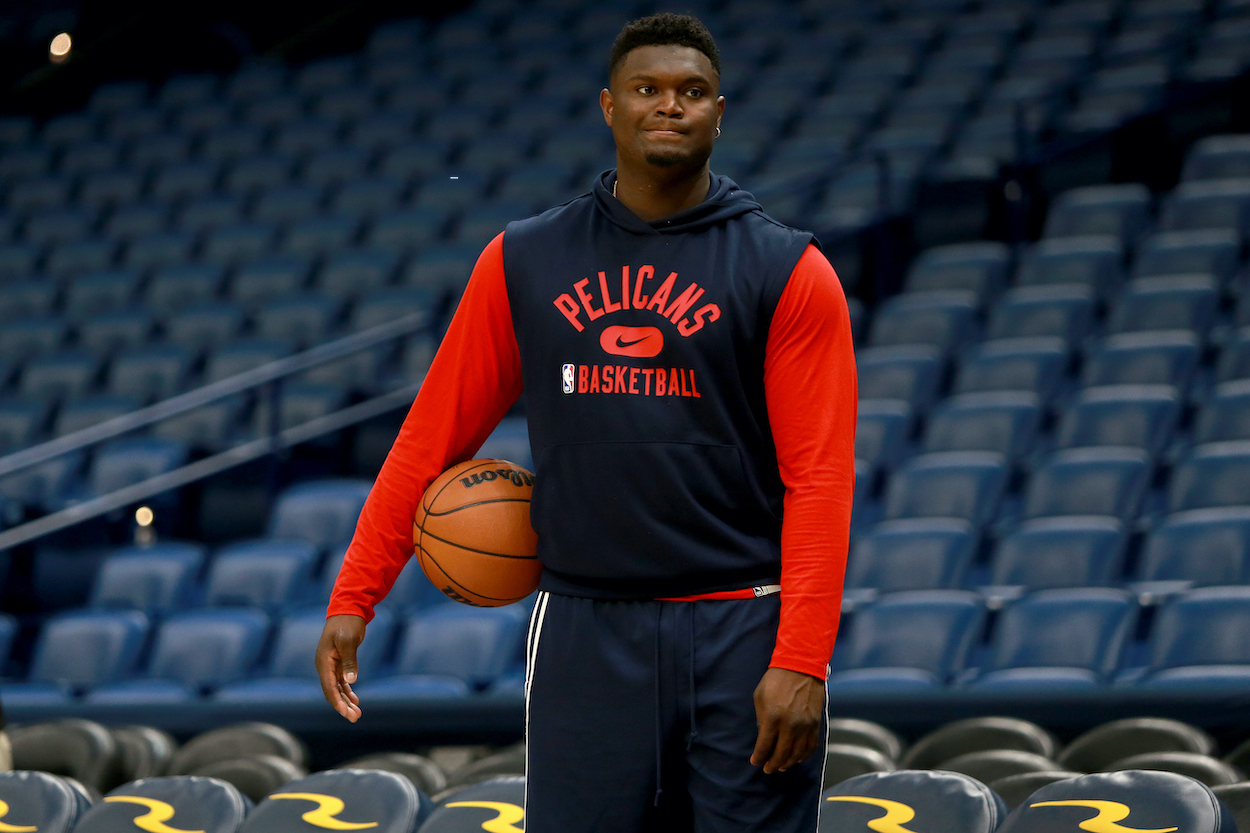 Charles Barkley Offers Zion Williamson Some Harsh Advice to Get His Career Back on Track: 'If It Tastes Good, Spit It Out'
Charles Barkley thinks Zion Williamson needs to go on a strict diet if he wants to get his NBA career back on track.
Zion Williamson has the ability to be a transcendent player in the NBA with his unique combination of strength and athleticism, but he has to be on the court for that to happen. The New Orleans Pelicans All-Star has only played 85 games through his first two and a half years in the league, and he hasn't suited up once yet this season.
Reports surfaced last year that Williamson weighed as much as 330 pounds in the offseason, which has clearly contributed to his inability to get back on the court. Earlier this month, Charles Barkley didn't mince words with his harsh diet advice for the oft-injured superstar.
Charles Barkley has expressed concern over Zion Williamson before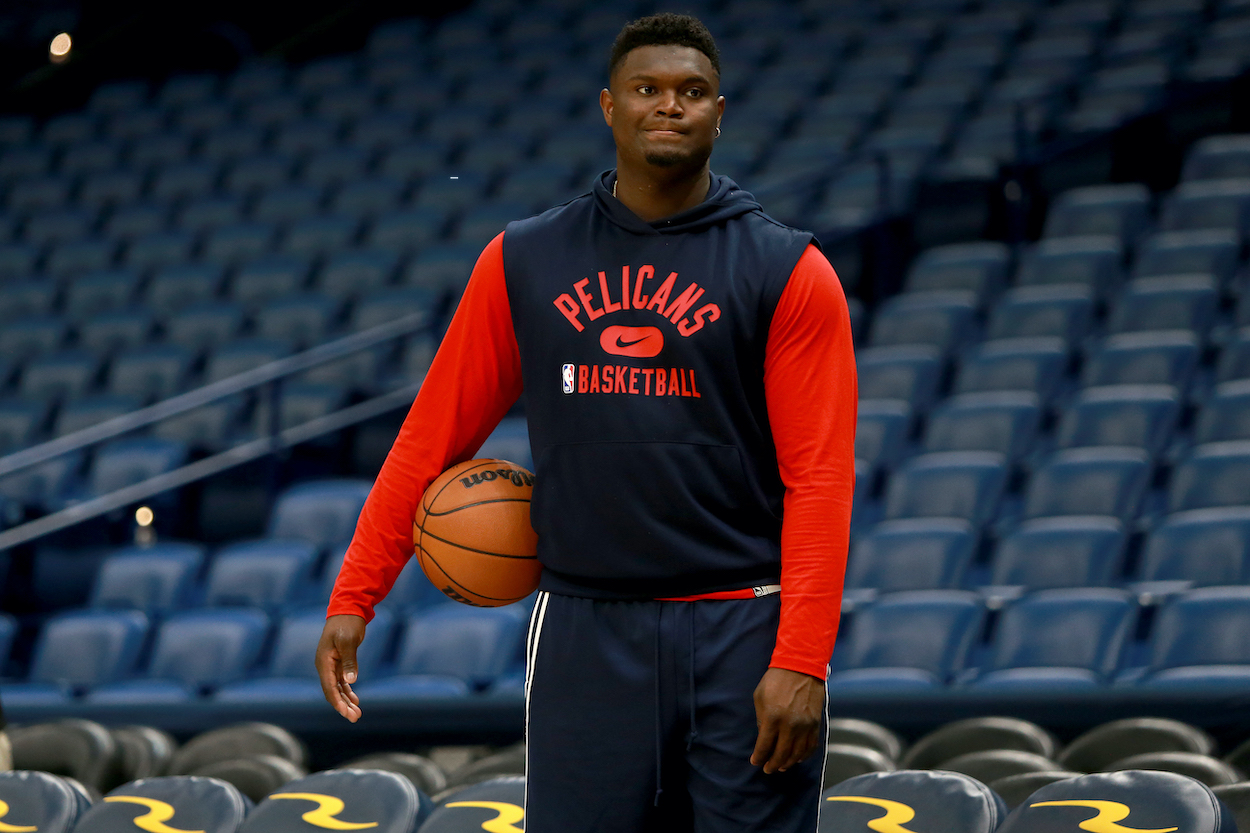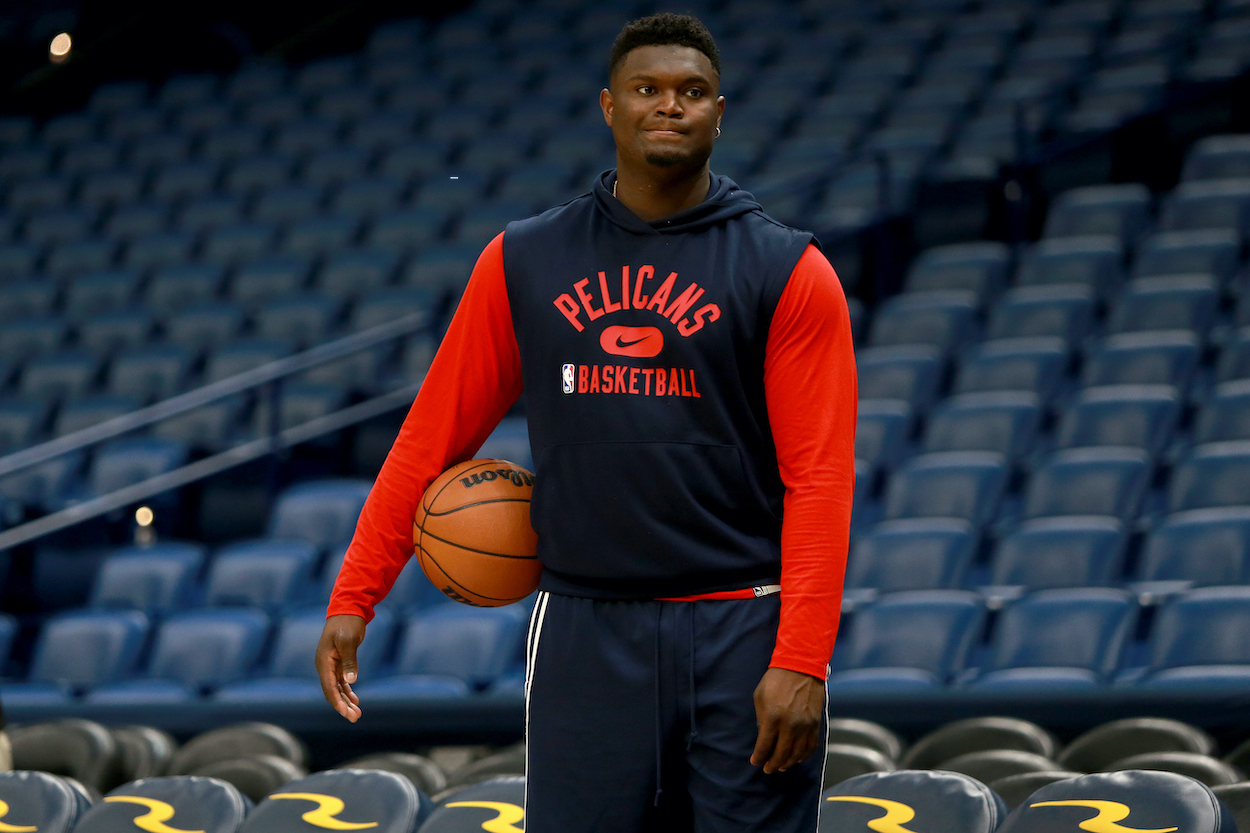 Williamson has had a worrisome start to his NBA career.
The No. 1 overall pick in 2019 tore his meniscus in the offseason leading up to his rookie year and missed the first 44 games of the season. He played brilliantly once he finally got on the court, but injuries followed him into his second year in the pros.
Williamson missed multiple games in 2020 with a thumb sprain and a fractured finger, and he's now dealing with a mysterious foot injury that's kept him out of the lineup for the first 43 games of the season.
Add Zion's troubling injury history to reports that he weighed up to 330 pounds this past offseason, and the Pelicans should be seriously concerned about his future.
Speaking on TNT's Inside the NBA a few months ago, Barkley expressed his own worries about Williamson's health.
"I'm concerned. I am really concerned," Barkley said.
"You should not get hurt when you're young. He's already had surgeries on his legs; now he's got a broken foot. He gon' have to learn even when you're hurt, you're gonna have to control your eating. When guys get hurt, when they come back, you're trying to get in shape. And if you're putting all that stress on your knees and your feet, you're just gonna keep getting hurt."
Barkley on Williamson: "If it tastes good, spit it out"
Barkley is clearly worried about Williamson's chances of having a lengthy NBA career at his current weight, and as a big guy himself, the NBA Hall of Famer recently had some simple diet advice for the budding superstar.
I'm gonna put Zion on that diet that I was on at one point. If it tastes good, spit it out … If it tastes good, spit it out.

Charles Barkley
It sounds like a joke at first, but a strict diet would absolutely help Williamson get back closer to 260 pounds and take some stress off his knees.
"We joke around, but we want this kid to get healthy 'cause he's got so much talent, seems like a great kid," Barkley continued. "But the Pelicans gotta put their foot down. You're gonna make a billion dollars if you can just get your weight under control."
What Chuck would say to Zion
Barkley, who's known as the Round Mound of Rebound, dealt with weight issues himself throughout his NBA career. It might be harsh, but Barkley's advice might be exactly what Williamson needs right now.
"How many people around me would've told me I was fat and lazy? Because, you know, when you're in the limelight, most of the people around you are enablers," Barkley explained. "You're paying all the bills, you're buying all the meals, literally. They're not gonna say, 'Yo man, you're gonna eat your way out of the NBA.'
"I would sit him down and say, 'Yo man, they're giving money away to bums who can't play. You've got so much talent. You could be the best player in the NBA.'"
He's not wrong there. But Zion needs to find a way to stay healthy and play consistent minutes before we start having that conversation.
Like Sportscasting on Facebook. Follow us on Twitter @sportscasting19.