Charles Howell III Made More Money in 1 Day With LIV Golf Than He Did In Any of His 23 Seasons on the PGA Tour
It's fair to criticize the Dustin Johnsons and the Cameron Smiths of the world for ditching the PGA Tour for LIV Golf. These players still have the ability to compete for major championships, but they'd rather risk losing their spots in those tournaments to accept nine-figure checks from the Saudi-backed golf league.
It's a completely different conversation for players such as Charles Howell III.
Howell joined LIV Golf last year after 23 seasons on the PGA Tour. He hadn't won on Tour since 2018, and he's clearly on the back end of his career at 43 years of age. Howell knew he couldn't compete on the biggest stage in golf anymore, so he joined LIV for a chance to win again and rack up millions and millions of dollars along the way.
He must be thrilled with that decision after earning more money at LIV Golf Mayakoba than he did in any single season on the PGA Tour.
Charles Howell III wins LIV Golf season-opener at Mayakoba
The stars were out for LIV Golf's season-opening event at Mayakoba over the weekend, but it was Charles Howell III who lapped the field and won the individual competition by four strokes.
Chucky Three Sticks, as he became known on the PGA Tour, began the final round one shot back of Peter Uihlein and Talor Gooch. He wasted no time taking control of the tournament, though, as the 43-year-old birdied seven of his first 10 holes on Sunday to build a commanding lead. From there, it was a mere formality.
Howell closed out the win with an 8-under 63 in the final round. No one else in the field recorded a score better than 65 all week.
Howell's triumph at LIV Golf Mayakoba marked his first professional win since the 2018 RSM Classic. In 23 years on the PGA Tour, he won only three times in 609 career starts. It took him just six starts on the Saudi-backed tour to win his first LIV Golf event.
Charles Howell III banked more money in one day than he did in any season on the PGA Tour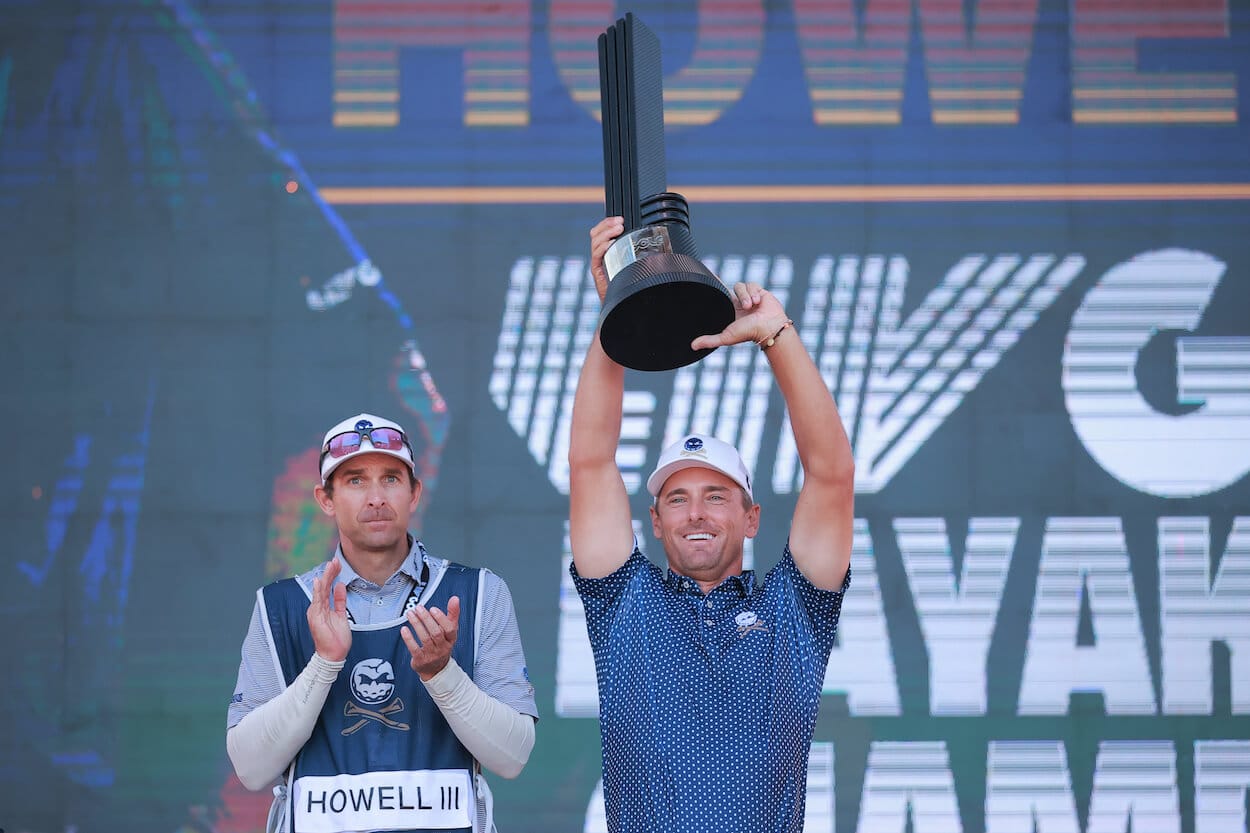 No matter what the LIV Golf defectors say, the main reason why most of them joined the rival tour is because of the money. We know about the massive signing bonuses and the juicy purses being offered, but you can't grasp how big of a pay raise it is until you compare it to the PGA Tour.
Howell is the perfect example of a player who surely made the right decision to join LIV Golf. In 23 years on the PGA Tour, the most money Howell ever earned in a single season was $3,039,049 in 2018-19. And it took him 27 starts, five top-10 finishes, and a win to get there.
With his win at LIV Golf Mayakoba, Howell banked $4 million for the individual competition alone. His team, Crushers GC, also won the team competition with a combined score of 26 under par. Howell, Bryson DeChambeau, Paul Casey, and Anirban Lahiri will split $3.5 million for the team victory, so tack on another $875,000 to Howell's total for the week.
That's $4,875,000 for three days of golf, which completely dwarfs Howell's highest-earning season on the PGA Tour. Yeah, it's safe to say he might the right decision to join LIV Golf.