Chase Elliott and Clint Bowyer Don't Hold Back, Offering Honest but Harsh Criticism of NASCAR Cup Series Racing Product
Chase Elliott and Clint Bowyer didn't sugarcoat their thoughts this week in harshly criticizing the latest NASCAR Cup Series racing product.
The return of Chase Elliott was the main storyline going into this past weekend's Cup Series race at Martinsville Speedway. After a six-week absence due to a broken leg suffered in a snowboarding accident, the five-time most popular driver would be returning to action at The Paperclip, much to the delight of fans, his fellow competitors, and NASCAR officials desperately hoping to see a bump in television ratings. 
Following the race, where he finished an impressive 10th, the Hendrick Motorsports driver talked about his day, including how his body felt after a lengthy layoff. He also talked about the overall racing product on the half-mile track and surprisingly didn't hide his frustration. Interestingly, just 24 hours later, Clint Bowyer joined the conversation with some particularly harsh words of his own.
Chase Elliott talks about his return at Martinsville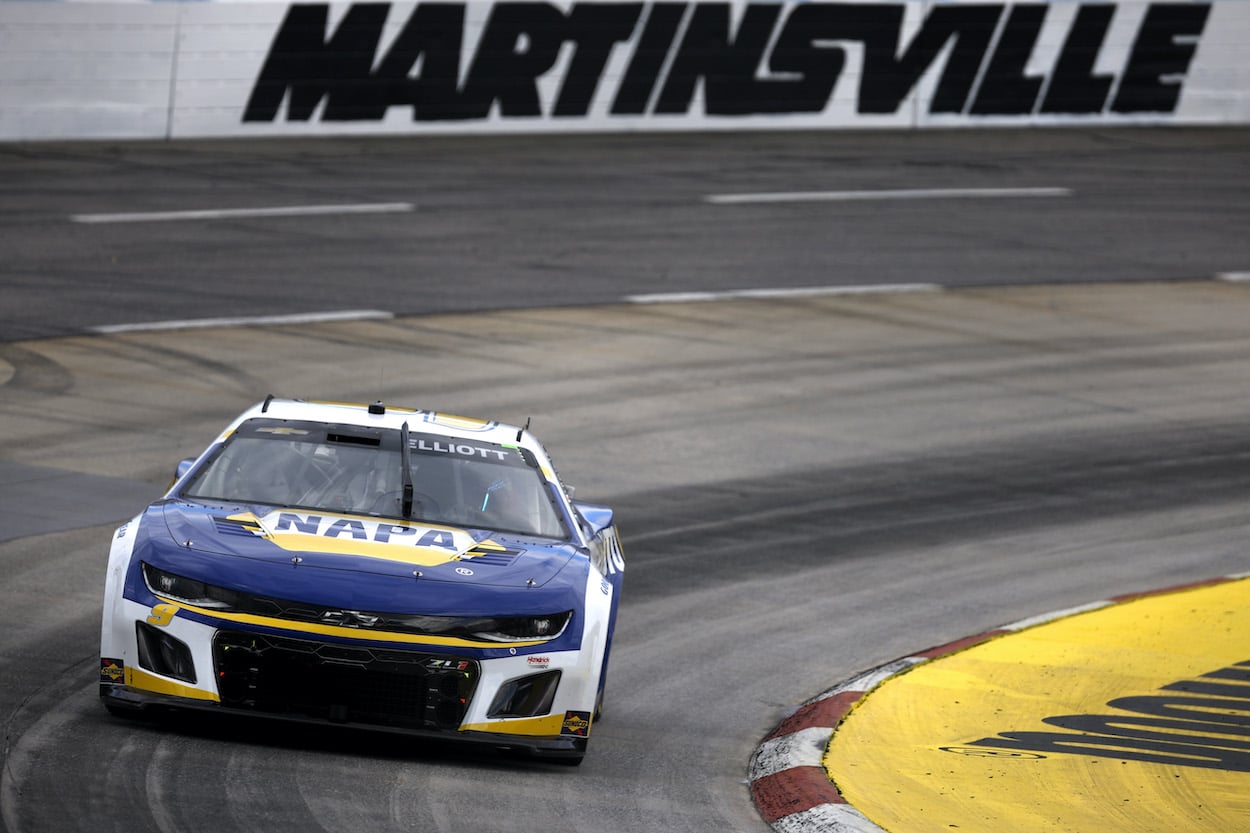 Chase Elliott returned to racing action on Sunday at Martinsville and did so in impressive fashion. After running 20th or worse throughout the first couple of stages, the No. 9 car came to life in the final stage and moved forward through the field, eventually ending up with a 10th-place finish.
After the race, reporters wanted to talk with the HMS driver about his return, specifically how his body and leg felt.
"It was pretty good, honestly," Elliott told Fox's Regan Smith. "About what I expected so that was a good thing. It was warm and I've been sitting on the couch for six weeks. That probably hurt me more than anything."
Elliott doesn't sugarcoat thoughts on racing product
Following that nationally televised interview, Elliott met with the rest of the media and was asked the same questions about his return and the effects on his body. However, a few minutes later, veteran SiriusXM NASCAR Radio reporter Claire B. Lang, who had questioned every driver about their thoughts on the aero package and the race itself, asked the same of the 27-year-old driver.  
"Happy for HMS and Chevrolet, but you just never know until you start the race and get going and really hard to pass. These cars are just so," Elliott paused for a few seconds. "Frustrating at times, I guess would be the best way to put it. And just hard to be different. And when you can't be different, it's going to be hard to drive around somebody." 
NASCAR officials were undoubtedly happy about the sport's most popular driver returning to race but they couldn't have been very pleased with his post-race comments.
Clint Bowyer shares his frustration
The normally quiet Elliott wasn't alone. Denny Hamlin, who is known for being outspoken, was just as candid in his post-race remarks. 
"We pitted, which put us toward the end of those lead-lap cars, and car I just was lapping 10 laps before that couldn't pass them," Hamlin said. "This is Next Gen racing with these tires and this aero package. There's just no passing. Obviously we saw the 41 dominate the race and once he got caught in the back, that was it. It's just what we got now."
Hamlin's remarks weren't surprising. Those came from former driver-turned-Fox broadcaster Clint Bowyer, who didn't hold back what he thought about the race less than 24 hours later on Twitter.
"1st step is owning it. Our short track program sucks. Unacceptable!" Bowyer tweeted. "Im confident they'll find a solution. For now, the good news is they're in the rear view for quite some time. Really looking forward to the wild, unpredictability that IS @TALLADEGA. Who's coming?"
It's never a good thing when your most popular driver and one of the main broadcast voices feel compelled to publicly criticize the product. But here we are. Now it's a question of what will NASCAR do about it.
Time will tell.
For the latest breaking news and information about NASCAR's three national series, check out @kdsportswriter on Twitter.