Claire B. Lang Has Blazed Her Own Path in NASCAR for 3 Decades and Isn't Done With What She Was 'Born to Do'
DAYTONA — For two-plus decades, Claire B. Lang has provided NASCAR fans with unique behind-the-scenes access to all the key players in the garage, including drivers, crew members, and team owners. 
She does it every race weekend in her postrace interviews when she captures the emotions of the moment that sometimes result in headline-making quotes and during the week on her Dialed In Show on SiriusXM NASCAR Radio, which is a must-listen for those who want to hear in-depth interviews and catch up on breaking news in NASCAR while sharing their own opinions on the sport. 
Lang has undoubtedly broken down barriers throughout her career en route to becoming one of the most respected reporters in NASCAR. Here's a look back at her circuitous journey and some of the many interesting stories along the way, including why she uses her middle initial. 
Claire Lang gets an unexpected start in radio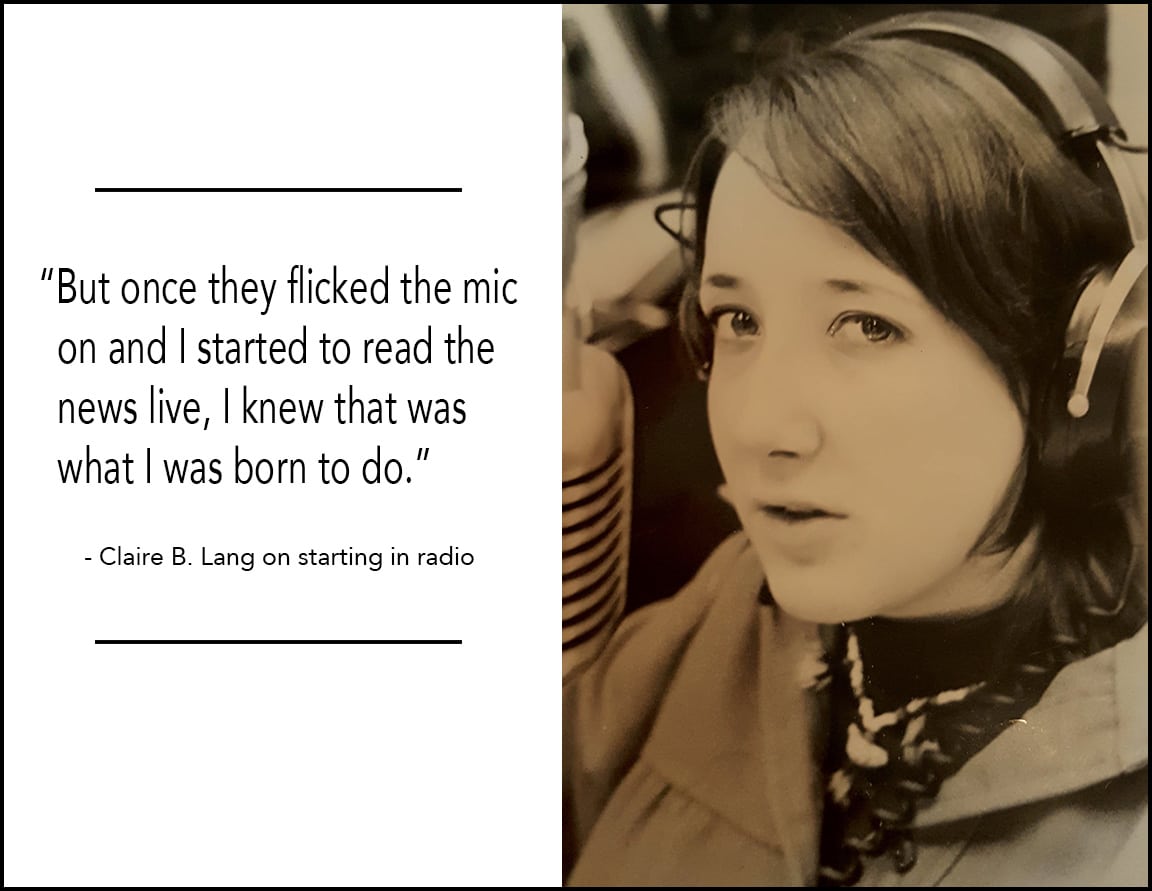 Claire Lang never planned on being a radio personality.
She wanted to be an English teacher and was a college student working toward that goal at the University of Wisconsin-Eau Claire. However, during her junior year, her interest in a young man at the campus radio station would change the course of her career forever.  
It happened one day when she showed up at the station to see the young man/music director, but the person tasked with reading the news was out after having a little too much fun the night before. Lang was asked to serve as a substitute.
"The staff dragged me into the studio to fill in," Lang recalled to Sportscasting. "I was terrified. I yelled, 'No, I can't!' all the way down the hall. But once they flicked the mic on and I started to read the news live, I knew that was what I was born to do. I changed my major to journalism major/radio TV minor and never looked back."
Upon graduation, she began sending audition tapes to radio stations around the country. She landed her first gig as a co-host and news reader at KLWW in Cedar Rapids, Iowa, where she worked for just over a year. Lang's next stop took her to St. Cloud, Minnesota, at KCLD, where she stayed for seven years and dramatically expanded her roles and responsibilities, working as a reporter, co-hosting mornings, and becoming the station's news director before she left in 1984. 
Introduces herself as Claire B. Lang in tense situation
After years on the air, Lang put down the mic and relocated to North Carolina with her family, where she started working as the PR manager at Carowinds Theme Park. While she eventually moved up to national PR director for Paramount Parks, she began working several side jobs, including re-entering the medium that she loved by providing news and commentary on the John Boy and Billy Radio Show. 
During an appearance at the station one day, Robert D. Raiford, who she was sitting in for, unexpectedly showed up and confronted her on the air. 
"He showed up on a day he was supposed to be off, walked into the studio while I was on mic, and said, 'I'm Robert D. Raiford, who the heeeeell are you?'" Lang recalled. "I was very young and shaking in my boots — but somehow live on the air, I mustered up all my courage and said, in my deepest radio voice, 'I'm Claire B. Lang, what do you want to make of it?' It stuck. Listeners started calling me Claire B."
By the way, the B stands for Bennett. 
Life in NASCAR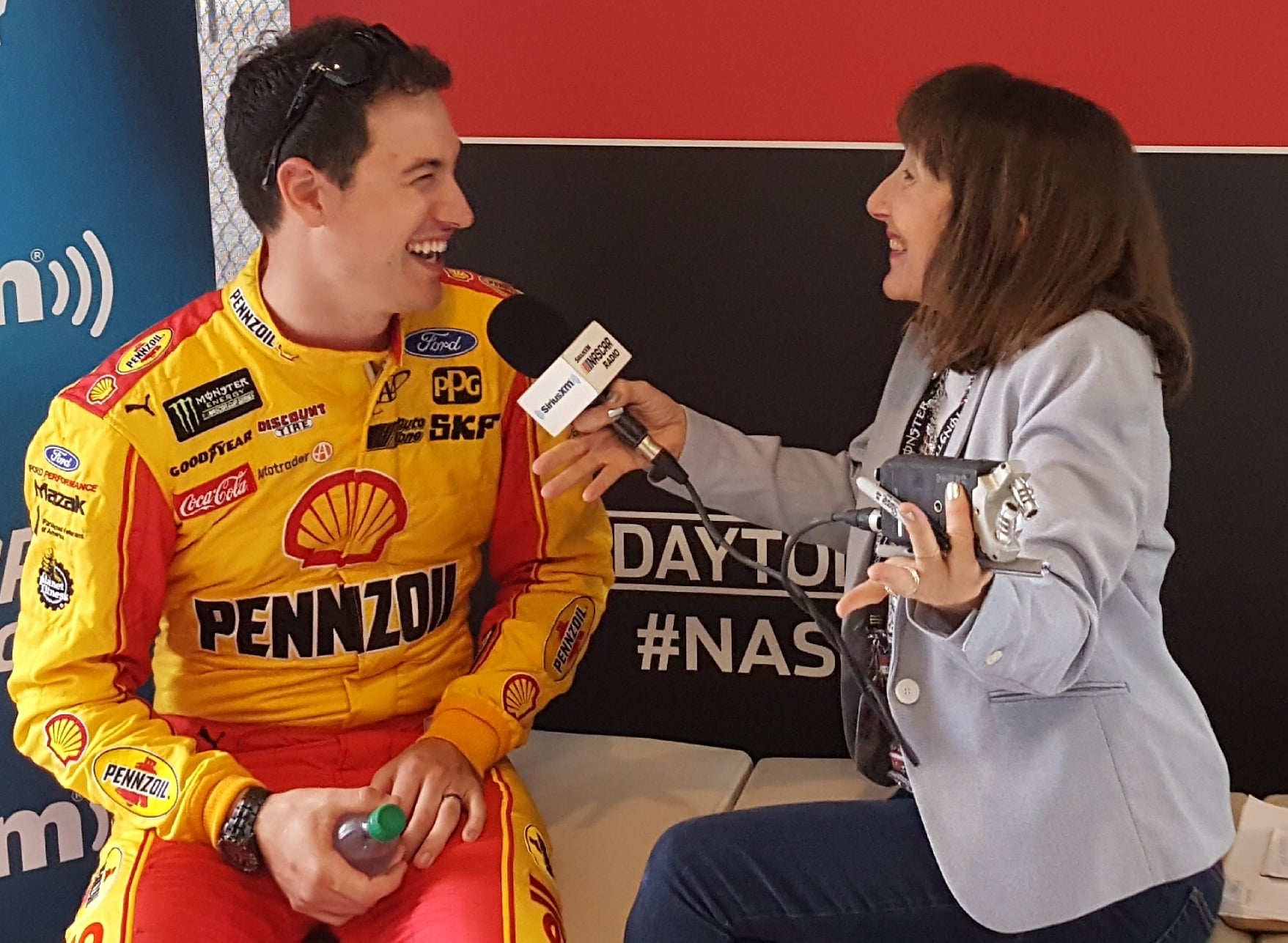 While on the popular radio show and at her next job as a morning co-host on a Charlotte radio station (WSOC), Lang started to get more involved in racing. That opened the door to opportunities in NASCAR, including writing a column for NASCAR Winston Cup Illustrated and working as a reporter for TNN's Inside Winston Cup Racing.
In 2001, her previous work in the sport got her noticed, and XM approached her about working on its new NASCAR channel. She accepted. 
Over the course of the next two-plus decades, including the last 22 Daytona 500s, Lang has covered numerous significant moments in the sport's history, including the tragic death of Dale Earnhardt Sr., the seven championships of Jimmie Johnson, and the overall growth of NASCAR. 
She's been an integral part of that process by telling the stories from the race track and has developed her own unique style along the way, which fans and drivers both appreciate. For the younger drivers, who she admits are her favorites to interview, she approaches with a special mindset.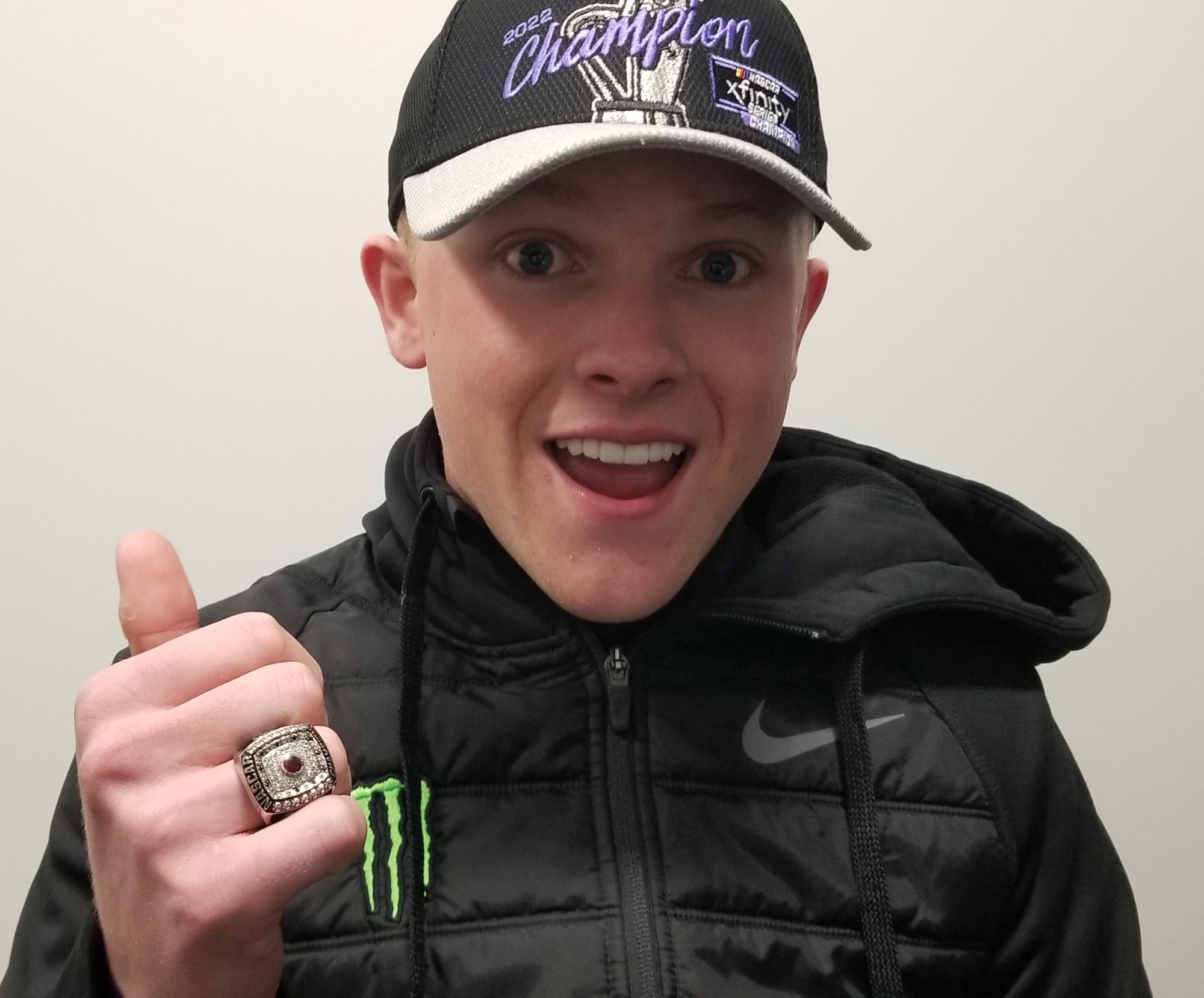 "I always say you have to unwrap the young drivers slowly and be patient," Lang described. "Wait as they slowly begin to trust you. You can't make them be who you want them to be. You have to wait until they give you their real self, and since they are young, they don't even fully know who they are yet. 
"Eventually, they trust you, open up, and it's really special. Then, as they mature and become veterans, they never forget you helped them be real, nurtured their story, and were patient with them at the start." 
Another area where Lang truly sets herself apart from other NASCAR media is her treatment of those who aren't always in the spotlight, like her postrace interviews with pit crew members and various others on the team. 
"I have been telling the stories of the pit crew members, hauler drivers, mechanics, car chiefs, and spotters since I began covering NASCAR because the closer you get to this sport, the more you realize that they absolutely paint the colors of what makes it special and weave the fabric of what makes it unique."
Lang continues blazing a trail for others
With more than 30 years working in a sport dominated by men, from its competitors to those who cover it, Lang is a true pioneer who has blazed a trail for aspiring young women who might be interested in reporting on NASCAR in the future.  
"It's been a long journey through radio and business, kicking doors down and being a trailblazer, but really, all along, what drove me is the passion to tell people's stories and create radio magic," she said. "I never focused on being a woman or hanging my hat on that accomplishment simply because of my gender. In fact, I stayed away from that while others leaned in on it because I felt I was good enough to make it on simply being a person — a broadcaster.
"I wanted to be the best in my field and work on my craft to make my way to the top of my profession for my work and my ability, even when there were no other women doing it at various steps along the way. I didn't even realize I was kicking doors down at the time. I just wanted to be a radio broadcaster, and I wanted to be a good one." 
Mission accomplished. And she's not done. 
---
CLAIRE B. LANG
Most Influential People in Life:
"Hard to think of one person. I didn't have a female role model to follow — other than my mother, who is very smart and 94 years young today. She was a nurse and said she wished she would have been told that being a doctor was an option for her. She pushed me out of the nest, made me go for it. My father was tough on me and I learned from him if you get knocked down, get back up, and I did many times."
Recommended Book: 
"Failing Forward" by John C. Maxwell
"It basically says that your parents teach you how to succeed but not how to fail. Everyone who has ever made it has failed through the journey, and it's how they handled the failure that led to the success. I believe in that."
Awards: 
– CYNOPSIS Top Women in Media "Game Changing Air Talent" Award winner
– Recipient of the Living Legends of Auto Racing Russ Moyer Media Award
– Multiple National Motorsports Press Association Awards, including First Place Spot News Category NMPA 2022
– NASCAR Diversity Industry Ambassador Award