Frankie Muniz Shockingly Reveals Direct Connection Between His Upcoming NASCAR Debut Car and Dale Earnhardt Crash He Personally Witnessed in 2001
Frankie Muniz will always be remembered for his role as the leading character of the popular television show Malcolm in the Middle. But he's hoping in 2023, he'll gain a whole new set of fans at the race track. 
The 37-year-old is making his NASCAR debut in the ARCA Series next month at Daytona on a track where he was present 22 years ago when the sport changed forever. He met Dale Earnhardt before that fateful race and received some encouraging words right before the driver climbed into his car. 
Last week the actor-turned-driver met with reporters and talked about the events of two-plus decades ago and shockingly revealed how his debut ARCA car is directly linked to that tragic accident.     
Frankie Muniz meets drivers, including Dale Earnhardt hours before fatal crash in 2001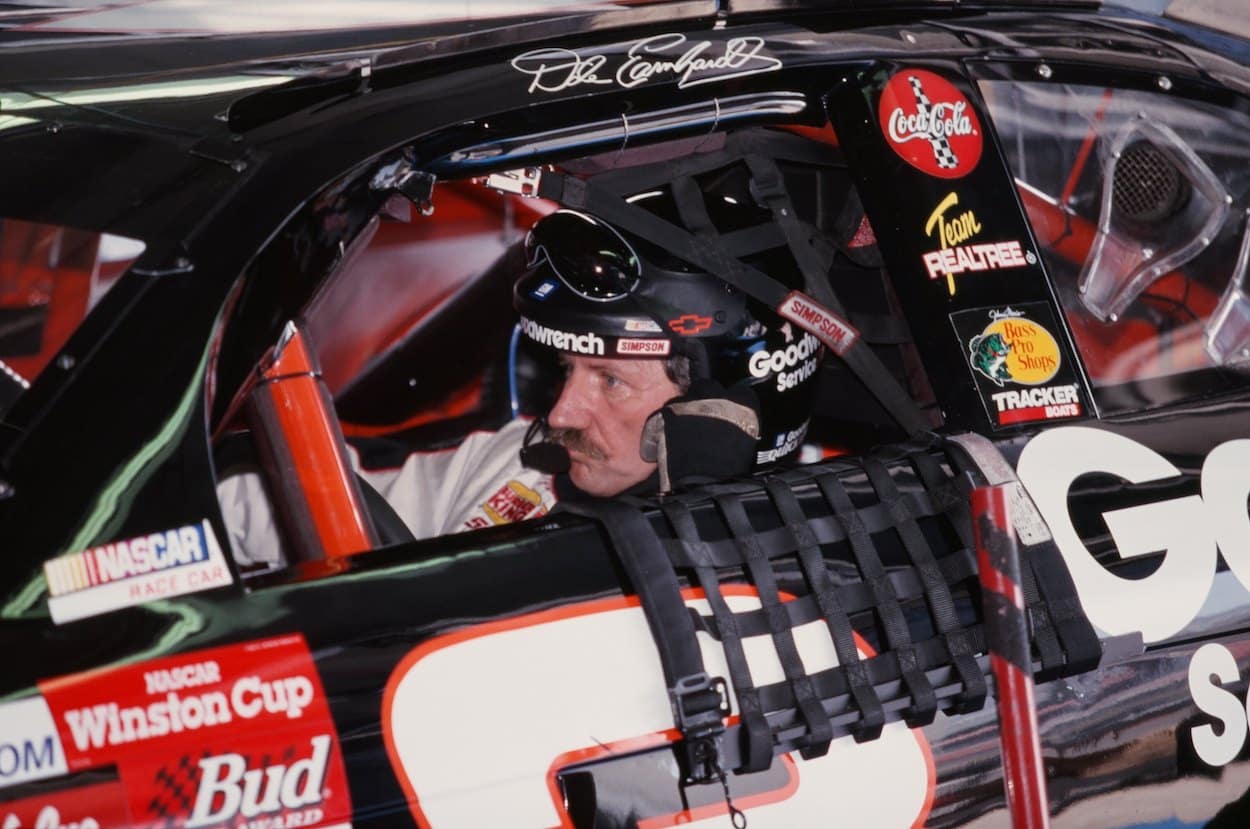 Frankie Muniz played the title character in 2000 when Malcolm in the Middle debuted and soared into the top 20 most-watched television shows. He was an overnight teen sensation. 
In February 2001, he was invited as a guest of Fox to attend the Daytona 500. Online footage from that day shows the young actor mingling with various drivers, including Dale Earnhardt. Interestingly, those same two met several minutes later on pit road, when, according to the actor, the legendary driver thanked him for what the show had done for his family. 
"I was on the pit road when Dale was getting into his car and he came up to me and he stopped me and he said, 'I just have to say that your show has brought me and my daughter so much closer together. I love your show.' It was like insane to me that Dale Earnhardt was telling me that," Muniz told reporters in a recent conference call previewing his NASCAR debut.
Shortly after that second encounter on pit road, the youngster rode inside the pace car passenger seat around the 2.5-mile superspeedway before the start of the 500-mile race. He stood on top of the spotter's stand at Daytona International Speedway hours later and witnessed tragic history.
Muniz pursues racing career
Despite that sobering moment, Muniz loved racing and wanted to pursue it himself. A few years later, he strapped in behind the wheel at the Toyota Pro/Celebrity Race, where he recorded solid results, earning a seventh and third-place finish in 2004 and 2005. 
In 2007, a year after the show wrapped up, the actor joined the Champ Car Atlantic Series, where he spent three years working on his craft with the hopes of joining the IndyCar Series in 2010. 
Unfortunately, it never happened. A wrist injury that required multiple surgeries sidelined the driver. He decided to put his racing career on hold and pursue music. 
Making NASCAR debut at Daytona in February
Late in 2021 and more than a decade after his last race, he returned to the track in a different type of car, competing in pro late models in California. In January 2022, Muniz ran an ARCA test at Daytona. 
Fast forward a year later to the present and the actor-driver will be making his NASCAR debut in the ARCA Series with Rette Jones Racing next month in Daytona. During that recent call with reporters promoting his upcoming debut, the actor made a shocking revelation about how his ARCA car is directly connected to that tragic accident that killed Earnhardt.
"Having been here in 2001, I was in the pace car as a guest of Fox. Got to meet some of my favorite drivers growing up as a NASCAR fan that night. It's special to be here 22 years later and getting to do it myself," Muniz said. 
"There's a cool little tidbit that I found out but the car I'm driving today (practice) and probably the car I'll be driving next month for the race is the chassis that Sterling Marlin used in that race, in the 2001 Daytona 500. It's kind of a weird thing. There's a video of me in the pace car and the car right behind me is his car, which I'm driving now. Kind of an interesting little tidbit there. It's definitely special for sure."
What? Unbelievable. Fans recall it was Marlin's No. 40 that made contact with the left rear of Earnhardt's car and started the disastrous sequence of events. It's surprising that chassis is still in commission, and even more incredible its connection to Muniz and his ARCA debut.