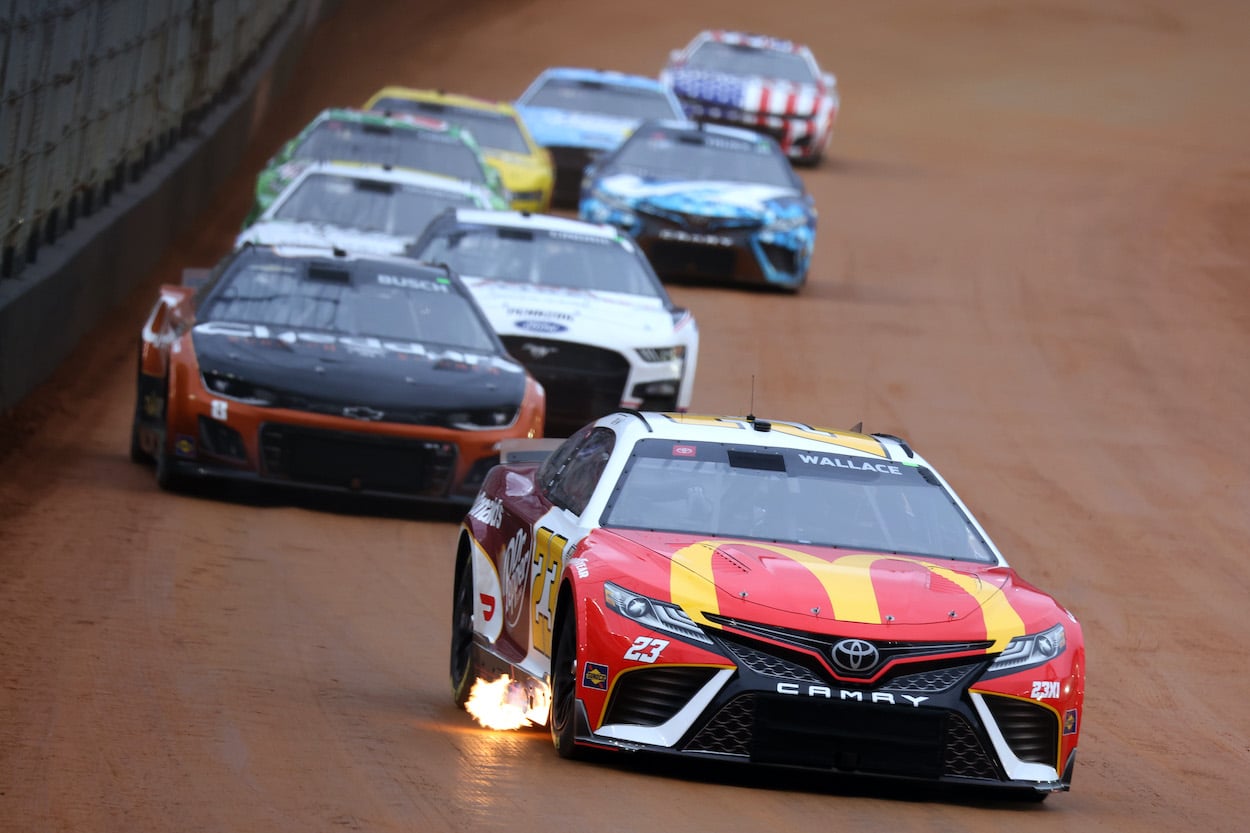 Clint Bowyer Unexpectedly Calls Out Bubba Wallace for Whining at Bristol
Bubba Wallace was unexpectedly called out for whining by Fox's Clint Bowyer before this weekend's Bristol Dirt Race.
Bubba Wallace has had a rough few weeks. On Sunday at Bristol, that changed when the 23XI Racing driver secured his second-best result of the season and finished 12th. 
It was a continuation of what happened Saturday on the half-mile dirt track when the 29-year-old had an impressive showing during qualifying, winning his heat against a stacked field. However, moments after that strong effort and positive result, the driver couldn't hide the disappointment with his starting position.
A few minutes later, Fox's Clint Bowyer called out Wallace for whining. 
Bubba Wallace wins qualifying heat but doesn't hide disappointment afterward
The Bristol Dirt Race provided a different qualifying format that featured drivers competing in four different 15-lap heats, with the starting order determined by a random draw. The race field would be set based on the number of points each driver totaled accumulated in their respective heats based on finishing position and number of passes made. 
For those who began on the pole of each heat, that meant collecting passing points wasn't an option. The No. 23 started on the pole of qualifying heat #4 against a loaded lineup of drivers, including the previous race winners in Kyle Busch and Joey Logano, plus dirt ace Jonathan Davenport. 
Wallace never relinquished the top spot during the 15-lap event, including a restart, going wire-to-wire, and outlasting Busch and Austin Cindric for the win. After the race, the driver was understandably happy with the victory but didn't hide his disappointment that it didn't produce a better starting position in Sunday's race. 
"I just hate that we don't get any like extra points," Wallace told Fox's, Regan Smith. "We should get points for leading laps, so if we want to keep doing this show, we need to incorporate where the leader has a better incentive. I'm starting 11th. Come on now." 
Bowyer calls out Wallace for whining
After an interview with Busch, the Fox booth discussed the starting lineup for Sunday's Cup race on the dirt. The first-page graphic showed the top 10, which included Busch and Cindric, who had finished behind Wallace, starting in the third and fourth rows, respectively.
The 23XI Racing driver was at the top of page 2 in Row 6 and that's when Clint Bowyer unexpectedly called out the driver for his previous remarks.
"Austin Cindric. Look at him. That was a great job in his heat race," the driver-turned-announcer said. "Again, Bubba Wallace, we talked about it. I know you're whining a little bit about I didn't lead any laps or anything else. That's a bad draw."
Wallace has a point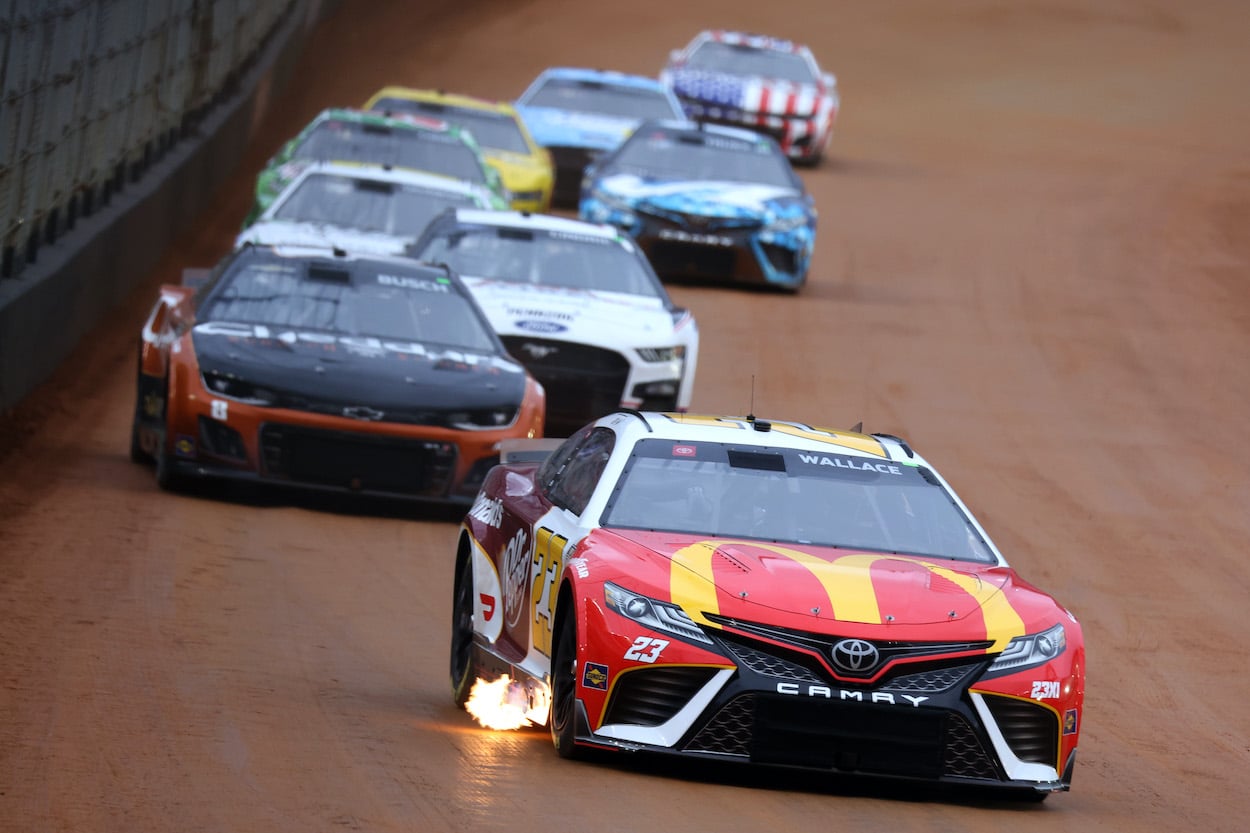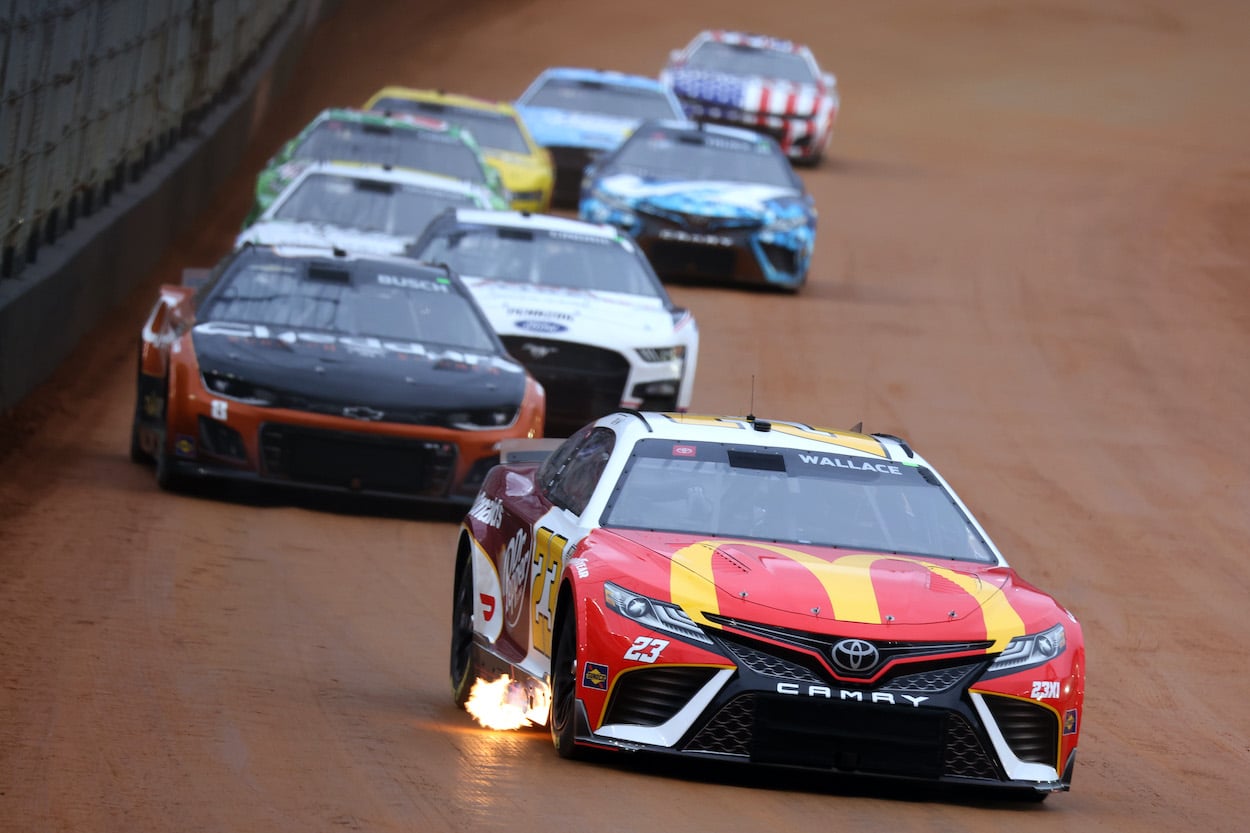 There's no denying that people have questioned Bubba Wallace and his behavior, and deservedly so, for incidents like what happened last October at Las Vegas with Kyle Larson or his most recent moment at Circuit of the Americas, where he surprisingly suggested during an interview that he should be replaced after making a mistake that ended his day early.
But Bowyer calling out Wallace for whining isn't accurate. The driver has a point.
It makes no sense that a driver starts on the pole for the heat, holds off the rest of the field, including the only two previous winners, and the only points received are for maintaining the position. Meanwhile, someone who by the luck of the draw starts in the back and moves up but finishes behind the top spot can earn a better starting position on Sunday, as Busch and Cindric proved. 
Leading laps, as Wallace suggested, would be a good metric to reward because there isn't anything else to quantify while out front. There needs to be some modification to the points format if the event returns to the dirt in 2024.
And based on what Wallace and numerous other drivers, including Kyle Larson, said over the weekend, they hope that's not the case.
For the latest breaking news and information about NASCAR's three national series, check out @kdsportswriter on Twitter.