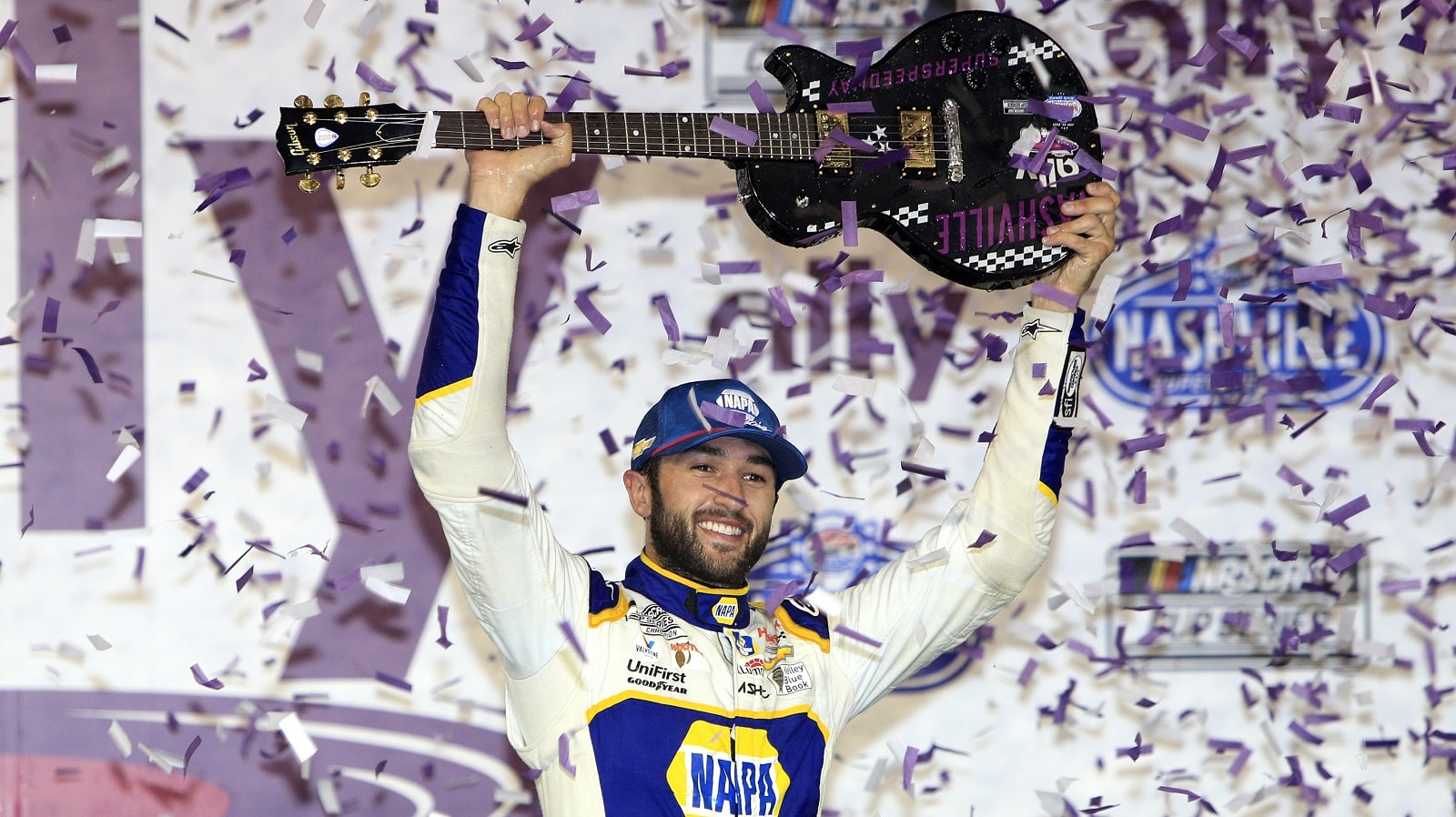 Chase Elliott Earns 2 Sets of Valuable Points at Nashville as We Start Thinking Playoffs
Chase Elliott picked up five playoff points in Nashville and inched closer to 15 more that could prove to be crucial.
With the regular season two-thirds over, it's time to look at the points race within the points race, which Chase Elliott reminded us at Nashville is a big deal, too.
See, while some drivers may make it to the NASCAR Cup Series playoffs based on points rather than wins, all 16 qualifiers will go to Darlington on Sept. 4 with their point totals reset.
However, some drivers will be more equal than others when the playoffs start that night, and what Elliott did Sunday is significant in that respect.
Chase Elliott has become the season's fifth two-time winner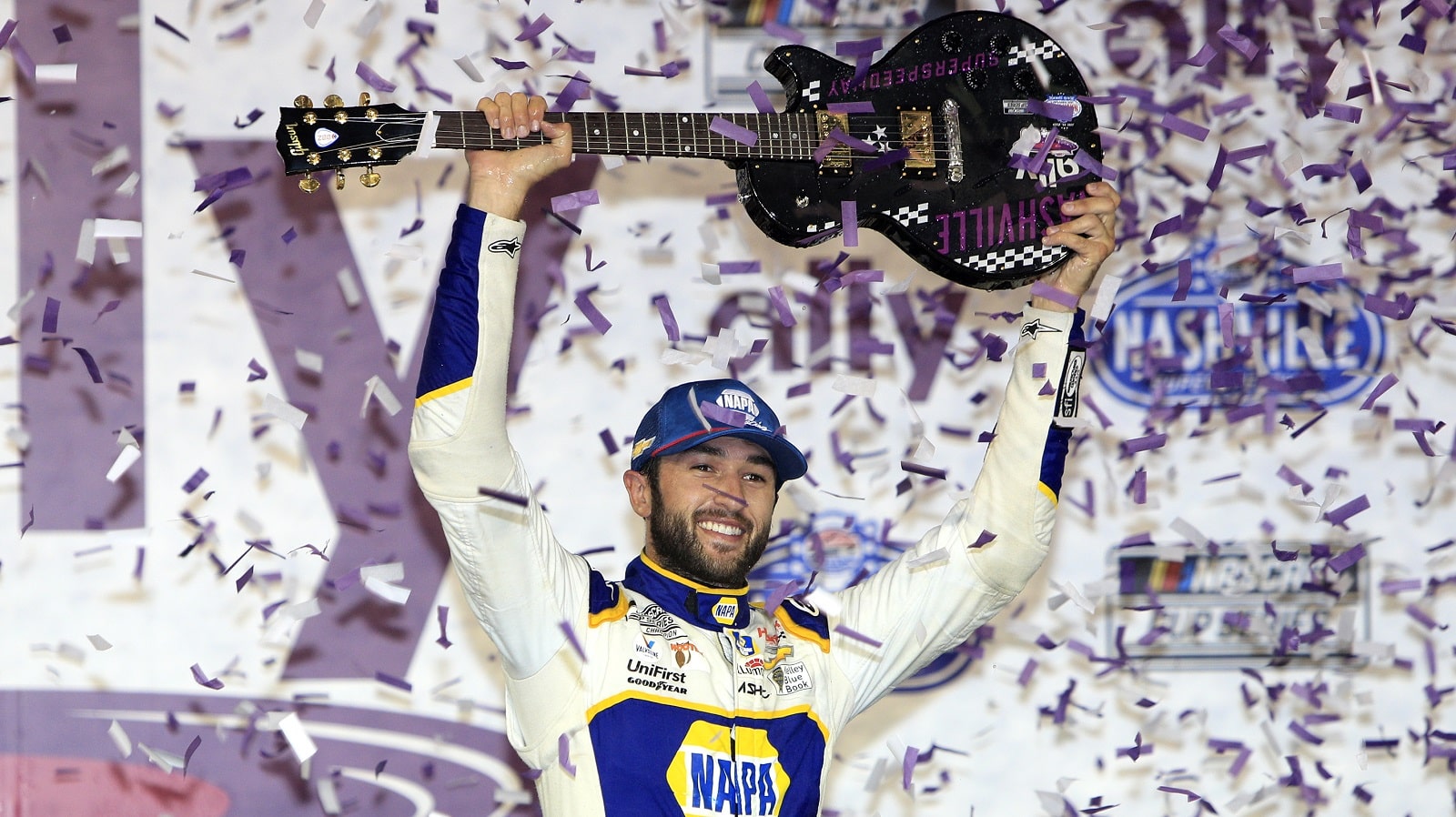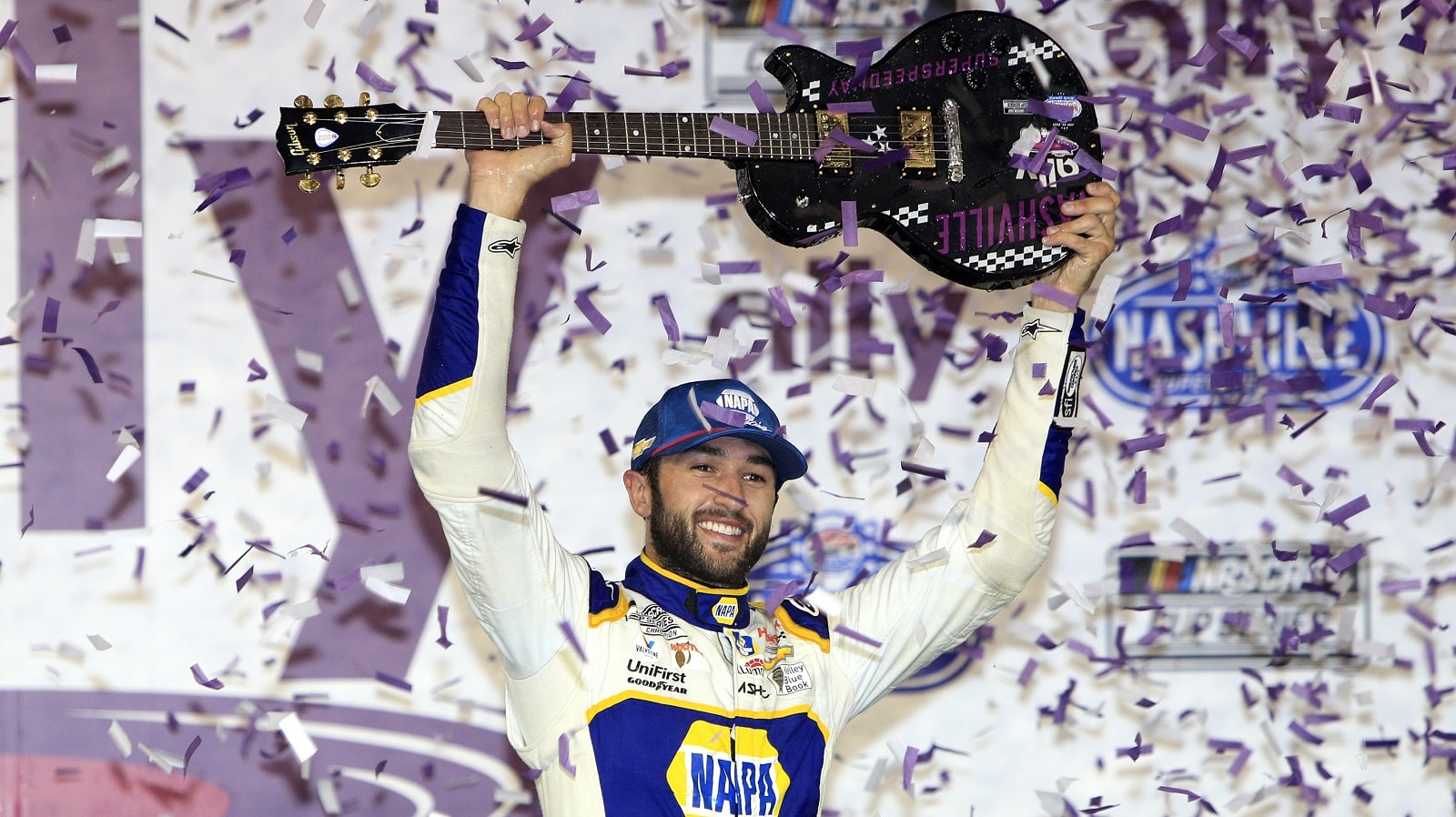 Two weather delays meant he had to work the night shift to do so, but Chase Elliott won the Ally 400 at Nashville Superspeedway to earn his second victory of the NASCAR Cup Series season. Ironically, his first win came at Dover in a race affected even more by rain.
While becoming the fifth driver to win twice, Elliott picked up 50 points to extend his lead in the standings to 30 points over Ross Chastain. Deeper down the standings, Kevin Harvick slid past Aric Almirola and into what would be the final playoff spot if the regular season ended today.
Twelve drivers have won races this season, and Harvick is No. 4 on the points list among those still winless. It's that points discussion which that remain a major topic throughout July and August. However, with each passing week, another points race takes on increased urgency.
The NASCAR Cup Series playoff points picture is fascinating
While drivers are battling each weekend to move up the regular-season points list, there's a second contest in progress. Every stage win earns a playoff point, and every race victory is worth five points in that category. That's why Sunday was big for Chase Elliott on two fronts.
When the playoff participants lock in after the Daytona summer race, those 16 drivers will reset to 2,000 points plus the number of playoff points accumulated in the first 26 races, hence the weekly race within the race. And what we're seeing right now is a phenomenal logjam for so late in the season:
Elliott, 2 wins, 13 playoff points.
Ross Chastain, 2 wins, 13 playoff points.
William Byron, 2 wins, 13 playoff points.
Joey Logano, 2 wins, 12 playoff points.
Denny Hamlin, 2 wins, 12 playoff points.
In theory, everyone down to seventh-place Martin Truex Jr. is still within reach of Elliott and his 586 regular-season points. And that's where the fun begins. The winner of the regular-season title earns an additional 15 playoff points, second place gets 10, and then the next eight places score points on a sliding scale from eight to one.
What to watch for over the final nine races
With the playoff points race so tight, bonuses could be crucial by the time the multi-win drivers compete at Bristol, the Charlotte Roval, and Martinsville, the three transfer races setting the Championship 4 lineup.
Denny Hamlin is too far down the regular-season points list to think he can finish in the top 10 and score bonus playoff points. William Byron is teetering on the cutoff but could still earn four or five.
Meanwhile, Chase Elliott, Ross Chastain, and Joey Logano have clinched playoff spots and have no concerns about being bumped if we get to 17 different winners. They are all going to be gunning for both stage wins and race victories in pursuit of the 15-point bonus.
A year ago, the bonus helped Kyle Larson start the playoffs a whopping 28 points ahead of Hamlin and Ryan Blaney. We're unlikely to see such a margin this year, but every point will be crucial if drivers are going to be so tightly packed.
Like Sportscasting on Facebook. Follow us on Twitter @sportscasting19 and subscribe to our YouTube channel.