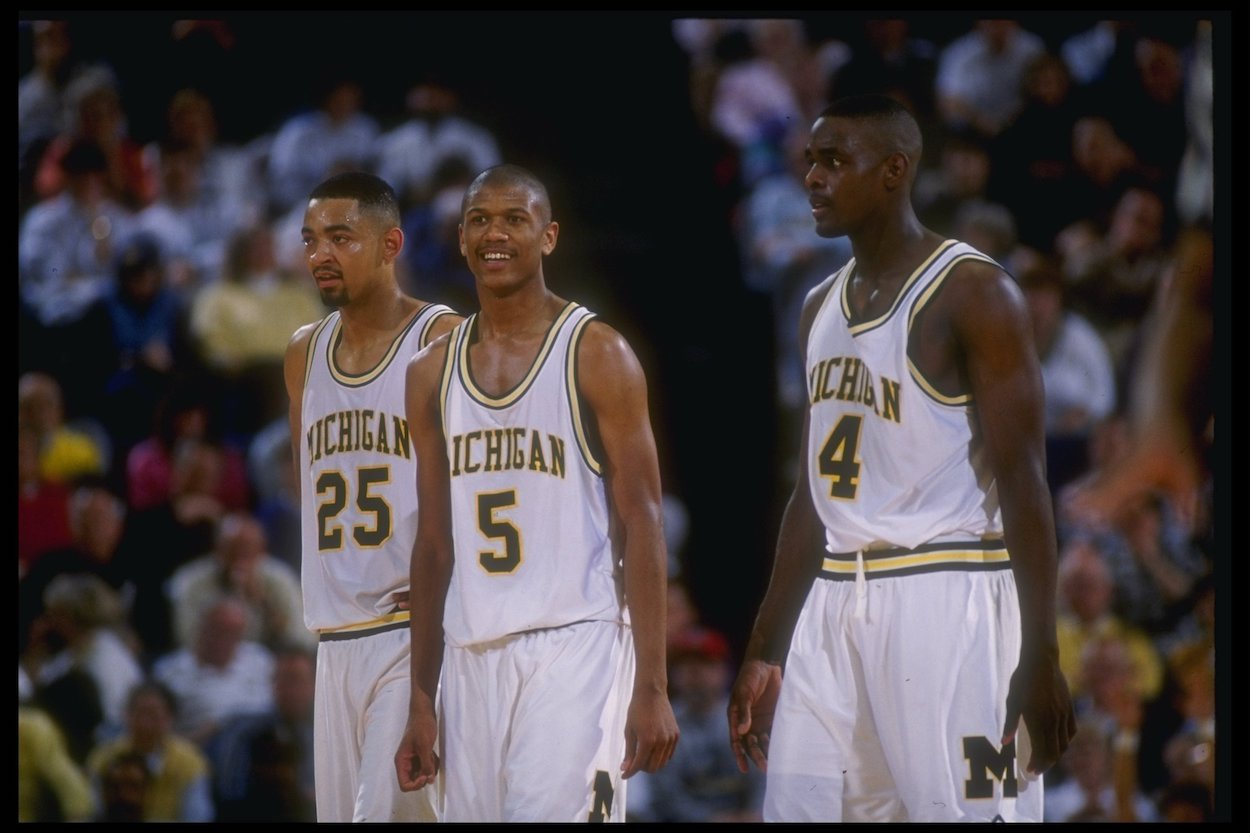 Chris Webber Finally Opens Up About His Infamous Timeout Call, Admits He Needed His 'Mom's Cooking' After Embarrassing Blunder
Chris Webber described his infamous timeout call as the "worst moment" of his life, but he uses it as inspiration today.
Chris Webber doesn't like to live in the past.
It would be easy to let his infamous timeout in the 1993 NCAA championship game haunt him decades later, but that wouldn't be very productive, would it? He hasn't publicly spoken much about the timeout after the fact because it would only bring more negativity to the subject. But before being inducted into the Naismith Memorial Basketball Hall of Fame on Saturday, Webber opened up about the most memorable moment of his basketball career.
Chris Webber needed his "mom's cooking" to get over the timeout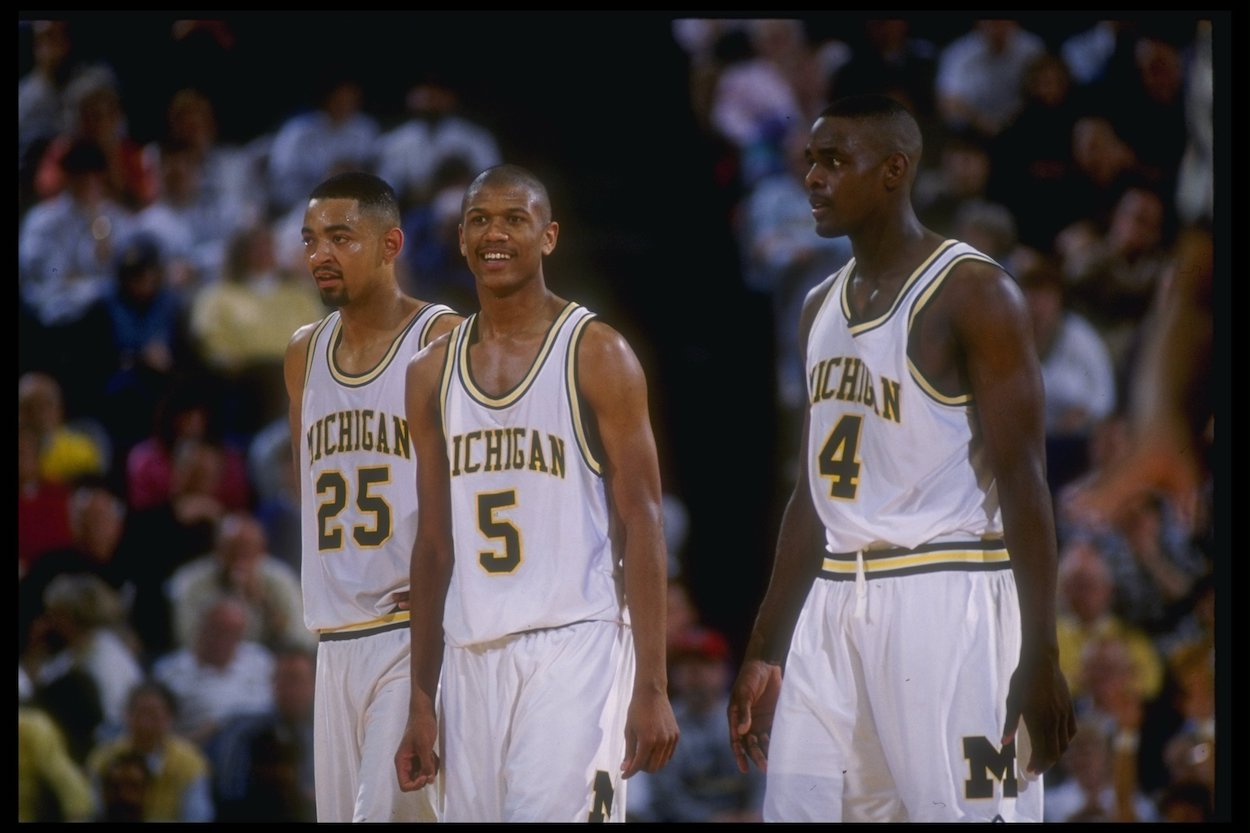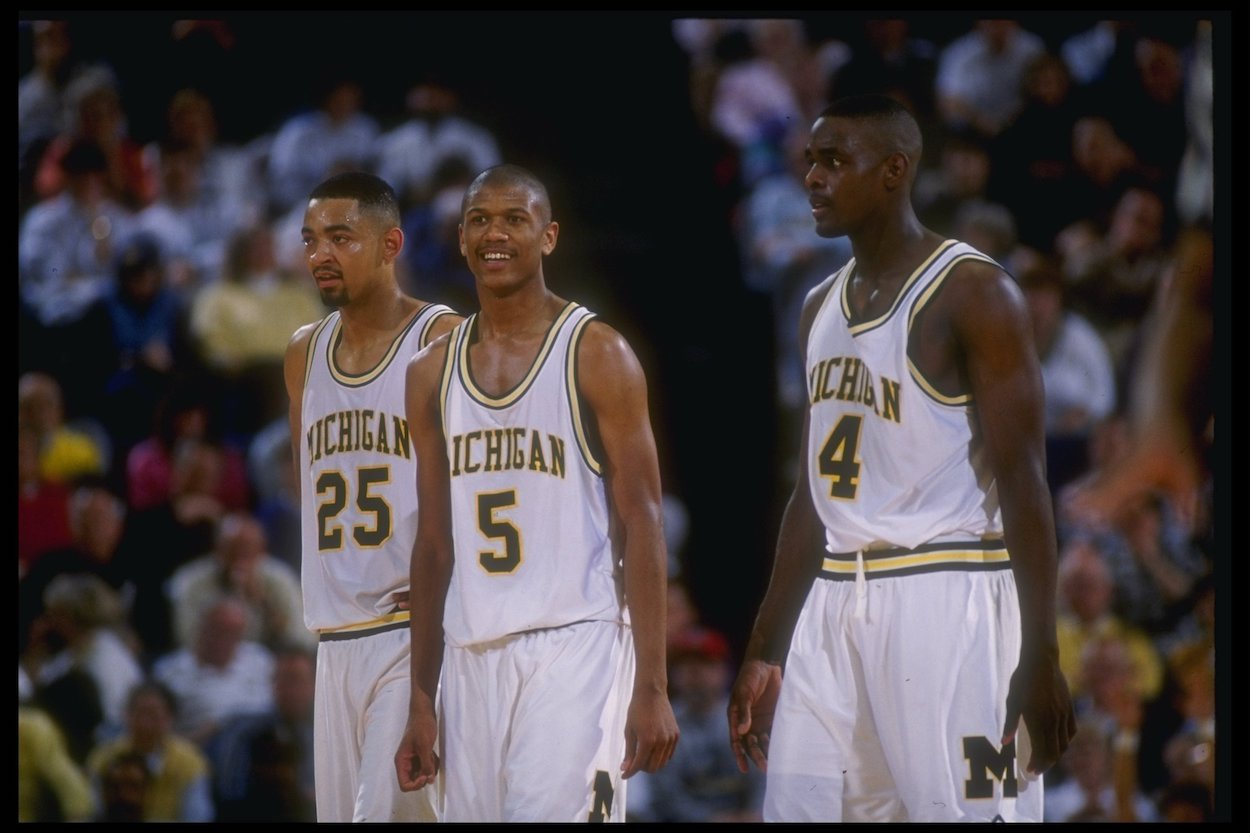 Webber had an incredible NBA career that covered 15 seasons. He was named Rookie of the Year in 1994, made five All-Star teams, and averaged 20.7 points and 9.8 rebounds per game throughout his career. Webber was also one of the best NCAA players of his era, and he led the "Fab Five" Michigan Wolverines to two consecutive championship appearances in 1992 and 1993.
But unfortunately for Webber, he'll always be remembered for calling a timeout his team didn't have.
Last week, the Michigan legend spoke with Shams Charania of The Athletic about the timeout that cost the Wolverines a championship in 1993.
"I went home after that, I needed love and went to my parents' house and just sunk in depression, got my mom's cooking, all that stuff," Webber said. "Three days later, my mom comes to me with a timeout license plate. She starts a foundation and we're helping kids go to school. I never was around people that would let me feel sorry for myself. My father's like, 'You're about to be the No. 1 pick, what do you feel sorry for?'"
Webber's dad was right. A few weeks after Michigan lost to North Carolina in the title game, the Orland Magic made Webber the first overall pick in the 1993 NBA draft.
Webber is "proud" of the timeout game and hopes it can inspire others
Surprisingly, Webber doesn't look back on the 1993 title game as a low point in his life. In fact, he might be more proud of that game than any other game he played in his career.
"That's what I'm proud of," he explained. "If there's one that I would ever have to show my son or daughter, it would be the timeout game. Because I was killing: I had 23 points, 11 rebounds and I was the best player on the floor. And the worst moment of my life happens. And after that, your dad was still a bad man. I want you to study that game so you can see how great he must have been before that to even get his team there — and then that didn't stop him as his momentum kept going.
"So no, no, no, no, no … I've been fighting to make sure that's an example for those that come after me and inspire other people. I've always tried to keep it in perspective while accepting the pain."
The infamous timeout propelled him to a Hall of Fame NBA career
Webber didn't let the timeout affect him once he made it to the NBA. He became a star in the league rather quickly, and he went on to have an incredible career that just paid off with a Hall of Fame plaque. And even though Webber never won the championship that eluded him his entire life, he's proud the timeout didn't derail his career.
"It wasn't the end of the world," Webber said. "It was something … a championship, a demon I was always chasing, yes. As far as affecting — I wouldn't be here if it affected me. When you look at others that have made some pretty big gaffes in sports, you haven't seen them. You see me every day. You got to realize it doesn't have the depressing ending."
Webber might be remembered forever for his most embarrassing blunder, but it shouldn't overshadow his Hall of Fame basketball career in the end.