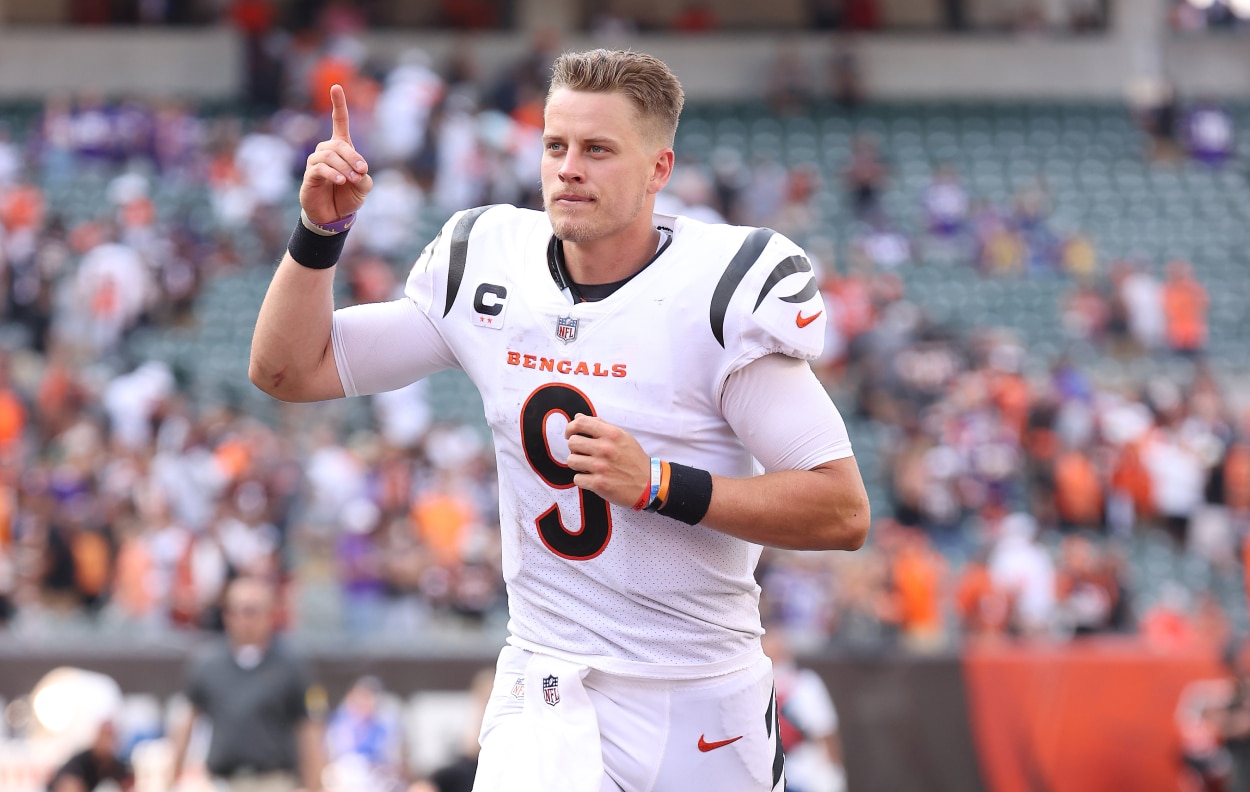 Cincinnati Bengals: Joe Burrow's Impeccable Leadership Skills Further Proved With Upcoming Trip to Vegas
Joe Burrow has already shown he's a tremendous leader, and the Cincinnati Bengals quarterback is continuing to prove that by planning an upcoming trip to Las Vegas.
Joe Burrow lifted the Cincinnati Bengals from obscurity to a Super Bowl appearance during the 2021 NFL season, but his stellar play wasn't the only characteristic that carried his team. Burrow is more than an elite athlete; it appears he's also a tremendous leader on and off the field.
So, as Cincy tries to solve a contract negotiation with one of its top defensive stars in safety Jessie Bates III, Burrow is continuing to show why he is one of the team's captains. 
The quarterback and Bates are planning a trip to Las Vegas together.
Joe Burrow addressed Jessie Bates' contract situation
Jessie Bates III has become a cornerstone of the Bengals' defense. He has recorded at least 100 tackles in three of his first four seasons and has 408 total in his career to go with 10 interceptions and 35 defended passes.
During Cincinnati's run to the Super Bowl last season, Bates racked up 20 tackles, six defended passes, and two interceptions in four games.
The second-round pick in the 2018 NFL Draft received a franchise tag from the Bengals in March. However, he didn't participate in the team's offseason program, likely hoping to get a new deal before the July 15 deadline.
It appears Joe Burrow also wants him to get a new contract.
"Jessie's a big part of this team," the quarterback said, per Sports Illustrated's All Bengals. "You can put a price tag on what he does on the field, but I don't think you can on what he does in the locker room. He's been a guy that has kind of built what we're doing here. He was one of the first. Jessie's exactly the kind of player that I think you wanna reward for the work that he's done for the last four years through the ups and the downs. We weren't very good for three years while he was here. And then he's been through it all. We're hoping that everything works out in his favor."
He continued: "I know that he's working really hard right now in the weight room. He's looking great. He's going to be ready to go for whenever he gets here. Business is business. He's gotta take care of what he's gotta take care of, but I know when it's time to show up, he's going to be ready to go."
Burrow also revealed that despite the contract situation, he and Bates are planning a trip to Vegas together.
It may seem small, but Burrow ensuring he stays in contact with Bates is enormous for his team and its chemistry.
Joe Burrow is continuing to show his impeccable leadership skills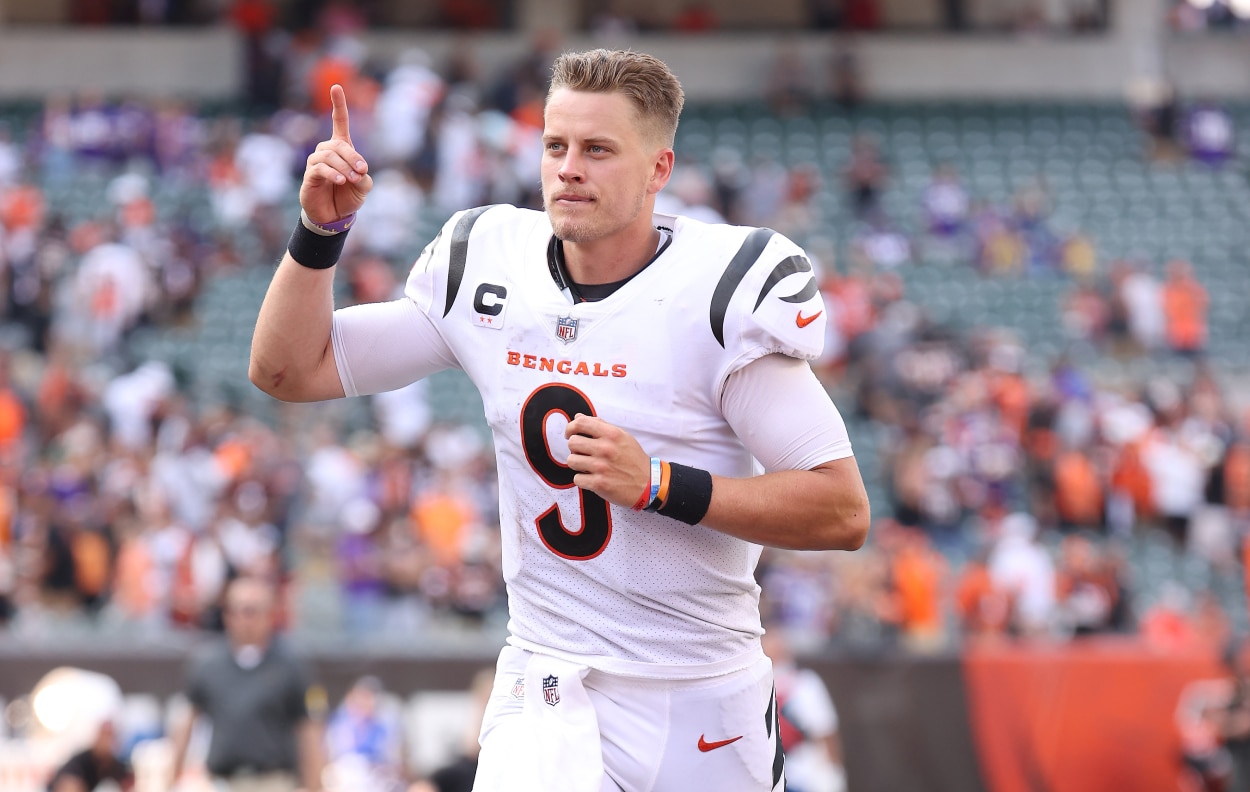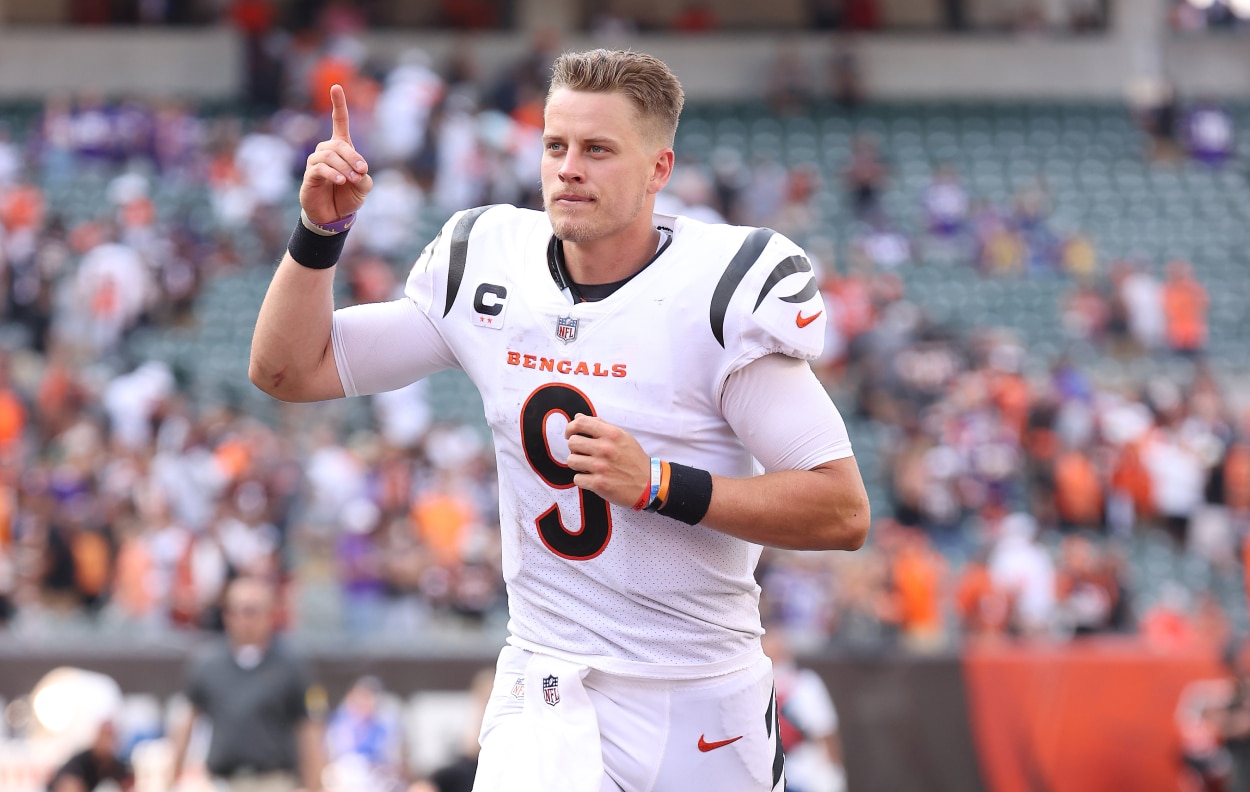 Great quarterbacks know how to lead their respective teams. Look at guys like Tom Brady and Peyton Manning. Brady is good friends with tight end Rob Gronkowski and even let Antonio Brown stay in his house. Those relationships helped him win his 2020 Super Bowl with the Tampa Bay Buccaneers.
Peyton Manning also had great relationships with his teammates. Pat McAfee – the former Indianapolis Colts punter – has retold countless stories about The Sheriff over the years. McAfee may not have played on Manning's offense, but the QB understood how to lead a winning team, which means making sure the special teams guys are included.
Burrow is showing that with Bates. No, Bates doesn't play offense. But defending a fellow team captain and an essential voice in the locker room shows that Burrow cares about all his teammates, not just those who catch passes from or protect him. Going on a trip to Vegas also likely ensures that Bates still feels a part of the team, even if he's away from it.
Joe Burrow might just be entering his third NFL season, but he has shown time and time again why the Bengals made him the face of their franchise. The quarterback isn't just a great player; it seems he's a tremendous person and teammate.
Stats courtesy of Pro Football Reference