CJ McCollum Pins Blame on Ja Morant for the Western Conference Trading Surge
Kevin Durant to the Phoenix Suns was the second of two blockbuster deals made ahead of Thursday's NBA trade deadline. The Los Angeles Lakers were also in the middle of an earlier one, shipping out Russell Westbrook and getting D'Angelo Russell back in a three-team deal. New Orleans Pelicans guard CJ McCollum had his own theory about why the Western Conference teams were frantically bolstering their rosters. He jokingly blamed Memphis Grizzlies star Ja Morant.
Ja Morant said no team worried him in the Western Conference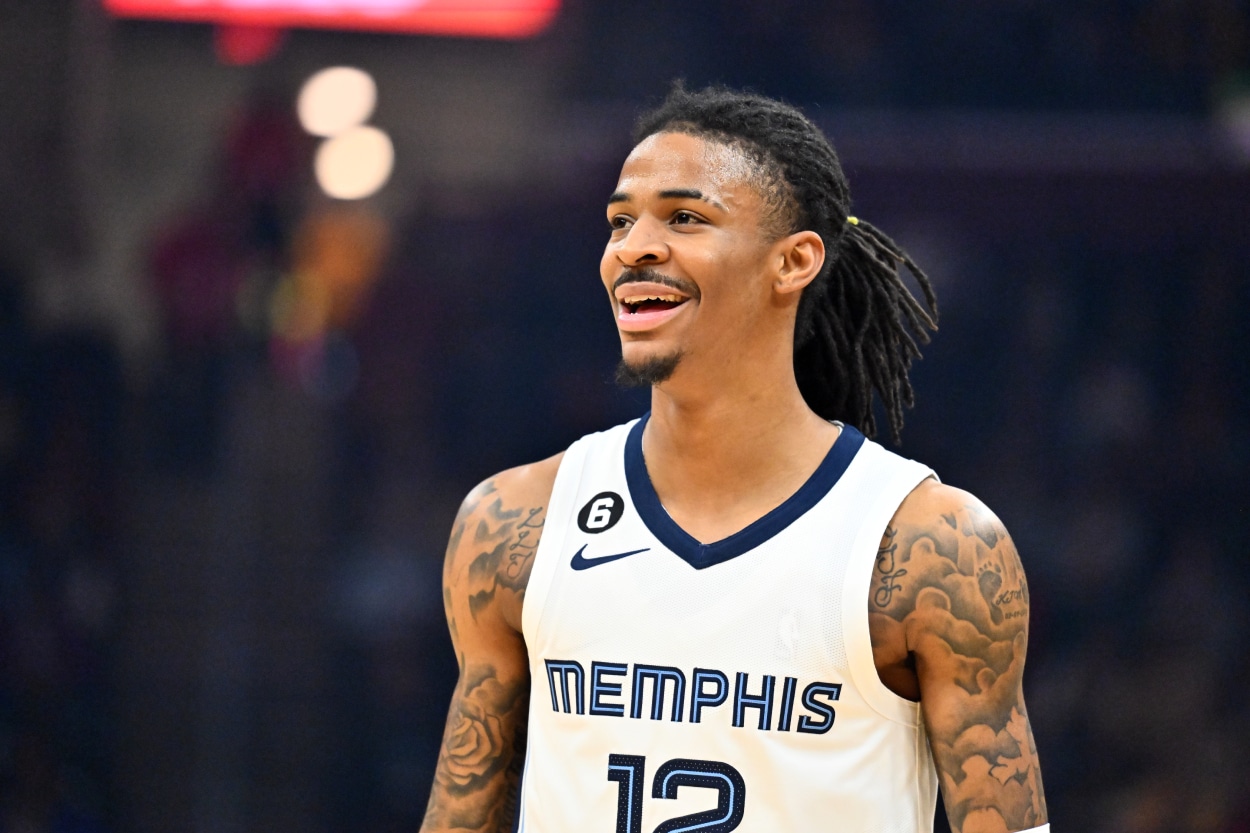 This will teach Morant to open his mouth. According to McCollum, Morant is the reason for the Western Conference teams beefing up their rosters.
Just before the NBA's Christmas Day slate, Morant sat down with Malika Andrews of ESPN. He spoke about the Grizzlies' holiday matchup with the Golden State Warriors, Memphis' first-ever Christmas appearance. Andrews asked Morant what teams he feels might be roadblocks in order for Memphis to win the franchise's first championship.
"Celtics," he said without hesitation.
"No one in the West?" Andrews asked.
"Nah. I'm fine in the West," Morant said.
Morant might've spoken too soon. At the time, the Grizzles and Denver Nuggets shared the best record in the Western Conference at 19-11. Although they are in second place in the West, the Grizzlies have gone 14-10 since his comment and are 4.5 games behind the Nuggets.
McCollum jokingly blames Morant for the big trades
The Suns acquired Durant late Wednesday night, sending three players and four unprotected first-round picks to the Brooklyn Nets. Phoenix also received T.J. Warren.
Before that, the Lakers, Minnesota Timberwolves, and Utah Jazz teamed up for a deal that sent Russell back to the Lakers, along with Malik Beasley and Jarred Vanderbilt. The Jazz received Westbrook, Juan Toscano-Anderson, Damian Jones, and a 2027 first-round pick. Minnesota brought in Mike Conley, Nickeil Alexander-Walker, and three second-round picks.
Earlier in the week, the Dallas Mavericks improved by trading for disgruntled point guard Kyrie Irving. The Western Conference has had quite the shakeup, with several teams improving.
"This all because @JaMorant said he was good in the West," McCollum tweeted with three laughing emojis. McCollum posted the tweet in the early hours of Thursday morning, shortly after the Durant deal was announced.