Why CJ McCollum Re-Signed With the Trail Blazers Instead of Testing Free Agency
The Portland Trail Blazers didn't make any huge splashes during free agency this NBA off-season. Their biggest departure from the team was probably Seth Curry, who was a good backup point guard that signed with the Dallas Mavericks. Portland made a major trade for Hassan Whiteside to shore up their front line, but it was mostly a quiet free-agent period. CJ McCollum has been a staple in the backcourt, and he recently signed a contract extension to stay with the team. Let's look at the extension, why he decided not to test free agency, and what fans can expect from the Trail Blazers this upcoming season.

CJ McCollum's contract extension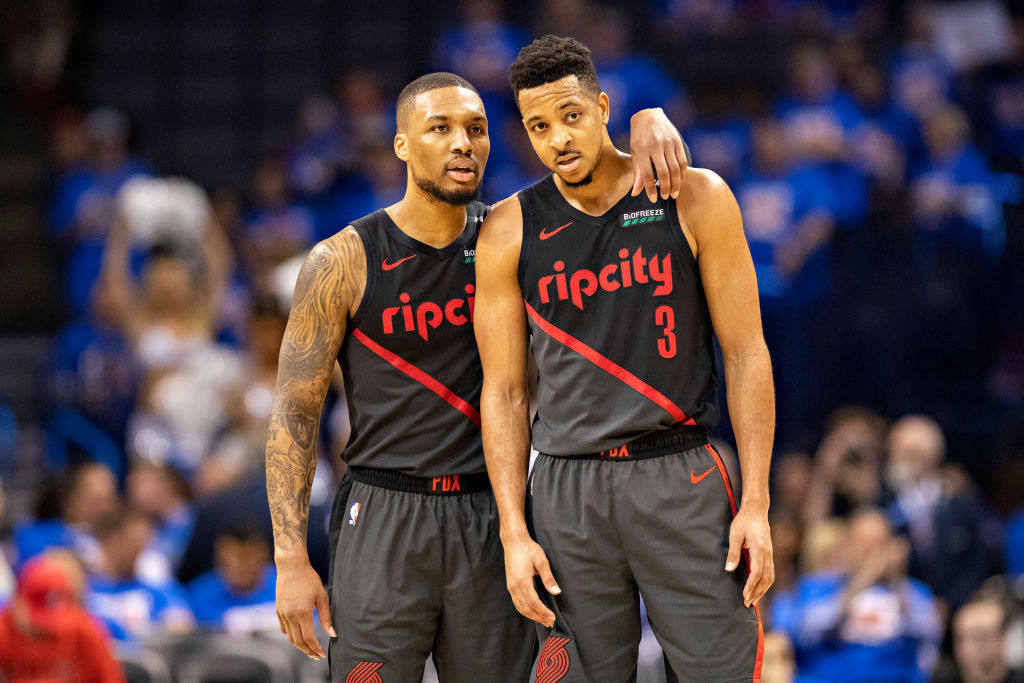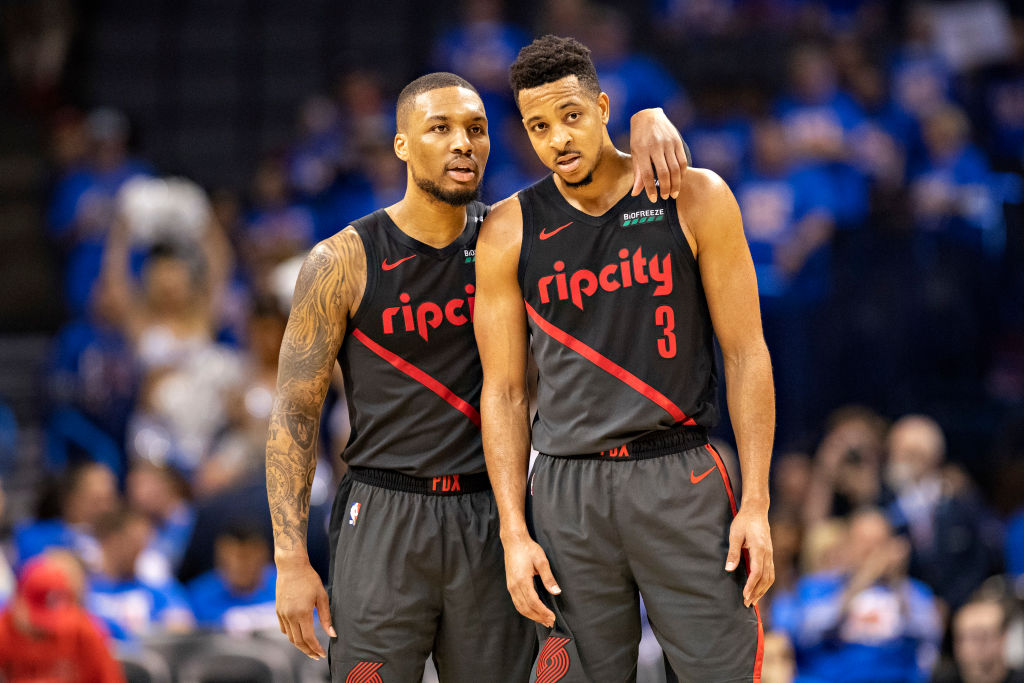 McCollum had two years left on his contract before signing the three-year $100 million extension. This gives the Trail Blazers' backcourt some stability as Damian Lillard has previously talked about staying loyal to the franchise and McCollum has fallen right in line.

It isn't a John Wall and Bradley Beal situation. McCollum and Lillard get along great off the court and play excellently together on it. McCollum has no problem being the No. 2 option on most nights as Lillard is one of the games best players.
With McCollum and Lillard both under contract, Portland knows its top two playmakers aren't going anywhere. They both averaged more than 20 points per game and led the way in minutes played.
Why didn't he test free agency?
McCollum signing the extension was very surprising, as he would have easily been one of the top-10 free agents in the 2021 class.

Giannis Antetokounmpo, Kawhi Leonard, and Paul George were all going to be the top free-agent targets of every team, but we think McCollum would have been able to secure a max deal as well. He would've been a great fit with the Lakers, as LeBron can always use another shooter around him.

We think a big reason McCollum didn't test the free-agent waters is because of Portland's success this past season.

Making it to the Western Conference Finals
Before the start of the 2018 season, CJ McCollum had Kevin Durant on his podcast. Durant embarrassed McCollum by explaining that the Trail Blazers weren't a serious threat to the Warriors dynasty. He asked McCollum how the Blazers performed in their playoff matchup against the New Orleans Pelicans where they were the No. 3 seed and were swept by a Pelicans team without DeMarcus Cousins. Durant said, "How'd you play? Like an eighth seed."

There was plenty of motivation for Portland this season, and it had a strong playoff run to the Western Conference Finals. Even without Durant, who was out with a calf injury, the Warriors made easy work of Portland. Their key losses on the front line forced them to make a daring move this offseason.
Key roster move
The trade for Hassan Whiteside was a smart one, as he will mend the middle until Jusuf Nurkic returns from his broken leg. Once Nurkic returns, you could be looking at a top-four front line in the West. If the Trail Blazers win fewer than 50 games this season, we will be extremely surprised.

Whiteside is a beast on the defensive end of the floor and has racked up triple-doubles with double-digit blocks in his career. His relationship with Lillard should also help him fit in with the roster after he reportedly fell out of favor with the staff in Miami.

McCullum and Lillard both could average over 22 points per game this season, and McCollum could flirt with a 50-40-90 season.

Do you like CJ McCollum's extension?
Do you think the Trail Blazers were smart in offering CJ McCollum a contract extension? We think it was a good deal for both sides and expect the Trail Blazers to stay in contention in the West for the next couple of seasons.