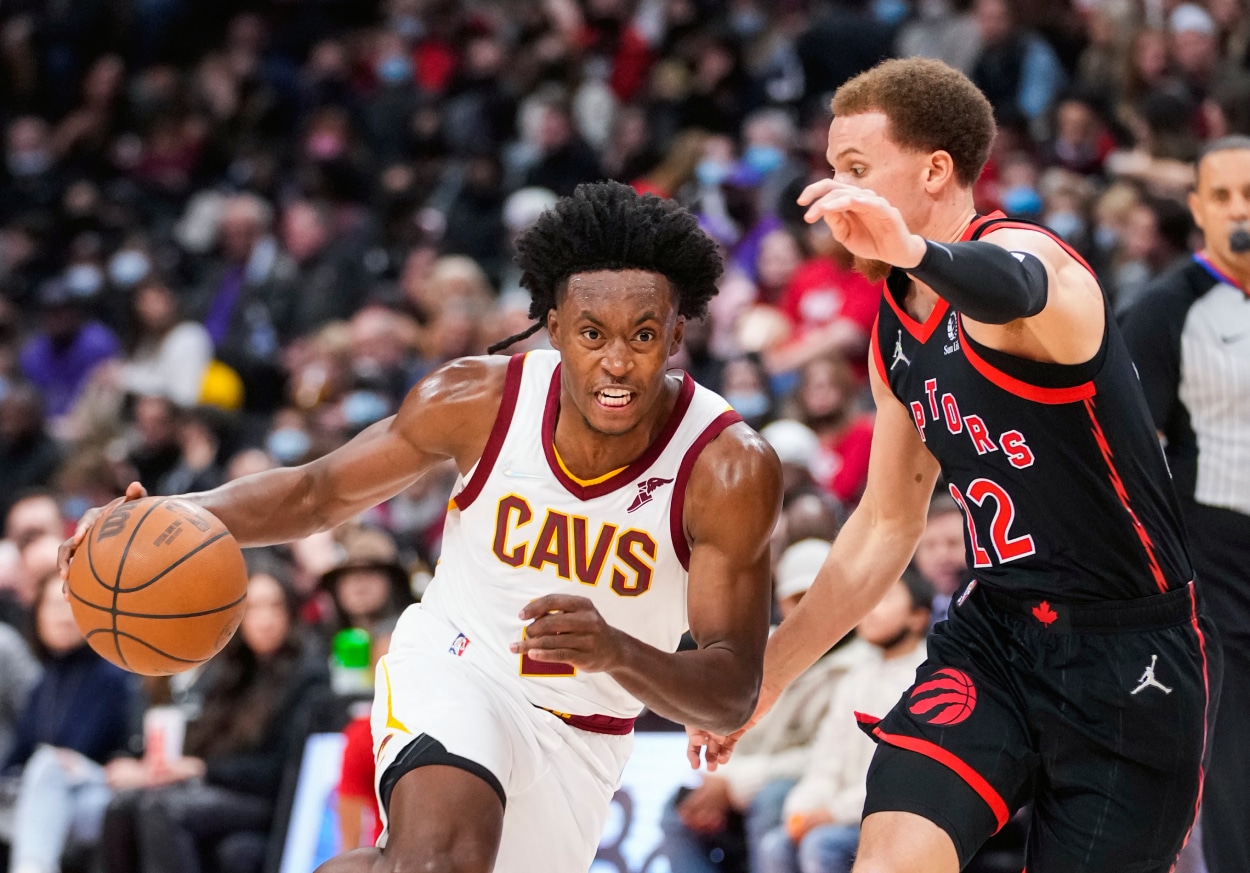 Cleveland Cavaliers: Collin Sexton News Helps Cavs Clear Major Hurdle in Path to Championship Contention
The Cleveland Cavaliers had a great 2021-22 season, and recent news about Collin Sexton has helped them clear a major hurdle in their path to championship contention.
Despite losing in the NBA Play-In Tournament, the Cleveland Cavaliers were the feel-good story of the 2021-22 season. They recorded a winning record without LeBron James for the first time since The Last Dance year (1997-98), and they showed they have three legitimate young stars who can rule the NBA for quite some time in Darius Garland, Jarrett Allen, and Evan Mobley.
However, injuries and a lack of perimeter scoring resulted in the Cavs losing in the play-in tourney. Their season ended slightly earlier than they expected.
But now, Cleveland has cleared a major hurdle in their path to championship contention: Collin Sexton is reportedly playing basketball again.
Cavaliers guard Collin Sexton has reportedly been cleared for basketball activities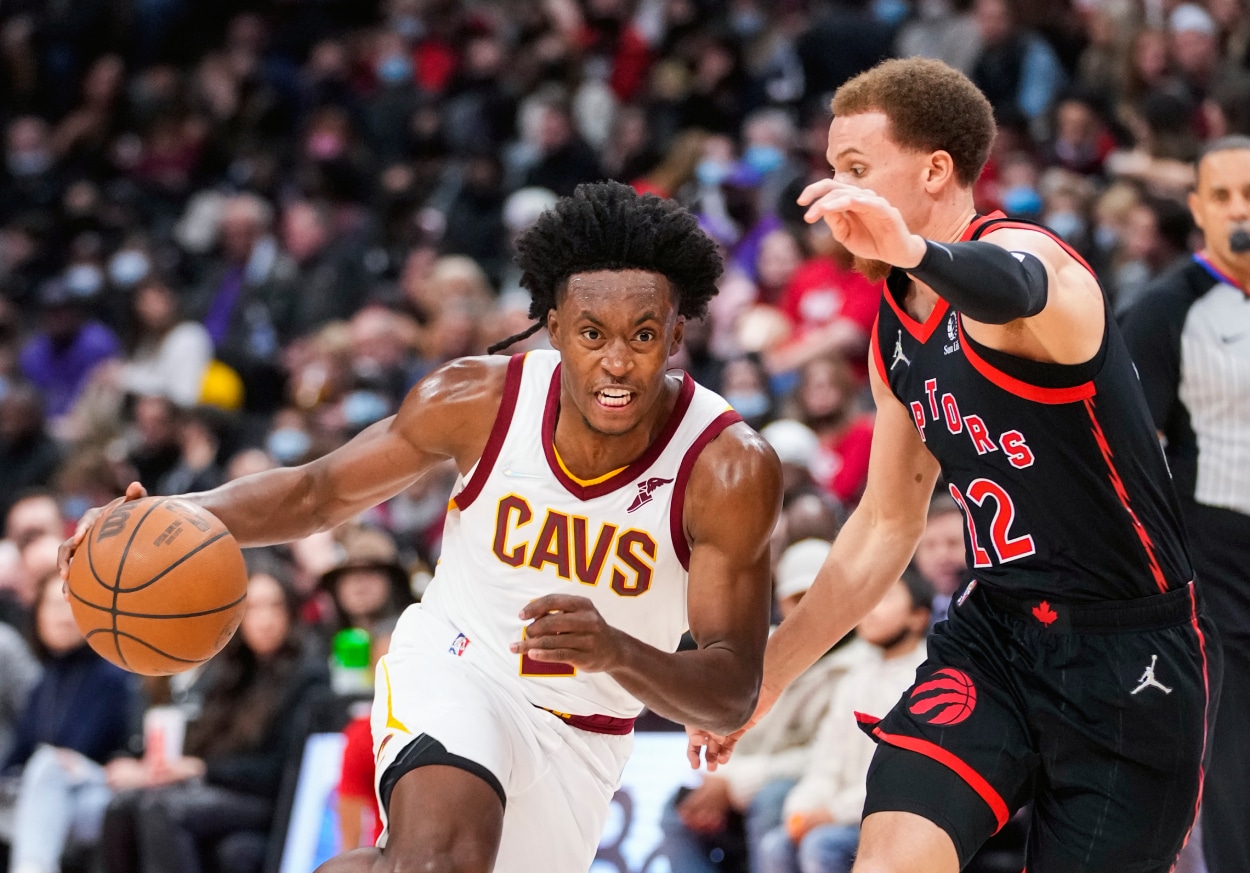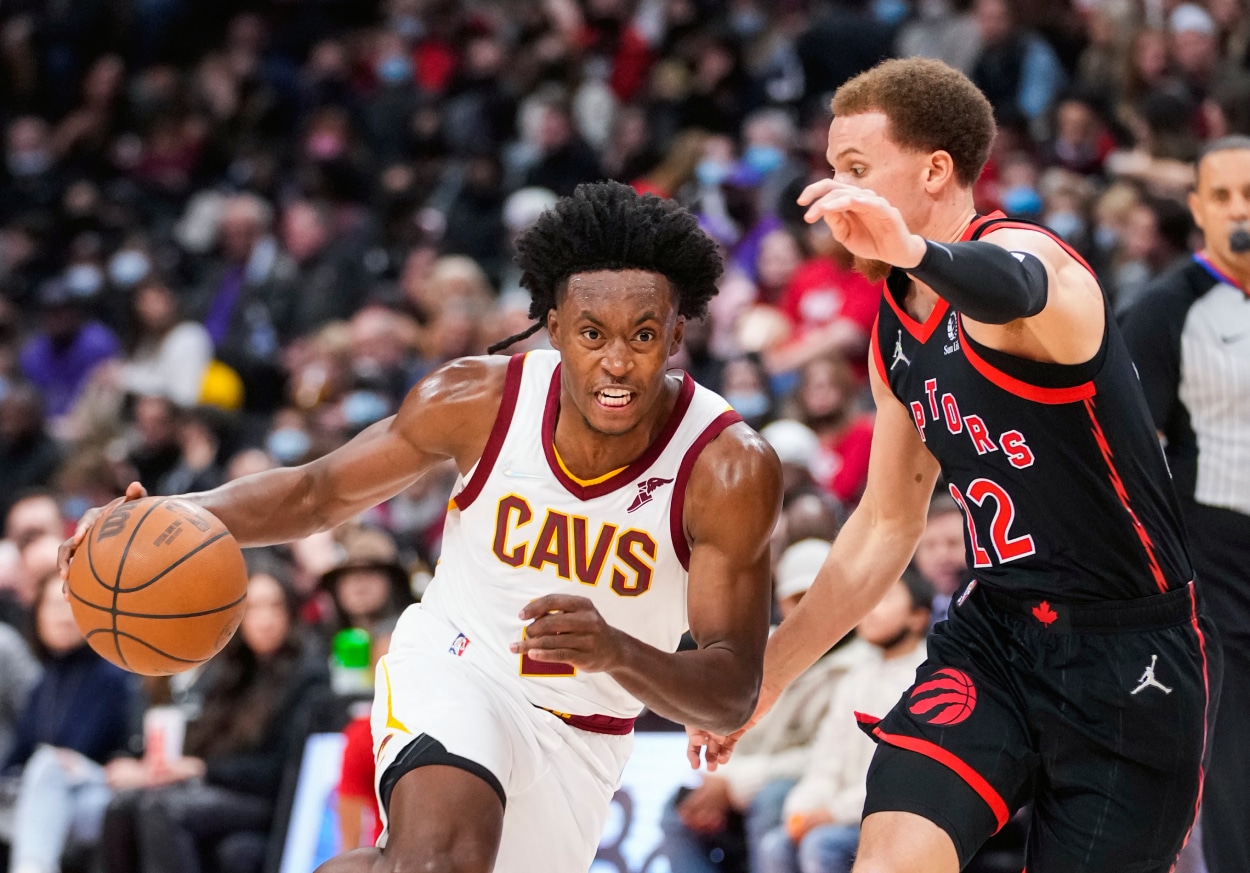 According to Shams Charania of The Athletic, Collin Sexton has reportedly "been cleared for full basketball activities."
Sexton was the Cavs' leading scorer in 2019-20 and 2020-21, but he only played in 11 games last season due to a knee injury. That meant Cleveland played without its 24.3 points per game scorer from the previous year. And while the team had a great season, it sorely missed his production.
Darius Garland was the only guard to consistently provide the Cavs with backcourt scoring all year. Sexton's injury led to Garland's breakout All-Star campaign, but his absence was noticeable during various games in which Garland missed toward the back-half of the season when the team could hardly score.
Sexton is a restricted free agent, so his future is uncertain. But he and the Cavaliers have expressed a desire to continue forward together.
If he continues playing with the Cavs, they just cleared a major hurdle in their path to contending for a championship.
Wait, the Cavs? Championship contenders? Yes, I'm serious.
You may have forgotten, but the Cavaliers were No. 3 in the East at the All-Star break and just 2.5 games back from first place. They then dealt with numerous injuries throughout the second half of the season and took a nosedive in the standings, leading to their play-in tournament loss.
A semi-healthy Cavs squad proved it could compete with the best of the best last season. Since then, they have added Caris LeVert, who averaged over 20.0 points in 2020-21. And Sexton has been cleared to retake the court. Oh, Cleveland also has the No. 14 overall pick in the 2022 NBA Draft.
Their rotation could look something like this (not including any free agents they may also acquire this offseason).
| | |
| --- | --- |
| Point guard | Darius Garland |
| Shooting guard | Collin Sexton |
| Small forward | Lauri Markkannen |
| Power forward | Evan Mobley |
| Center | Jarrett Allen |
| 6. | Caris LeVert |
| 7. | Kevin Love |
| 8. | Isaac Okoro |
| 9. | Cedi Osman |
| 10. | 14th draft pick (if they decide to use it) |
That lineup isn't too shabby and could be dangerous enough to compete with the Boston Celtics, Miami Heat, and Milwaukee Bucks.
Hopefully, the Cavs can re-sign Collin Sexton. His return from injury has cleared a path for them to become the best of the best in the East; they just need to secure his services for the foreseeable future.
Stats courtesy of Basketball Reference