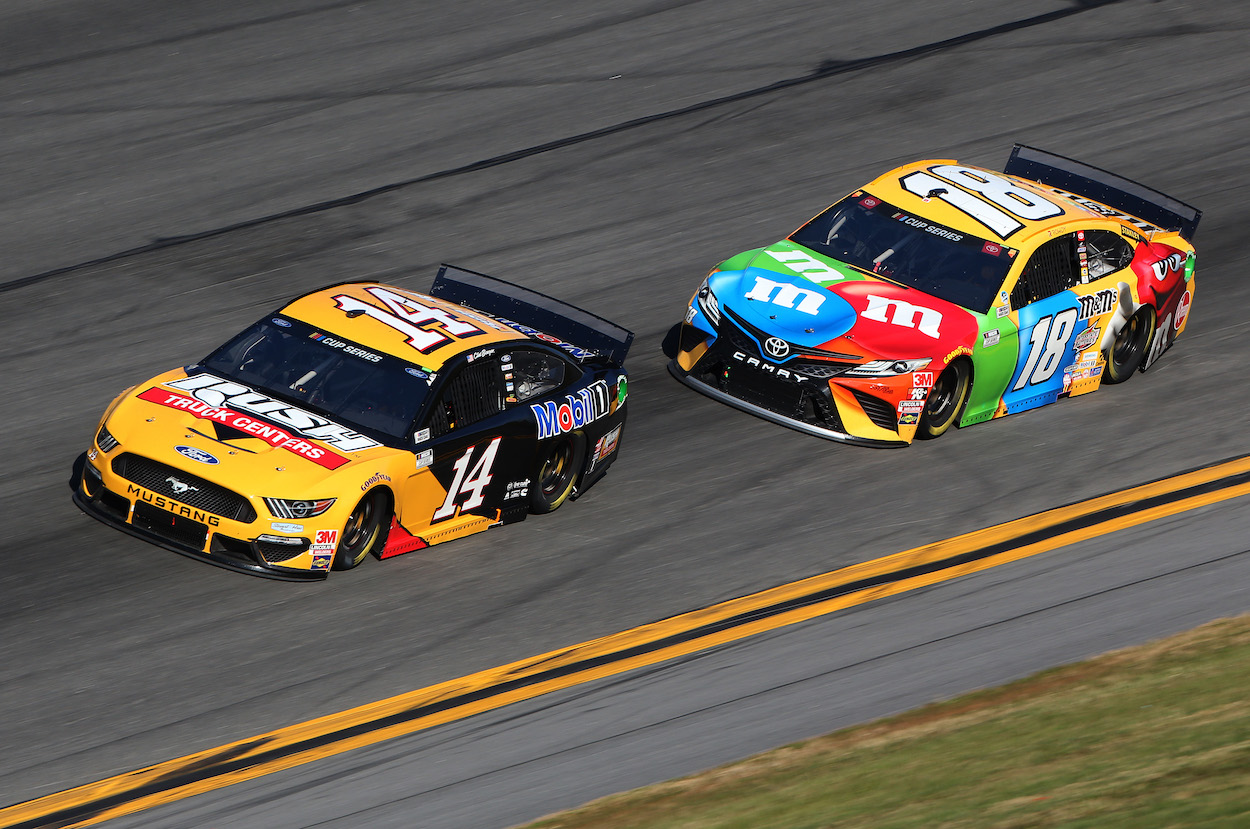 Clint Bowyer Fires Direct Shot at Kyle Busch Over Brewing Rivalry Between Their Sons
While Clint Bowyer and Kyle Busch no longer compete on the Cup Series, there's a rivalry brewing between their sons and Bowyer stoked the flames during FS1's NASCAR Race Hub taking a shot at Busch and his kid.
Rivalries are inherent in NASCAR and are typically born from some type of on-track incident when one driver wrecks another—intentionally or not—and it escalates from there. Kyle Busch and Clint Bowyer never had one of the most heated rivalries on the Cup Series but had more than their share of run-ins on the track. 
Now that Bowyer has retired from racing and moved up to the broadcast booth for Fox, there won't be any more opportunities for the pair to battle it out on Sundays for the checkered flag. Despite that lack of racing against each other, Bowyer revealed during an episode of NASCAR Race Hub how there's still an ongoing competition taking place between their sons when he fired a direct shot at Busch and his son. 
Kyle Busch and Clint Bowyer's rivalry and friendship
Since 2006, Kyle Busch and Clint Bowyer battled each other on the NASCAR Cup Series. Busch undoubtedly got the better of the battles, winning 57 times, including a pair of Cup Series titles, compared to Bowyer's 10 wins. 
Despite being competitors on the track, the two have developed a friendly relationship off it. Before the start of the 2021 NASCAR season, Bowyer invited Busch out to his ranch to talk about the upcoming season in an interview for Fox. The pair bantered back and forth like you'd expect from two people who genuinely like each other. 
In 2018, Clint Bowyer revealed just how close the families were during an interview where he admitted his son Cash was more concerned with Kyle Busch's involvement in a wreck during a race than his own father's performance.
"I've been in the truck driving with him and he went, 'Not dad, how'd your day go? Not, you did a good job. Dad, Kyle got in a wreck. Is he OK?' So we called him going down the road. I said, 'Kyle, Cash needs to know if you're OK. Said nothing about my race or my day, but he wanted to know that you were OK.'" 
Sons now racing against each other
While Kyle Busch and Clint Bowyer will no longer battle on the NASCAR Cup Series with Bowyer calling it quits after last season and transitioning up to the broadcast booth, the racing rivalry lives on through their two sons, Cash, and Busch's son, Brexton.
The two youngsters compete in the Beginner Box Stock car series, which features young drivers ages 5 to 8. Busch has been racing a little bit longer and has a couple of wins under his belt, including one where he outlasted the younger Bowyer.
In November 2020, the 6-year-old Bowyer got his first win. 
Clint Bowyer fires shot at Kyle Busch over brewing rivalry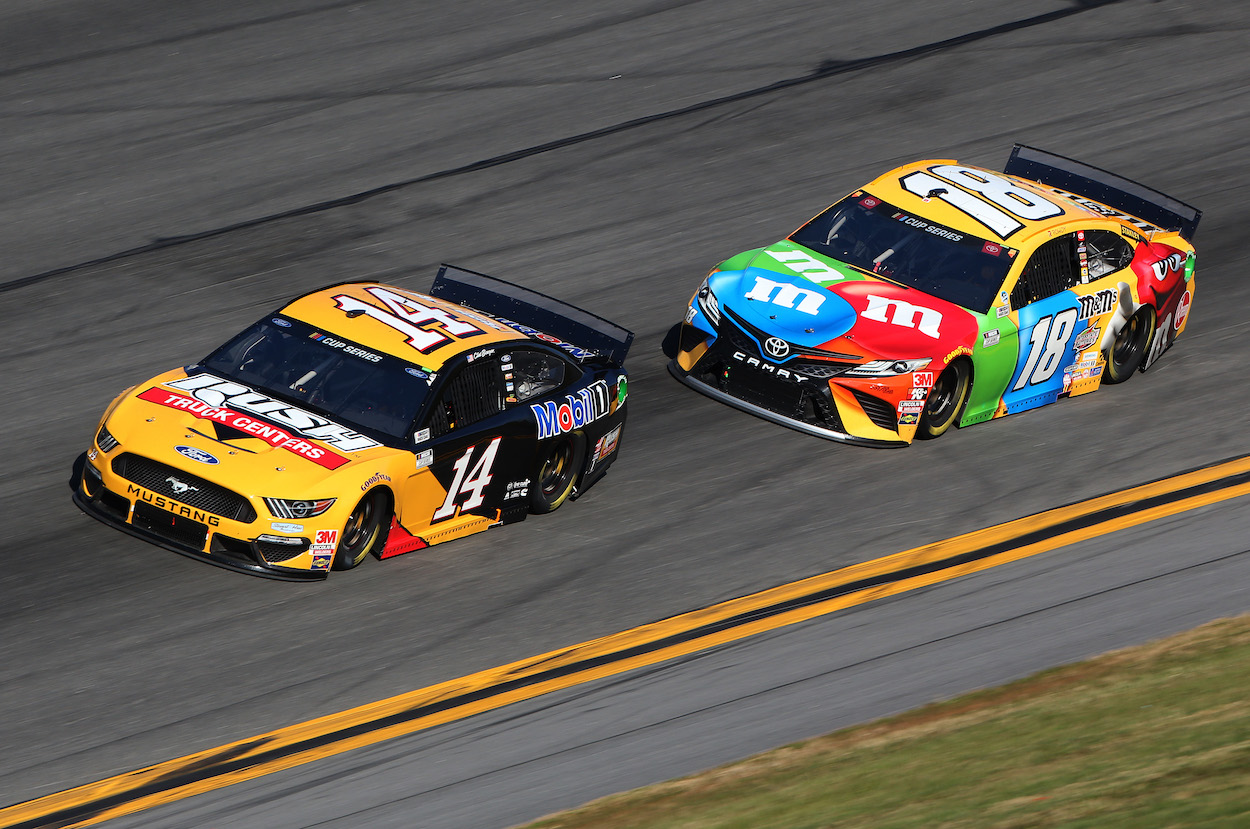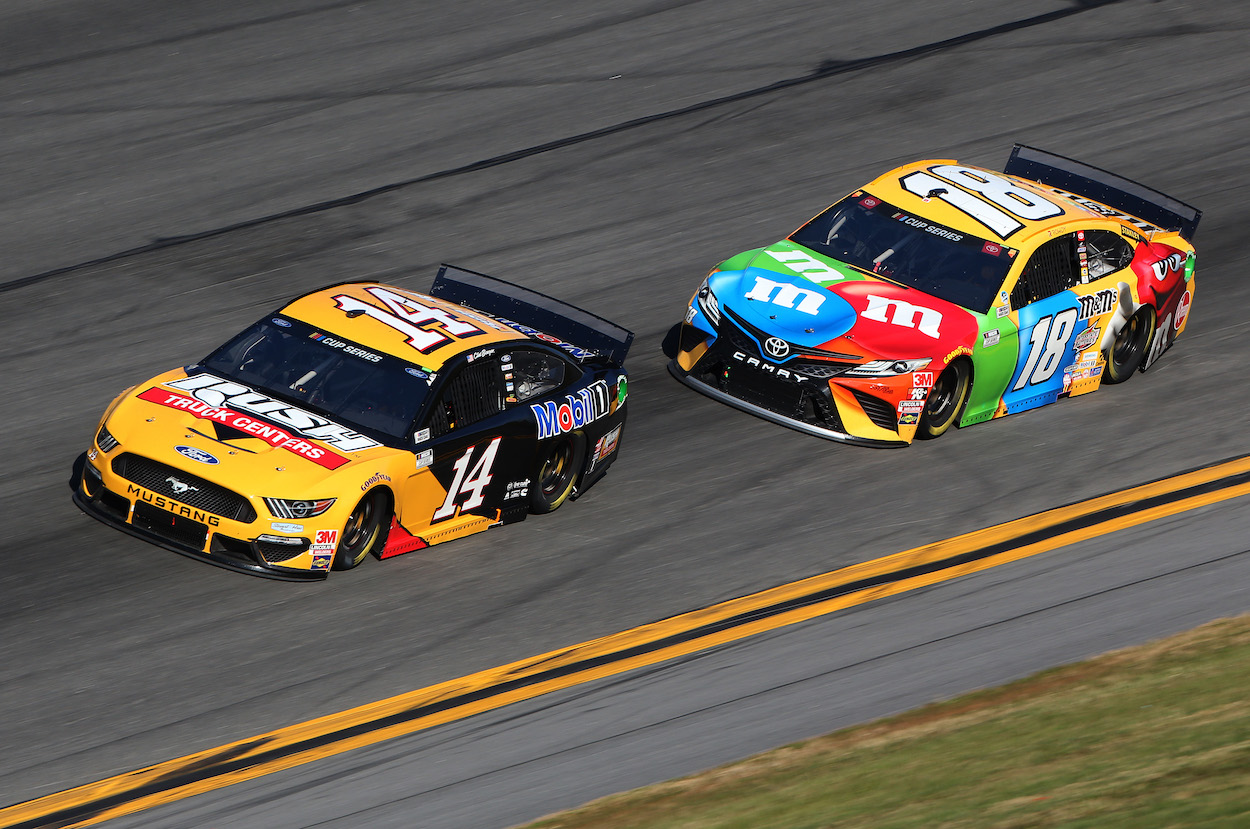 FS1 recently introduced a new segment on NASCAR Race Hub called "Ask Clint," where different drivers ask Clint Bowyer questions. The first installment featured a question from Kyle Busch. 
"Hey Clint, is your son Cash going to have more wins than you?" Busch pointedly asked.
"I'd say probably a good chance at it," Bowyer responded with a laugh. "Being that he beat your kid already in his second race out. Bam! Shots fired, boys!" 
Clint Bowyer and Kyle Busch may not be competing against each other on Sundays anymore, but the thrill of competition lives on through their sons. And based on their father's pedigrees, don't be surprised to see Cash Bowyer and Brexton Busch battling it out in NASCAR in a dozen years from now. 
Like Sportscasting on Facebook. Follow us on Twitter @sportscasting19.