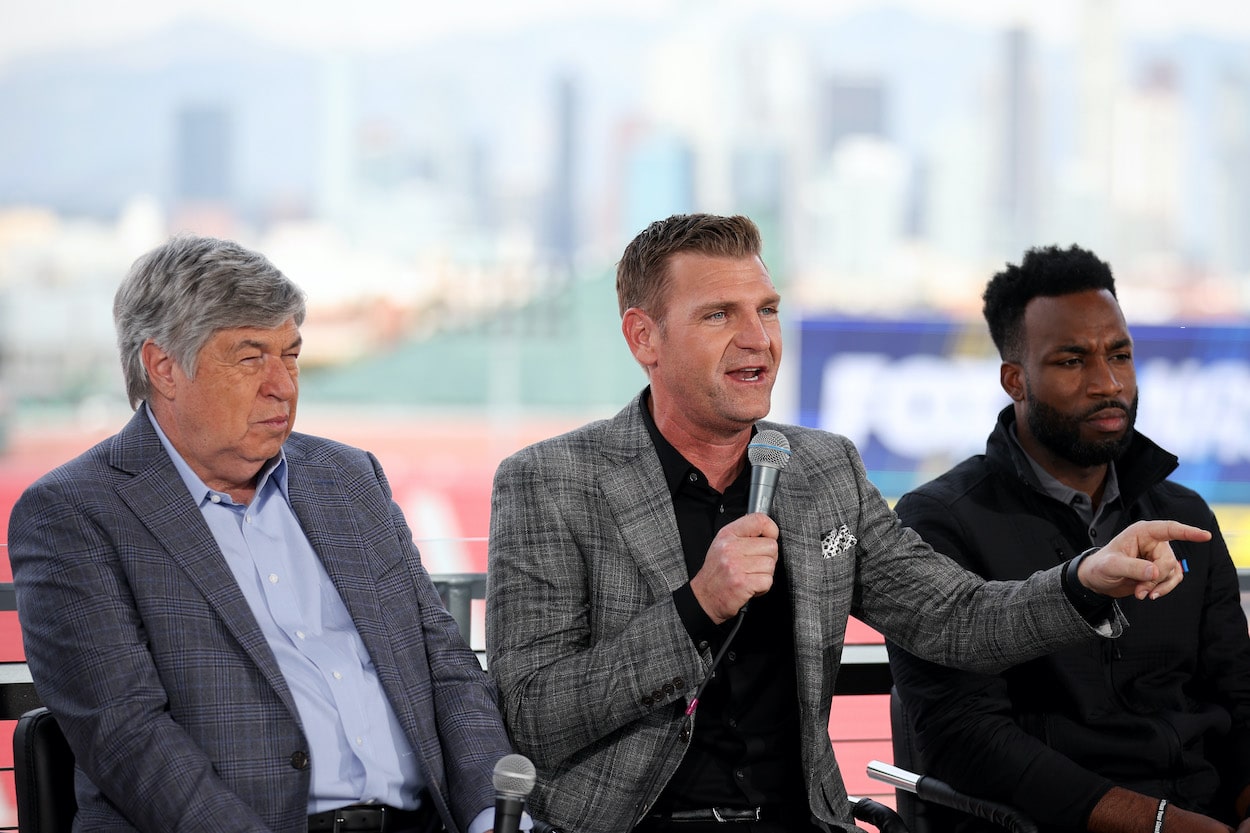 Clint Bowyer Slips Up and Says Slur at Darlington, Prompting Kyle Petty and Mike Joy to Awkwardly Address His Mistake on Broadcast
Clint Bowyer slips up and says slur at Darlington, which prompts Mike Joy and Kyle Petty to address his mistake on the broadcast.
Clint Bowyer and Mike Joy are in their second year of welcoming a rotational lineup of guest analysts every Sunday into the Fox NASCAR broadcast booth. And for the second year in a row at Darlington on Throwback Weekend, each stage will include a different former driver, including Richard Petty, Carl Edwards, and Bill Elliott.
During Saturday's practice and qualifying session, Kyle Petty joined the two announcers to describe the on-track action and talk about the various paint schemes on the cars. It was during practice that the former Stewart-Haas driver talked about the theme of Ty Gibbs' car throwing it back to his grandfather's days as the legendary NFL coach when he inadvertently made a slur that then produced an awkward conversation.  
Clint Bowyer makes slur and mistake addressed by Mike Joy and Kyle Petty 
Throwback Weekend at Darlington is entertaining for fans and the teams because it's a creative way to go back in history and remember some of the sport's greatest drivers and those specific moments in time. 
Some themes are more personal than others. That would be the case for Ty Gibbs with a throwback to Bobby Labonte and the No. 18 Joe Gibbs Racing car he drove that featured the burgundy and gold colors of the Washington team his grandfather coached to three Super Bowl titles and was sponsored by the Pro Football Hall of Fame. 
As the No. 54 made its way around the track in Saturday's practice, Clint Bowyer shared his feelings on the car. 
"I like this one a lot. Meaningful," Bowyer said. "Throwing back to Grandpa's Redskin days as a coach. That's cool." 
"And Bobby Labonte ran this scheme for Joe Gibbs," Mike Joy pointed out. 
"Commanders," Bowyer said, correcting to the new name the team started using in 2022. 
"Oh yeah, you can't say Redskins anymore," Joy said. 
"Yeah, you can't say that," Kyle Petty chimed in.
"Well, it was then," Bowyer said. 
Joy makes surprising comment about name change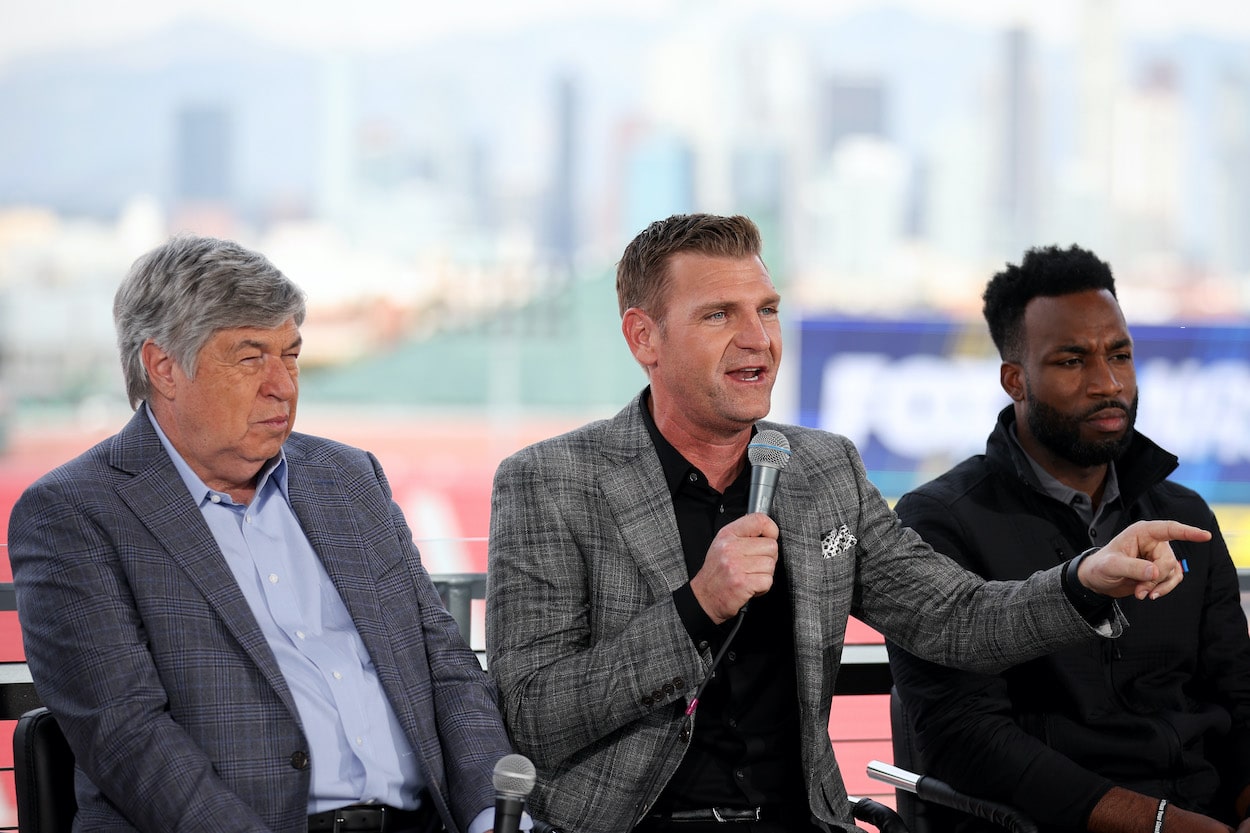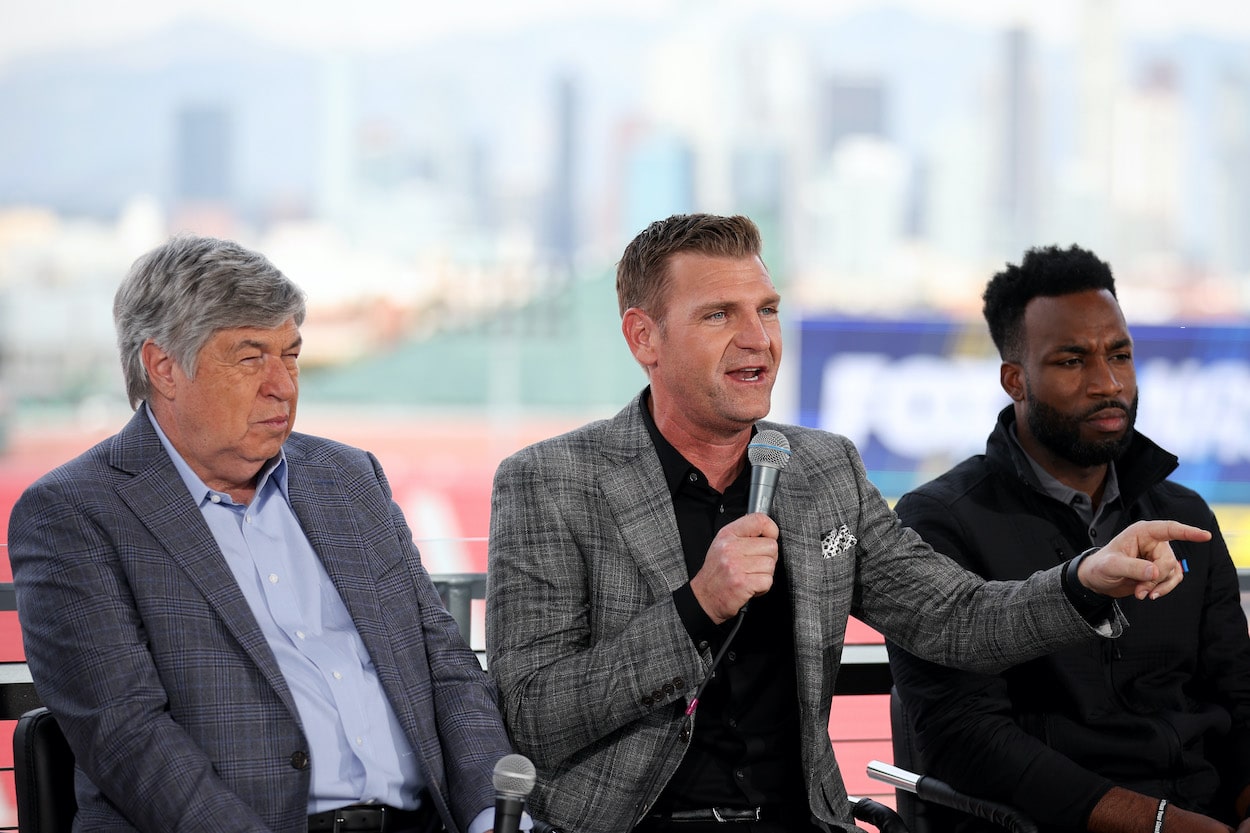 While Clint Bowyer mistakingly used the previous team name that is offensive, the conversation would have likely ended had he not corrected himself on the air, which then prompted both Joy and Petty to jump in and address his blunder. 
Interestingly, as the discussion awkwardly continued, including Petty talking about a seven-second delay and suggesting the new team owner, who paid $6.05 billion, can call the team whatever he wants, the 73-year-old broadcaster offered his personal opinion.
"Wonder if the new owner will change the name again?" Joy asked. "I vote yes."
Bowyer and Joy will welcome Kevin Harvick next year
Mike Joy admitted last month during an interview on SiriusXM NASCAR Radio that it can be challenging working with a different person in the booth each week because it's hard to get a feel for the guest analyst's tendencies and get into a rhythm. That will change next season when the duo welcomes Kevin Harvick on a permanent basis.
Harvick has proven to be quite adept as a broadcaster during his multiple Xfinity Series appearances this year and will blend in well with the veteran announcer and his former SHR teammate. And hopefully, he'll be able to keep the latter in line.
To stay up to date on the latest happenings in NASCAR, including breaking stories you can't find anywhere else, follow Kyle on YouTube and Twitter.