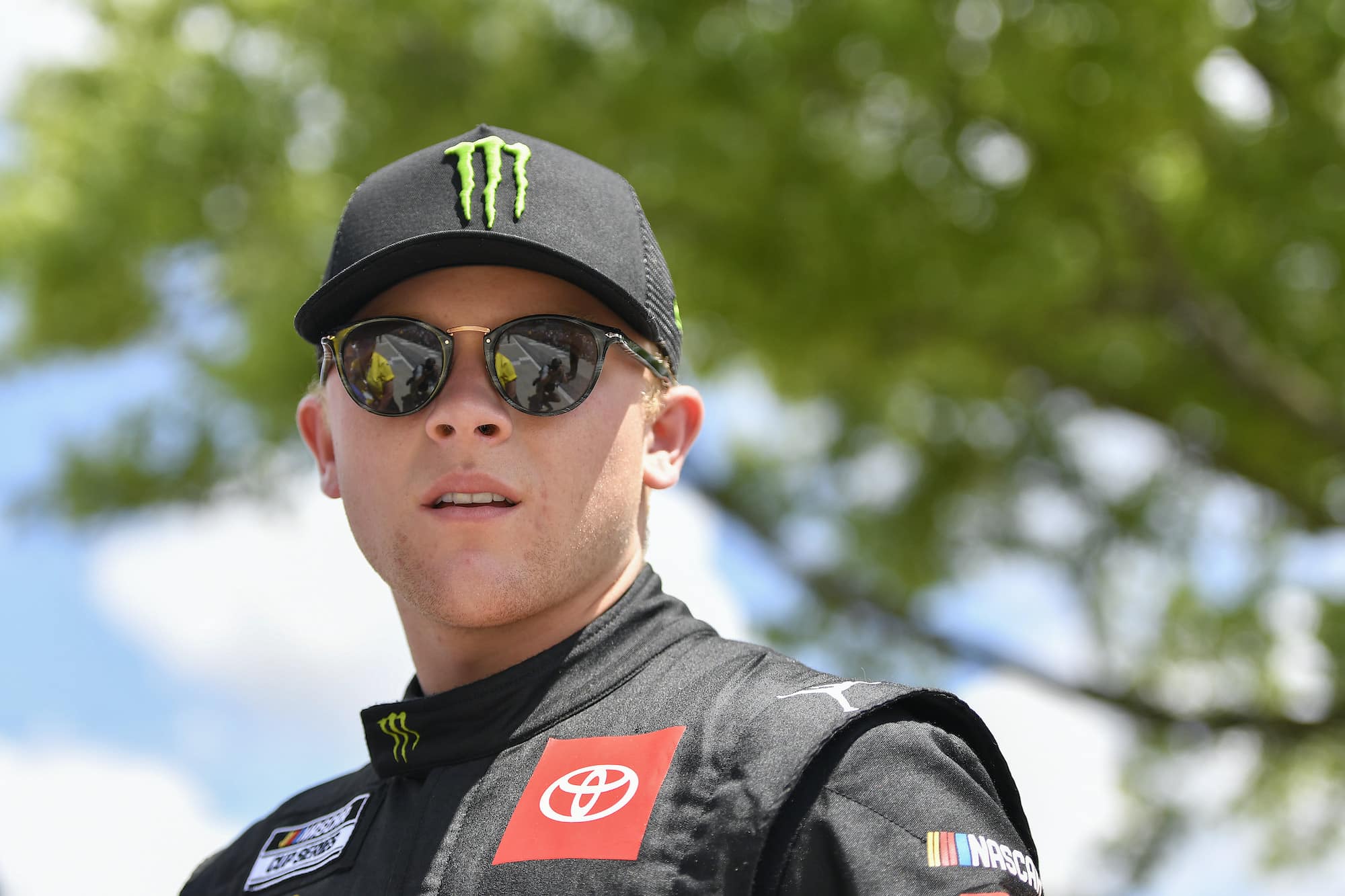 Ty Gibbs Has a Surprising New Nickname Given to Him by Mike Joy
Ty Gibbs has started his Cup Series rookie season on a good note with four top 10s and his overall demeanor has earned him an interesting nickname from Fox's Mike Joy.
Things have gone well for Ty Gibbs in his NASCAR Cup Series rookie season. The 20-year-old has scored four top-10 finishes in the first 10 races. And now he's starting to receive nicknames. Last week, the No. 54 car was running up in the front around the 2.66-mile track at Talladega Superspeedway when Mike Joy talked about the Joe Gibbs Racing driver and his persona in 2023, before giving his new identity a nickname. 
Ty Gibbs teased by Mike Joy for lack of excitement during interview
During qualifying on Saturday at Dega, Ty Gibbs ran a quick lap around the superspeedway in the first round, finishing second behind Chase Briscoe, and advancing to the final round. A few minutes before getting inside his Toyota and running the final-round lap, Fox's Josh Sims caught up with the 2022 Xfinity Series champion. 
"I feel like we got a very fast Monster Energy Toyota Camry," Gibbs said with little to no inflection. "Proud of my team's efforts for this one. The 54 boys did a great job kind of working on this thing all week, getting it dialed in. I'm happy with the car. Just got to see if we can find a little bit more there in the next round."
Seconds later in the booth, Joy reacted to what he had seen and, more specifically, heard from the young driver. 
"He's very excited for this second round. You can hear it in his voice," the announcer said with a tone of sarcasm. 
Gibbs receives new nickname from Joy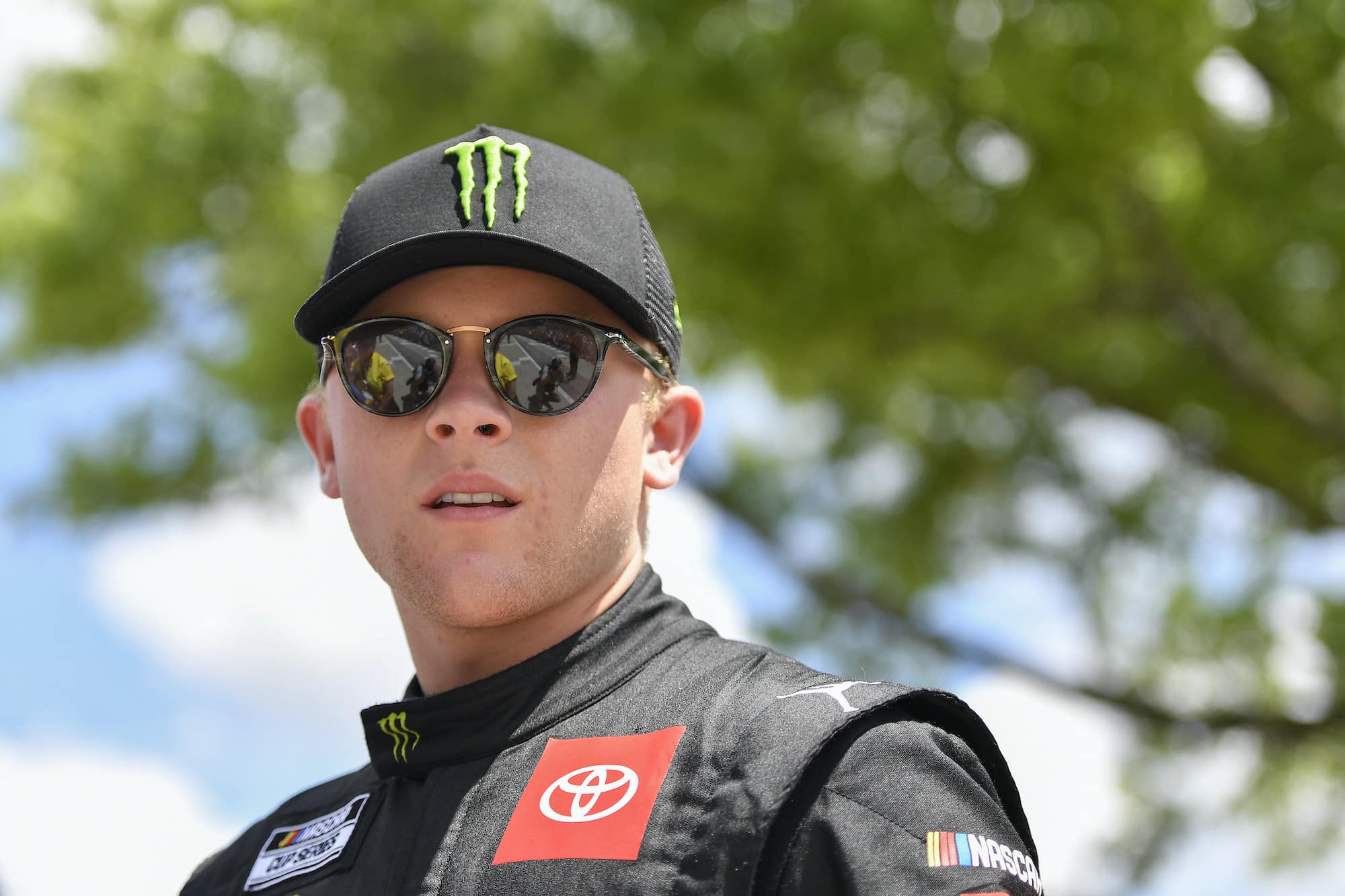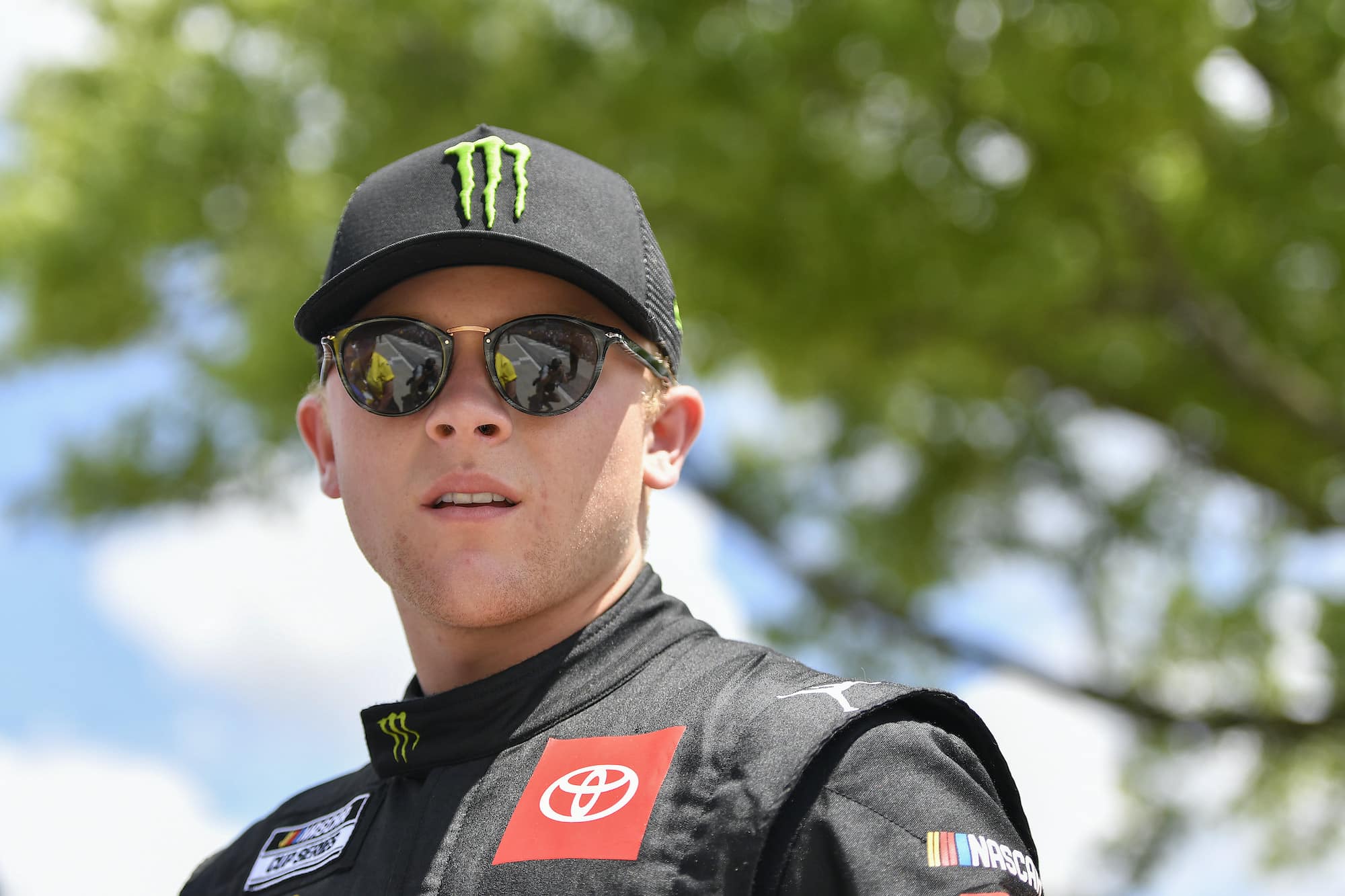 On Sunday and less than 24 hours after those comments, the veteran broadcaster found himself talking about Gibbs during the race as he had made his way to the front of the field. This time, Joy's remarks had a notable change in tone as he attempted to explain the driver's comments and tone from the day before.  
"He is becoming the Ice Man," Joy said. "I know he's a rookie, but you listen to his interviews. You listen to him on the radio. Very calm. A very calm demeanor. Not a lot of emotion shown, plus or minus. It's: I'm here to do my job. I'm going to do it the best I can. Let me go do it."
Performing better than Denny Hamlin and Martin Truex Jr.
While Gibbs is a rookie, it's hard to view him as your typical one because he started 15 races in 2022 with 23XI Racing, serving as a substitute for the injured Kurt Busch. He started this season slowly with a single top-20 finish in the first four races.
At Atlanta, the youngster turned it around and reeled off four straight top 10s on four very different style tracks, including COTA and Bristol dirt. Interestingly, Gibbs has more top-10 results than each of his fellow teammates in Martin Truex Jr. and Denny Hamlin, who both have three. Christopher Bell is far and away the top dog at JGR with seven top 10s and a win. 
Based on the numbers alone, Gibbs is second-best on what is considered one of the top teams in the Cup Series. That's pretty impressive stuff and apparently worthy of a nickname.
For the latest breaking news and information about NASCAR's three national series, check out @kdsportswriter on Twitter.