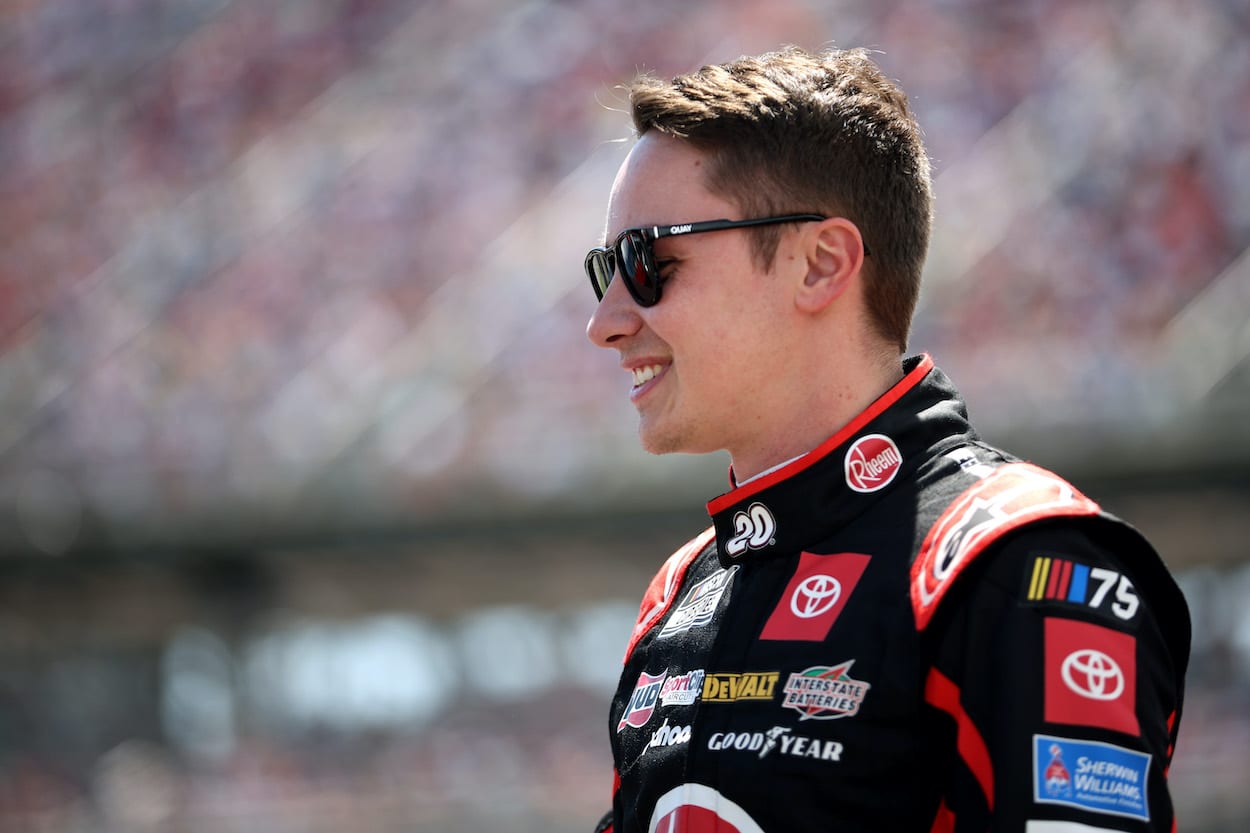 Christopher Bell Shuts Down Conversation Before It Ever Gets Started After Tony Stewart Asks Uncomfortable Question on Sensitive Subject Involving Owner Joe Gibbs
Christopher Bell shut down a conversation before it ever got started during Fox's pre-race coverage from Talladega when responding to an uncomfortable question from Tony Stewart about a sensitive subject involving owner Joe Gibbs.
Christopher Bell is the top dog at Joe Gibbs Racing. He's posted seven top 10s in 10 races and is the only driver in the organization with a win. But earlier this year, the 28-year-old made headlines not for his on-track success but for something he said that didn't sit well with the team owner. He later apologized and moved on.
On Sunday at Talladega, that tender topic resurfaced when Bell was a guest on Fox's pre-race show, and Tony Stewart, who was serving as a guest analyst, asked a question related to the sensitive subject and put the JGR driver in a tough spot. To his credit, he promptly shut down the conversation before it ever got started. 
Christopher Bell avoids answering uncomfortable question from Tony Stewart
Christopher Bell earned a career-best superspeedway result, finishing third at Daytona to open the 2023 campaign. He hoped to bring some of that momentum into Talladega on Sunday. The native Oklahoman talked about his expectations for the day before the race with the Fox NASCAR crew of Chris Myers, Clint Bowyer, and this week's guest analyst Tony Stewart.
During that conversation, the group discussed the racing from the night before at the Talladega Short Track across the street, where Ricky Stenhouse Jr. won a pair of races in the sprint car competition. And that's when the four-time Cup Series champion made things awkward.
"Hey, I just want to know why were you not across the street?" the former JGR driver asked the current one. "You let Stenhouse just steal all the money and walk out of there with two trophies and a wad of money in his hands."
"Yeah, that's a great question Tony," Bell responded and stopped. His abrupt end drew a laugh from both Stewart and Bowyer. 
"No answer, apparently," Myers said. "You don't have a great answer." 
Bell revealed Joe Gibbs not allowing dirt racing back in January
Christopher Bell actually did have an answer. He just didn't offer it on national television. That's because the three-time winner of the prestigious Chili Bowl answered that question back in late January on a podcast with sprint car driver David Gravel. 
"I love the Chili Bowl. It's a very special place to me," Bell said. "Definitely the largest event that I grew up going to as a kid and it means the world to me that I've been able to win it. But Joe Gibbs has been extremely, extremely vocal about his — I don't want to use the word hatred, but it's pretty close to hatred — towards dirt-track racing. He does not love dirt-track racing or open-wheel racing at all. 
"Me and Coy had a great relationship. Coy Gibbs, I would always funnel my dirt-track stuff through Coy, and Coy loved it. He thought it was really good for me to do, and he would kind of tell his dad that we talked about it, and he thought that it was fine for me to go do. So obviously, Coy passed away in November, and I kind of lost that connection, and Joe was very vocal about me, not dirt-track racing. So, for the time being, I'm not going to be dirt-track racing."
Driver later provides clarification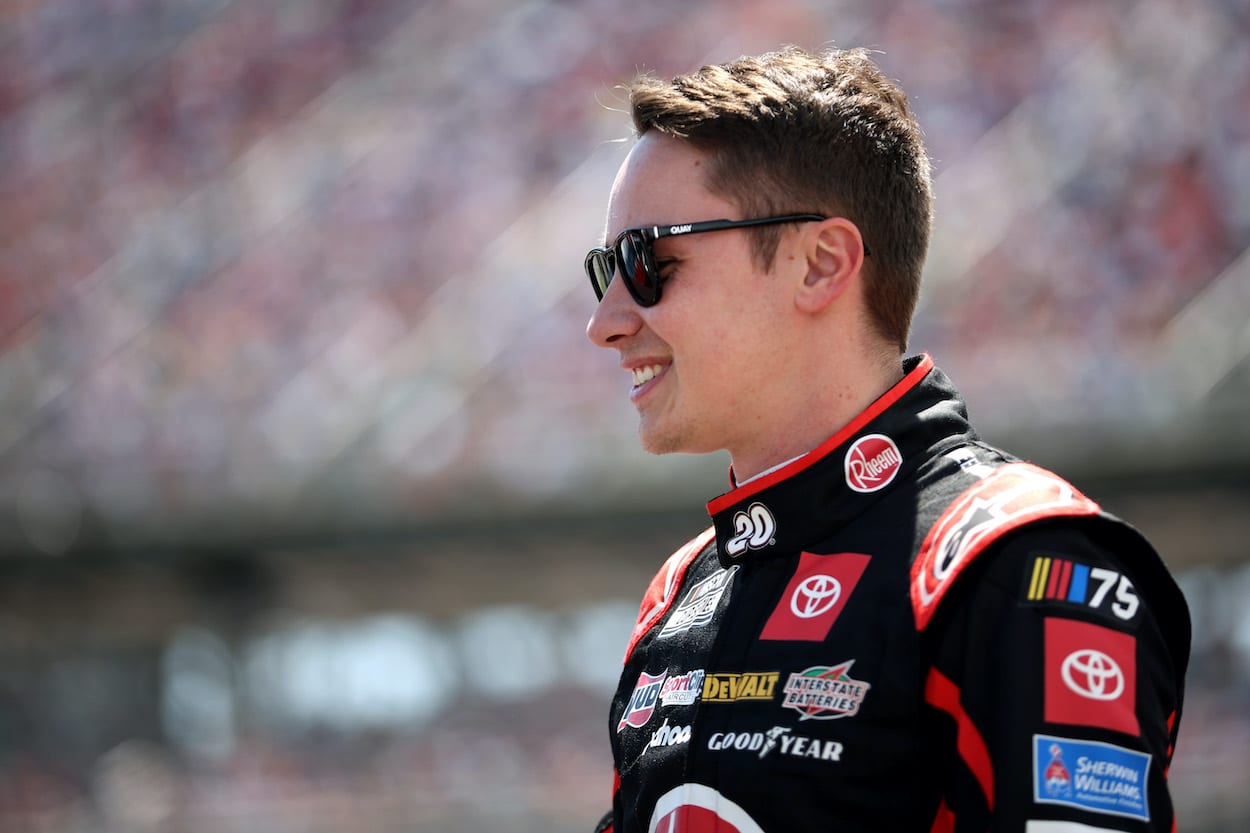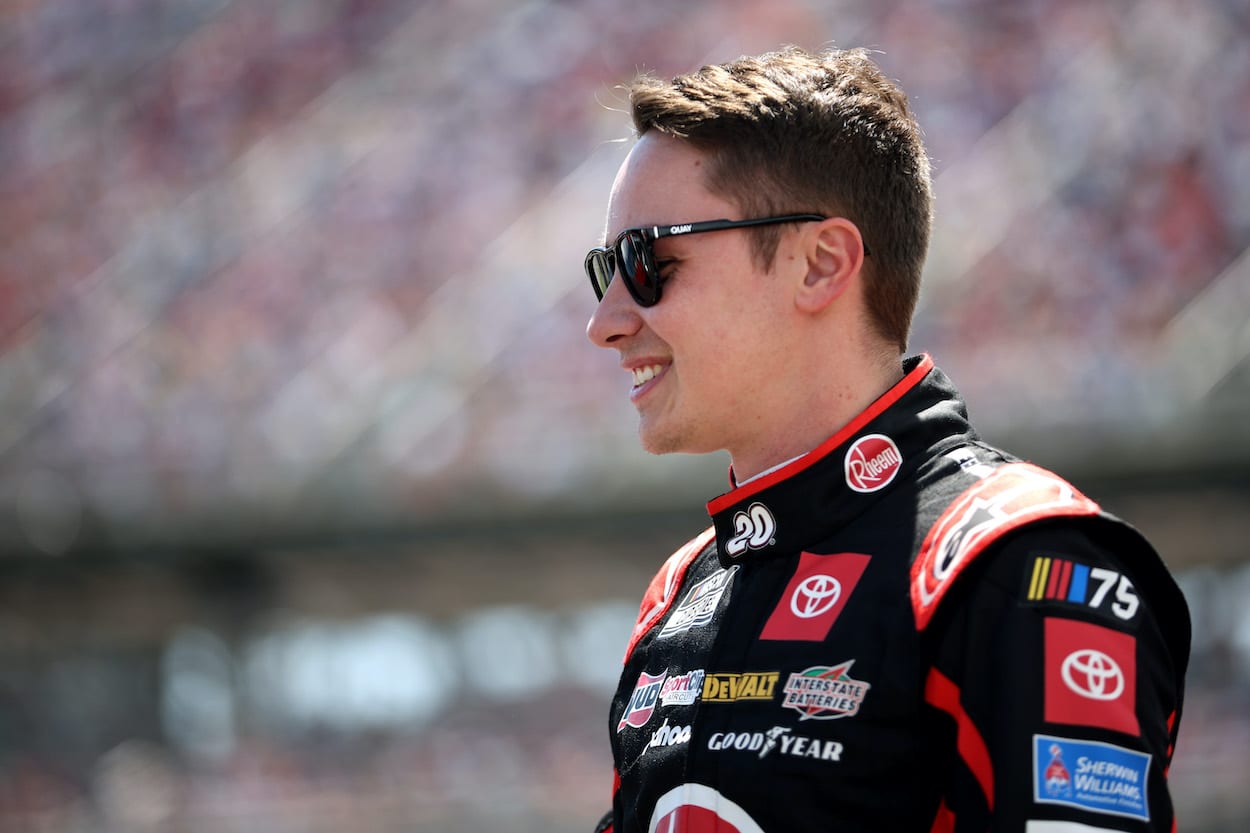 Bell's comments understandably made headlines because they were not flattering of the team owner. Several days later, he offered a dramatically different tone when talking with the media before the Clash at the Coliseum.  
"I feel like I need to clear the air a little bit," Bell said. "My comments definitely didn't reflect my situation, my relationship with Joe Gibbs, and you know, my standing with the team. Joe, himself, the entire Gibbs family has been nothing but helpful for me and inspiring for me. 
"Joe has not mentioned any dislike for dirt-track racing. The only thing was his wanting to keep me healthy, whether that was racing or being out on the lake or anything. He just had my best interest in mind. I did a bad job of portraying that. I don't know what the future holds for me dirt-track racing, but my comments were not well put."
That was obviously an uncomfortable few days for the JGR driver. And on Sunday at Talladega, he understandably didn't want to dredge up those feelings and instead ignored answering the question. 
For the latest breaking news and information about NASCAR's three national series, check out @kdsportswriter on Twitter.