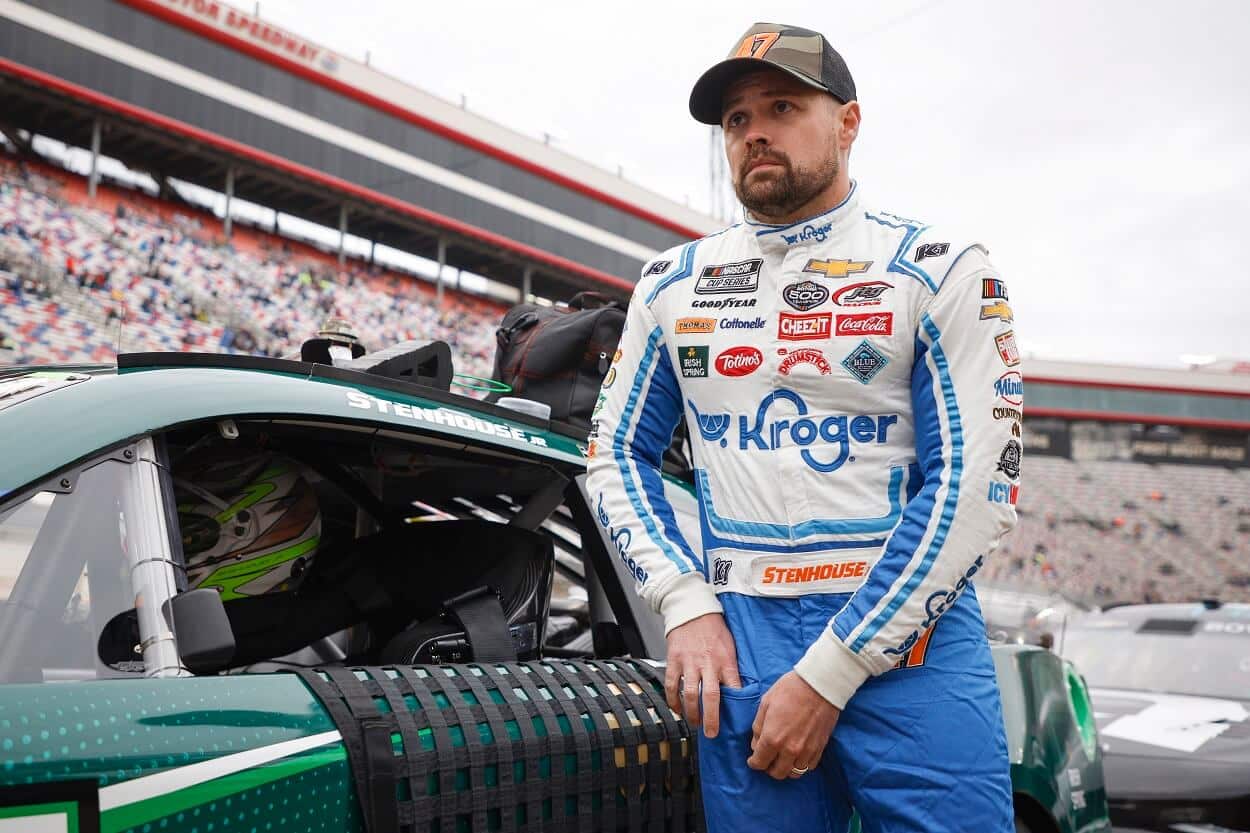 Ricky Stenhouse Jr. Continues to Surprise as He Bucks the Trend of Recent Daytona 500 Winners
Ricky Stenhouse Jr. has posted two top-10 finishes since his surprising Daytona 500 victory.
Ricky Stenhouse Jr. was a surprise winner of the 2023 Daytona 500, who many expected to disappear to the back of the field again until the playoffs. Instead, he's carried the energy from the season-opening victory into a career-best first two months of the season.
Stenhouse has had an underwhelming NASCAR Cup Series career after winning back-to-back Xfinity Series championships in 2011-12. He did not record multiple top-five finishes in a season until his fourth full-time year in the sport's top series in 2016, and even then finished 21st in the points standings with only six laps led despite four top-fives.
Ricky Stenhouse Jr. won both of his first two Cup Series races in 2017 at superspeedways
His best Cup Series season came the following year in 2017, when he won his first two Cup Series races. Stenhouse triumphed in the spring race at Talladega Superspeedway and the summer event at Daytona International Speedway to clinch his first and only playoff appearance to date.
Brought up through the ranks as a developmental driver for what was then Roush-Fenway Racing, Stenhouse remained in the No. 17 car for the Ford-backed organization through 2019. He then moved to the No. 47 Chevrolet for JTG Daugherty Racing in 2020 and has been with what is now a one-car operation ever since.
His fortunes did not improve for the first three years after switching organizations. Stenhouse peaked with a 22nd-place finish in the 2021 points standings and had five combined top-five finishes in his first three seasons at JTG Daugherty.
Stenhouse did show a glimpse of hope in May last year with four consecutive top-10 finishes, but he followed that up with seven straight races outside of the top 15. He did not gather another top-10 the rest of the season and finished 26th in the points standings, which was his second-worst result in his 10 years as a full-time Cup Series driver, ahead of only a 27th-place finish in 2014.
Title-winning Xfinity Series crew chief rejoined Stenhouse for this season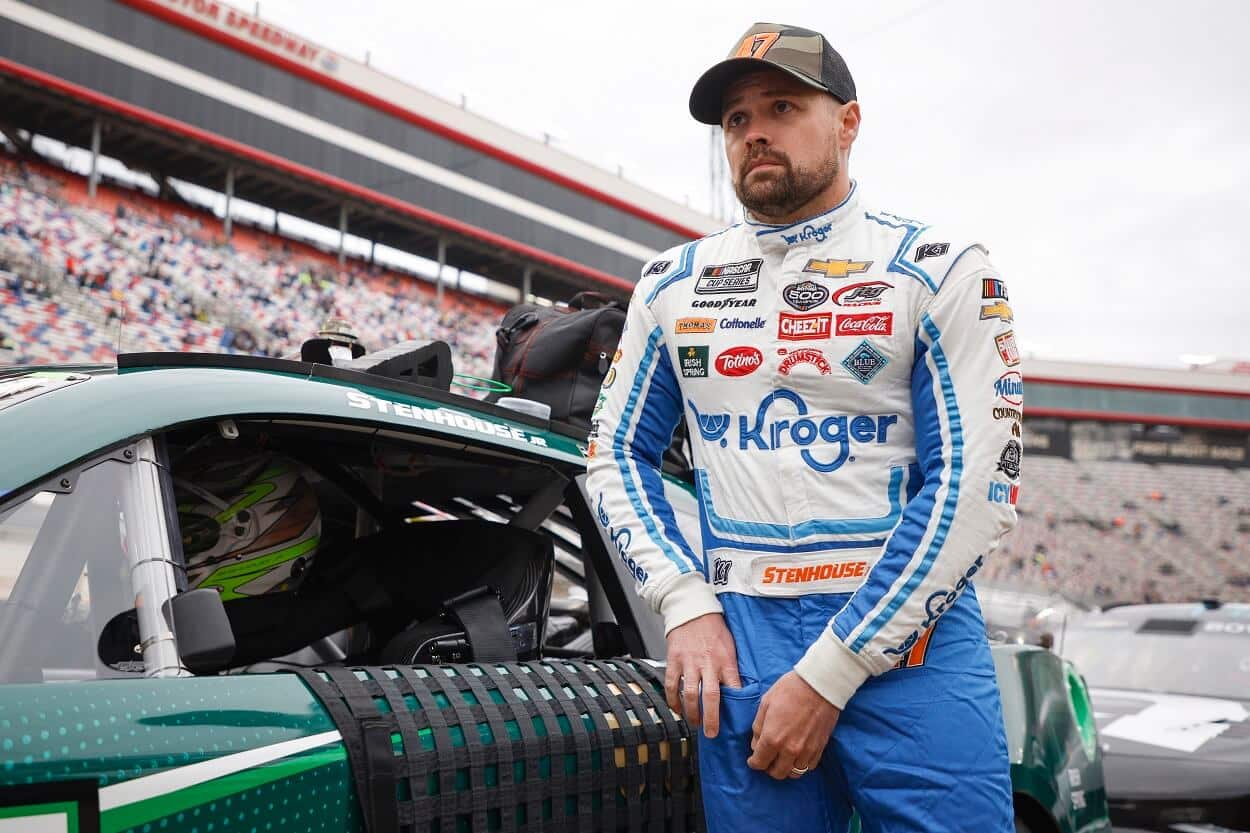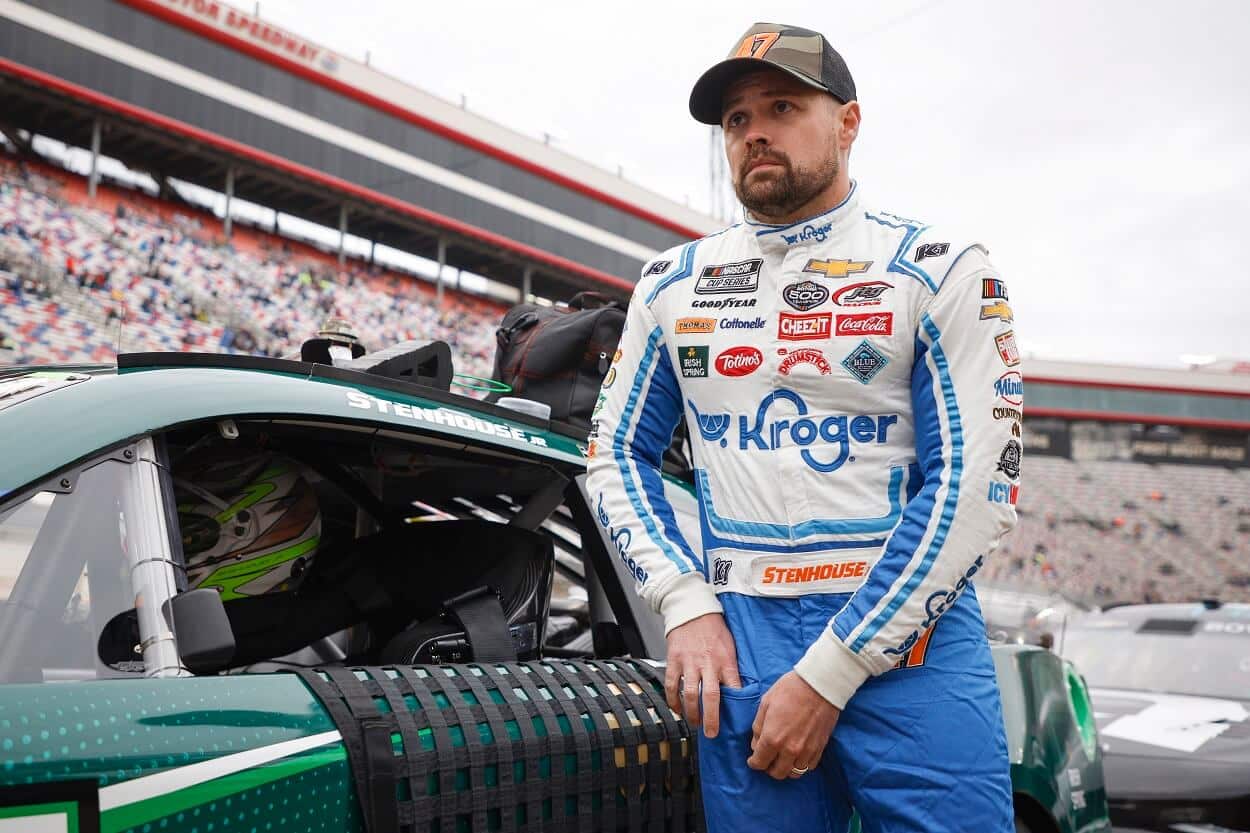 JTG Daugherty made a change during the offseason to reunite Stenhouse with crew chief Mike Kelley, who led Stenhouse to both of his Xfinity Series championships. Kelley had been with the organization since 2020, but improved results have started to come more consistently with him atop the pit box each week.
The crew chief-driver pair renewed their relationship the best way possible with a Daytona 500 victory in February, and they have managed to back up that win with several good finishes in the following seven races.
Stenhouse finished a respectable 12th in the first post-Daytona race at Auto Club Speedway. Three consecutive finishes of 17th or worse followed to push Stenhouse back to 15th in the points standings, and his season appeared headed on a familiar trajectory for both himself and many surprise Daytona 500 winners.
Underdog Daytona 500 winners often struggle for the remainder of the season
Austin Cindric, who won the 2022 edition of The Great American Race as a rookie, did not win another race the rest of the season. Michael McDowell won the Daytona 500 in 2021 and then managed only one other top-five finish the rest of the year. He bowed out of the playoffs in the first round and finished last among the 16 playoff drivers. Even Austin Dillon had just one other top-five finish after he won the 2018 Daytona 500, and he would have missed the playoffs that season if not for his win in the first race of the season.
Stenhouse has not necessarily avoided a similar fate so far, but he has stemmed a slide that could have sent him right back to his typical place in the standings between 20th and 27th or so. He picked up his second top-10 of the season with a seventh-place run at the Circuit of the Americas and his first top-five since Daytona with a fourth-place showing Sunday in the dirt race at Bristol Motor Speedway.
Those results leave him 14th in the points standings already with more top-fives than he's had since 2020, and he is only two top-10 finishes shy of his total of five from a year ago. Sure, neither of his top-10s after Daytona has been at traditional paved ovals. But Ricky Stenhouse Jr. and Mike Kelley at least have themselves in position to stay relevant through the regular season rather than disappearing until the playoff start.
Maybe they have rekindled enough of the magic they had together more than a decade ago in the Xfinity Series to keep the No. 47 car from being the automatic vote for most likely to be eliminated in the first round of the playoffs this season.