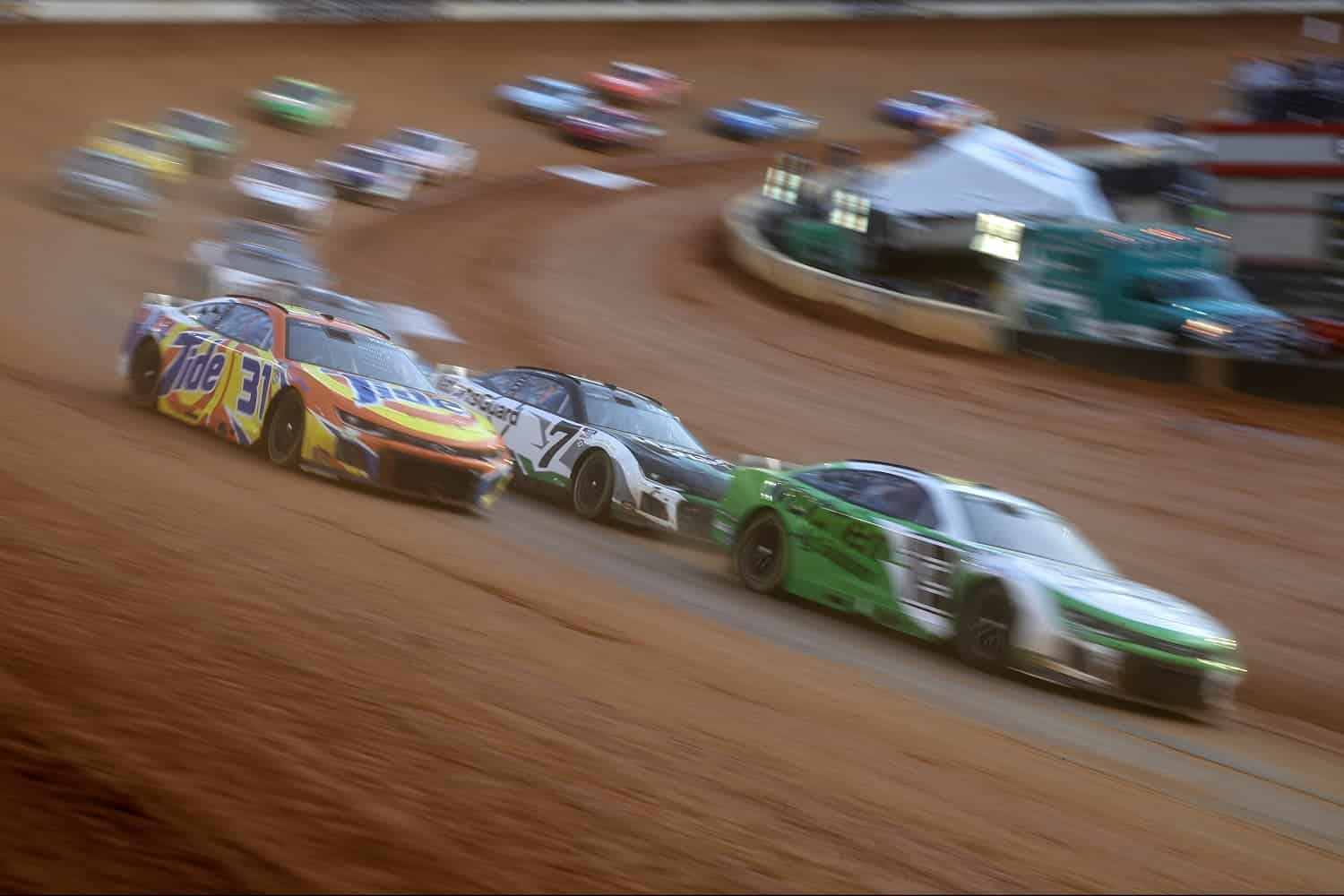 The Bristol Dirt Race Was Almost OK, But Can We Please Kill It?
Competing on dirt at Bristol was worth trying, but Sunday night was underwhelming compared to races there on the paved track.
I must have been watching a different Bristol Dirt race than most others were watching. As of Monday evening, two-thirds of the voters in Jeff Gluck's NASCAR Twitter poll thought it was a good race. These must be the scant few who gave The Da Vinci Code a thumbs-up instead of the middle finger it deserved.
Alternative theory: They were judging the Cup Series race for its last 30 laps, several of which no one saw if they were watching on Fox, and because Christopher Bell won. If they were gauging it on the first 88% of the race, I think we'd have nearly unanimous consent for my suggestion: Kill it.
Three reasons the Bristol Dirt race wasn't a good one.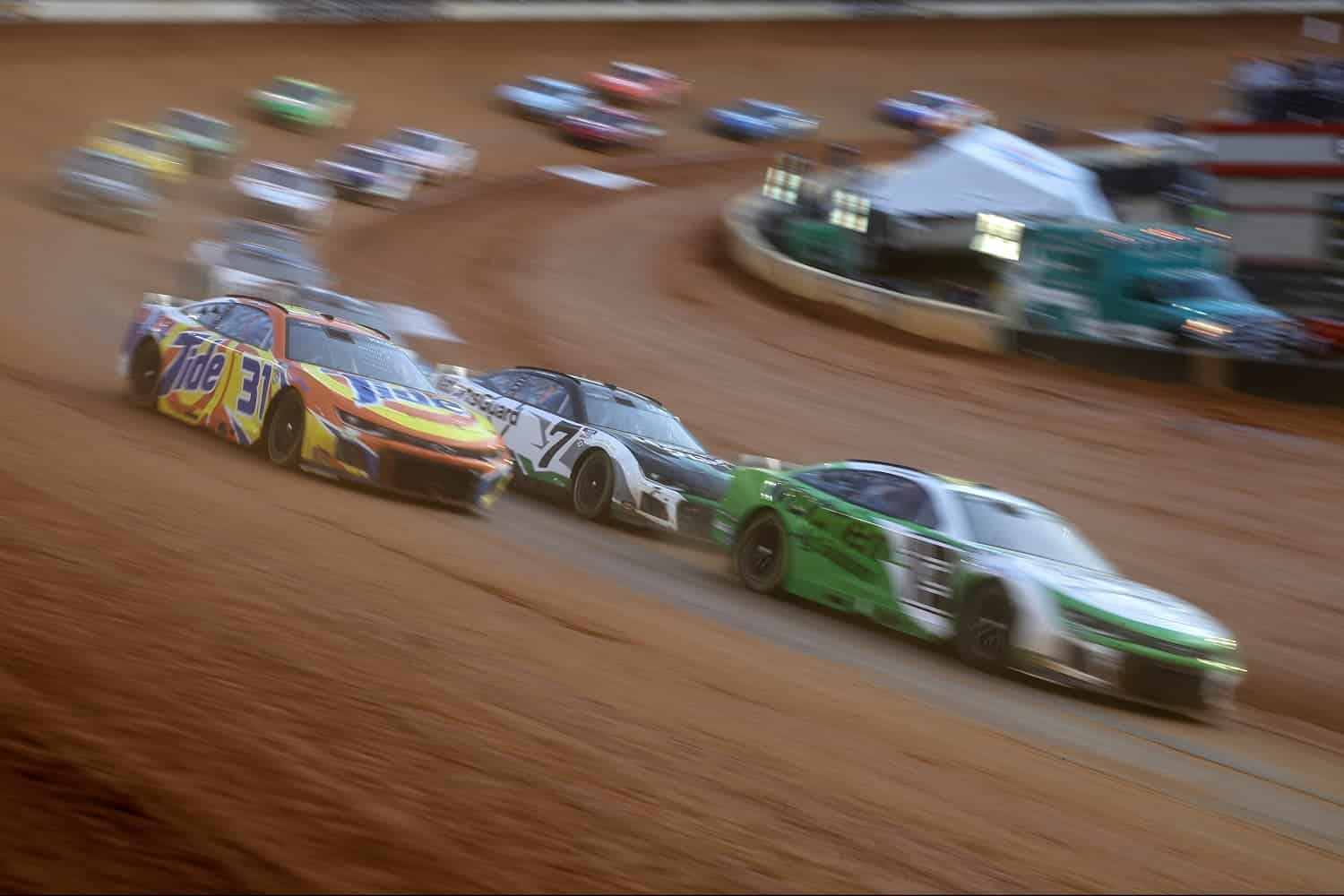 Some perspective: Jeff Gluck of The Athletic began his "Was it a good race" poll in 2017, and four of the top six races were on the paved track at Bristol since 2018. (The others were at Talladega in 2020 and Watkins Glen in 2018.) Voters rated them all better than 94%.
The first two Bristol Dirt races, won by Kyle Busch and Joey Logano, checked in at 78.5% and 61.2%. This year's Easter Sunday edition falls somewhere in the middle. So, there's the first problem: We've traded great competition on a hard surface for middling entertainment on dirt, substituting slip-slidin' for real pit stops.
Problem No. 2: The longest green-flag run was 28 laps late in the final stage. Overall, 29.2% of the race was run under caution flags. Just because that's marginally lower than the 32.8% figure last year does not make it better. Even with all the restarts, lead changes were as rare as a restaurant steak ordered "bloody."
Chalk up much of the issue to neither the track nor the car lending themselves to genuine dirt racing. The banking is too steep and the cars too heavy. Sprint cars and midgets might have a shot at being entertaining from start to finish, but not NASCAR's Next Gen model.
Problem No. 3: Early April weather in the Tennessee mountains isn't optimal. This year's edition escaped the rain that marred the 2021 race, but chilly temperatures don't make for a great in-person experience. Doubling down by going up against the conclusion of The Masters on Easter Sunday is marketing malpractice. I'm not sure if Saturday afternoon would be better, but it can't be worse.
Bristol Dirt wasn't a total failure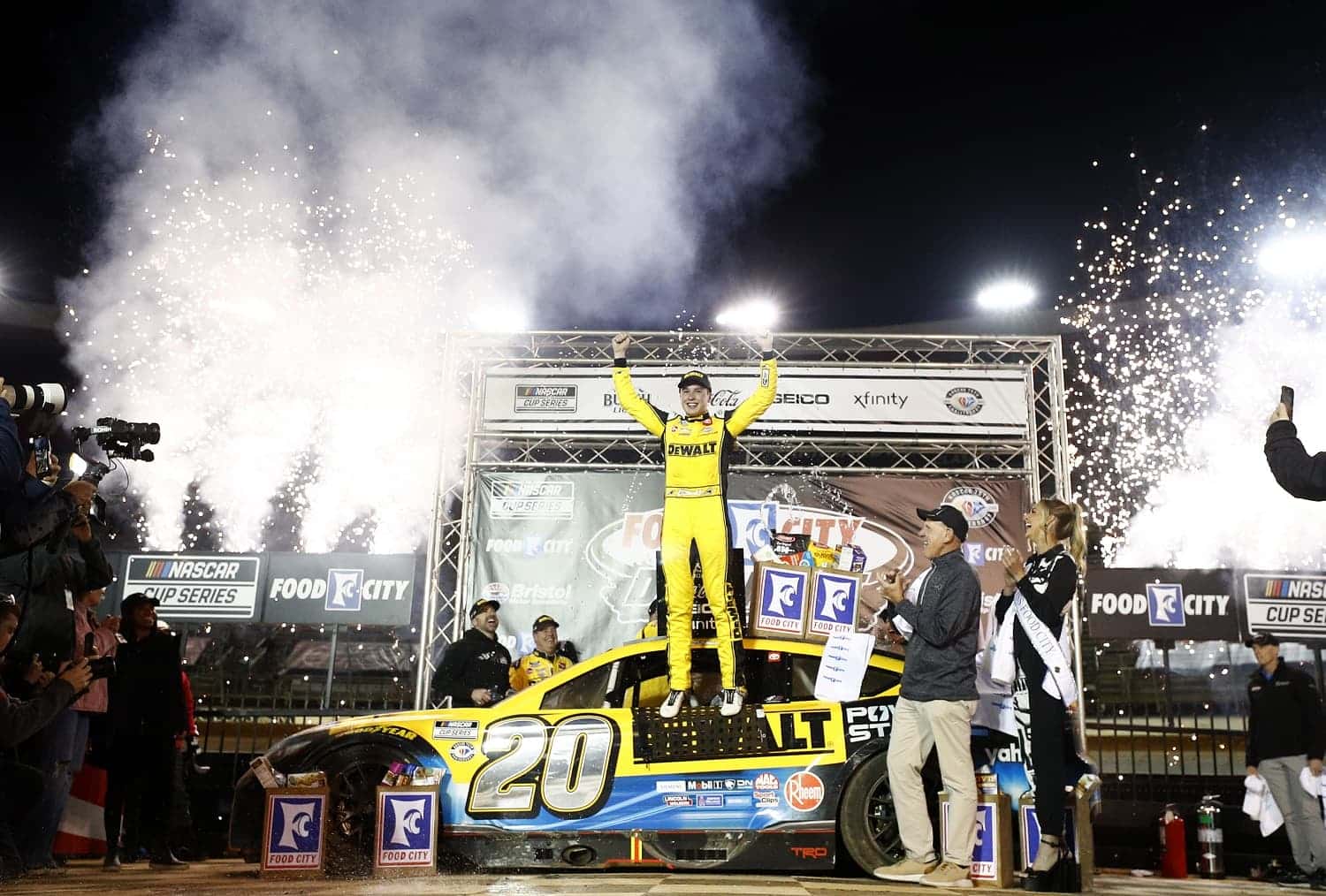 The old NASCAR formula of 34 races on ovals and two on road courses was stale. Juggling the order of a few races and swapping in one or two different tracks wasn't keeping the Cup Series fresh. Introducing more road courses helped, though Turn 1 on the Indy infield and at COTA have as much to do with racing as Milli Vanilli did with singing.
There aren't a lot of other options for branching out, so NASCAR can't be faulted for trying dirt racing or for doing it at night. Fans asked, and NASCAR accommodated.
Also, the crew that prepared the track deserves a shout-out. Improvising a dirt track is a demanding job, and the surface held up remarkably well. While the lead only changed hands four times, there were multiple lanes that allowed bona fide dirt racers to prosper. Tyler Reddick held his position. Ricky Stenhouse Jr. and Justin Haley made big moves from where they started.
All in all, however, NASCAR should end the experiment
If racing on dirt is important to NASCAR, then the leadership must take it more seriously. There should be more than just one race date, and the races belong on real dirt tracks. That will improve the quality of racing, give teams more data to study, and hopefully restore live pit stops to the equation.
As it stands now, there is only one dirt race. It's on a track not meant for dirt racing and yet still carries the same weight in points and playoff berths as the others. A driver can make the playoffs by winning at Bristol, but then there's no dirt race in the playoffs. Road courses are similarly underrepresented; five road courses in a 26-race regular season justify a second one in the playoffs.
A final observation: If NASCAR is going to keep the Bristol dirt race, then someone needs to decide what constitutes a good use of the caution flag. Incidents bringing out the yellow in the first 105 laps were suddenly not of great concern over the next 125.
That's a sign NASCAR is no better suited at officiating dirt races as lifelong asphalt drivers are at racing on it. NASCAR can do better with two Bristol races a year on the paved surface.
Got a question or observation about racing? Sportscasting's John Moriello does a mailbag column each Friday. Write to him at [email protected]