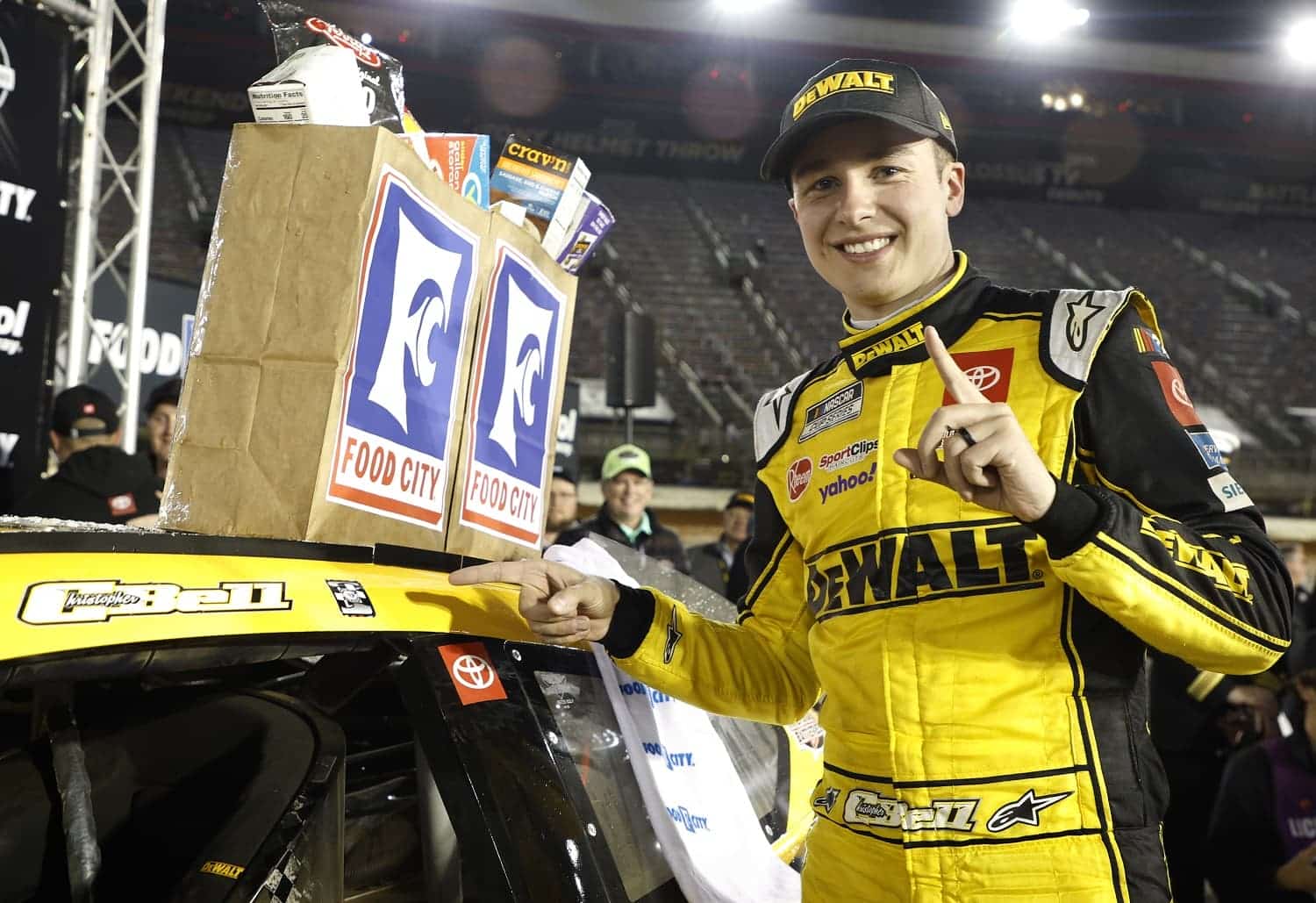 Christopher Bell and Fans of Late-Season Drama Are the NASCAR Winners From the Bristol Dirt Race
Christopher Bell is NASCAR's seventh winner in eight weeks, putting the 'P' word back in play.
Way too much got made about "dirt racers" not winning either of the first two dirt races, but Christopher Bell mercifully put an end to that narrative on Easter Sunday at Bristol Motor Speedway.
In its place, prepare yourself for the return of a more familiar storyline. Parity still has a firm grip on the NASCAR Cup Series, and we're probably once again going to go deep into the summer without knowing whether winning just one race will be enough to qualify a driver for the playoffs.
Christopher Bell is the seventh Cup series winner in eight races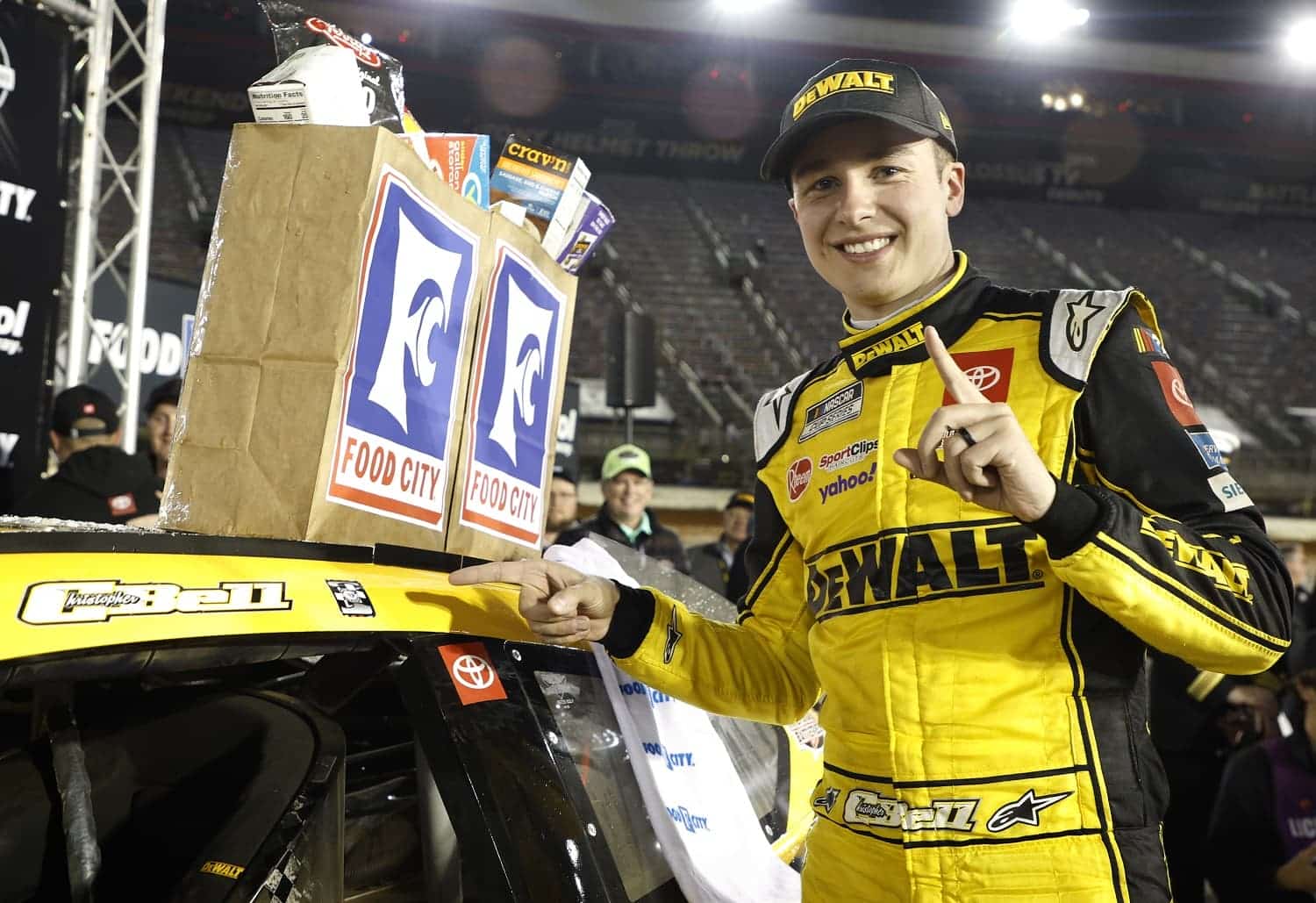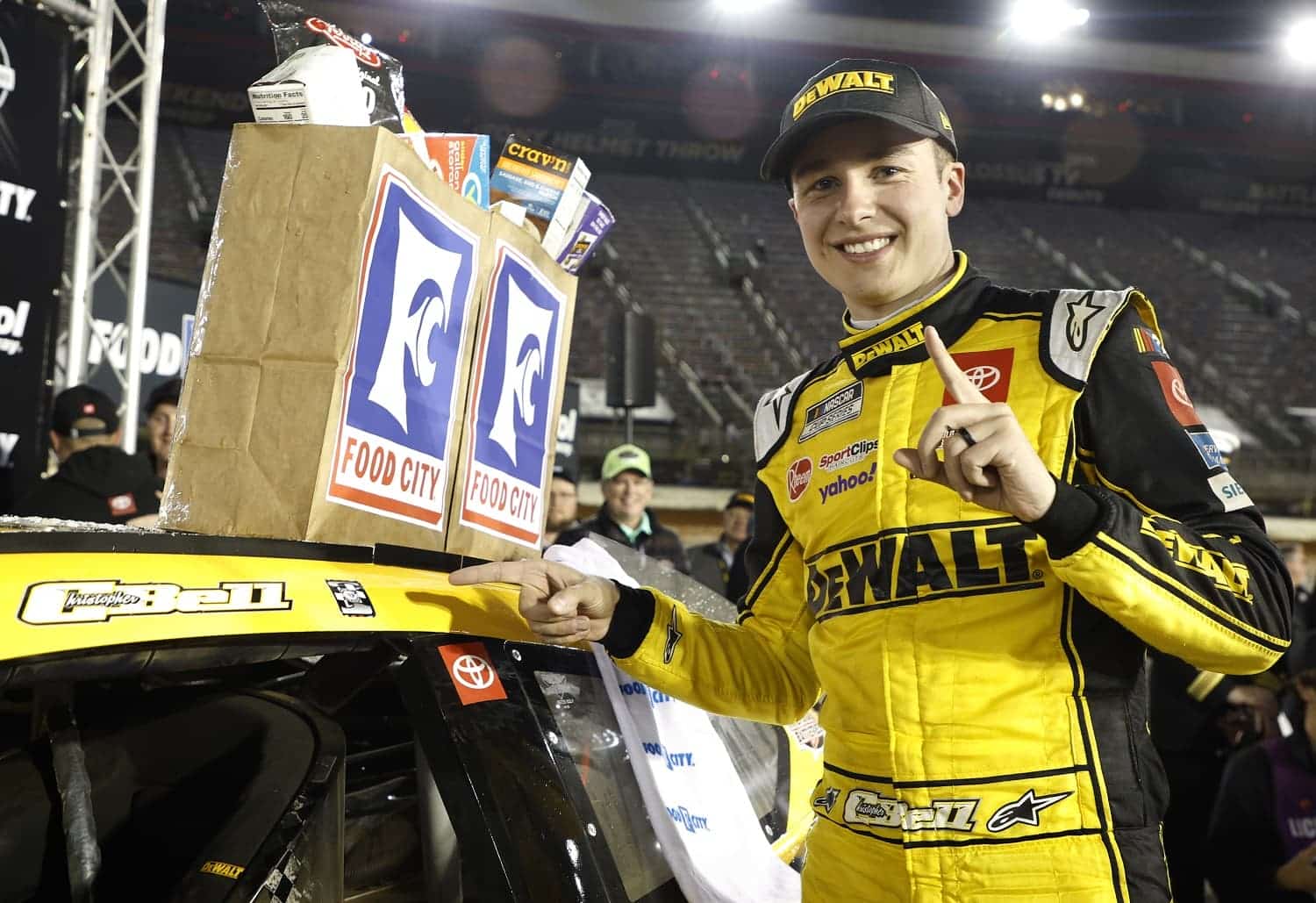 Two results in two years isn't a trend, so it was a head-scratcher last week when supposedly knowledgeable people made a fuss over how "non-dirt racers" Kyle Busch and Joey Logano won the dirt races at Bristol in 2021 and '22, respectively. The last time I looked, Busch and Logano were pretty good drivers. In fact, they have a pair of Cup Series championships apiece.
Now that accomplished dirt racer Christopher Bell has won there by leading the final 100 laps, we can move on to the more meaningful development from Sunday: The victory by the driver of the No. 20 Toyota made it seven different winners in eight races to start the season.
Among the drivers yet to win who are reasonably logical candidates to do so: Chase Elliott, Denny Hamlin, Kevin Harvick, Ross Chastain, Martin Truex Jr., Brad Keselowski, Alex Bowman, and Ryan Blaney. That would get us to 15 without even considering Austin Cindric, Chris Buescher, Michael McDowell, Erik Jones, and at least one or two others with credentials and/or capable cars.
Yes, parity is back in Year 2 of the Next Gen car. And if I were Ricky Stenhouse Jr., I'd start worrying whether winning the Daytona 500 is going to be enough to get me into the field of 16 beginning Sept. 3 at Darlington.
That could make Watkins Glen and Daytona at the end of the regular season awfully interesting.
The winners from Sunday at Bristol
Christopher Bell – The rising star of Joe Gibbs Racing was among the drivers who stayed out during the second stage break. That put him in the lead, an enviable position for a guy with the extensive dirt experience observers dwelled upon. He never relinquished the advantage despite six restarts and earned the win.
Austin Dillon and Ricky Stenhouse Jr. – Both needed a lift. Finishing third and fourth, respectively, did the trick. Dillon's average finish since ninth place at Fontana had been 24.2. Stenhouse's average finish since Daytona had been 19th.
Justin Haley – Moral victories are useless, but sixth place after four straight finishes of 19th or worse, not to mention the disappointing outcome in his appeal hearing on Wednesday, ought to count for something.
Todd Gilliland – His second top-10 finish in three weeks, which matches the output of his entire rookie season, is another step toward finding a place to land next season if Front Row Motorsports is hellbent on giving his car to Zane Smith.
Sunday's losers
Joey Logano – Logano hit everything on Sunday except a tee shot at The Masters. It resulted in his second last-place finish of the season, which is unfathomable for him based on his track record over the years.
Kyle Larson – A winner a week earlier at Richmond, he went from starting on the pole to ending his night early after repeated run-ins with Ryan Preece. Larson is playoff-bound and perhaps even ready to add to his 2021 Cup Series championship, but inconsistent results from week to week won't get him there.
Got a question or observation about racing? Sportscasting's John Moriello does a mailbag column each Friday. Write to him at [email protected]