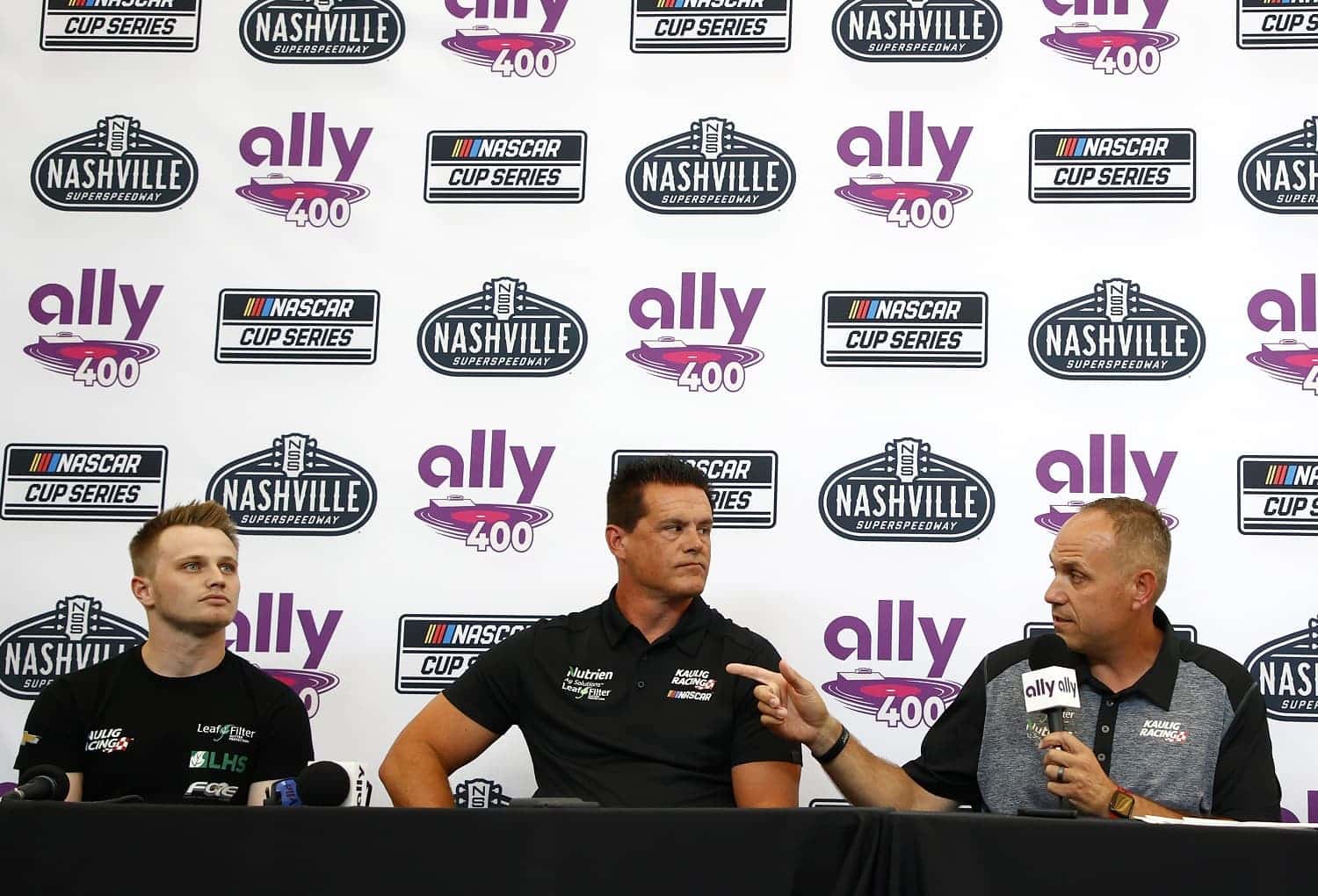 NASCAR Must Make Things Right for Kaulig Racing and Justin Haley
NASCAR faces a perception problem because of the way independent appeals panels treated two Cup Series teams.
Until mid-March, a lot of us thought louver was a name for a fan of French art museums. Thanks to NASCAR, Hendrick Motorsports, and Kaulig Racing, we now know differently.
As of today, we know something else, too: NASCAR has a problem on its hands. Sure, an appeals panel made the decision, but NASCAR made a whole bunch of mistakes to set the table and faces a perception problem.
Half the sport's fans think NASCAR officials are so far in Rick Hendrick's pocket that they have sets of Chevy keys snared in their hair. They're wrong, but I can't blame those fans for what they believe.
Now, NASCAR must make things right for Kaulig Racing and Justin Haley.
Kaulig Racing lost what many assumed was a slam-dunk appeal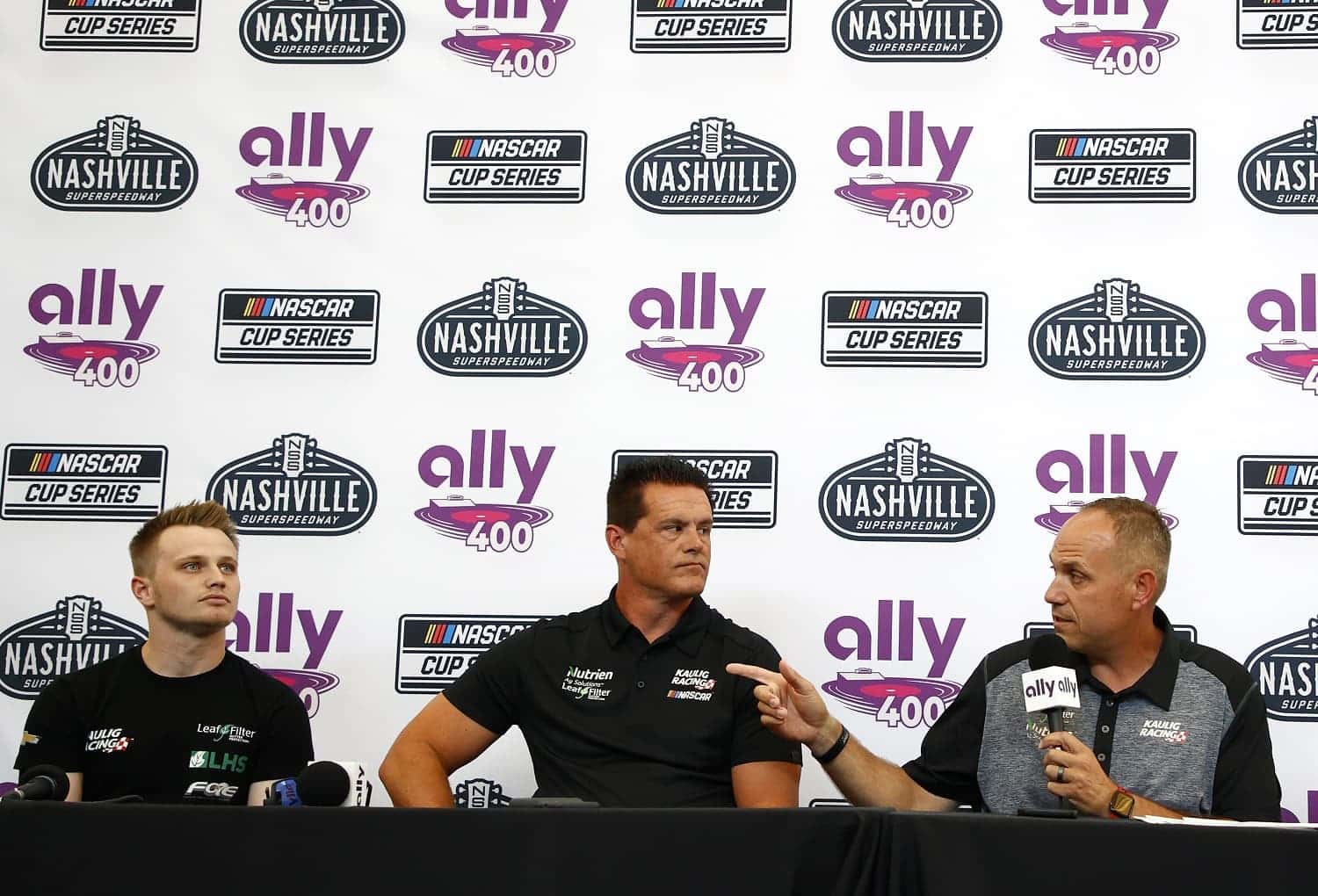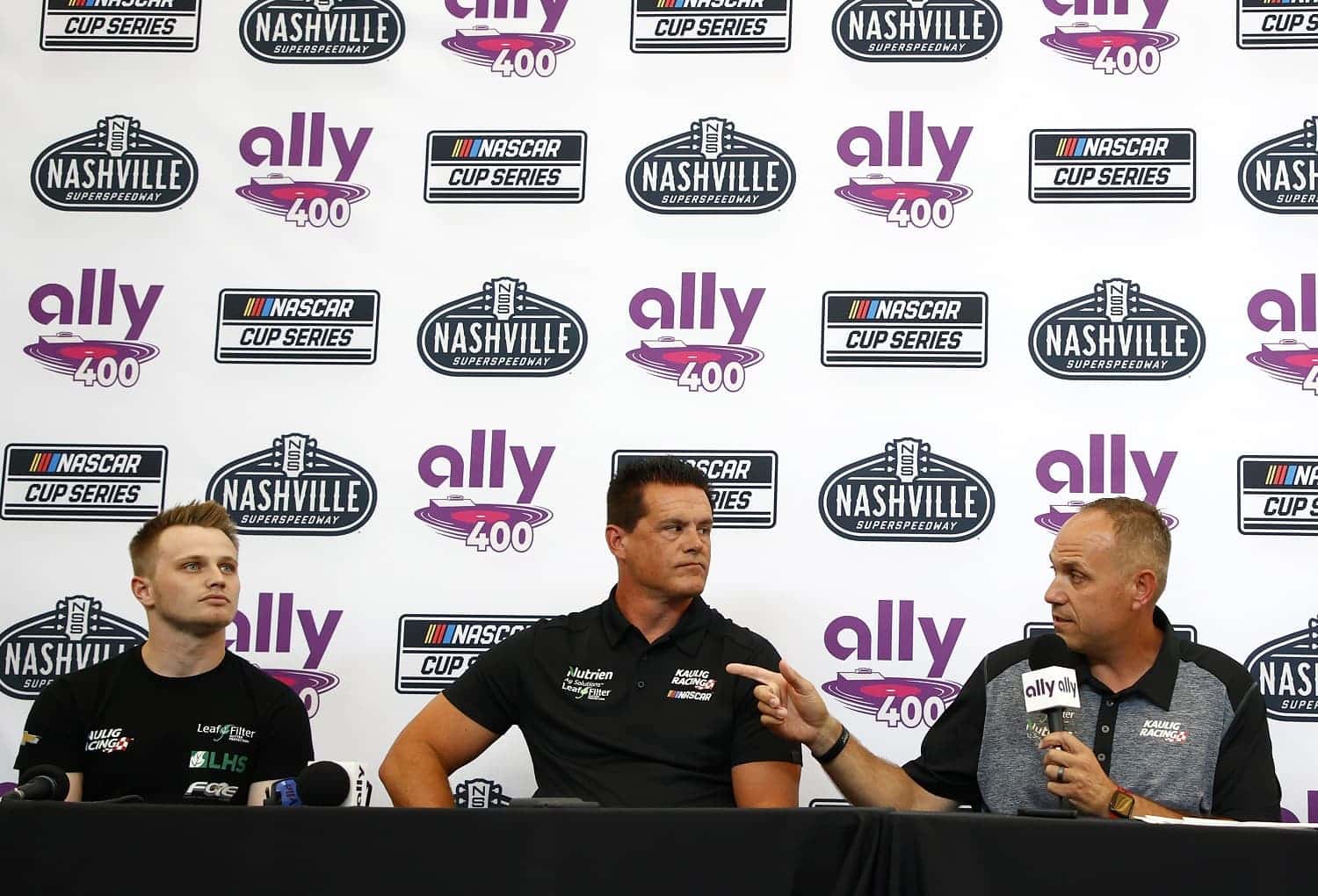 The National Motorsports Appeals Panel met Wednesday to hear Kaulig Racing's appeal of penalties handed down on March 15 to team owner Matt Kaulig, driver Justin Haley, and crew chief Trent Owens.
The penalties stemmed from NASCAR confiscating a hood louver from the No. 31 Chevy at Phoenix Raceway. The driver and owner lost 100 championship points and 10 playoff points apiece. NASCAR fined Owens $100,000 and suspended him for four races.
The appeals panel of Hunter Nickell, Steve York, and former driver Shawna Robinson (seven Cup races in 2002) upheld all the penalties other than dropping the points penalty from 100 to 75, which is like throwing a couple of deck chairs off an aircraft carrier.
Considering what happened a week earlier when Hendrick Motorsports went before a different appeals panel for a very similar violation and penalty – the HM Spoints were restored – Kaulig and Haley have to feel as though they were robbed like a Kia or Hyundai parked in front of a high school at dismissal time.
A 'disheartening' decision for Kaulig Racing
The penalties against Kaulig Racing stem from the unapproved modification of one hood louver, a single-source part in the Next Gen car. After seeing Hendrick Motorsports get all its points back a week earlier, owner Matt Kaulig and team president Chris Rice had to believe they stood a chance of similar treatment. After all, NASCAR had confiscated both louvers off all four Hendrick cars.
"I stand behind everybody at Kaulig Racing," Rice said after hearing the decision. "We upheld the rules and we did what we know is legal, so it's been a tough hour or two. I'm not going to lie to you, but we'll get through this. … We don't give up. We're not going to give up on this. So, it's just kind of disheartening."
Rice said he spoke to Hendricks' Jeff Gordon and Chad Knaus throughout the process. A deluged of messages from teams followed once the appeal decision arrived.
Realistically, Justin Haley's only path to the playoffs is to win a race. Even then, he'll be the unlucky loser if there are more winners than playoff spots since the field would be set by points.
Kaulig has one potential move left: presenting its case to Final Appeals Officer Bill Mullis. However, the burden of proof there shifts from NASCAR to the team.
NASCAR created the problem, then 2 appeals panels added to it
Two appeals panels acting a week apart on penalties stemming from the same part on the same model of car on the same racing weekend came to significantly different conclusions. Don't blame them, though. NASCAR owns this mess.
How?
NASCAR picks the single-source suppliers for parts. It acknowledged problems with some of the parts. That led to memos to teams approving certain changes to make the louvers fit.
Since teams can't go elsewhere for the parts, NASCAR has to take responsibility for inconsistent quality.
NASCAR also must take responsibility for Phoenix. The Hendrick parts were seized after practice, while the Kaulig louver was taken after qualifying. So, it's possible the panel handling Hendrick's appeal decided the improper parts offered no competitive advantage.
Then, the appeals process went astray. Given the similarities between the two cases, it was crazy to handle them separately and a week apart. One panel should have heard both cases on consecutive days and rendered its verdict at the end of the second day for consistency's sake.
Social media lit NASCAR up for purportedly playing favorites, but it was the National Motorsports Appeals Panel that produced the two distinctly different verdicts. NASCAR looks terrible, anyway.
NASCAR needs to make things right for Kaulig Racing
The appeals panel was limited in its options regarding reducing the Kaulig Racing points penalty. If it wanted to tweak the 100-point penalty, it could have dropped the figure to as low as 75 or wiped it out completely. But it couldn't pick a number in between.
So, Hendrick Motorsports drivers William Byron, Kyle Larson, and Alex Bowman are all in the top 10 in the standings after getting all their points restored. Meanwhile, Justin Haley is buried in 33rd and last place among drivers who've competed in all seven races.
The optics are terrible, and NASCAR has to do something radical. It has to concede the facts of the Hendrick and Kaulig cases are too similar to result in different outcomes. Since it cannot appeal in a bid to reinstate Hendrick's points penalty, it has to unilaterally wipe out Kaulig's points penalty.
Yes, there is undoubtedly something in its rule book that says NASCAR cannot do that, but there should also be something in the organization's collective conscience that says the current situation is unacceptable.
Got a question or observation about racing? Sportscasting's John Moriello does a mailbag column each Friday. Write to him at [email protected]