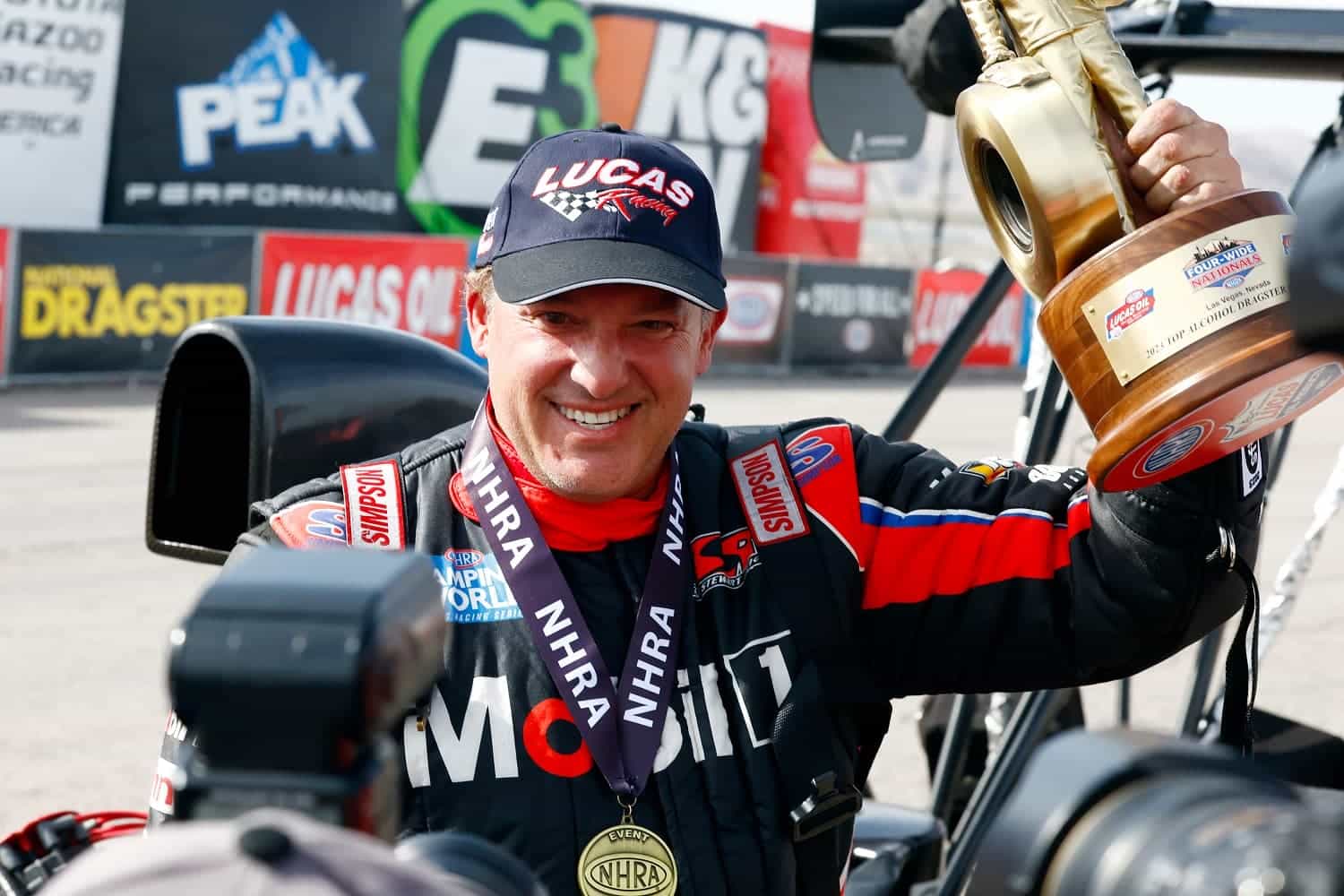 Tony Stewart Skipped Martinsville but Added to His Legacy as an Absolute Racing Legend
Tony Stewart had already won in almost every form of motorsports imaginable. You can add the NHRA to that list now.
Few drivers have tried tackling NASCAR, IndyCar, USAC, ARCA, and IROC. Fewer still have won in all of them. Tony Stewart has done that and more. The three-time Cup Series champion added an NHRA triumph to a list that also includes SRX, the Chili Bowl Nationals, and World of Outlaws.
While his Stewart-Haas Racing team was posting its best collective showing of the season on Sunday in Martinsville, Stewart was driving to his first NHRA victory at the Four-Wide Nationals in Las Vegas.
It's a sport Stewart took up just last fall, and it's a reminder that the man can drive anything anywhere.
Tony Stewart crosses two items off his motorsports bucket list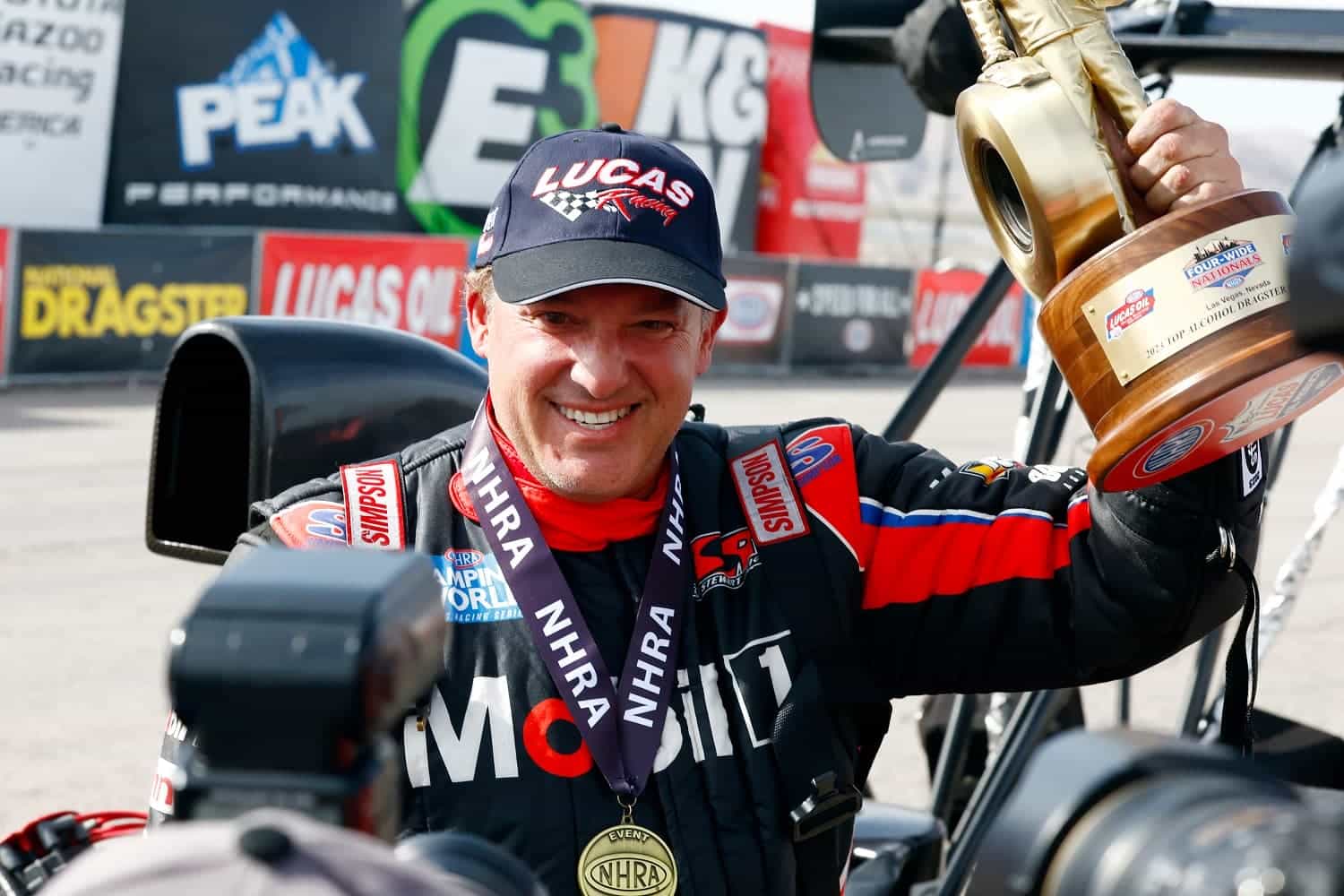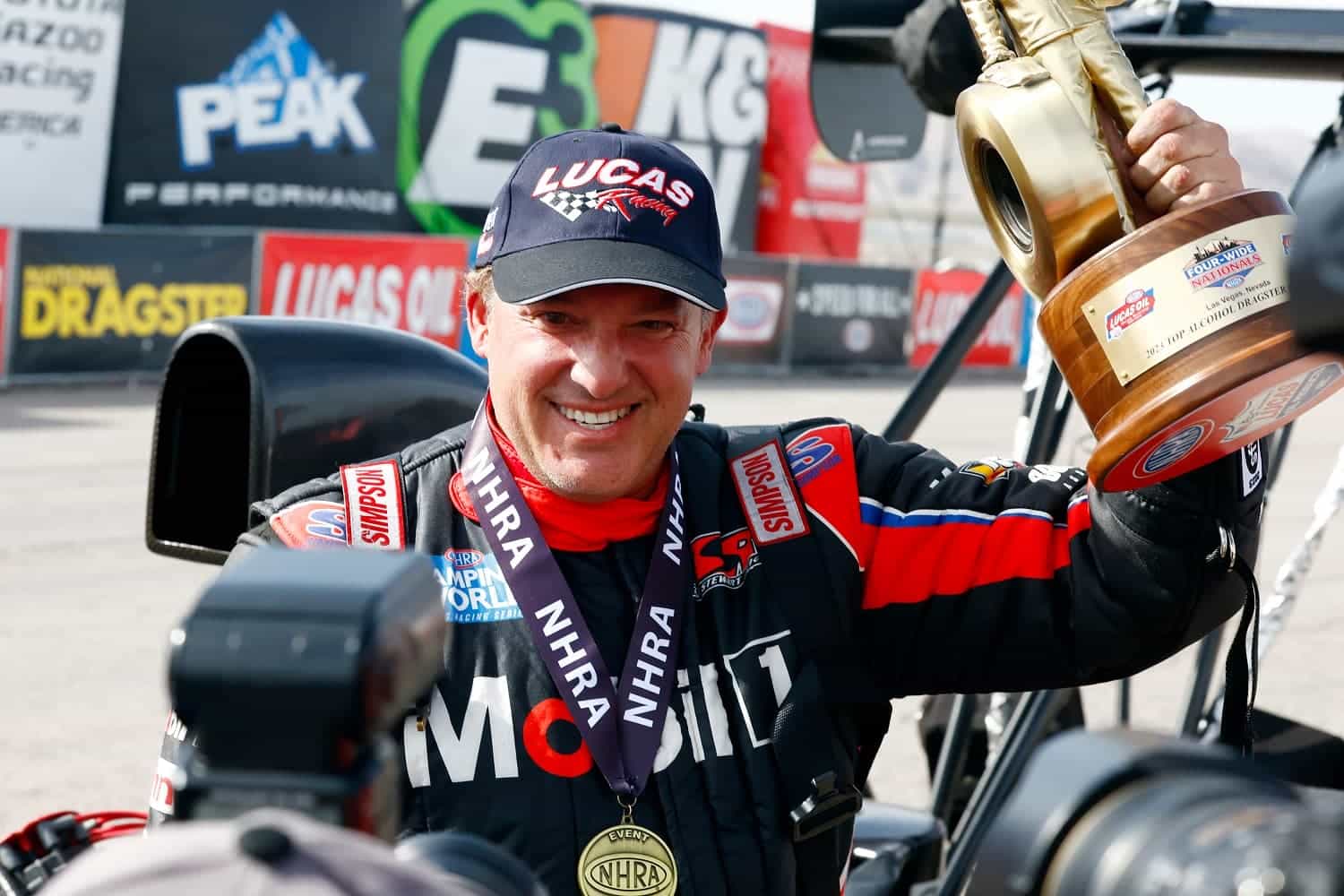 Winning at Las Vegas Motor Speedway on Sunday proved to be a two-fer for NASCAR Hall of Famer Tony Stewart. Not only did his speed of 269.62 mph and margin of 0.0003 seconds over Todd Bruce in just his fourth appearance in the Top Alcohol class give Stewart his first NHRA victory, but it also completed a grand slam at the racing complex.
Stewart, who started an NHRA Nitro team in 2022 and began competing at events with wife Leah Pruett last fall, has now won events on the LVMS speedway, dirt track, Bull Ring oval, and drag strip.
"I know it's not a pro series win … but I told Leah that I'm not just happy to be in the finals today, I want this," Stewart said, according to the Las Vegas Review-Journal. "Real racers always want to win. Nobody likes losing."
That applies to NASCAR as well, and Stewart makes no apologies for being on the other side of the country while Stewart-Haas Racing's four-man Cup Series team was competing at Martinsville. Nor will he stop talking about his love of NHRA racing.
 "I don't give a s***, I don't care if NASCAR is mad," Stewart said, according to Autoweek. "I don't care if anybody's mad. I'm having fun, living my life now. I'm able to control my life. I don't have to do all the things that I had to do with my previous jobs. I have more control of my life."
Tony Stewart's NHRA team had a great weekend in Las Vegas
Tony Stewart formed his NHRA Nitro team in 2022 after joining forces with Matt Hagan and Top Fuel driver Leah Pruett. Hagan won the Funny Car class on Sunday, giving the team a second trophy on the day.
Hagan is already a three-time winner this season and is up to 46 victories in his career.
"I'm not going to get drunk tonight because I have to test tomorrow," Hagan said. "But I'm going to make sure Tony Stewart gets drunk tonight."
Hagan is the Funny Car points leader, and Pruett, who is married to Stewart, is fifth in Top Fuel after winning her opening round Sunday and advancing to the semifinal.
Meanwhile, Stewart-Haas Racing made progress at Martinsville
Kevin Harvick has been consistently solid in his final season of NASCAR Cup Series racing before heading to the Fox broadcast booth, but the rest of the Stewart-Haas Racing team has underperformed this year. That changed on Sunday at Martinsville.
Though he never recovered from a speeding penalty on pit road, Ryan Preece led the first third of the race and finished 15th. Teammates Chase Briscoe and Aric Almirola finished fifth and sixth, respectively.
It capped a successful day for Tony Stewart, who co-owns the team with Gene Haas.
Got a question or observation about racing? Sportscasting's John Moriello does a mailbag column each Friday. Write to him at [email protected]