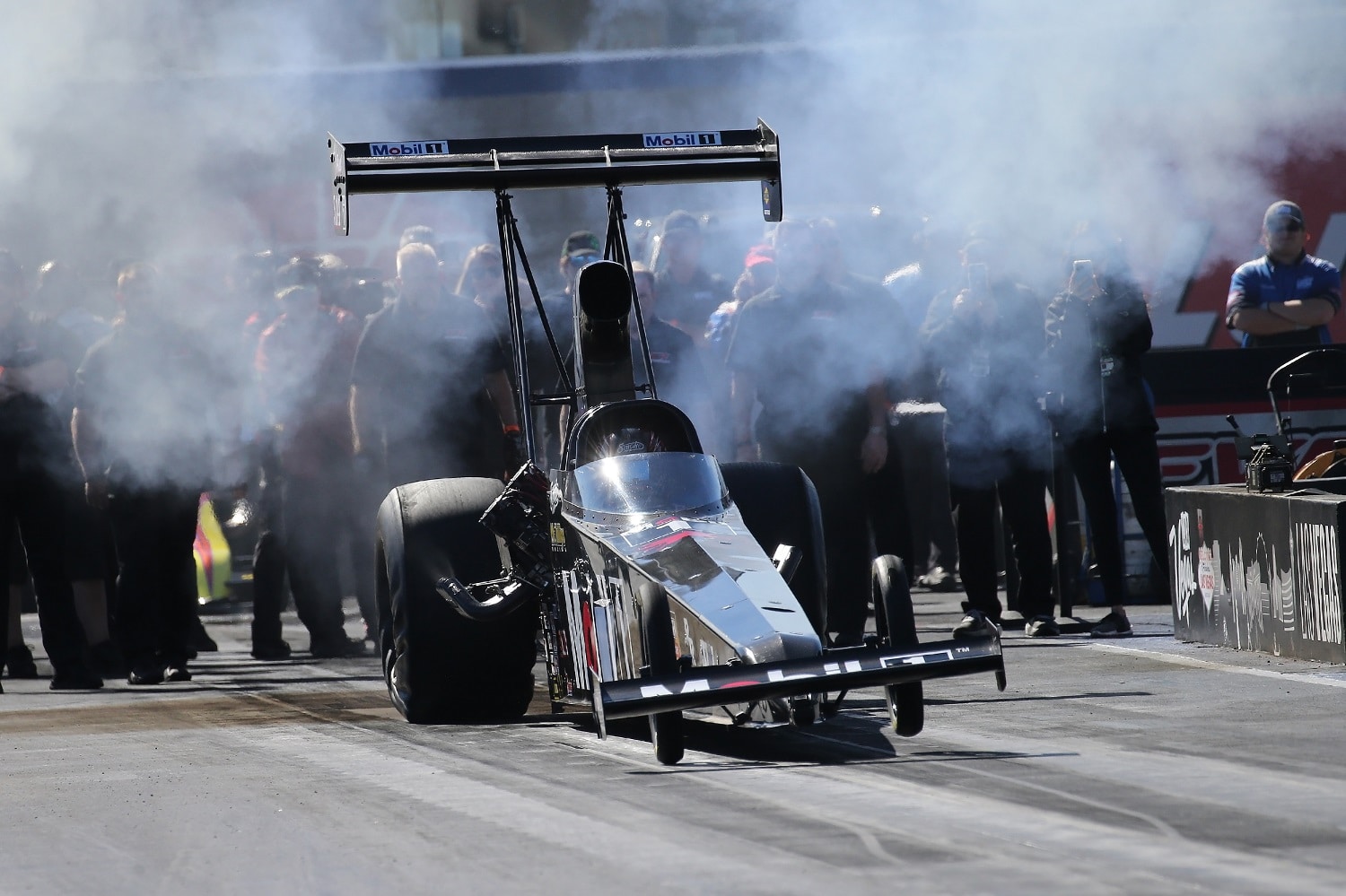 Tony Stewart Wasn't Completely Elated With His NHRA Debut, But How Fast Did the NASCAR Great Go?
Tony Stewart hit a speed in his NHRA debut that he never approached in a Hall of Fame NASCAR career.
Don't ever underestimate the competitiveness of Tony Stewart while racing on anything with two, three, or four wheels. The NASCAR Hall of Famer dipped a toe into NHRA racing for the first time on Friday and exceeded all expectations.
Other than his own, perhaps.
Tony Stewart tried his hand at NHRA competition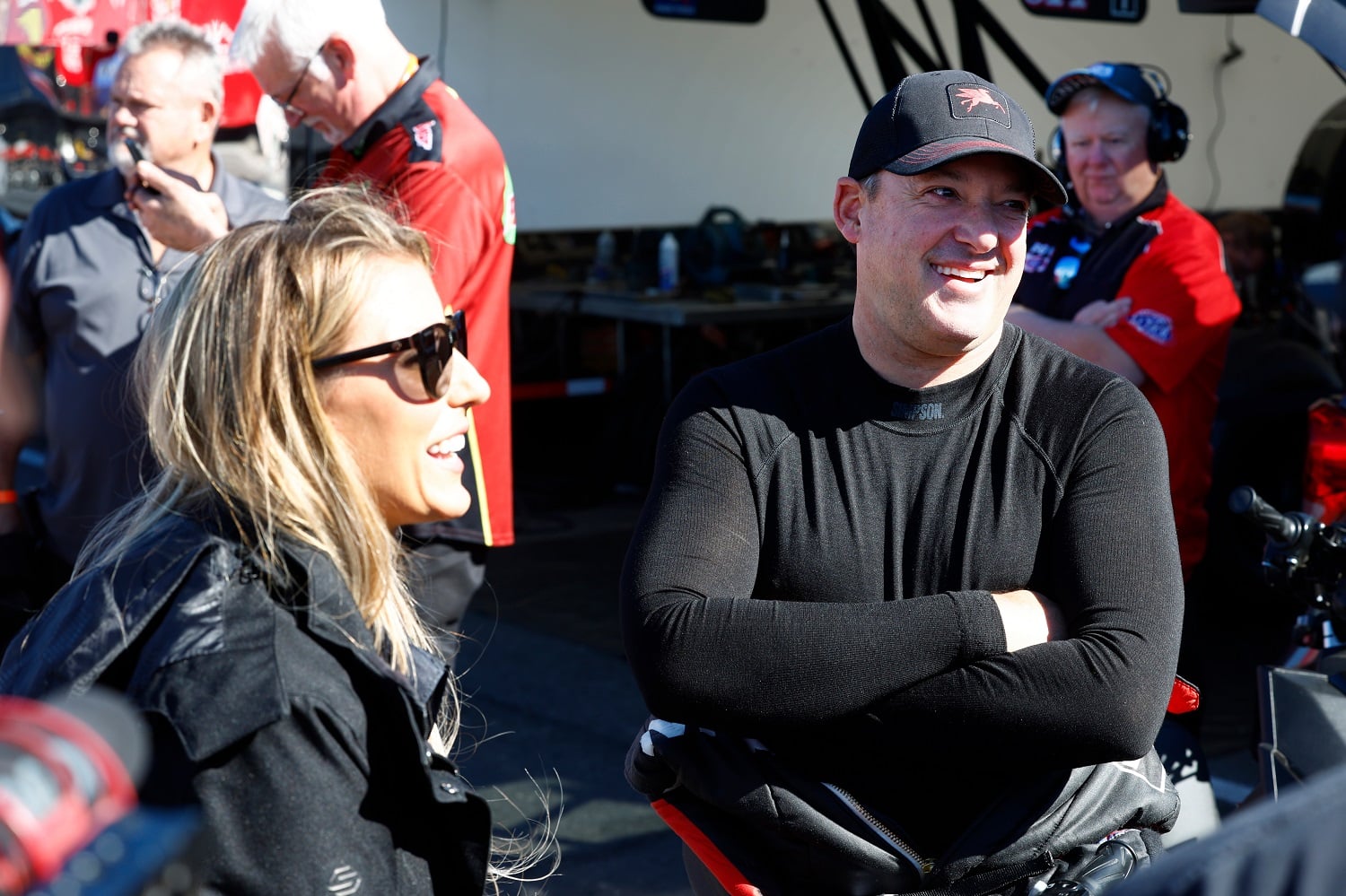 The last time Tony Stewart tried something new in motorsports, it was the Superstar Racing Experience (SRX) in 2021. He co-founded the six-race series, so his victory in the season standings was about as surprising as "debris cautions" were a few years back whenever someone broke to a three-second lead in the NASCAR Cup Series.
This time, though, Stewart was competing in a series that he didn't help build from the ground up, and the NASCAR Hall of Famer acquitted himself quite nicely. Making his debut in a Top Alcohol class NHRA dragster, he put down a jaw-dropping first qualifying run on Friday during the Nevada Nationals at Las Vegas Motor Speedway.
Tony Stewart makes a 276.52 mph debut in drag racing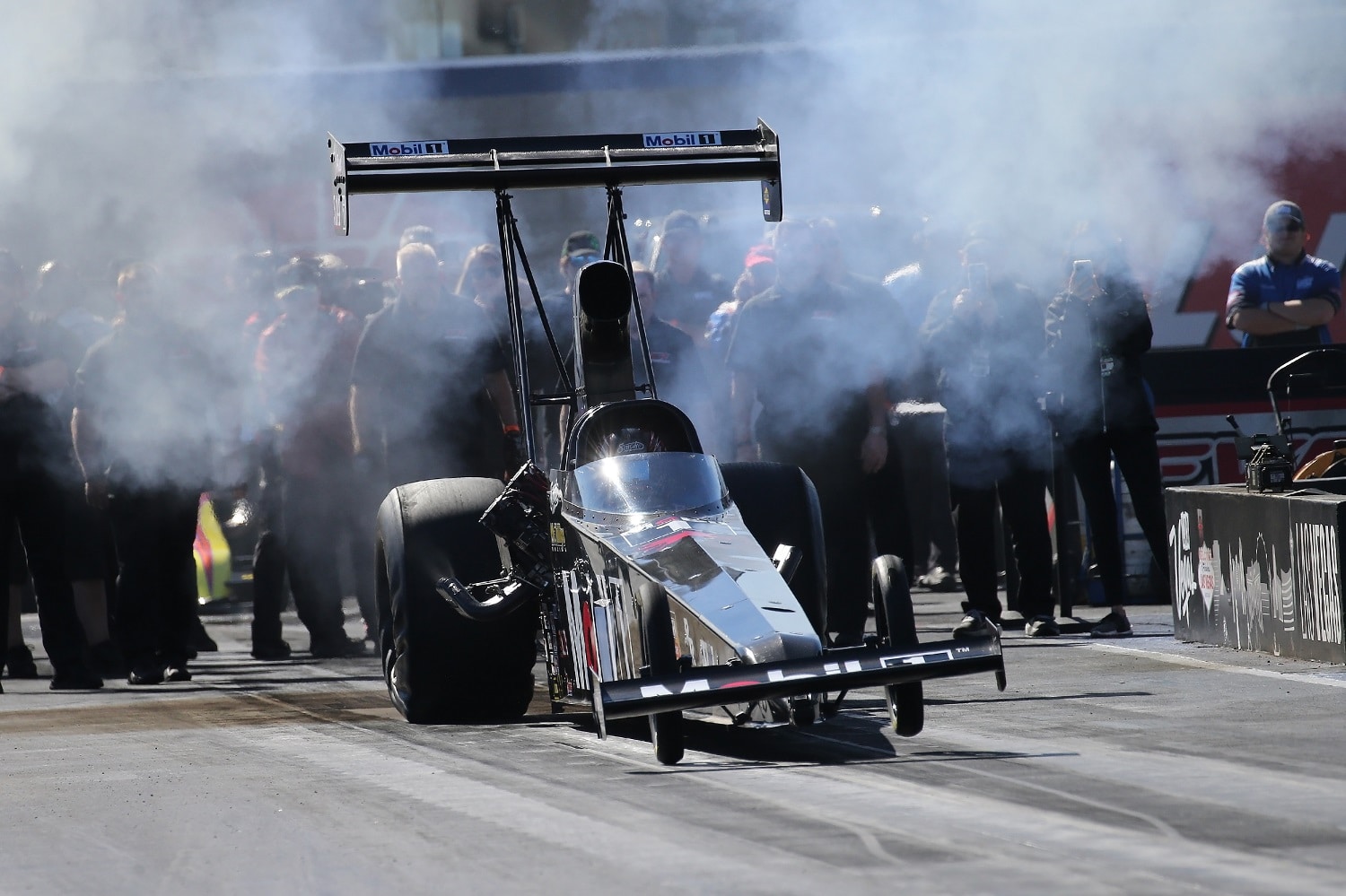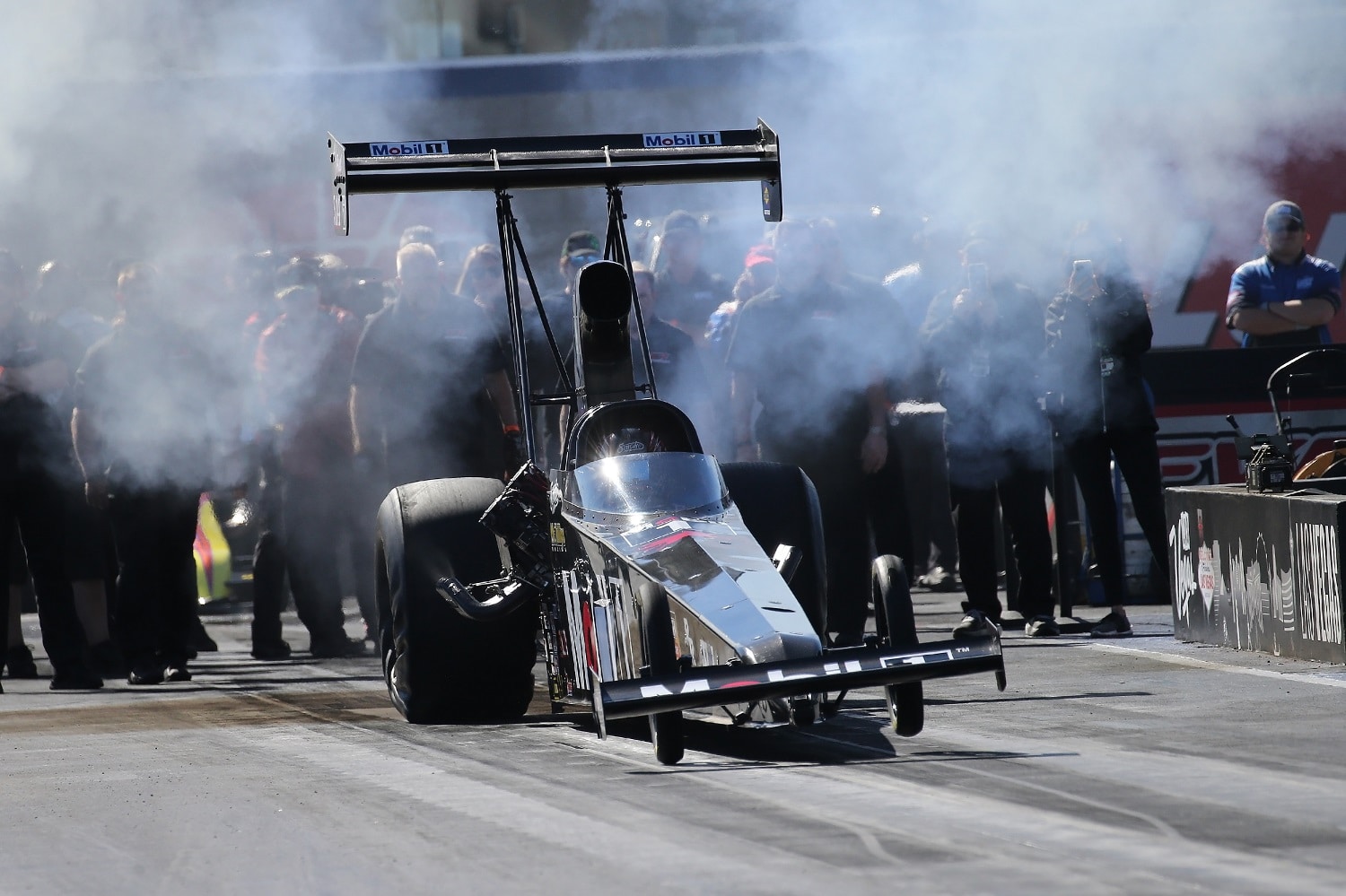 Tony Stewart had to go into the opening day of the Nevada Nationals knowing it was going to be a bit of a circus that he helped create. The three-time NASCAR Cup Series champion, who also has IndyCar and IROC series titles to his credit, was making his NHRA debut as a competitor. There was no way that wasn't going to create a buzz.
Stewart already made waves by becoming the owner of a team featuring his now-wife, Leah Pruett. He handled the gawker factor when he showed up at events in between his busy schedule as the co-owner of NASCAR's Stewart-Haas Racing. But being the first driver out on the strip on the first day of the NHRA meet was a different story, and this was a fresh set of jitters for an accomplished pro. But Stewart did not disappoint the fans who wanted to see him succeed. Racing alongside an open lane, he got off the line cleanly in his Mobil 1 dragster and clocked 5.219 seconds, which translates to 276.52 mph, or about 60 mph faster than the best of times in NASCAR.
"I was nervous before the first run but it's a relief now," he said, according to NHRA.com. "It's just like testing all over again. There were a lot of distractions before we ran in the staging lanes so to go up there and make a nice solid run, I'm happy with that."
It wasn't all good for the NASCAR Hall of Famer
Tony Stewart's time in his first run held up for most of the round as the top clocking, earning him a stream of visits from people congratulating him for a solid effort.  As pleased as he was overall, Stewart showed his perfectionist side after learning his reaction time reading the "go" from the tree.
"I think I might get fired," he said.
Obviously, that wasn't going to happen, especially with one more qualifying run to be made before calling it a day. That second time out, Stewart lined up next to a competitor, Kim Parker, for the first time. That didn't affect him coming off the line, but the NHRA report said Stewart's car shook the tires early in the run, forcing him to shut down.
Top Alcohol competition continues Saturday with another qualifying run, followed by two elimination rounds.
Got a question or observation about racing? Sportscasting's John Moriello does a mailbag column each Friday. Write to him at [email protected].
Have thoughts on this topic? Keep the conversation rolling in our comments section below.