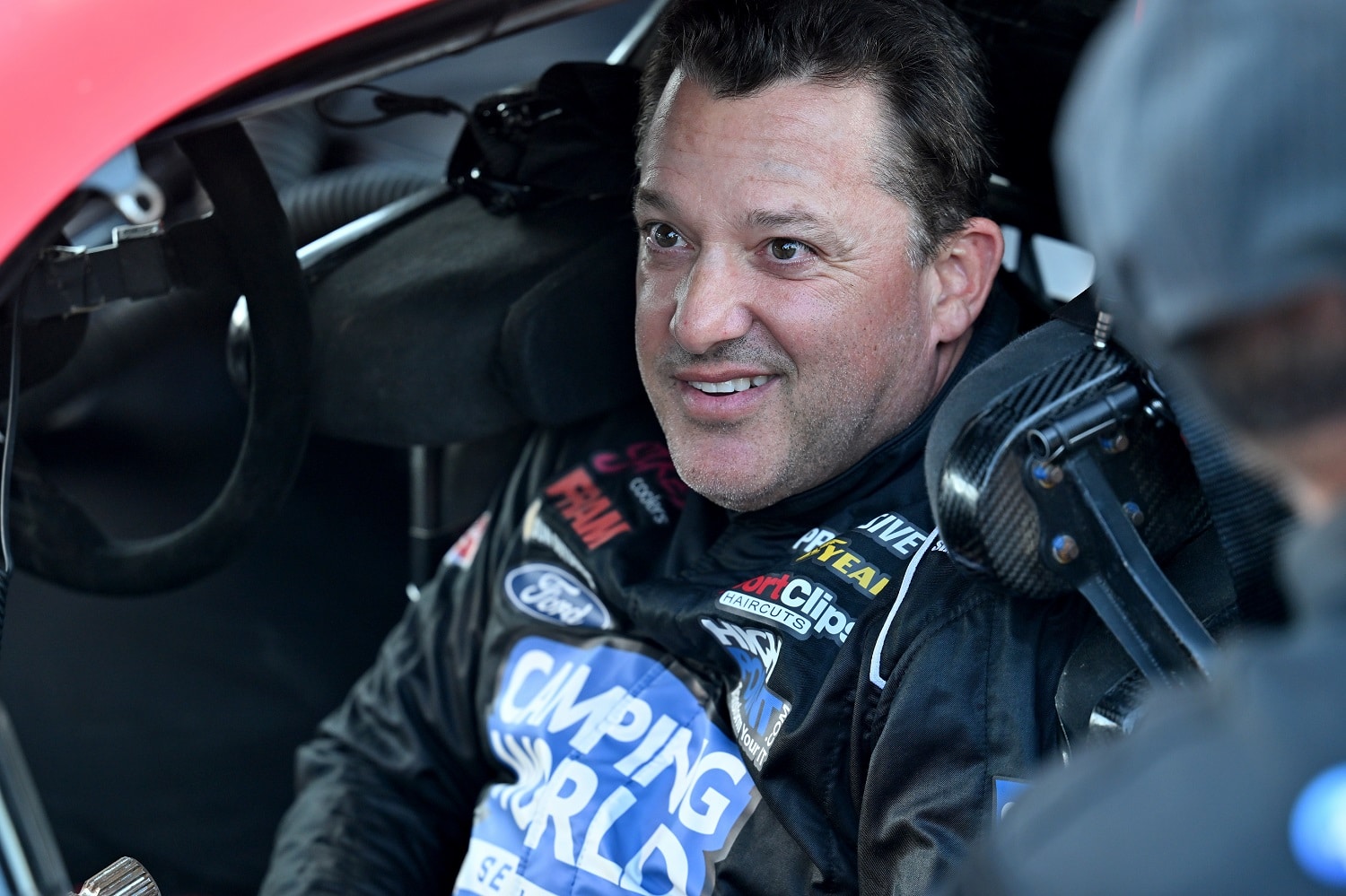 Tony Stewart's Return to Racing Is Dangerous and More Than a Little Defiant Toward NASCAR
Tony Stewart will make his NHRA debut in Las Vegas on the same weekend NASCAR determines its field for the Championship 4.
There's no rule requiring team owners to be on-site during racing weekends. But what does it say when Tony Stewart would rather compete in a series in which the bad wrecks are worse than ugly NASCAR wrecks by a factor of 10 instead of putting his time in Cup Series preparations?
Stewart, indisputably accomplished in multiple forms of motorsports, will be crossing NHRA racing off his bucket list next weekend while the Cup Series prepares to determine its Championship 4 field on the other side of the country.
Tony Stewart will make his NHRA debut next weekend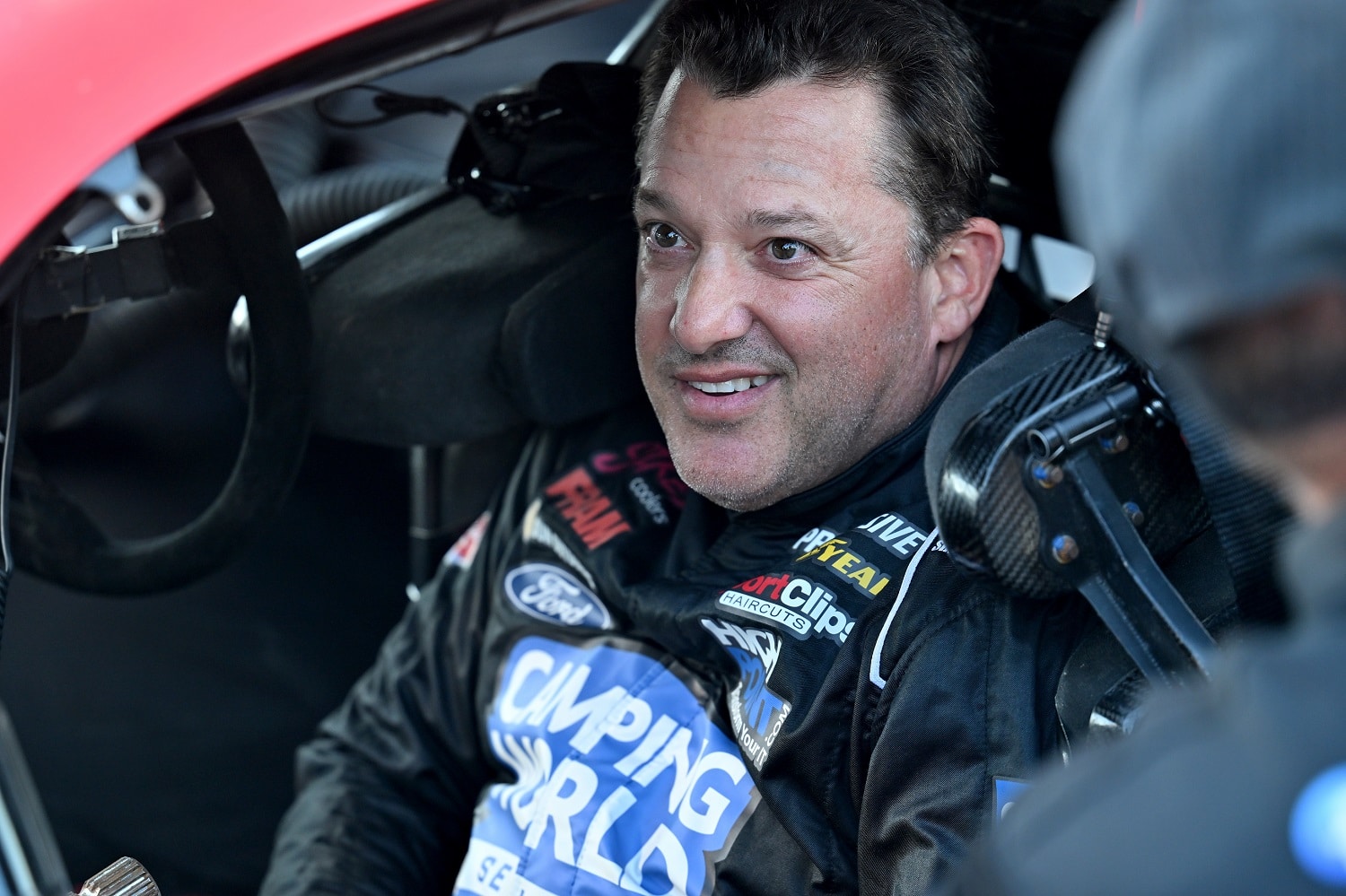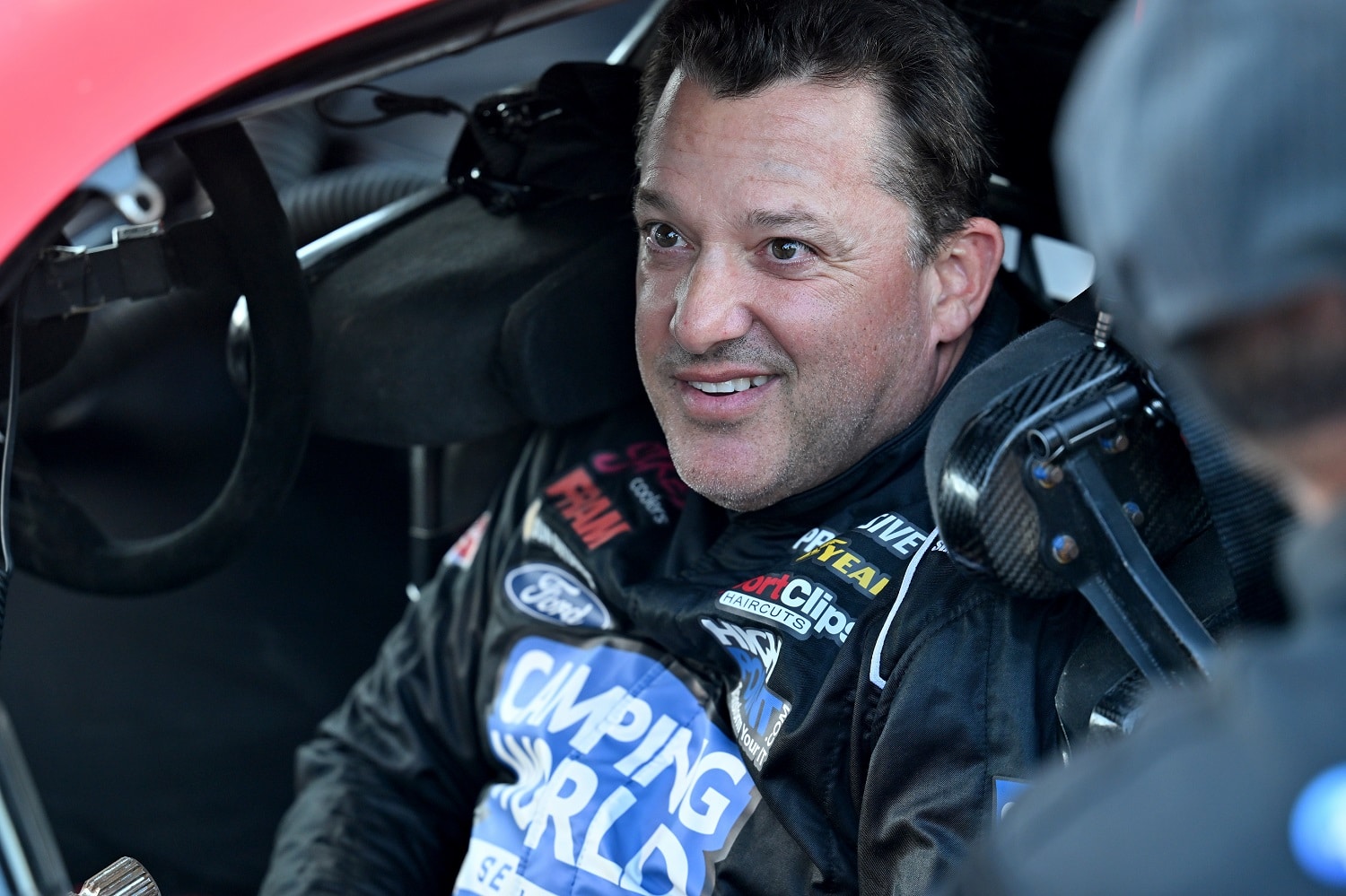 Tony Stewart has always embraced racing anything with wheels in a career including three NASCAR Cup Series championships and a fifth-place finish in the 1997 Indianapolis 500. He also owns and operates tracks, racing series, and teams, most notably Stewart-Haas Racing.
Next weekend will qualify as a quantum leap, even for someone as experienced as Stewart. That's because the 51-year-old NASCAR Hall of Famer will make his NHRA debut in a Top Alcohol class dragster beginning Friday at The Strip at Las Vegas Motor Speedway.
It's not as though Stewart is going in cold. He has completed a pair of multi-day sessions at Frank Hawley's Drag Racing School and done additional testing, too.
"I'm excited and nervous at the same time," Stewart said in announcement posted by the NHRA. "It's definitely going to be a big learning curve, and to do it at a national event right out of the gate adds to the challenge. But it's something I've really been wanting to do and I've been working toward this moment.
"I'm not taking it lightly. It's a serious business and I'm going to be as prepared as possible when I get to Las Vegas."
NHRA speeds blow away what he has previously experienced
Though not the highest-powered class of car in NHRA competition, Top Alcohol dragsters, fueled by methanol or ethanol, put out approximately 4,000 hp. According to Autoweek, the vehicles fire off the line at 3g from a standing start and top out at about 285 mph in the quarter-mile.
NASCAR qualifying speeds during Stewart's highly accomplished career surpassed 200 mph, and open-wheeled IndyCar rides exceed 230 mph. For his part, Stewart is confident he knows what he is getting into.
"It's all about procedures and knowing the routine and doing it the same every time. In all the other forms of racing, you blow a corner and you fix it and do better the next lap. There is no next lap if you screw up in these cars."

Tony Stewart
Tony Stewart is somewhere between ambivalent and defiant toward NASCAR
Stewart-Haas Racing has gone through lean recent times in the NASCAR Cup series. Even the successes have come at a price, with Cole Custer's team dinged by NASCAR for the indirect helping hand that sewed up Chase Briscoe's playoff berth. The appeal in that case will be heard Thursday, and SHR even ditched the appeal of unrelated penalties against Kevin Harvick to avoid what amounted to fighting a two-front war.
The penalties have led to Tony Stewart openly questioning NASCAR policies.
"Looking for a new weekend hobby (something not south eastern based) if anyone has any ideas," Stewart tweeted two weeks ago. "Something low drama and relaxing preferably."
We're not sure just how relaxing hitting 285 mph in a dragster is, but that's on Stewart's itinerary beginning Friday. It's likely he can be done early enough on Saturday to get to Martinsville for Sunday's Cup Series race if he so chooses.
Stewart was supposed to issue the command for drivers to start their engines this weekend at Homestead-Miami, but he was a late scratch for the festivities. What isn't clear is whether he backed out over frustration with recent events or if NASCAR officials thought better of giving Stewart a live microphone in front of a sizeable crowd and national TV audience.
Whatever the reason, country singer Kip Moore served as a pinch-hitter.
Got a question or observation about racing? Sportscasting's John Moriello does a mailbag column each Friday. Write to him at [email protected].
Have thoughts on this topic? Keep the conversation rolling in our comments section below.