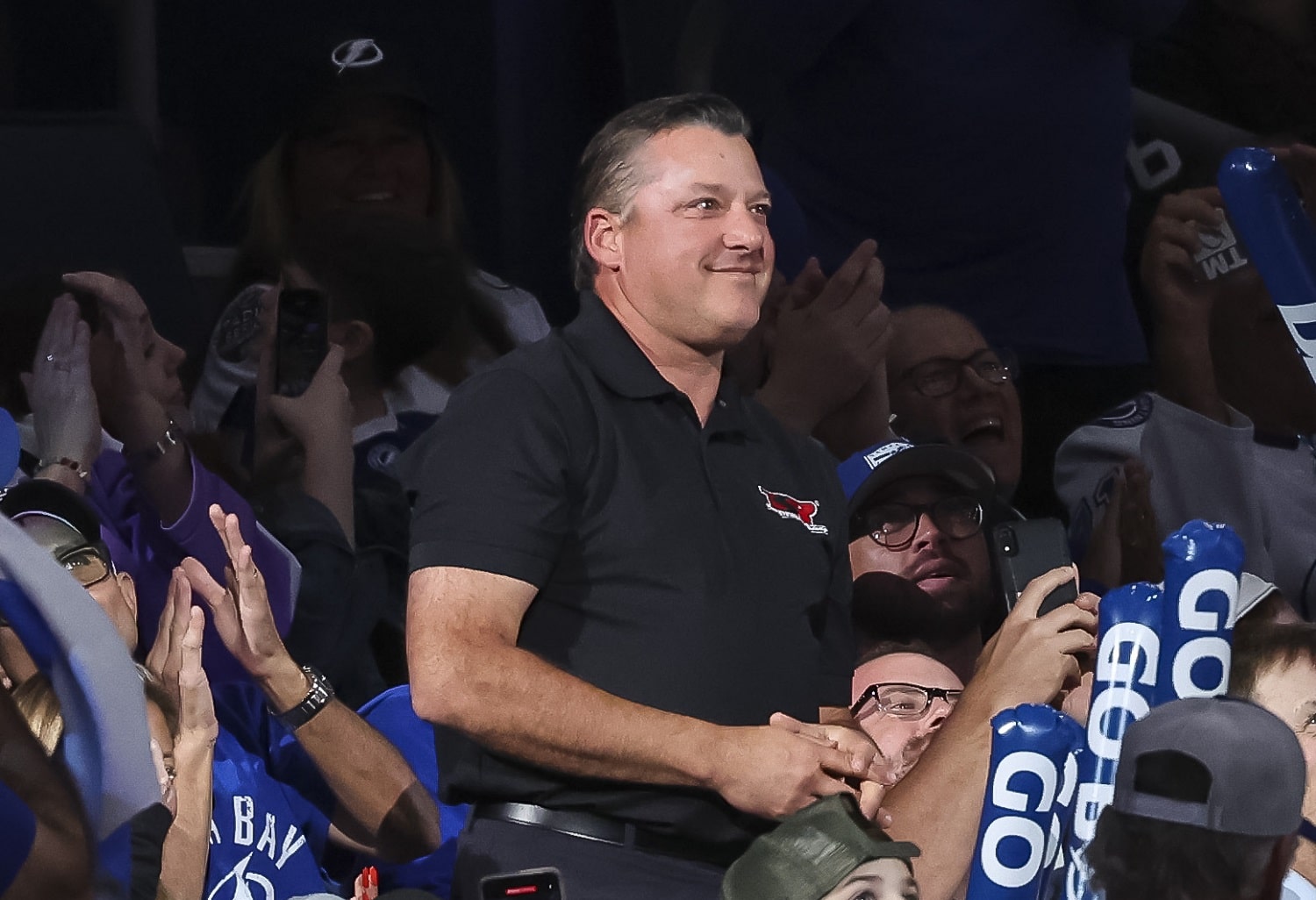 NASCAR Couldn't Resist Razzing Tony Stewart While Honoring Him
Tony Stewart learned of an honor he's receiving while at Bristol, the site of one of his more memorable incidents.
Sometimes the pieces come together perfectly and cannot be ignored. Such was the case Sunday when Tony Stewart showed up as a Fox race analyst at Bristol days after NASCAR staged a comeback in dishing out discipline and now had a new initiative to roll out.
It made for good entertainment as Stewart and nemesis Mike Helton got together trackside before the Cup Series race.
NASCAR will honor Tony Stewart among its 75 greatest drivers
NASCAR picked its 50greatest drivers when the sport reached the half-century mark. Now that it's celebrating its 75th year of racing, the organization is adding 25 more and will honor them during the Darlington race weekend, May 12-14.
The additional honorees are being announced one at a time. The process began Sunday at Bristol Motor Speedway when Mike Helton informed Tony Stewart on the air that the three-time Cup Series champion made the cut.
Picking Stewart was low-hanging fruit, just as the inevitable announcements regarding Jimmie Johnson and Kyle Busch will be. Stewart, enshrined in the NASCAR Hall of Fame in 2020, went from the 1999 Rookie of the Year Award recipient to the winner of 49 Cup Series races.
"It's a huge honor," Stewart said. "I mean, think of all the drivers in 75 years that have competed in the NASCAR Cup Series. It's truly an honor just to be a part of that category and that group of people. There's a lot of drivers in there that I've looked up to for a long time and still look up to."
Having Mike Helton do the honor at Bristol tied it all together
Tony Stewart scored just one of his Cup Series wins at Bristol. That 2001 race probably isn't the memory of the half-mile track most closely associated with him.
While fighting for the lead late in an August 2012 race at the Tennessee track, Matt Kenseth slid into Stewart, spinning them both on the frontstretch. Kenseth continued on, but Stewart stopped and was clearly furious. He climbed out of the No. 14 Chevy, took off his helmet, and waited for the No. 17 Ford to come back around.
Using a two-handed technique, he fired the helmet at Kenseth's car, scoring a direct hit to the front of the hood. Stewart eventually returned to the race and finished 27th, two spots and 15 laps behind Kenseth.
Interestingly, Stewart didn't draw a fine or point penalty from Mike Helton, who rose through the racing ranks to become NASCAR's third president in 2000. Helton's reputation is that of a tough disciplinarian, and Stewart has felt the wrath from time to time as both a driver and an owner.
NASCAR's disciplinary policies have been in the news lately, and the people in power have gone on a winning streak. Kaulig Racing only clawed back a few points during its appeal last week, and Denny Hamlin lost completely. Daniel Suarez and Hendrick Motorsports aren't bothering to appeal their latest punishments. And, of course, NASCAR hit two Stewart-Haas teams with big penalties late last season.
So, seeing Helton show up for Fox's show Sunday night before the Bristol race may have had Stewart wondering if he'd need to pull out his checkbook again.
Mike Helton razzed Tony Stewart about the 2012 incident at Bristol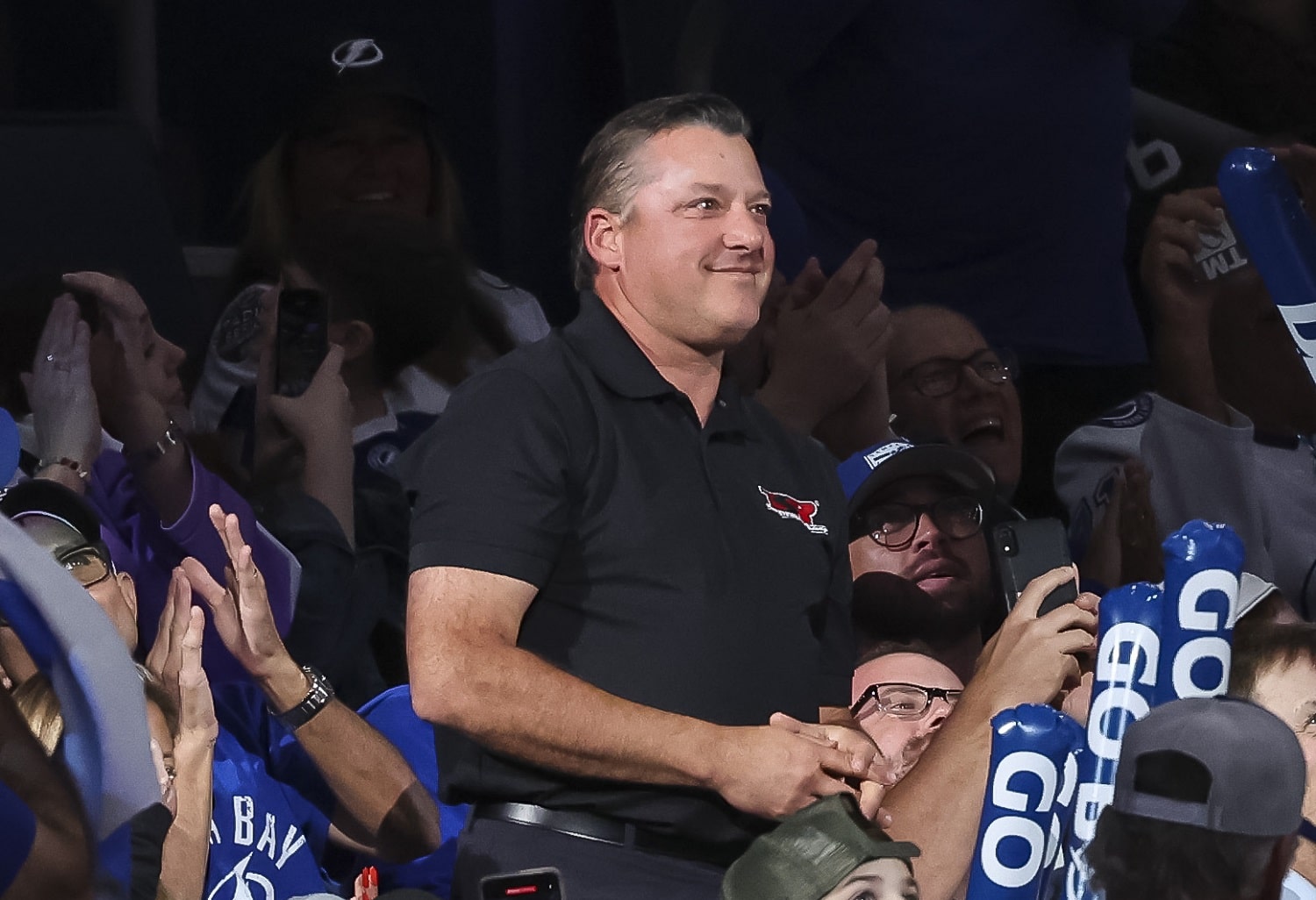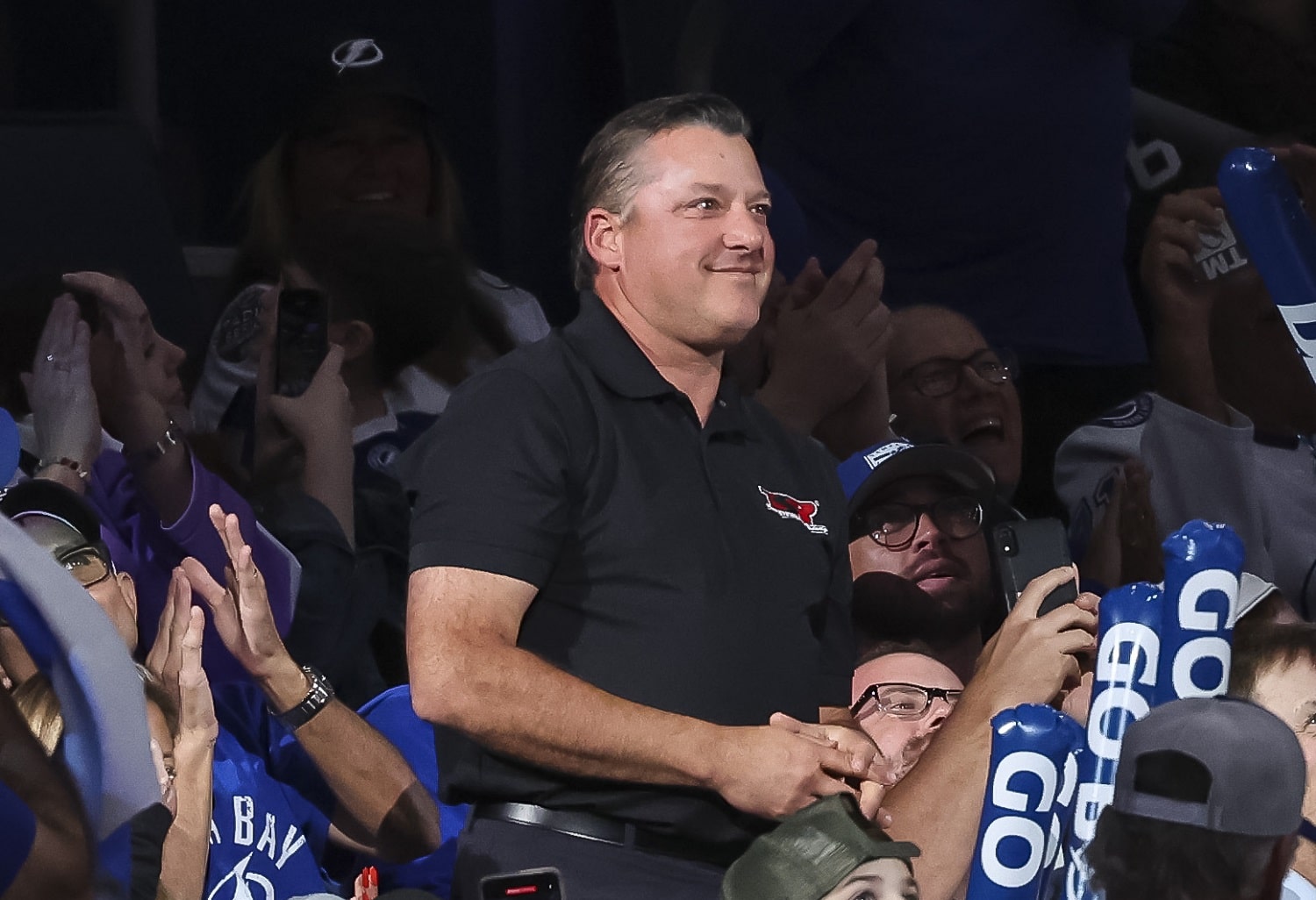 While setting up the announcement that Tony Stewart has made the list of NASCAR's 75 greatest drivers, Fox showed the video of the 2012 incident with Matt Kenseth. Stewart said he heard from his youth baseball coach not long after that race.
"He said that I threw a strike right there, and he said at least the drills that we worked on when I was in Little League paid off," Stewart said. "Still had good kick and leg extension."
Then it was Helton's turn to make the big announcement, topped off with his own thoughts on the helmet incident.
"It's an honor tonight, Tony, to let you in on the fact that you're one of our 25 (new selections) and now one of our 75 greatest drivers. It's no surprise to anybody if we had a helmet-throwing category, you would have won that, too."
Got a question or observation about racing? Sportscasting's John Moriello does a mailbag column each Friday. Write to him at [email protected]