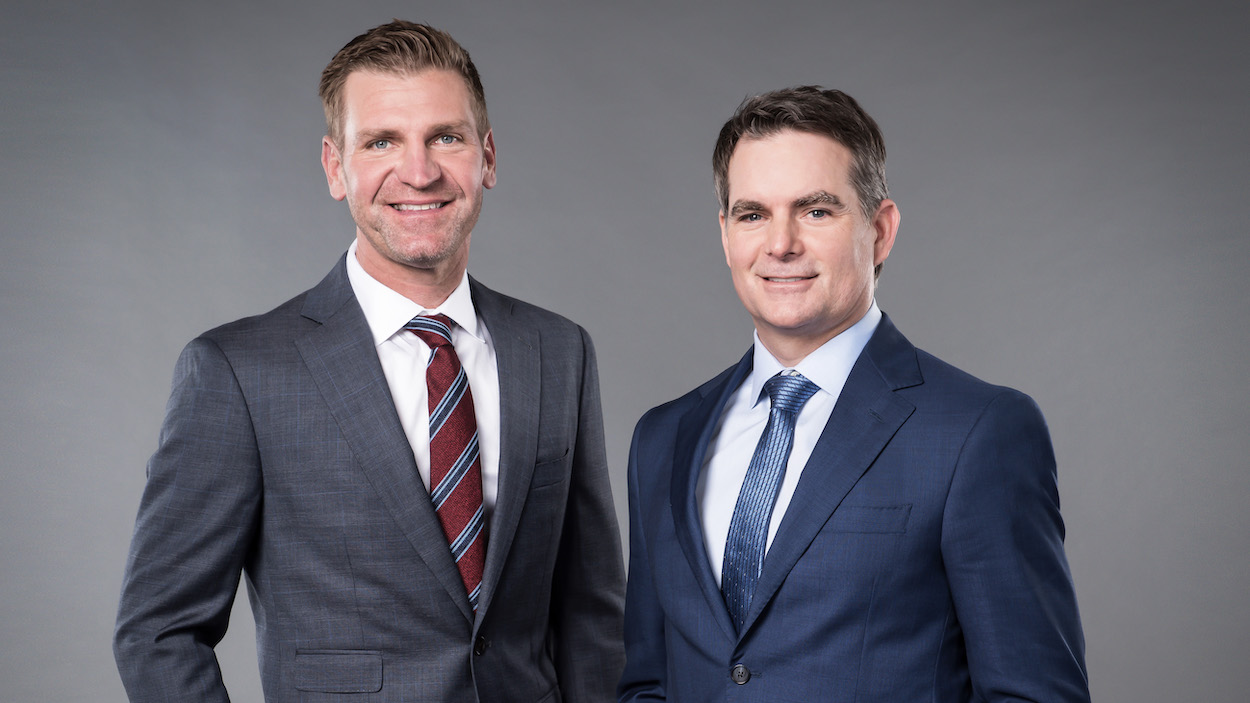 Clint Bowyer Mocks Jeff Gordon During Dixie Vodka 400 Broadcast With Comments Some NASCAR Fans Likely Found Offensive
Clint Bowyer mocked Jeff Gordon during the Dixie Vodka 400 broadcast on Fox with comments that likely offended a certain segment of NASCAR fans.
Clint Bowyer and Jeff Gordon battled each other for years on the NASCAR Cup Series. It got ugly in 2012 when an on-track incident boiled over after the race, and both teams got into an all-out brawl in the pit road area.
Ironically, the two former drivers now work together in the Fox broadcast booth covering NASCAR and have already developed chemistry, playing well off of each other's comments. On Sunday, Bowyer was on the attack during the Dixie Vodka 400, when he took a shot at Gordon, mocking him in a way that likely offended a large segment of the NASCAR audience.  
Jeff Gordon and Clint Bowyer got heated in 2012 
For years Clint Bowyer and Jeff Gordon competed hard against each other on the NASCAR Cup Series. There were the occasional incidents on the track, but both drivers could just chalk it up to racing. In 2012, things between the two took a dramatic turn.
After an early-season incident in Martinsville, where Bowyer wrecked Gordon and his teammate Jimmie Johnson late in the race and ended their chances at victory, Gordon exacted his revenge later in the year at Phoenix when Bowyer was still in contention for his first championship.
Gordon hooked Bowyer's car with just a few laps remaining in the race and sent him up into the wall. After Gordon pulled into the pit road area and exited his car, a member of Bowyer's pit crew shoved Gordon from behind, and all hell broke loose.
The pit crews brawled for several minutes before NASCAR officials were finally able to break it up. It was a nasty incident and one that changed their working relationship.
Developed chemistry together in the broadcast booth
Despite that conflict in 2012, Fox saw something appealing in Clint Bowyer and hired him to join Jeff Gordon in the broadcast booth for the 2021 season. 
Just a few races into the season, and it appears Fox made the right move. Gordon and Bowyer have quickly developed chemistry together, bantering back and forth, regularly taking opposing viewpoints, and not surprisingly, playing up their past rivalry, with Bowyer often pursuing Gordon. 
During the O'Reilly Auto Parts 253 race at the Daytona road course last weekend, Fox rekindled the rivalry in a pre-race Days of Thunder segment where Jeff Gordon and Clint Bowyer raced each other in a pair of rental cars from the track up to the broadcast booth. Fans enjoyed that segment and have enjoyed the pairing in general, regularly complimenting the two on social media. 
Clint Bowyer takes shot at Jeff Gordon and likely offended some NASCAR fans
During Sunday's broadcast of the Dixie Vodka 400 from Homestead-Miami, Clint Bowyer made an observation later in the race about the No. 19 car of Martin Truex Jr., and took a shot at Jeff Gordon in the process. 
"I tell you what Jeff, I really like this 19 here," Bowyer opened. "I was looking at the side of this thing. It's exactly like looking at your phone with those big letters and everything that you can see it. Everything shows up. That bold print." 
The 49-year-old Gordon initially laughed, then fired back at the 41-year-old Bowyer. "I can't wait for you to get older, man."
"It's your car. It's built for you," Bowyer replied. 
"That is definitely something I can see," Gordon said, confirming his ability to see the big block lettering on Truex's car, as Bowyer laughed.
It was another entertaining moment between Jeff Gordon and Clint Bowyer and surely just one of many more to come in the 2021 NASCAR season.