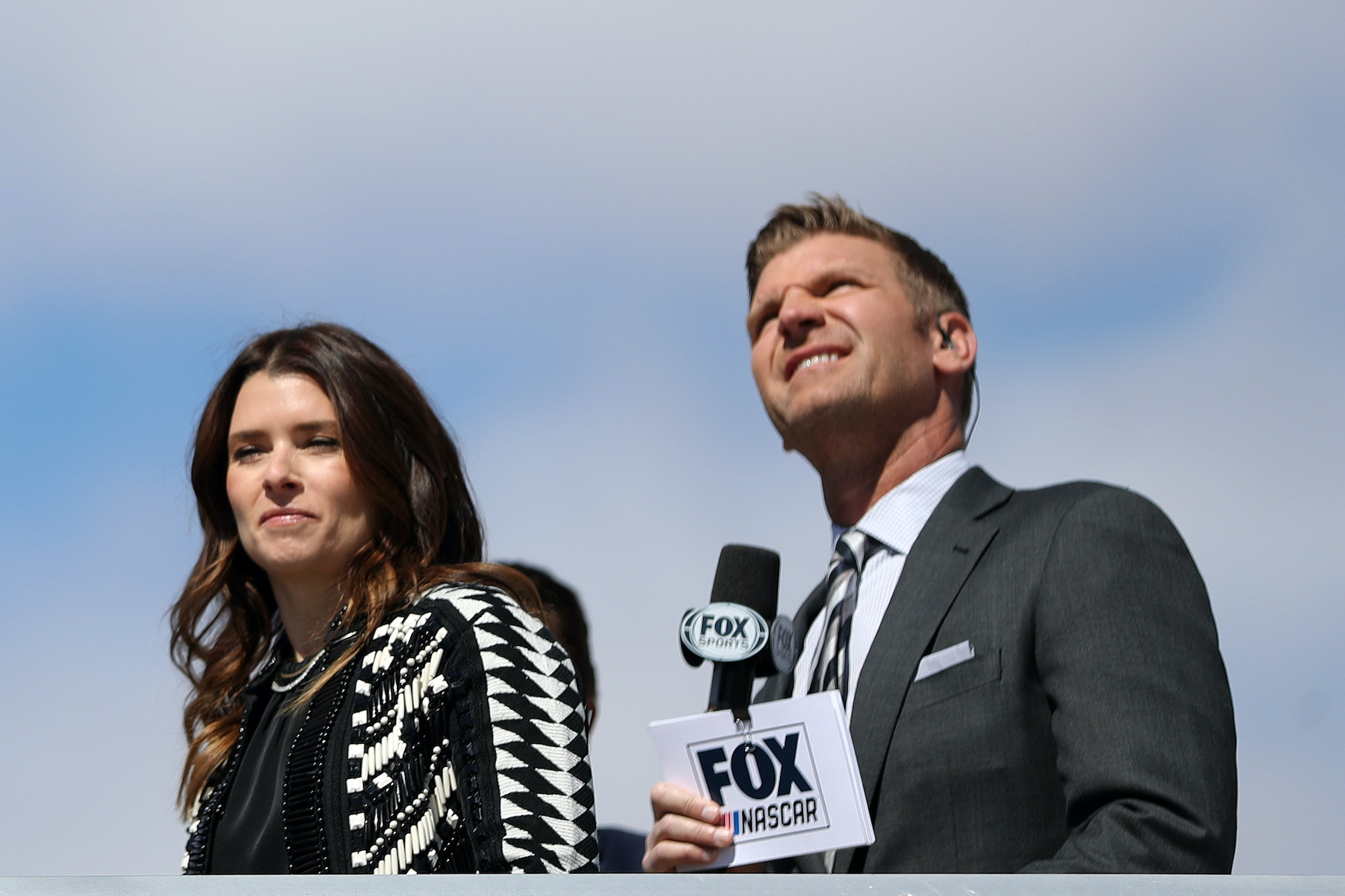 Clint Bowyer Shoots Down Danica Patrick and IndyCar: 'That Doesn't Work in This Real Racing of NASCAR'
Danica Patrick raced in IndyCar and NASCAR. During Sunday's Cup broadcast, she referenced IndyCar multiple times and Clint Bowyer finally heard enough and took his shot.
Danica Patrick worked her final of two scheduled stops for Fox's NASCAR coverage this weekend in Phoenix. Like her previous appearance last weekend in Las Vegas, the 39-year-old former driver referenced her time in IndyCar throughout the race.
Unlike last time, Clint Bowyer spoke up for many fans who had tired of her references to the other series and took a moment to shut her and her IndyCar talk down.  
Danica Patrick has knowledge base in NASCAR and IndyCar
Danica Patrick raced in both IndyCar and NASCAR. She won a race in IndyCar. She never did in NASCAR. 
Since retiring, she's taken her knowledge to the broadcast booth. In 2019, Patrick worked her first year with NBC and its Indianapolis 500 coverage. 
Last year, she added to her resume, covering two series she never raced — Formula 1 at the U.S. Grand Prix and SRX for the first two races in series history. 
Danica Patrick talks about IndyCar and Clint Bowyer shoots her down
Patrick started her 2022 broadcast work in the Cup Series, where she raced for seven years and set multiple records as a woman. Last week she worked alongside former Stewart-Haas Racing teammate Clint Bowyer and Mike Joy at Las Vegas. This weekend she joined them at Phoenix. 
In both appearances, Patrick referenced her experience racing and often talked about her time in IndyCar. When she did that one time in Sunday's broadcast, Bowyer revealed what he and many fans watching at home were thinking.  
"I used to pull this move in IndyCar every now and again at short tracks where I'd come out of the corner, and I'd get a little bit of a run, but I dart out so that in the mirror I'd fill their mirror real quick and it looked like I got a better run on them than I really did and they gave me a lane," she said.
"Those space shuttles over there. I don't know. That doesn't work over here in this good, this real racing of NASCAR. How 'bout that? Huh? IndyCar," Bowyer paused. "No. I love it. I'm teasing."
"Race fan's a race fan," Patrick said, laughing. 
"Always wanted to drive one of them," Bowyer concluded.
Took in viewer feedback after first appearance with Fox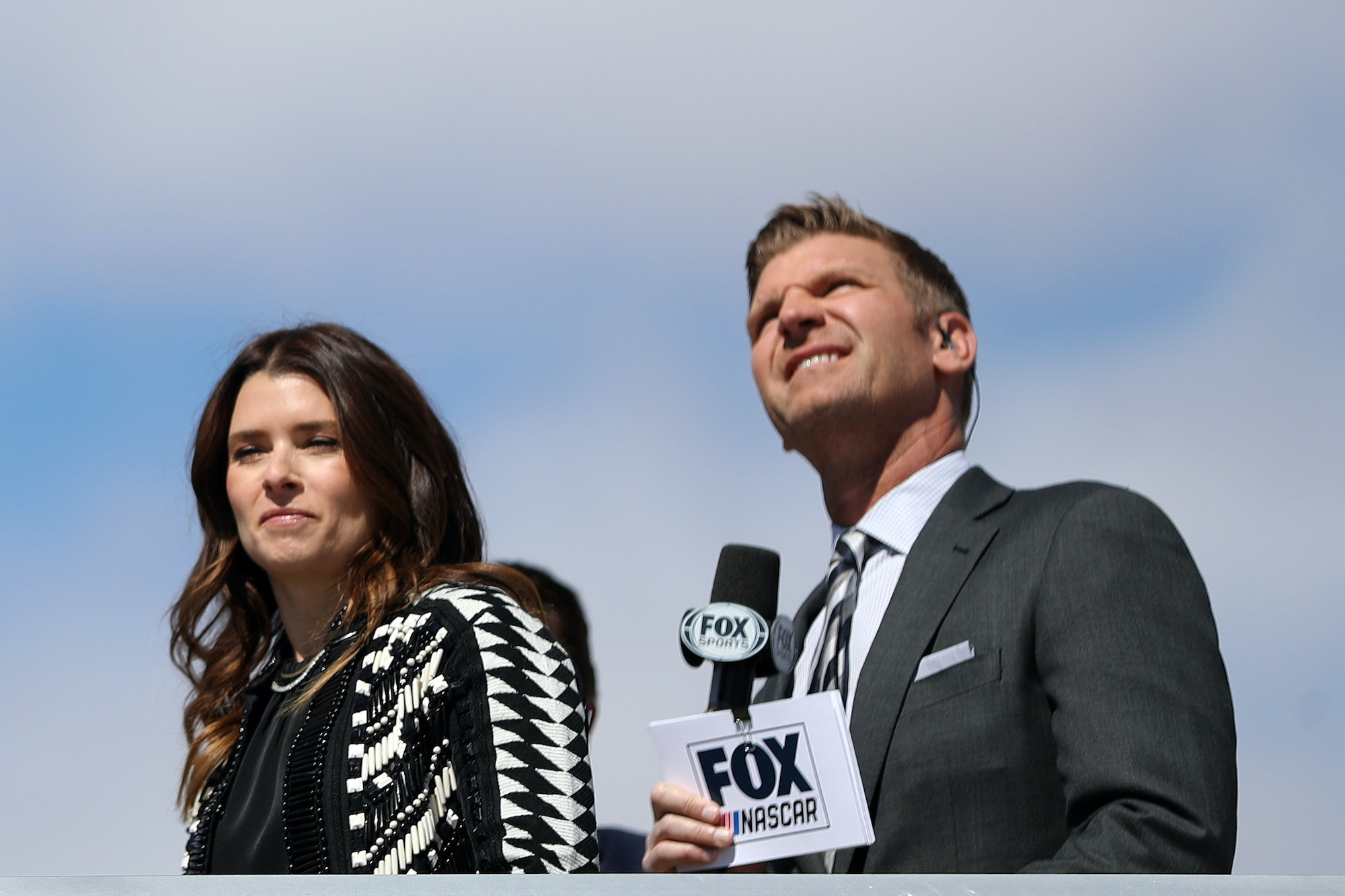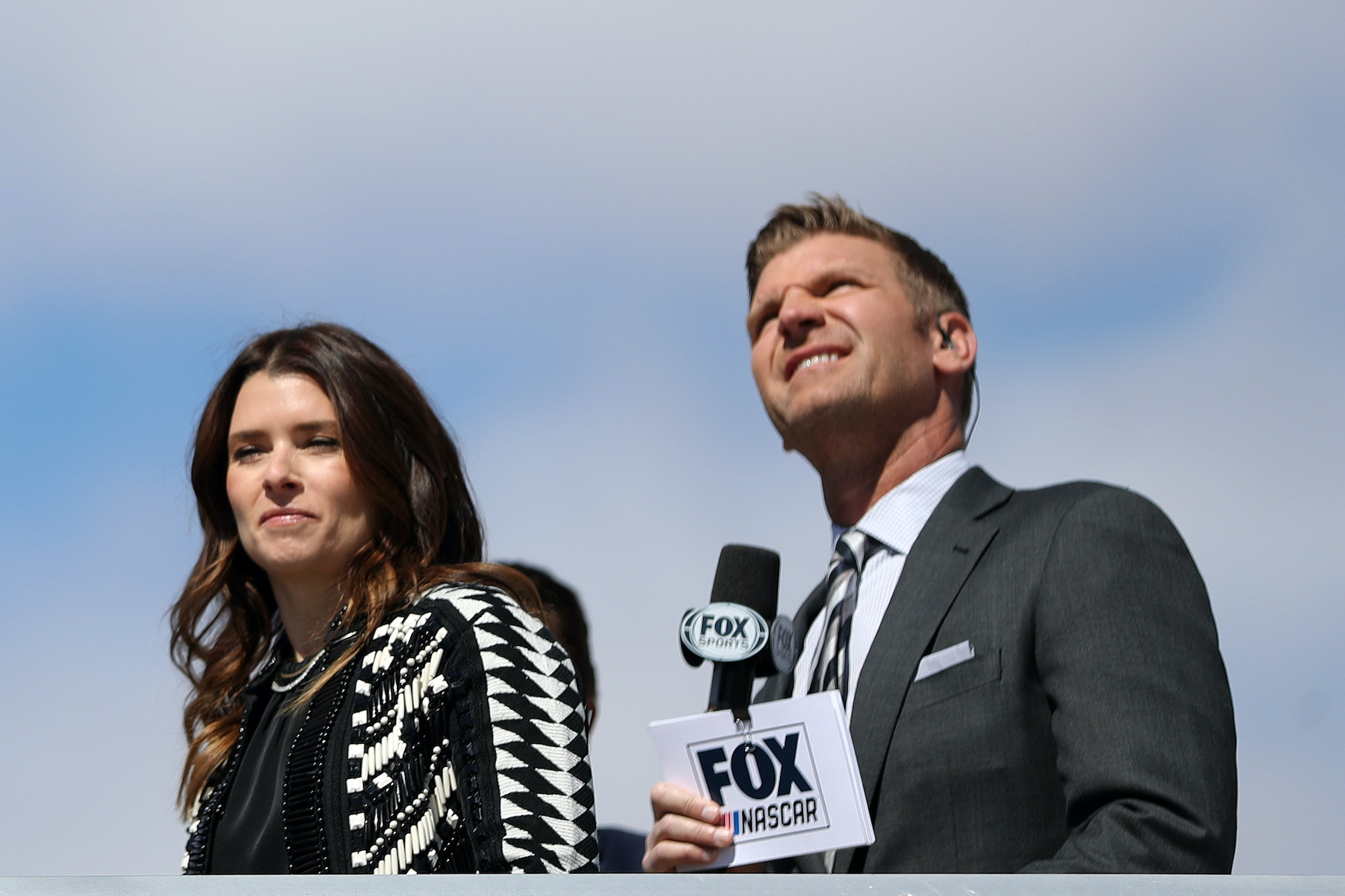 Patrick is right. A race fan is a race fan. However, the prevailing thought on social media shared by many was fans do enjoy different racing styles, but when watching one style, they don't want to constantly hear about another style. 
After her first weekend in Las Vegas, the former driver admitted that she went online and read some of the viewer feedback. 
"I try and take it all with a grain of salt, but it is still information," Patrick told Fox's Bob Pockrass. "And I always felt social media is a little bit of your finger on the pulse of the story and the pulse of the perspective. So, of course, I did [read some], and generally speaking, it seems like it's been pretty good."
Patrick fared well in her two weeks with Fox. She used her knowledge and provided insightful commentary for the viewers. Unfortunately, she was a little too heavy on the IndyCar references. Hopefully, if she's ever invited back in the future, she'll know to tone it down, and that will provide the audience with a more enjoyable experience. 
Like Sportscasting on Facebook. Follow us on Twitter @sportscasting19.