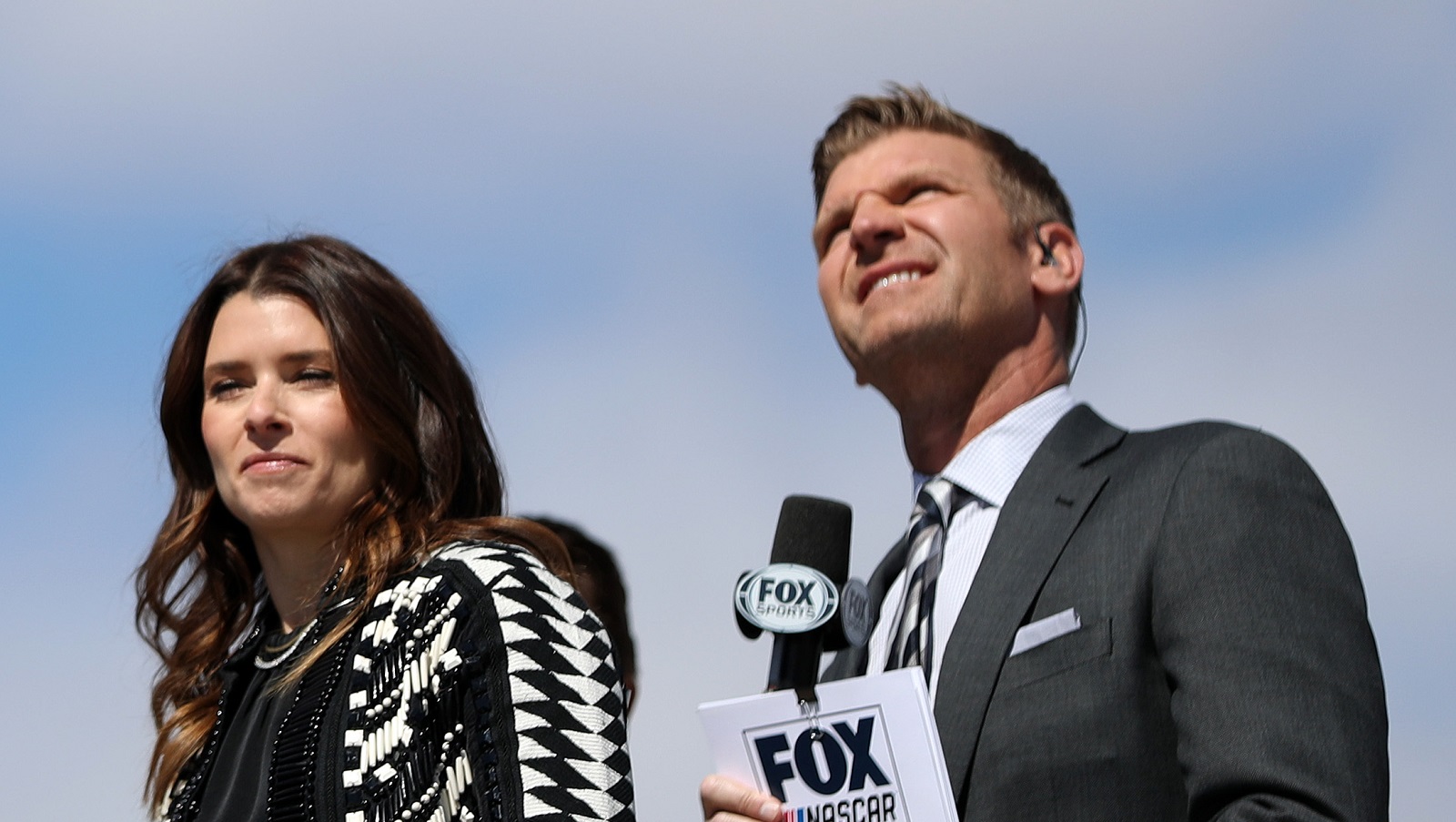 Danica Patrick Gets It Right: Retirement Shouldn't Feel Like Work
Danica Patrick, who is working this week as a commentator for Fox Sports, is enjoying retirement without the urge to get back into a car because she's found plenty to keep herself busy.
Jimmie Johnson and Danica Patrick were about as far apart in accomplishments as two NASCAR drivers could be, and they remain that far apart in terms of what they're doing in retirement.
Guess what? Patrick might just have the better idea. She's doing a little bit of everything without doing too much of anything, and the temptation to get back into a car isn't there.
The naysayers will always point to Danica Patrick's record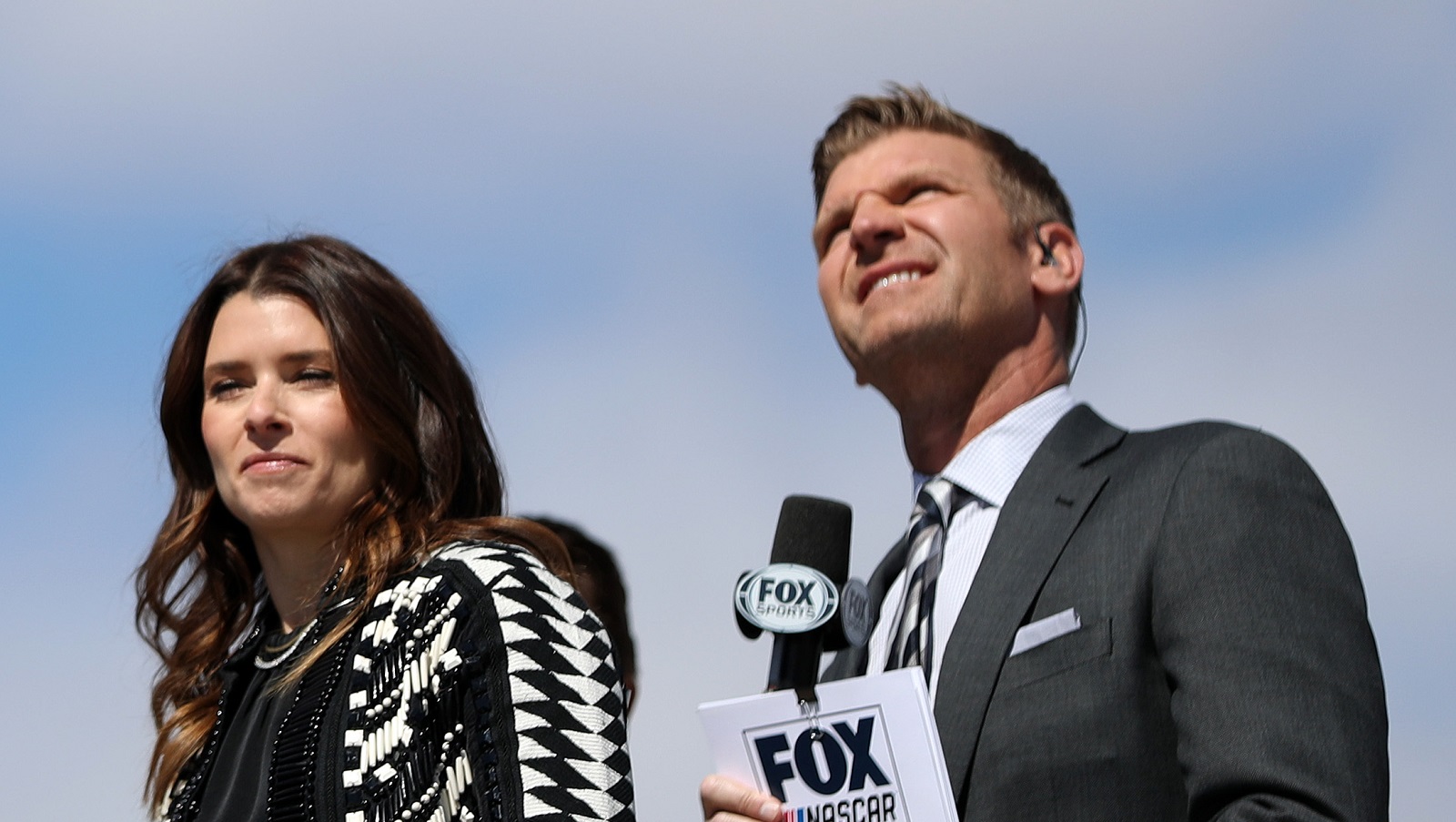 Former IndyCar and NASCAR driver Danica Patrick has resurfaced as a racing analyst, filling the rotating seat on Fox Sports coverage of the NASCAR Cup Series. Her first shot at the job alongside Mike Joy and Clint Bowyer went reasonably well last week in Las Vegas, with Patrick picking her spots to offer observations from a driver's perspective.
And whenever someone writes words to that effect, Patrick's many critics feel obligated to rehash her own driving career, pointing out that the resume is lengthy but the results undistinguished. She won once in 115 IndyCar starts from 2005-11 and not at all in her NASCAR career, which consisted of 61 Xfinity races and another 191 in the Cup Series.
She retired from full-time racing in 2017 and made farewell appearances in the Daytona 500 and Indianapolis 500 the following season. Realistically, she lasted longer in both IndyCar and NASCAR than most drivers would because the sponsorship money that she brought to her teams outweighed the results on the track.
Danica Patrick has been going in multiple directions
Danica Patrick was only 35 years old when she made the decision to stop racing and move on to other interests. In conjunction with her return to racing, this time in the broadcast booth, she did some recent interviews detailing why her retirement has been so satisfying.
First, there's the broadcasting job, where Patrick is carving out a niche that keeps her in the public eye without keeping her on the road week after week. In the past year, she has worked for NBC (Indianapolis 500), Sky Sports (U.S. Grand Prix in Formula 1), CBS (Tony Stewart's SRX Series), and Fox (NASCAR Cup Series).
In between those gigs, she's been putting back together a vineyard devastated by a California wildfire, growing her candle company, and continuing her Pretty Intense podcast.
That separates Patrick from the many professional athletes who become lost because being part of a team dynamic focused on competing is all they've known since high school. After all, a person can play only so much golf after retiring in their mid-30s.
"I'm plenty busy enough, as busy as I want to be. So, I don't feel like I'm sitting around at home so bored, thinking maybe I shouldn't have retired. … I really don't have that desire (to race)," Patrick told Fox Sports.
She'll never take the Jimmy Johnson approach
When Jimmie Johnson retired from NASCAR after the 2020 season, he left with 83 NASCAR Cup Series race victories and seven season championships. But he also left with a feeling that he needed to continue racing.
Johnson recently began his second season of IndyCar competition with Chip Ganassi Racing. To date, he has made 13 starts but has not finished better than 17th.
As long as Johnson is happy with the opportunity to continue competing and sponsors are willing to continue paying, he is doing the right thing. On the other hand, Danica Patrick is sure she doesn't need to race again.
She contrasted motorsports with team sports, pointing out that a retired basketball player can always find an empty playground to shoot some hoops in anonymity while "there's no chance you could ever go to a racetrack and have no one know."
Patrick said in an interview with Jayski.com that she would never say never to racing again, but she simply doesn't see it happening. After the rigors of 36 straight weeks of racing each season, she cherishes being able to set her own schedule.
"Two weeks ago, I was at a retreat in Mexico for nine days," she said. "That would not have happened if I was still racing. Nine days of anything doesn't happen if I'm still racing. Being able to do those things and learn, grow in new ways, that's stuff I never had time for.
"I think it is hard to recreate the competition part of it, but it's OK. That was a season of my life and it's time to soften up now and realize I don't have to put on the armor every weekend and be tough."
Like Sportscasting on Facebook. Follow us on Twitter @sportscasting19.