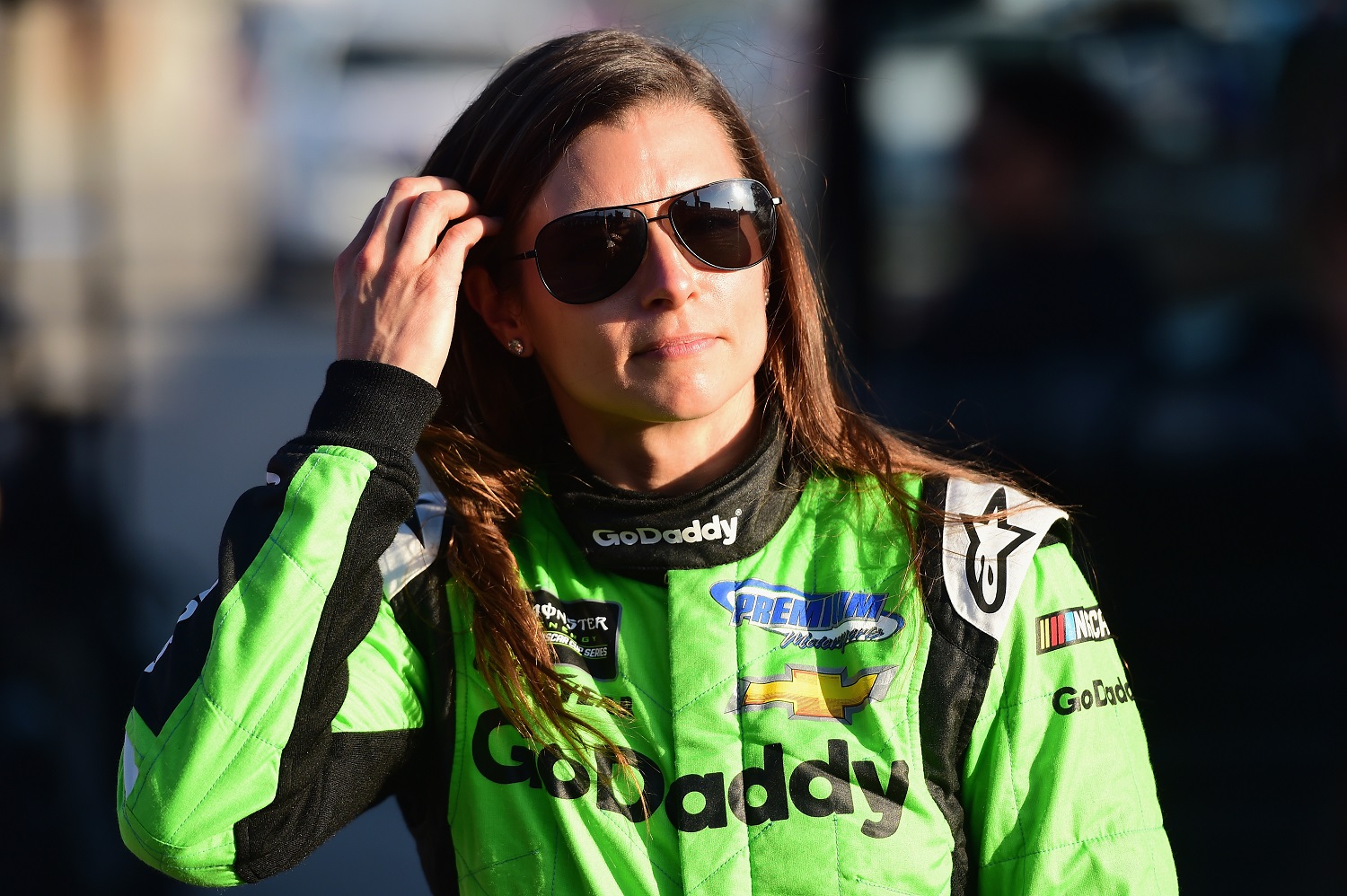 Lyn St. James Thinks Danica Patrick Set Back Women in Sports: 'Oh, Danica, Why? Why Did You Do This?'
Racing pioneer Lyn St. James argues that the way Danica Patrick marketed herself opened other women in sports up to potential exploitation.
The "pioneer" label that Lyn St. James earned a generation before Danica Patrick is legitimate when it comes to women in motorsports. Though there aren't a lot of notable victories on her resume, St. James cleared high hurdles in establishing herself as a competitor worthy of lining up against top men.
Understandably, St. James is proud of her body of work and what it has meant for women who've followed her. That helps explain her disappointment in Patrick, who took a perceived shortcut after working so hard to reach racing's highest levels of competition.
Lyn St. James put in the work
Lyn St. James was neither the first nor the most successful woman to drive in the Indianapolis 500. Janet Guthrie got there 15 years earlier in 1977, and Danica Patrick posted a third place and five other top-10 showings later on.
However, St. James made news for debuting at Indy at the age of 45 (earning the race Rookie of the Year award) and qualifying for the field seven times. She also drove for winning endurance teams at Sebring, Daytona, and Nurburgring.
With so few other female role models in racing, St. James has long been in demand to speak about roles and opportunities for women in sports. She served a term as president of the Women's Sports Foundation in the 1990s.
She admits to running into frustrating barriers
Longtime driver Lyn St. James sat down for a wide-ranging interview with Autoweek to discuss her career as well as racing in general.
She loved racing in the amateur ranks because competitors didn't care as much about her gender as about what she was driving.
"They're so busy getting their own car together, you just don't have time for that s***."

Lynn St. James
The barriers began showing up at the professional level, but St. James fought through some of it by relating to men who otherwise might not have given her the time of day.
"I would find out if the men I was talking to had daughters," she said. "I knew if they had daughters, that there was at least a chance that I would get a fair discussion. I've heard wonderful stories from the decision-makers, 98 percent of whom are male, whether it was about their grandmother or their wife or whatever, they had women in their lives who were important to them and had frustrating experiences because they were women. That would change the listening ability of the people I was in dialogue with."
The other barrier to deal with wasn't specific to gender, but being a male driver definitely helped: Attracting sponsorship money is essential. Otherwise, your career consists of local SCCA chapters holding rallies in college parking lots on Sunday afternoons. It remains true to this day.
"Come on, guys, if you really want diversity in our sport and you want to grow our sport, then you have to change the business model," St. James said. "If it's always going to cost this much money to do it, more people are going to try it and leave it because they can't afford to stay in it."
Lyn St. James on Danica Patrick: 'Oh, Danica, why? Why did you do this?'
Money can create temptation. Laura Baugh and Jan Stephenson allowed sponsors to market them as sex symbols at a time when LPGA prize money amounted to peanuts. In tennis, Anna Kournikova made one grand slam semifinal in singles but reaped enormous sponsorship money.
St. James decided the racing community would not take her seriously if she marketed herself in similar fashion.
"When I got JCPenney as a sponsor, I think we were in year two of that contract when I expanded it to six races instead of just the 500. The company that came onboard with them was a swimsuit company. I said, 'You guys, don't even think about it!' You would not want to see me in a swimsuit anyway, but don't even think about it."

Lyn St. James
Danica Patrick participated in St. James' driver development program for four years as a teen. Patrick worked her way through the ranks and began racing IndyCars in 2005 at the age of 23, but a thin record of success dried up sponsorship money. Patrick did a racy photo spread in FMH and became prominent in GoDaddy's innuendo-filled marketing campaigns while she drove in IndyCar and NASCAR.
"That wasn't the Danica I knew, it wasn't the Danica I saw with her parents growing up," St. James said. "I remember just saying, 'Oh, Danica, why? Why did you do this?'"
St. James concedes it opened doors for Patrick and likely extended a racing career that probably would have ended sooner based on results. But she feels Patrick's willingness to play the role of sex object emboldened advertisers to try pushing other women into such roles.
"These idiots thought it was OK to do stuff like that, to make those kinds of requests and those kinds of deals," St. James said.
Like Sportscasting on Facebook. Follow us on Twitter @sportscasting19.